Packed with a myriad of cultures in a relatively small area, Europe is home to intricacies you could explore forever. When planning a European trip, it can be overwhelming to narrow down the sightseeing shortlist – there are only so many hours in the day, after all. If you don't know where to start, check out our list of Europe's top landmarks, bound to wow even the most world-weary traveler.
Arc de Triomphe, Paris, France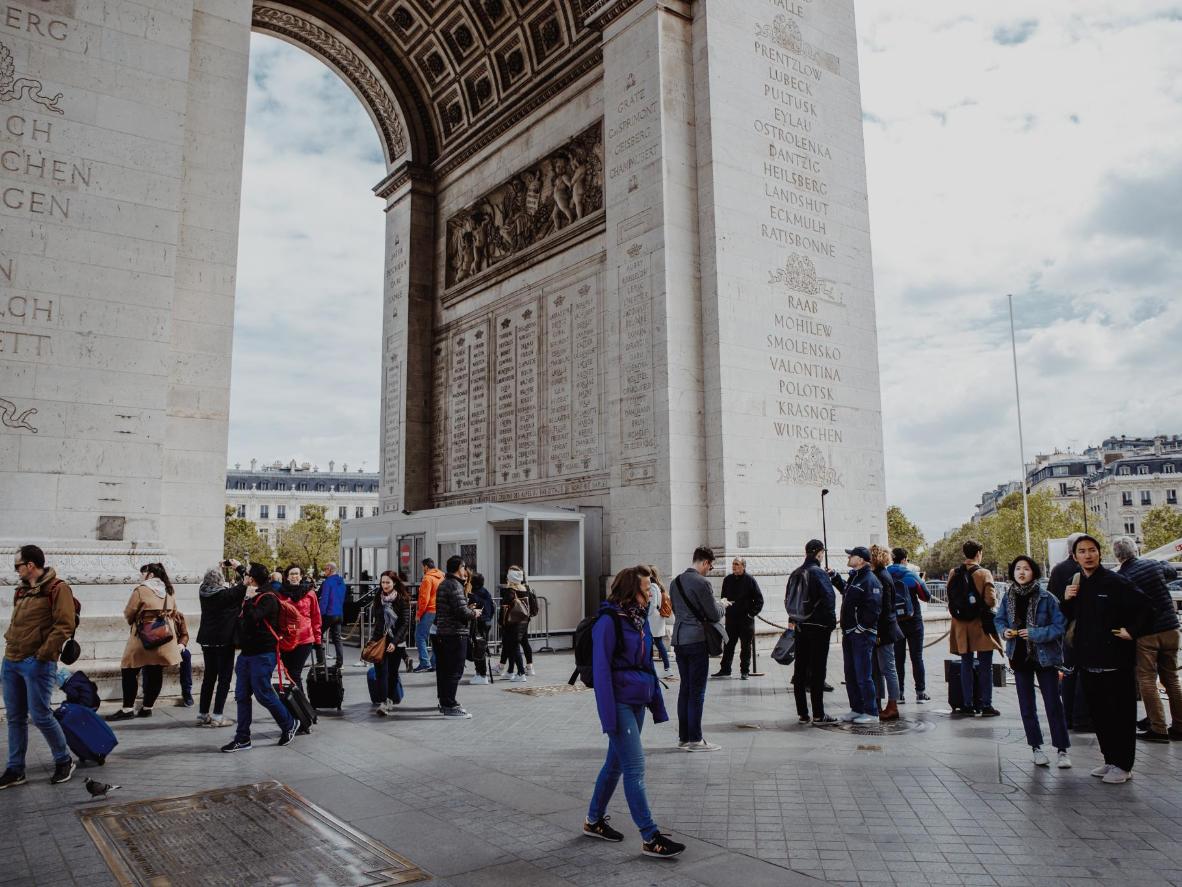 Arc de Triomphe, Paris, France
When it comes to world-famous landmarks, you'll be spoiled for choice in Paris. From the Louvre to Les Invalides, the Seine to the Sacré-Coeur – the list goes on. It's easy to spend a week here and still not have time to see everything. On your trip, make sure to head down the Champs-Élysées to see the Arc de Triomphe, a neoclassical monument built in 1836 that you can climb for a panoramic view of Paris.
Rest your head at the Hotel Dadou Paris, less than a mile from the Arc de Triomphe. This boutique location has its own swimming pool cinema that streams short films on reservation.
Neuschwanstein Castle, Schwangau, Germany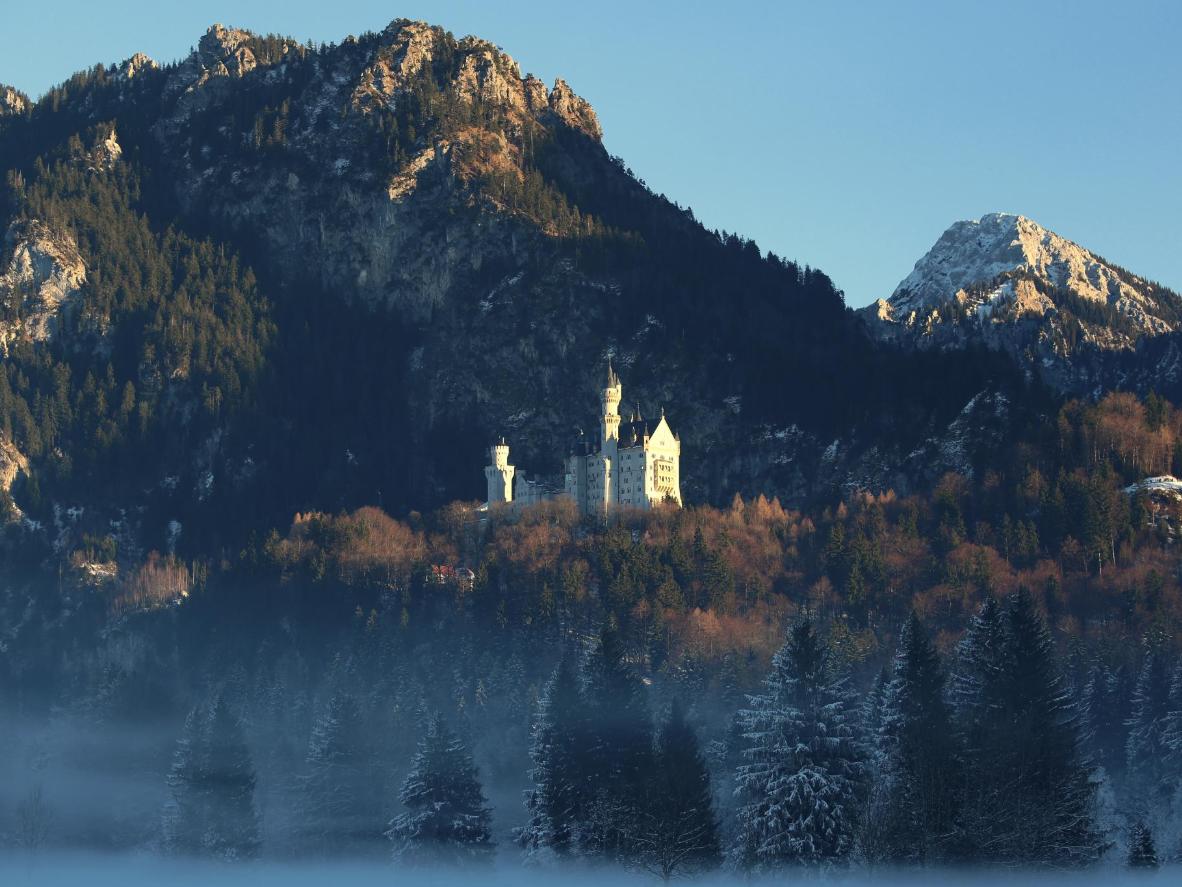 Neuschwanstein Castle, Schwangau, Germany
Nestled high in the Alps on the border of Germany and Austria, a visit to Neuschwanstein Castle will feel like immersing yourself in a Bavarian fairytale. The castle has a deceptively medieval exterior but was actually commissioned by King Ludwig II of Bavaria in 1869. The palace is highly ornamental inside and out, and the perfect spot to pretend to slay a dragon or wake a sleeping princess from an eternal slumber.
Villa Ludwig is a four-star hotel sitting at the foot of the castle. Gaze up at the compound from the hotel's spa, and feast like a king at the breakfast buffet.
Piazza Navona, Rome, Italy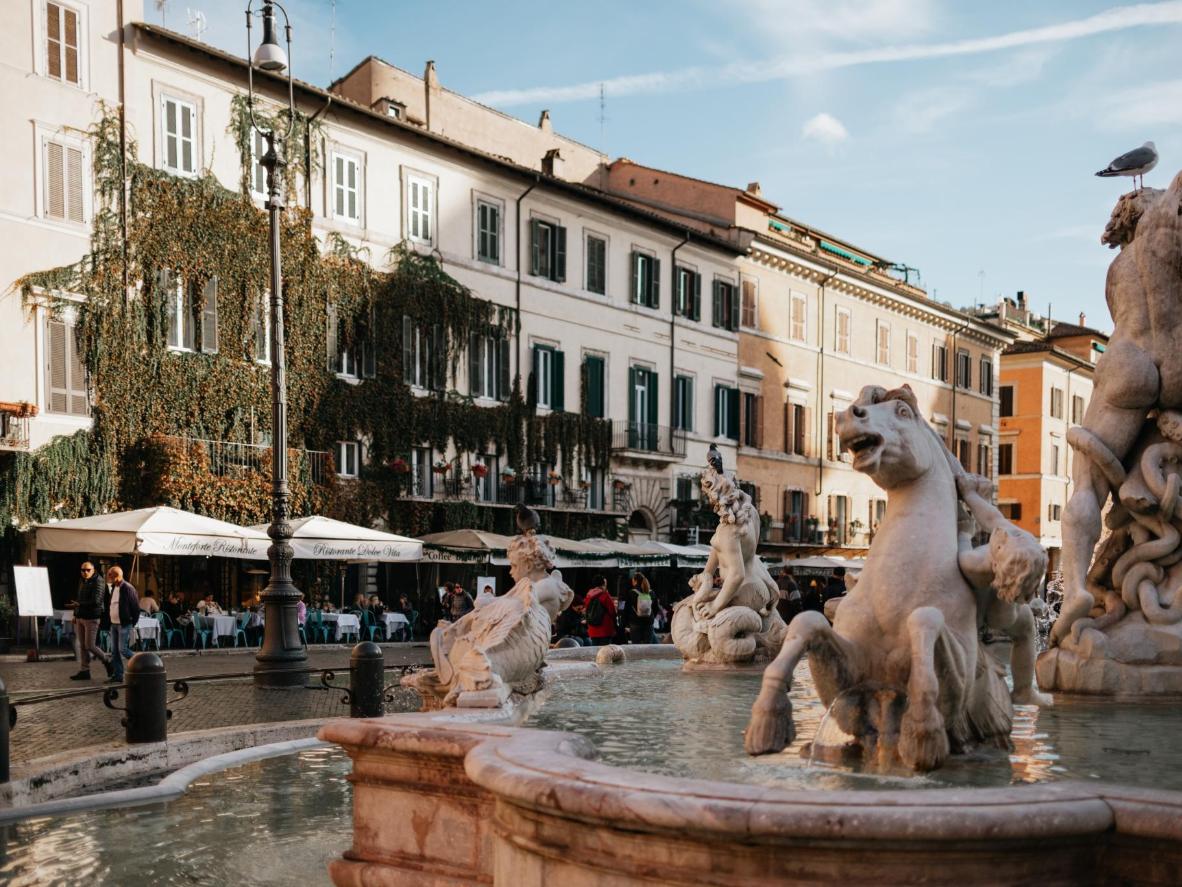 Piazza Navona, Rome, Italy
When in Rome, do as the Romans. That means look chic, drink espresso, and enjoy passionate discussions with friends – preferably while sitting in the Piazza Navona. This square boasts some of Rome's most spectacular fountains, many of them world-class examples of Baroque architecture. Built in the first century, Piazza Navona sits on top of the Stadium of Domitian, where ancient citizens would watch public games – and where you can still explore the underground ruins.
Sleep with a view over the square at Eitch Borromini Palazzo Pamphilj. This luxurious hotel is housed in a 17th-century building with original features like intricate frescos and Corinthian columns.
Blue Lagoon, Grindavík, Iceland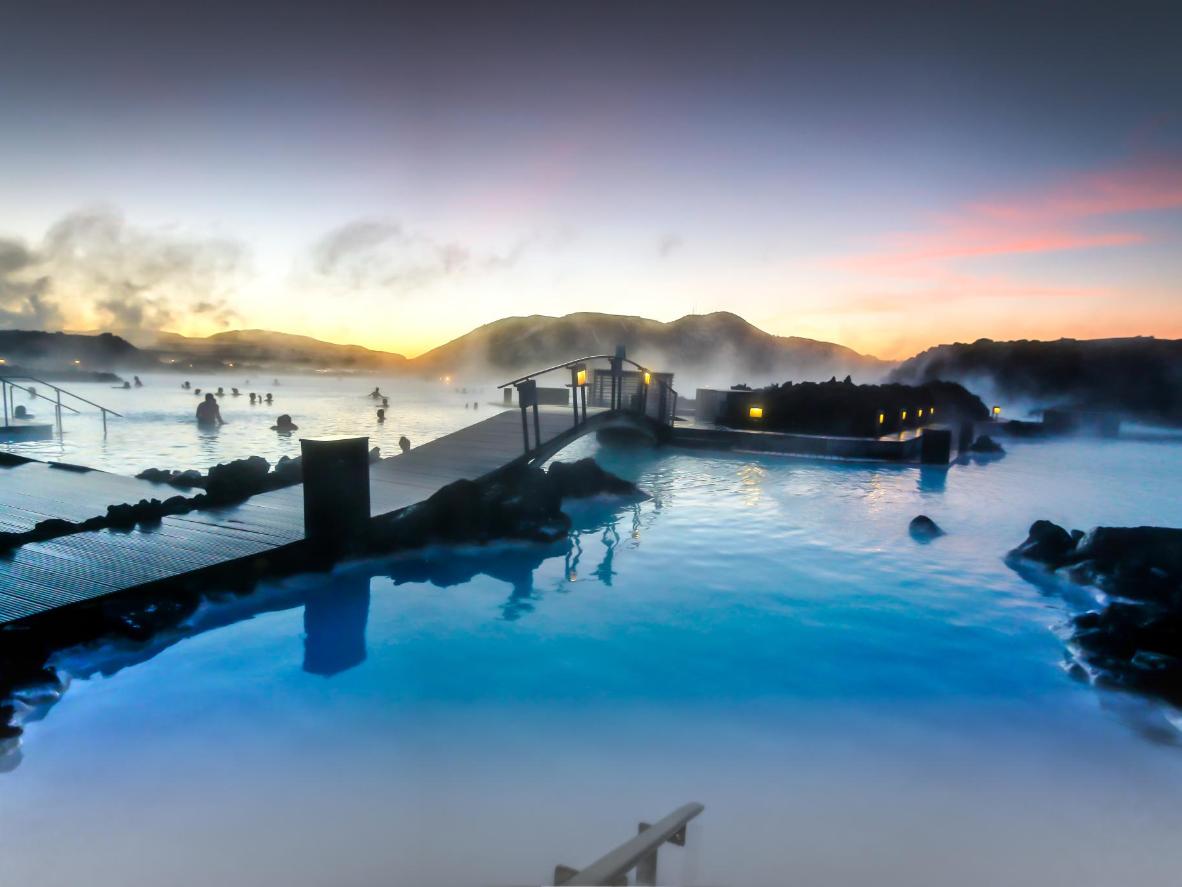 Blue Lagoon, Grindavík, Iceland
Think of any landmark and you may imagine man-made construction, but Iceland is renown for its many opportunities to marvel at the power of mother nature. Alongside rough landscapes and live volcanoes, the Blue Lagoon is an iconic geothermal bath known for its distinctive azure hue. Bathe here and let your body absorb the natural healing properties of the silica-rich water. And if you're really lucky, you might even be able to spot the northern lights during your visit.
Shelter from the elements in the Harbour View Cottages, self-contained units five miles from the Blue Lagoon. These minimal pods are all you need to recharge after a day of taking in Iceland's natural beauty.
Meteora, Kalampaka, Greece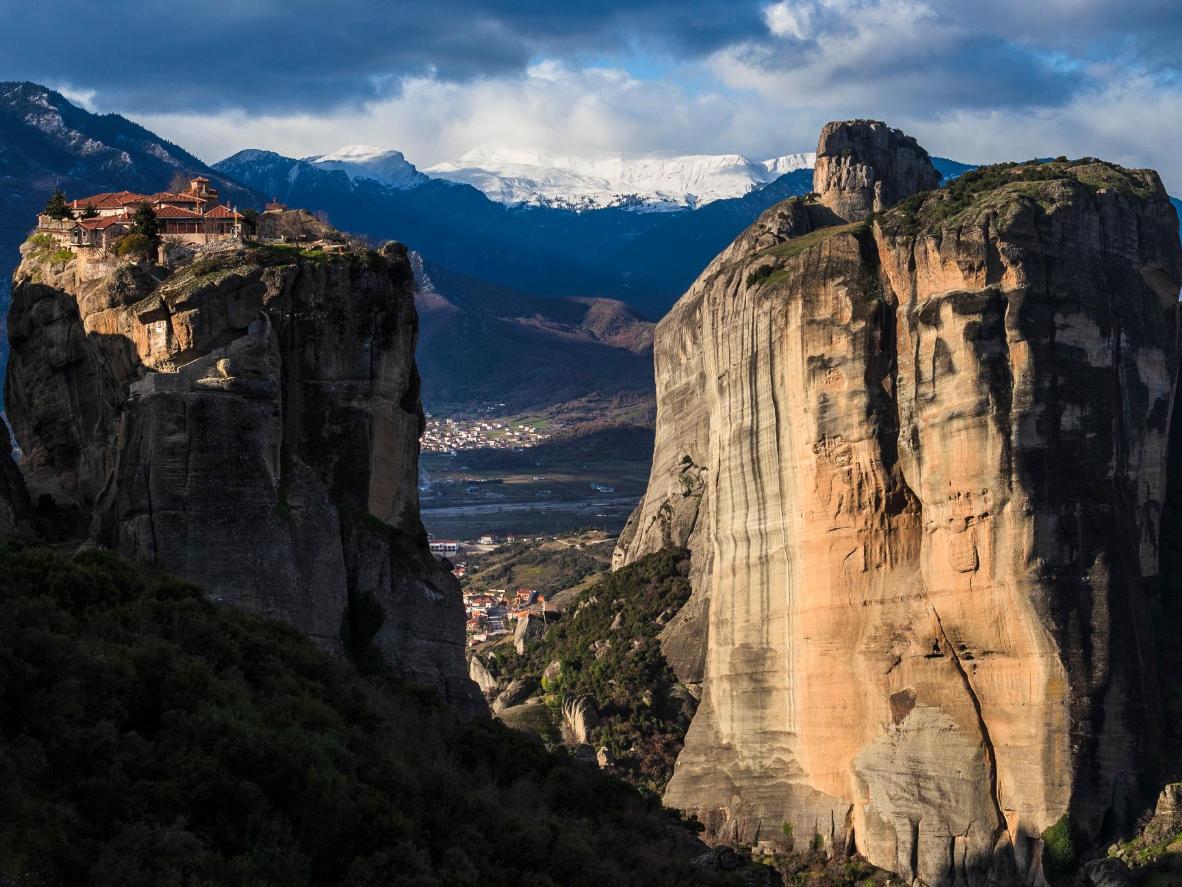 Meteora, Kalampaka, Greece
Home to one of the most precipitously built monasteries in the world, the Meteora complex in Greece is a sight that has to be seen to be believed. Six buildings teeter on top of a naturally hewn rock formation, dominating the already impressive landscape. Visit the site at sunset for a view that not even the best camera will be able to capture.
Pyrgos Adrachti is a cozy hotel found at the base of Meteora, furnished with dark wood. The views here are unbeatable, with an unobstructed look at the rounded, rocky mountains and impressive monasteries.
London Bridge, London, UK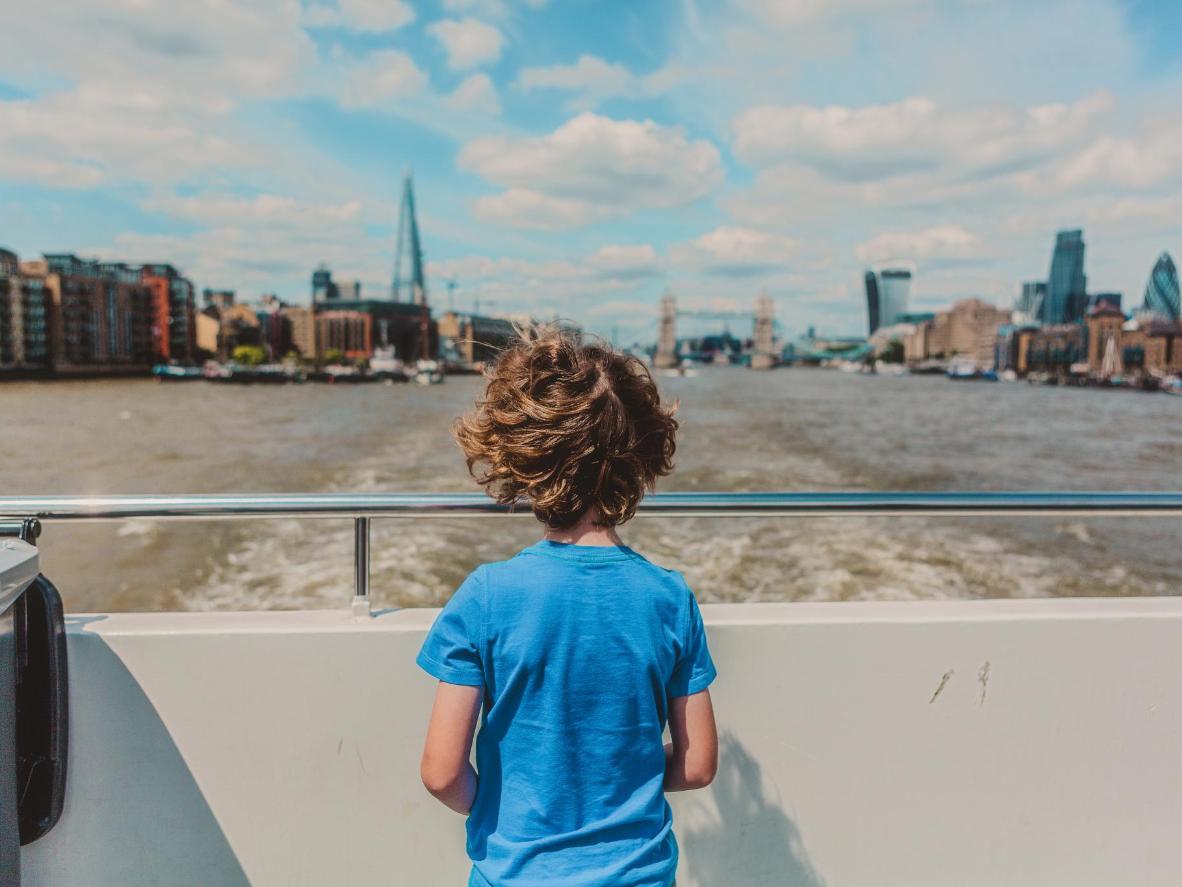 London Bridge, London, UK
Not to be confused with the more visually imposing Tower Bridge, London Bridge is a relatively understated construction right in the middle of England's capital. On either end of the bridge, you'll find an array of must-see spots, like Shakespeare's Globe Theatre and the Tower of London. Cross the bridge by foot or soak up London's many sights from the water by river cruise.
Sleep in Southwark at the appropriately titled London Bridge Hotel, less than a mile from its namesake. Combining traditional charm with contemporary ease, this plush hotel is ideal to kick back after a busy day in the Square Mile.
Blue Mosque, Istanbul, Turkey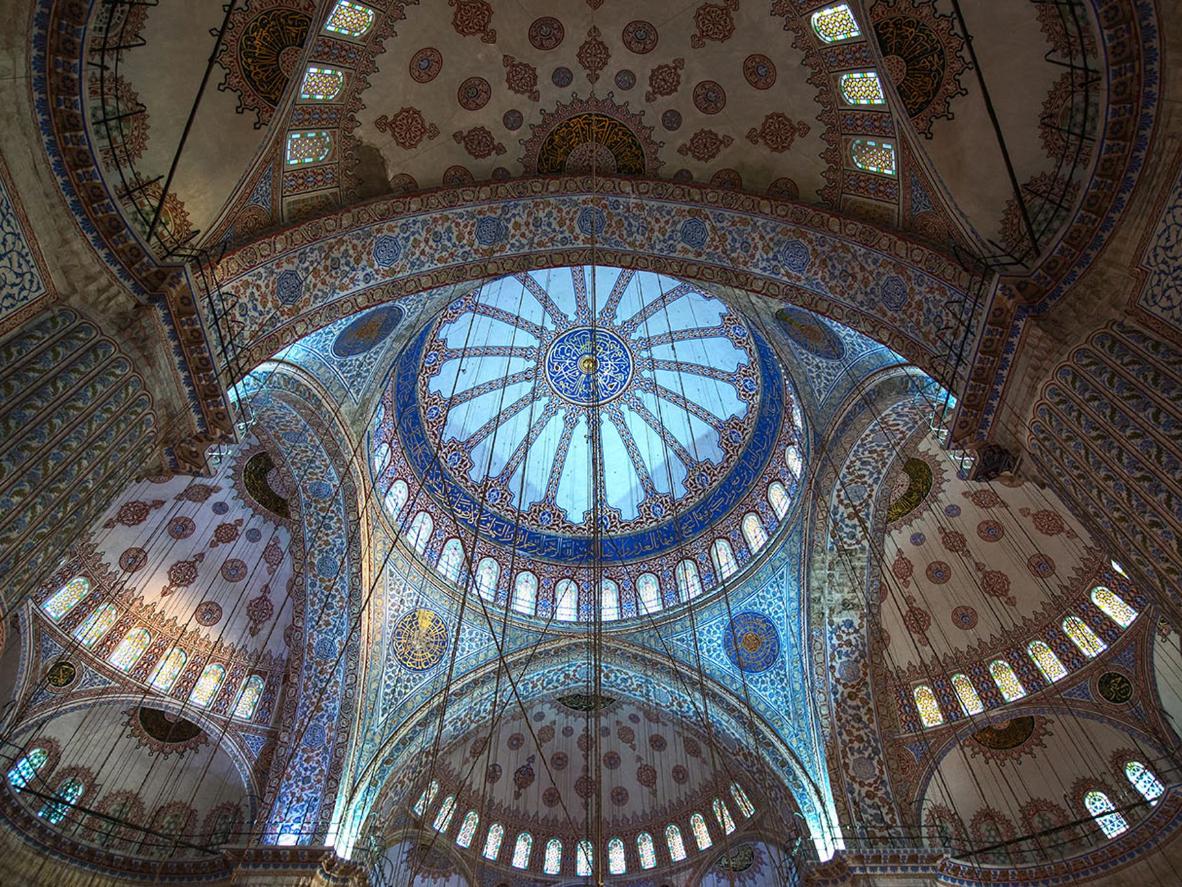 Blue Mosque, Istanbul, Turkey
You won't need many guesses to figure out why the Sultan Ahmed Mosque is more commonly known as the Blue Mosque. This Ottoman-era construction, built between 1609–1616, is decorated with intricately painted blue tiles and bathes in turquoise light as the sun streams through its many domes. Fall in love with Istanbul's illustrious history as the meeting point between Asia and Europe with a tour of the mosque.
Take in Istanbul's sights from the balcony of the Seven Hills Hotel. Many rooms feature a spa bath, and the hotel is just a few minutes' walk from the Blue Mosque.