A trip with plenty of dancing alongside friends, family, or strangers is an unforgettable travel experience. From discovering new artists to making memories, it's the perfect way to live in the moment. Featuring all the top things to do and see, as well as places to stay nearby – here are the 10 hottest festivals in the US for 2023.
South by Southwest
South by Southwest or "SXSW" is a hot ticket for emerging talent. Image credit: Holly Jee
When: March 10–19, 2023
Where: Austin, Texas
South by Southwest—often referred to as SXSW or just "south by"—is one of the biggest events on the global cultural calendar. Founded in 1987 to showcase local talent with a focus on music, it's now an annual pop culture and tech conference offering film screenings, interactive events, and panels in one big industry get-together. Not just a hot ticket for emerging talent, it also draws all the big names – from Barack Obama to Snoop Dogg, Lady Gaga, and Prince. From March 10 to 19, this citywide festival makes Austin the place to be. Book your stay at The Carpenter Hotel.
Big Ears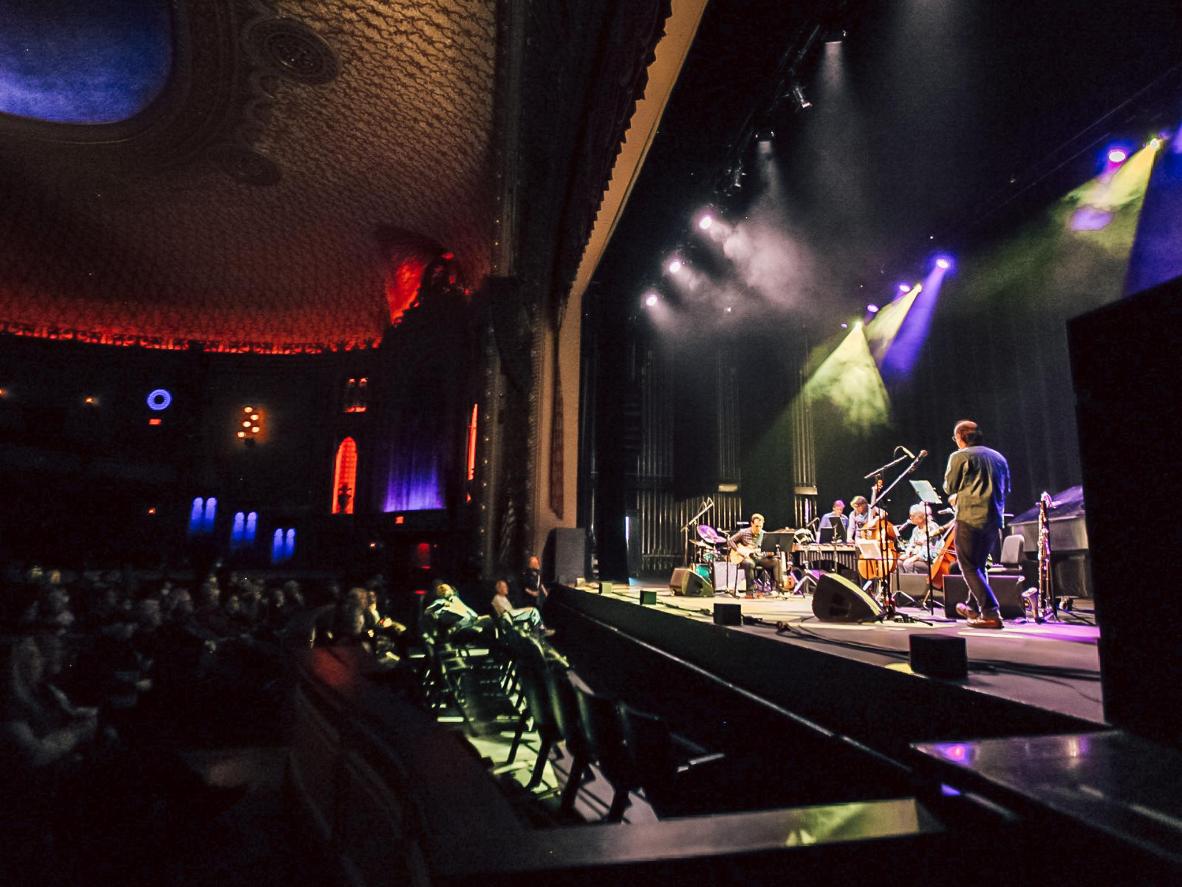 Knoxville's dynamic Big Ears festival is a non-profit cultural organization. Image credit: Cora Boacas
When: March 30–April 2, 2023
Where: Knoxville, Tennessee
A non-profit cultural organization and arguably the most dynamic festival experience in the US, The Big Ears Festival takes over downtown Knoxville for four days every year. Between March 30 and April 2, the 2023 edition of this famously eclectic, large-scale event will include expanded programming to celebrate "Ten Years of Big Ears." Expect performances, installations, workshops, and experimental surprises scattered throughout the city's quirky venues – from churches and theaters to parks and shops. Check in to the Tennessean Personal Luxury Hotel in downtown Knoxville.
Coachella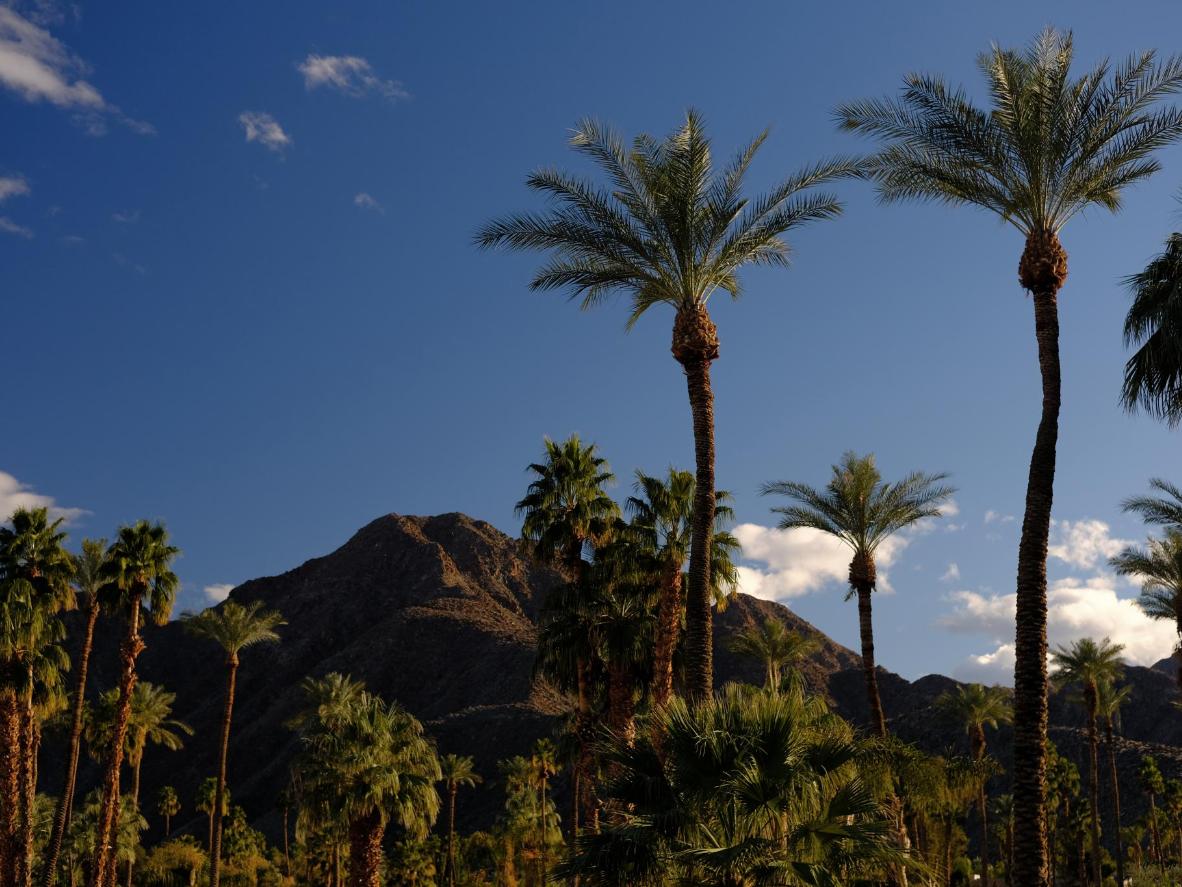 Party in the Colorado desert at Coachella in Indio, California
When: April 14–23, 2023
Where: Indio, California
Held in the Colorado Desert just outside of Los Angeles, the Coachella Valley Music and Arts Festival is an annual event spanning two weekends in April. It's known for star-studded line-ups and momentous sets, and has featured the likes of Beyonce, Billie Eilish, Daft Punk, and The Pixies – as well as a diverse range of headliners like Burna Boy and Björk set for 2023. If you're not camping on the festival grounds, head back to Downtown Los Angeles to stay at the Hotel Per La.
Levitation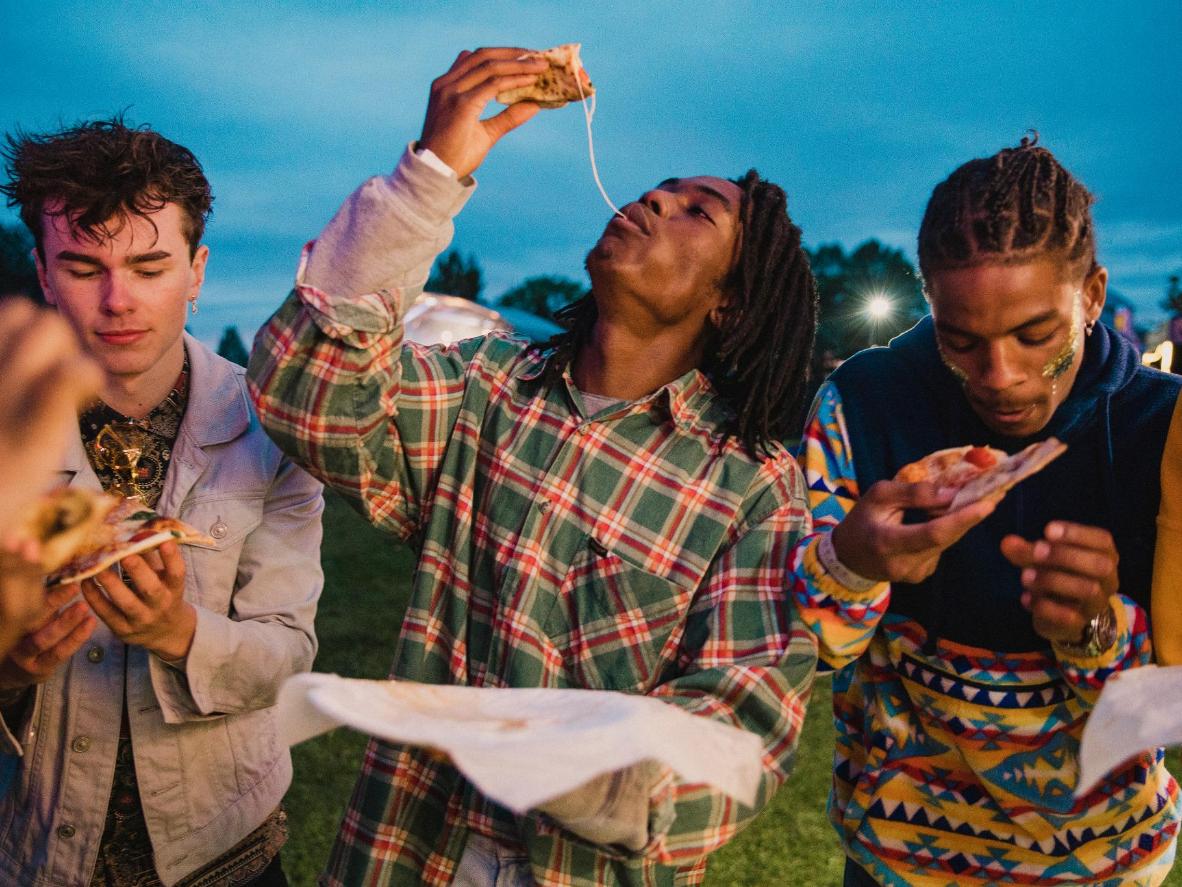 Expect experimental music and impressive light displays at Levitation in Austin
When: April 28–30, 2023
Where: Austin, Texas
Also known as the Austin Psych Fest, Levitation is a three-day event that celebrates psychedelic and experimental music all accompanied by impressive visuals. Expect acts like Black Rebel Motorcycle Club, the Black Angels, The Jesus and Mary Chain, and Toro y Moi set against mind-boggling projections, lasers, and strobe lights. Nightly concerts are dotted around the city, but most take place in the Red River Music district, where you can stay at The Westin Austin Downtown.
Jazz & Heritage Festival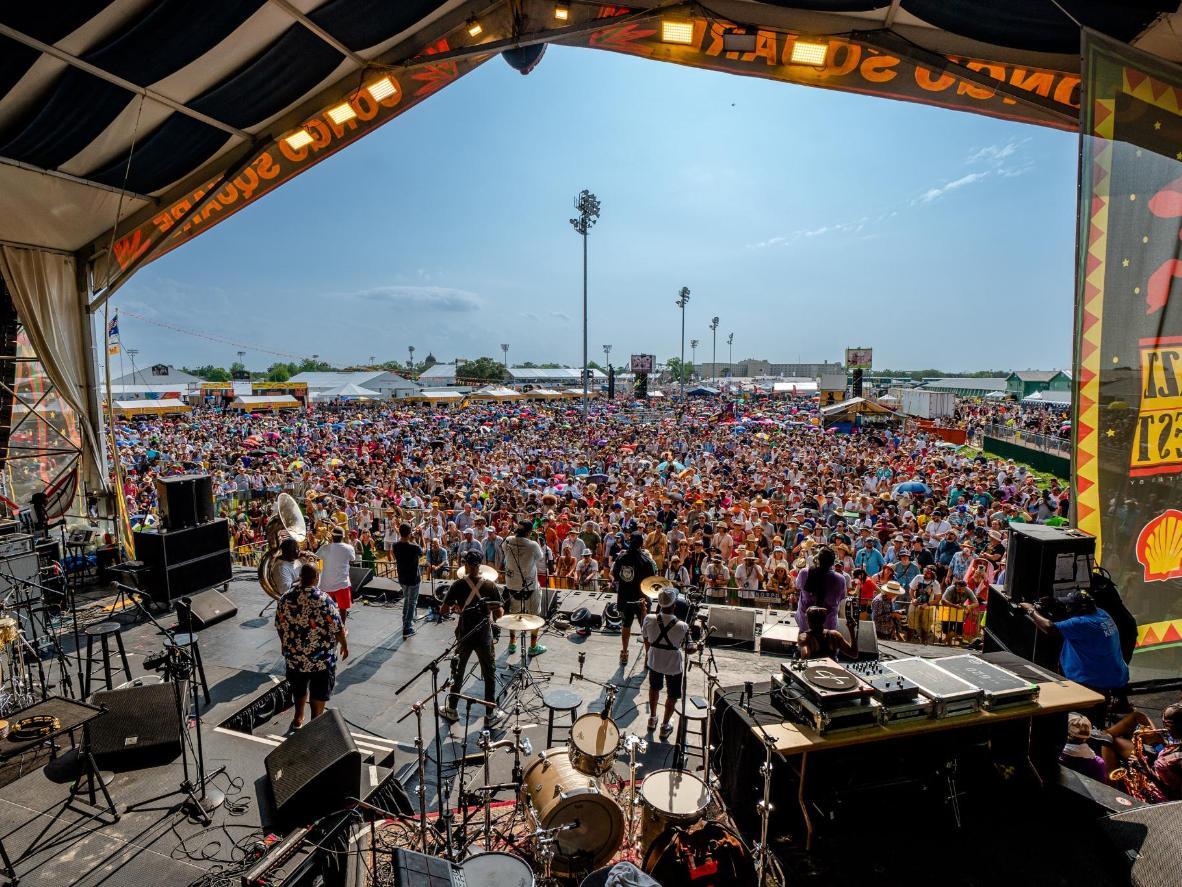 JazzFest is a testament to New Orleans' rich musical heritage. Image credit: Joshua Bradsted
When: April 28–May 7, 2023
Where: New Orleans, Louisiana
One of the biggest music festivals in the country, Jazz Fest is a testament to the rich musical heritage of New Orleans. For 10 days in spring, almost half a million attendees get the city in a celebratory spirit for unforgettable performances from a varied line-up, with this year's featuring Ed Sheeran, Lizzo, the Wu-Tang Clan, and many more. And the food is equally great. The festival highlights the music, art, and culture of the city, which includes its incredible Creole cuisine. Local favorites include po'boy sandwiches, Cajun jambalaya, and plenty of Louisiana crawfish. Check in to the Maison de la Luz, right in the heart of the city.
Shaky Knees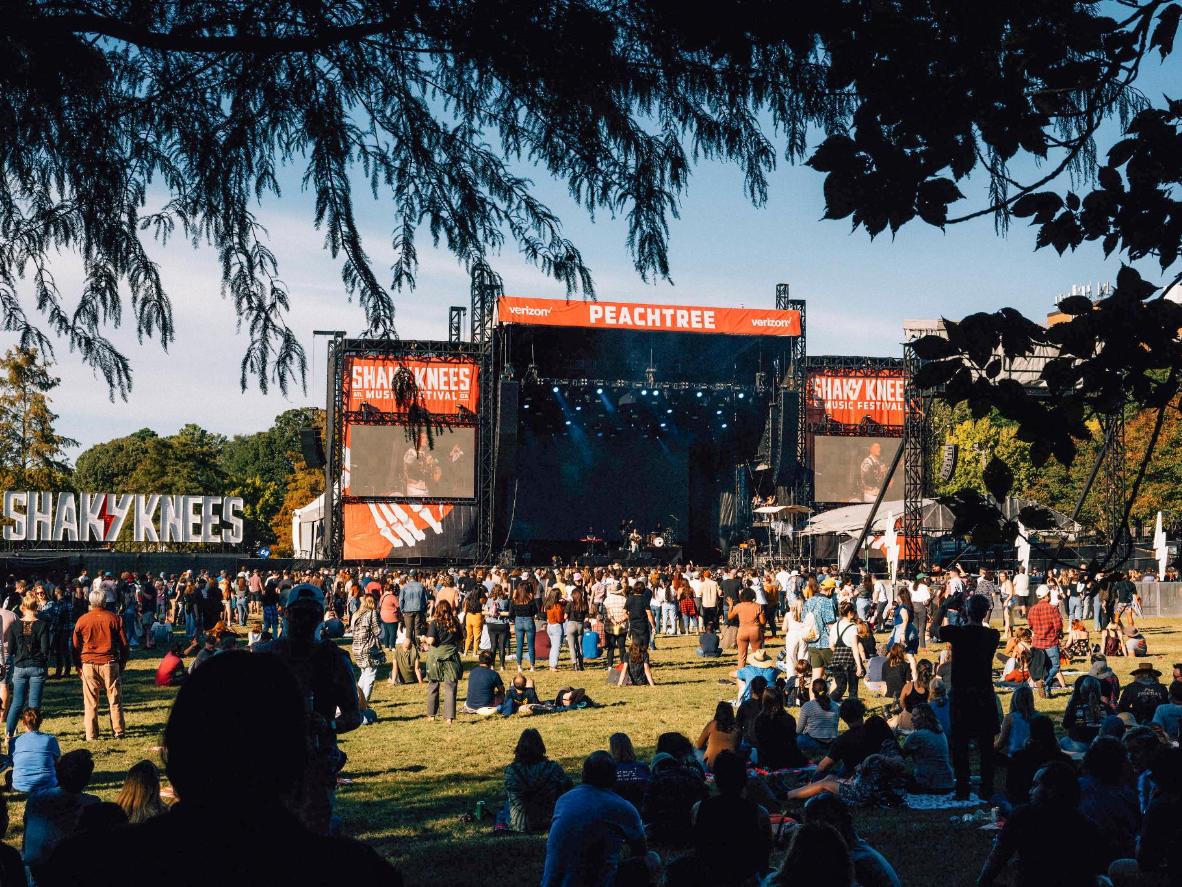 Check out huge headliners at Atlanta's Shaky Knees festival
When: May 5–7, 2023
Where: Atlanta, Georgia
The springtime Shaky Knees usually takes place the first weekend of May and is an indie-rock festival that turns Atlanta's Central Park into one big party. It's more about the music than the fashion, food, and general scene, which means no frills but huge headliners. Recent years have seen sets from The National, Modest Mouse, Alabama Shakes, and Neutral Milk Hotel. And 2023's 10-year anniversary celebration will feature The Killers, Tenacious D, and Placebo. Sleep off all the excitement at The Darwin Hotel, just a five-minute walk from Central Park.
Hangout Music Festival
Dance on white sand at the Hangout Music Festival in Gulf Shores
When: May 19–21, 2023
Where: Gulf Shores, Alabama
Dance the night away on the beaches of Gulf Shores, Alabama at the epic three-day Hangout Music Festival. In this surreal white sand setting, the line-up is curated to suit a summery, celebratory mood, featuring popular acts like The Red Hot Chili Peppers, SZA, and Calvin Harris. Hangout is produced by the company behind Coachella, so you can expect an impressive festival experience, featuring a roller disco, ferris wheel, great food, and ocean swims. Enjoy ocean views from your room at The Beach Club Resort and Spa II.
BottleRock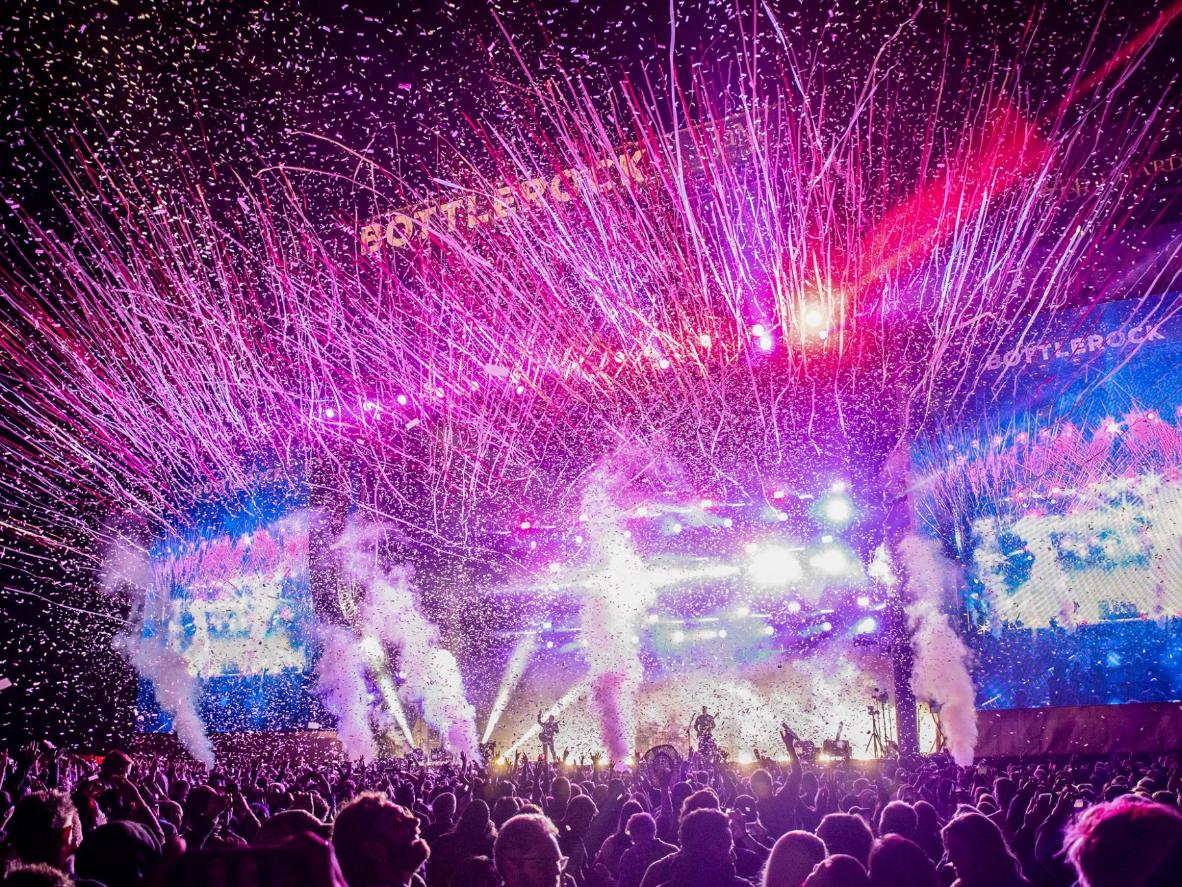 For a more luxurious than wild festival experience, BottleRock in Napa is the perfect choice
When: May 26–28, 2023
Where: Napa, California
For a festival experience that's more on the glamorous than the wild side, BottleRock in Napa is a great bet. Nestled in California wine country, it's a three-day festival that promises a bit of everything from rock and reggae to pop and hip hop, with confirmed acts including The Red Hot Chili Peppers, Lizzo, and Duran Duran for 2023. It also offers incredible gourmet food from prestigious chefs, local wines, tasty cocktails, and craft beers. Plus, there's a festival spa for added relaxation. Stay at the highly rated Archer Hotel Napa.
Rolling Loud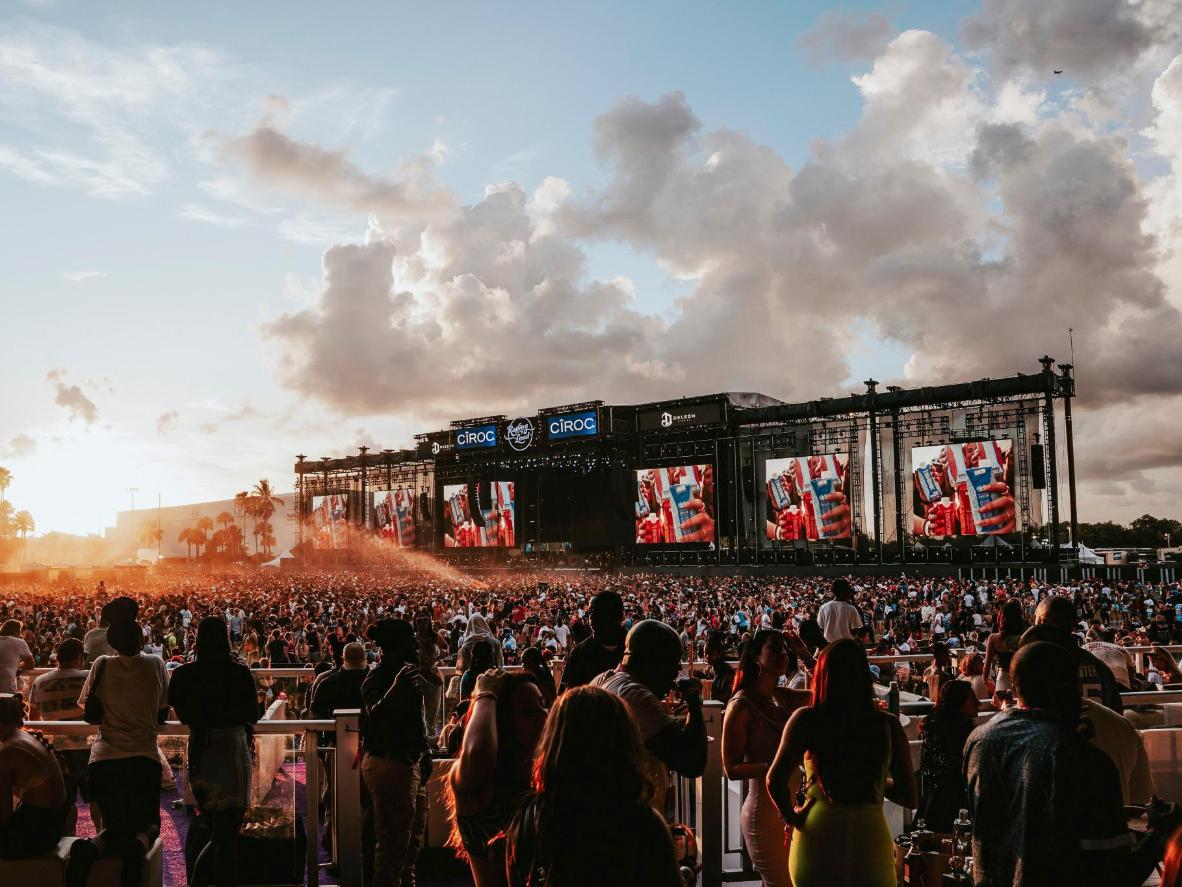 Enjoy the ultimate summer party at Miami's Rolling Loud festival
When: July 21–23, 2023
Where: Miami, Florida
Spanning three summer days in Miami, Rolling Loud is a three-day rap and hip-hop festival that's become one of the world's biggest. Despite only starting a few years ago, it already attracts headliners like A$AP Rocky, Kendrick Lamar, and Post Malone, as well as all the hottest up-and-coming talent. After the festival at the Hard Rock Stadium, head back to South Beach and stay at Viajero Miami.
Lollapalooza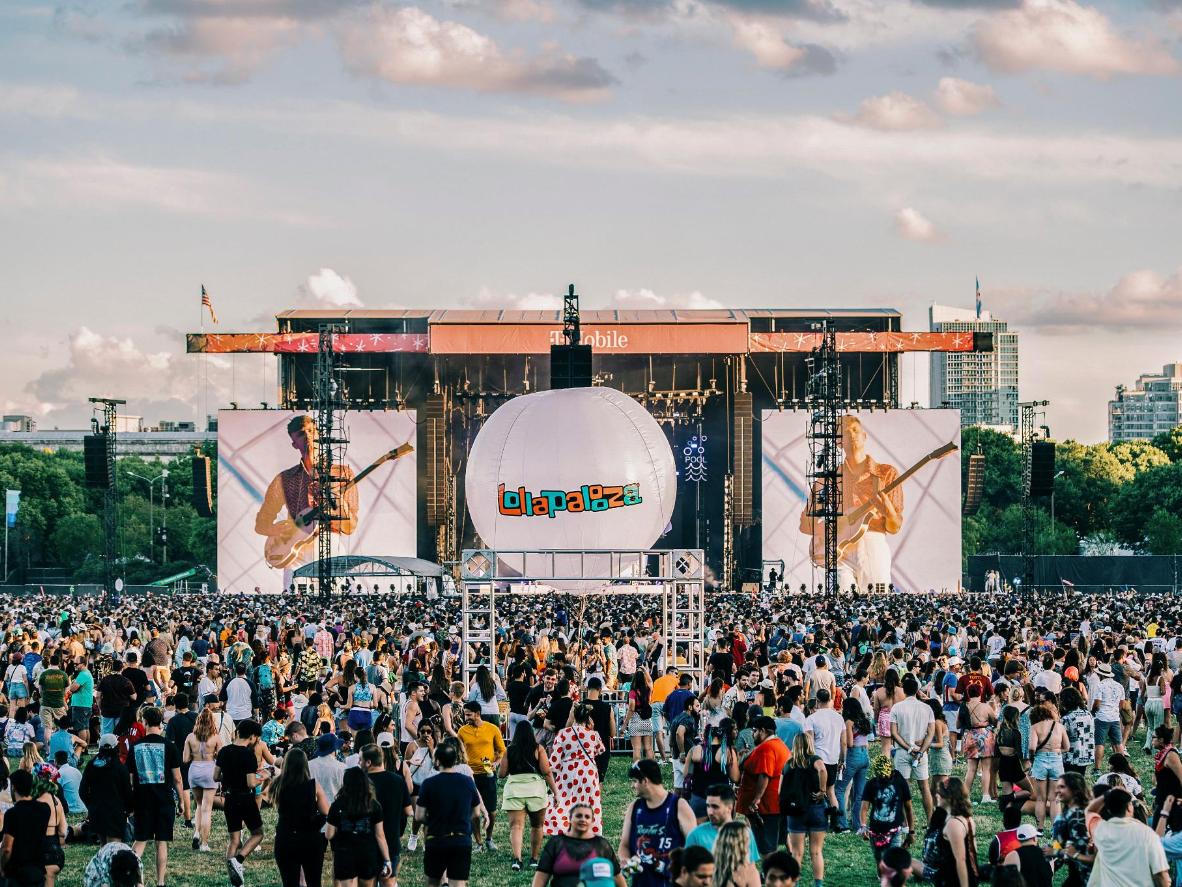 Lollapalooza is a massive, multi-genre festival in Chicago
When: August 3–6, 2023
Where: Chicago, Illinois
With a quirky name inspired by the Three Stooges and a star-studded line-up every year, Lollapalooza is an attention-grabbing, multi-genre festival. Conceived in 2003, it already has global offshoot events as far away as Brazil and Sweden. But the original Chicago event is the real deal, which brings flocks of fans to the historic Grant Park for four days in early August. It has nine stages for over 170 acts, from up-and-coming bands to the likes of Miley Cyrus, Tyler the Creator, and Metallica. Spend the night at Kasa South Loop Chicago, just a 15-minute walk from Grant Park.