Across the country, affordable accommodation options are available for families hoping to immerse themselves in new environments, explore new cultures, and create unforgettable memories together. If you're considering a long stay (accommodations that allow guests to stay for up to 90 days), check out our inspiration and recommendations as you gather your loved ones for a memorable trip.
Orlando, Florida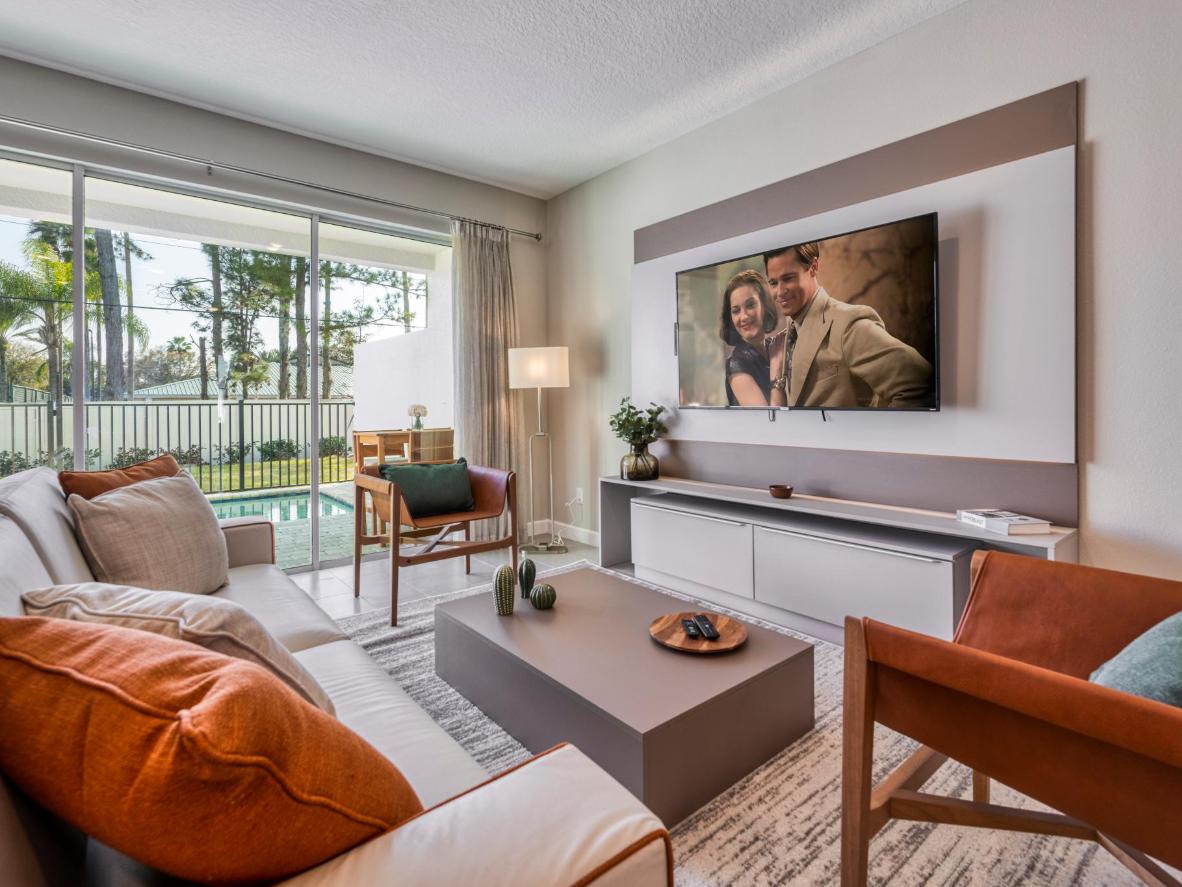 Formosa Valley Resort by UNE Homes offers families the ideal blend of relaxation and entertainment
Nestled in the heart of Orlando, the Formosa Valley Resort by UNE Homes is the perfect place for families seeking a blend of relaxation and entertainment. With its year-round outdoor pool, complimentary wifi, and private parking, you can unwind and enjoy the amenities during your extended stay. For those seeking nostalgia, the resort is a short 15-minute drive from Disney's Blizzard Beach Water Park and Animal Kingdom. If you're an outdoorsy family, tackle the treetop adventure at Orlando Tree Trek Adventure Park—only a 5-minute drive from Formosa Valley Resort—which offers a series of aerial challenges, including cargo nets, swinging logs, ziplines, trapeze swings, and various obstacles. With levels ranging from 10 to 50 feet above the ground, climbers of all ages and skill levels can find a challenge – fun for the whole family.
Maui, Hawaii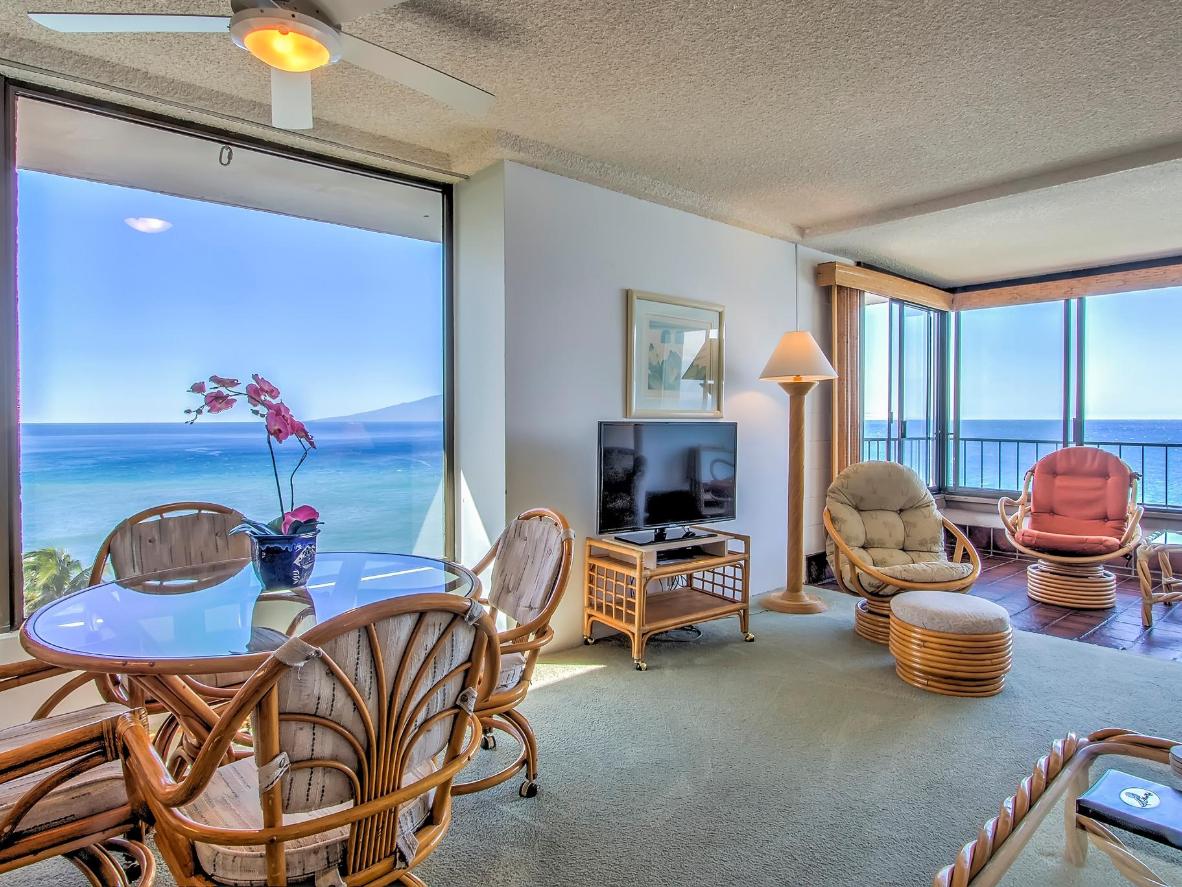 Experience the ultimate family vacation staying in Maui Kai Condos
Situated on the golden sands of Ka'anapali Beach, Maui Kai Condos offers the ultimate Hawaiian family vacation filled with sun-soaked memories that will last a lifetime. Its fully equipped kitchens, spacious living areas, and private balconies with breathtaking ocean views provide a comfortable and welcoming home away from home. The resort's outdoor amenities include a heated swimming pool, hot tub, and barbecue area, ideal for family gatherings and bonding over meals. The prime beachfront location also delivers easy access to water sports activities like snorkeling and scuba diving – perfect for unforgettable family adventures. Beyond the resort, the town of Lahaina is only a 10-minute drive, offering a rich history of whale-spotting and cultural landmarks, as well as plenty of restaurants and shops.
Grand Canyon National Park, Arizona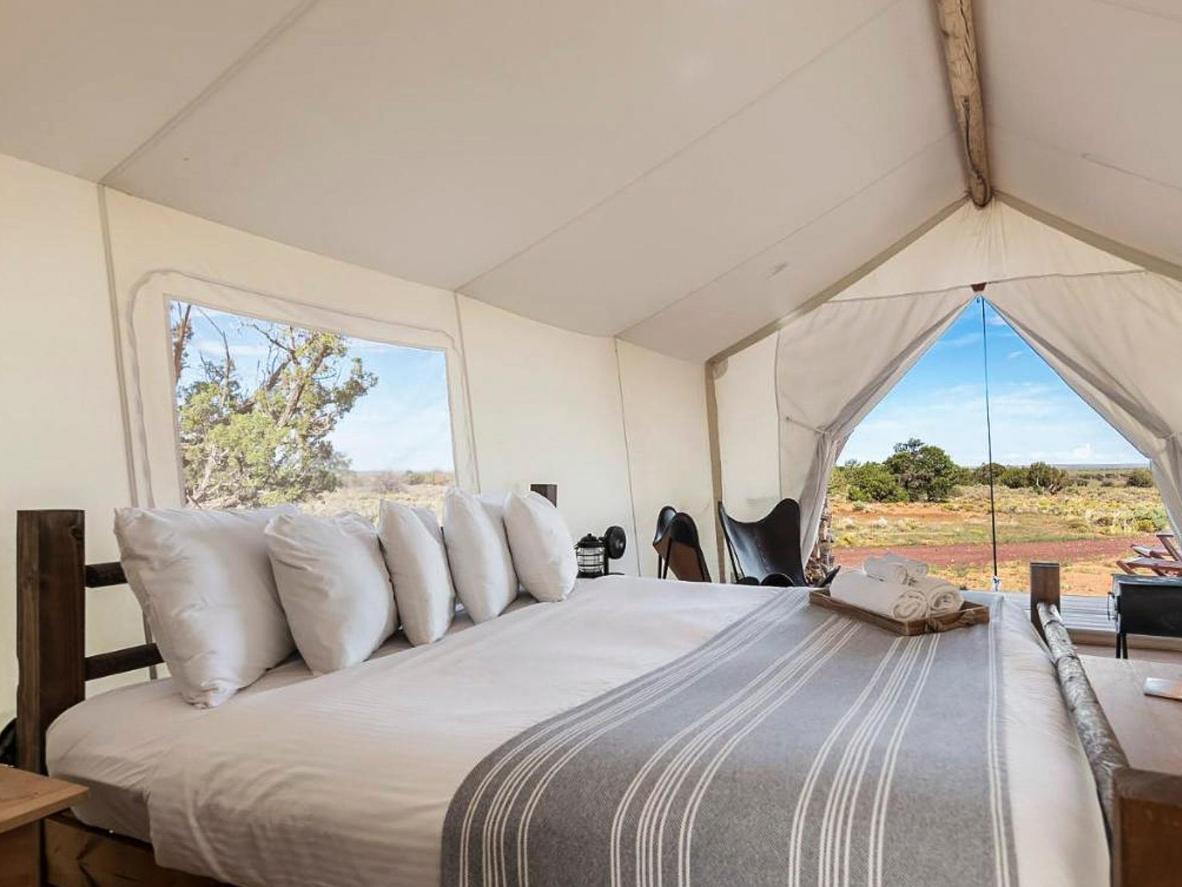 Under Canvas Grand Canyon's safari-style tents provide incredible access to nature
Tucked away among the stunning chasms of Grand Canyon National Park, Under Canvas Grand Canyon boasts a one-of-a-kind experience for families. The safari-inspired tents provide a comfortable and spacious home base, with options ranging from a deluxe tent with a king size bed to a suite tent with a private bathroom and lounge area. The resort's location offers unparalleled access to the Grand Canyon's natural wonder, with guided tours and hiking excursions available for the whole family. As the sun sets, gather around the communal fire pit to roast marshmallows and share stories under the stars. For those in search of a change of scenery, Flagstaff's vibrant arts and culture scene with numerous dining and shopping options is just an hour's drive away. Experience the beauty and adventure of the Grand Canyon while still enjoying the comforts of home.
Cape Cod, Massachusetts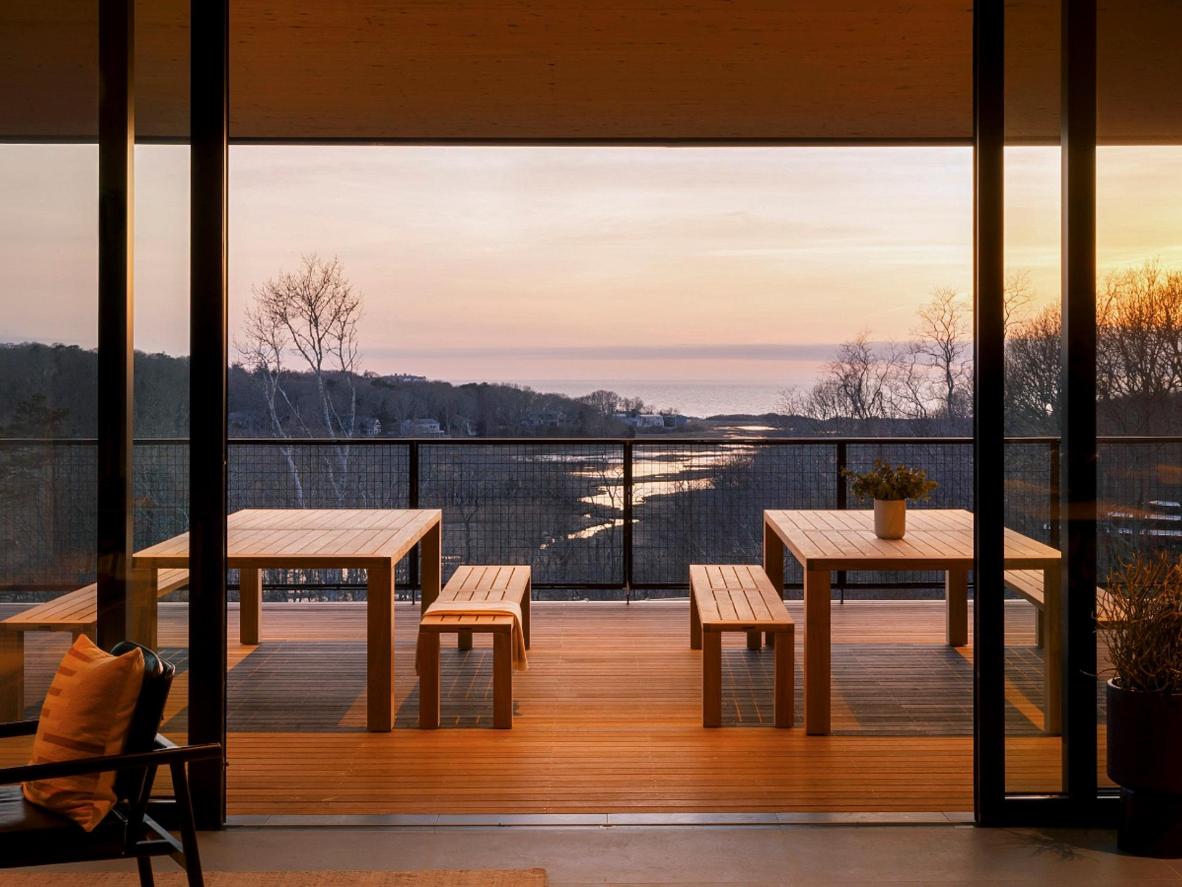 Discover family-friendly outdoor adventures on the stunning Cape Cod National Seashore with AutoCamp
AutoCamp Cape Cod is an ideal option for families looking to explore the East Coast. The stunning natural surroundings of the Cape Cod National Seashore offer endless opportunities for outdoor exploration and adventure. Take a scenic bike ride along the Cape Cod Rail Trail via complimentary bikes, or head to the nearby Nauset Beach for a day of swimming and sunbathing. For a unique cultural experience, visit the Cape Cod Museum of Natural History or the Provincetown Art Association and Museum. The charming town of Wellfleet is also nearby, with its picturesque harbor and galleries showcasing local artists. Families can also enjoy a whale watching tour or a day trip to Martha's Vineyard or Nantucket, both easily accessible by ferry from nearby Hyannis. Whatever your interests, this long stay accommodation provides the perfect home base for families.
Oceanside, California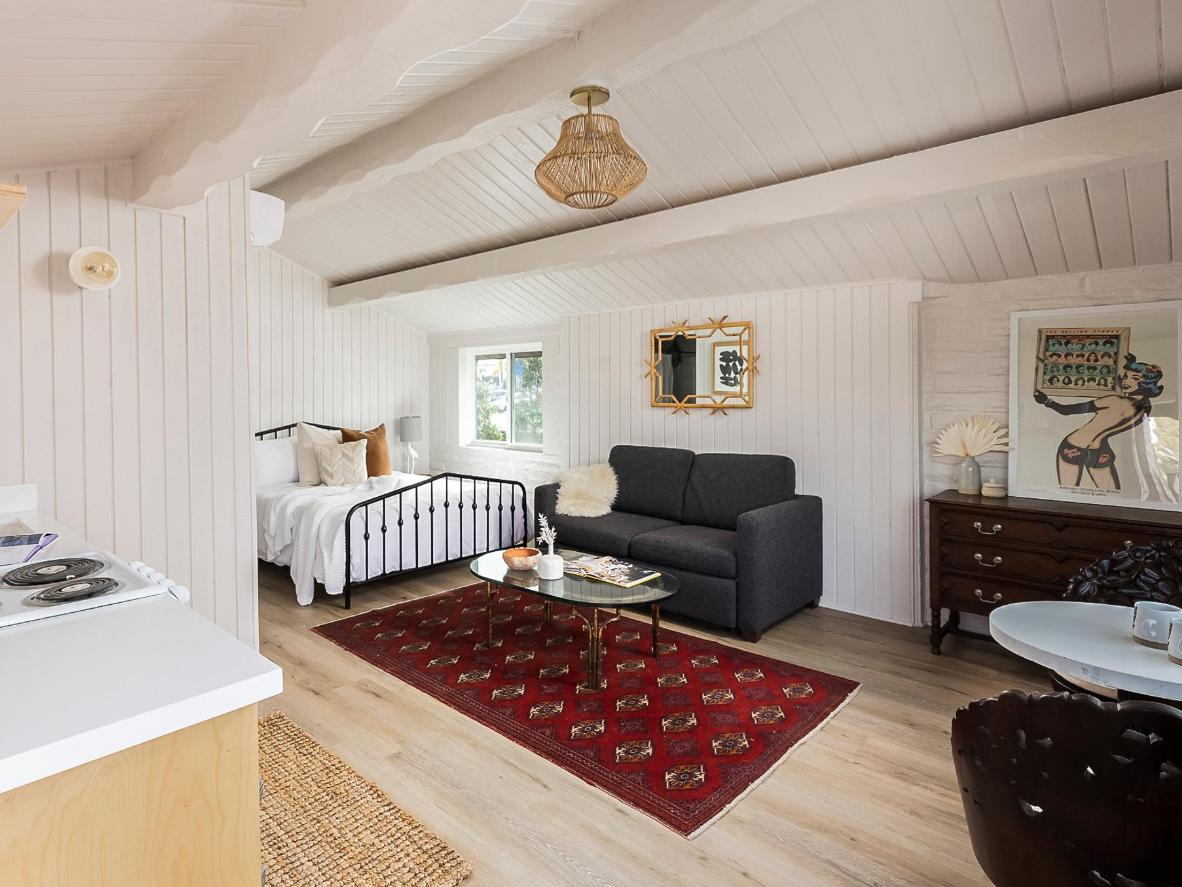 Experience California's sun, surf, and sand with your family at The Green Room Hotel
Within Oceanside's charming beach town, The Green Room Hotel has a prime location. There's plenty of space for the entire family to relax and unwind in the hotel's modern and stylishly decorated rooms. Just steps away from the hotel, guests can enjoy the pristine beaches of Oceanside, where they can swim, surf, and soak up the California sun. The picturesque Oceanside Pier is also a short walk away, offering Pacific Ocean views and opportunities for fishing and strolling. The nearby Oceanside Harbor Village is home to a variety of restaurants, bars, and shops, while LEGOLAND® California is just a short drive away. Take a day trip to explore the bustling city of San Diego, or head to nearby Carlsbad for even more beaches, shopping, and dining.
New Orleans, Louisiana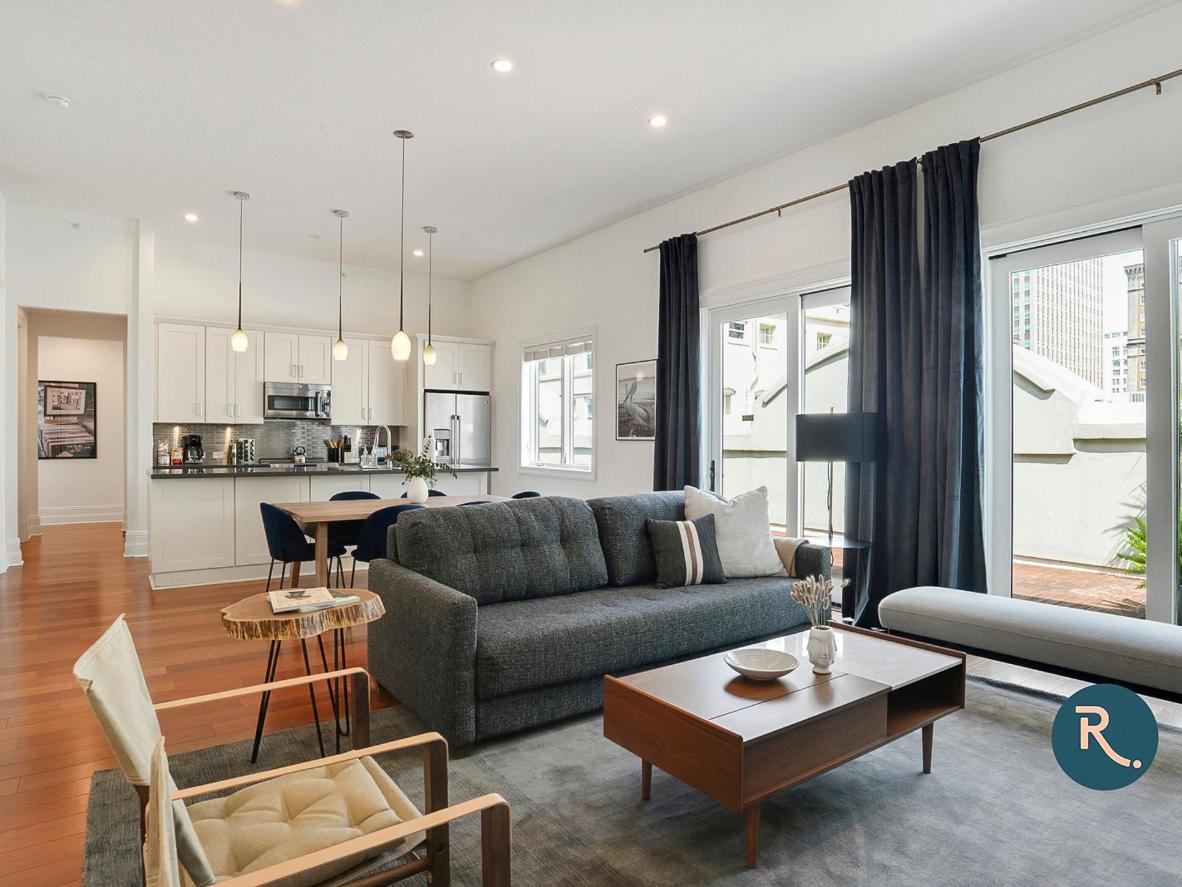 Roami at Factors Row is only a few steps from New Orleans' famous Bourbon Street
Roami at Factors Row is a chic, pet-friendly space located in the heart of New Orleans. The spacious and modern apartments are fully equipped with all the comforts of home, including a full kitchen, living room, and in-unit laundry. Take a stroll down the charming cobblestone streets to explore nearby attractions like the iconic Bourbon Street in the French Quarter or the National World War II Museum. For families with pets, the nearby Crescent Park is an oasis with views of the Mississippi River and the city skyline. The park also features a dog run, playgrounds, and picnic areas. If you're looking to venture farther, hop in the car for a short drive to the Audubon Nature Institute or the New Orleans City Park. With its central location and proximity to nearby attractions, Roami at Factors Row is the perfect long stay accommodation for a family vacation in the Big Easy.
Check out Booking.com's top places for extended stays of up to 90 nights, featuring over 1.3 million properties – from homes, hotels, and everything in between.