Car rentals for any kind of trip
Great deals at great prices, from the biggest car rental companies
Popular rental car companies
Dollar
Budget
Avis
Fox
Thrifty
Alamo
Sixt
Hertz
Payless

We're here for you
Providing customer support in over 30 languages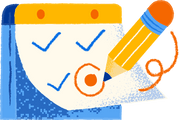 Free cancellation
On most bookings, up to 48 hours before pick-up

5 million+ reviews
By verified customers
Frequently asked questions
Based on the average daily cost of $53, a week will cost about $374.
---
Based on the average daily cost of $53, a month will cost about $1,603.
---
Premium is the most popular car group to rent in the United States, followed by SUV and medium.
---
On average, renting Premium car in the United States costs $60 a day.
---
On average, renting SUV in the United States costs $59 a day.
---
On average, renting Medium car in the United States costs $47 a day.
---
Based on our bookings, there are 93 car rental companies available in the United States, including:
---
In the past 6 months, 87 rental companies were offering the cheapest rates for premium car on our site:
RC - Advantage for an average daily price of $14
Dash for an average daily price of $15
RC - Nextcar for an average daily price of $17
---
Our users often pick up their car in these locations:
Orlando
Orlando International Airport
El Segundo
It's usually possible to return rental cars to a different location, but it depends on each company's policy and might cost extra. The most popular brands in the United States that allow one-way rentals are RC - Budget, Avis, and RC - Hertz.
---
The cheapest time to book a car is within the same week of your trip for an average price of $49 a day.
---
We make it easy to find a rental that'll fit your needs. Here's what we offer:
Huge selection of cars – from compact vehicles to SUVs
Support in 30+ languages
Free cancellation up to 48 hours before pick-up time on most bookings.
---
When you're booking a car, all you need is a debit or credit card.
At the rental counter, you'll need:
Your passport
Your voucher
A driver's license for each driver
The main driver's credit card (some companies accept debit cards, but most don't).
Important: Check the car's rental terms as well, because each company has its own rules. For example, they might need to see extra ID, might not accept certain types of credit cards, or might not rent to anybody who hasn't held their driver's license for 36 months, etc.
---
Most companies will let you rent a car if you're at least 21, and some will even rent to younger drivers. However, if you're under 25, you might have to pay a "young driver fee."
---
Of course. Just put their info on the "Driver details" form when booking the car.
---
Think about where you're going. An SUV might be great for cruising down a Texas freeway, but a smaller car will be a lot easier for getting around Rome.
See what other people think. You'll find lots of reviews and ratings on our site, so check out what other customers liked (and didn't like) about each company.
Don't forget the transmission. In some countries, almost everyone drives manual cars, while automatics are the norm in other ones. Make sure you rent a car you can drive!
---
The price you see includes the car, mandatory coverage (e.g. Theft Protection, Collision Damage Waiver), and fees that, if they apply, are usually payable at pick-up (e.g. any one-way fees, airport surcharges, or local taxes).
It also includes any extras you already added (e.g. GPS, baby seats).
It doesn't include any extra coverage you buy when you get to the rental counter.
Tip: There's a full price breakdown on the Payment page.
Popular car rental destinations
Explore more options to rent a car for cheap