Travel rewards from Genius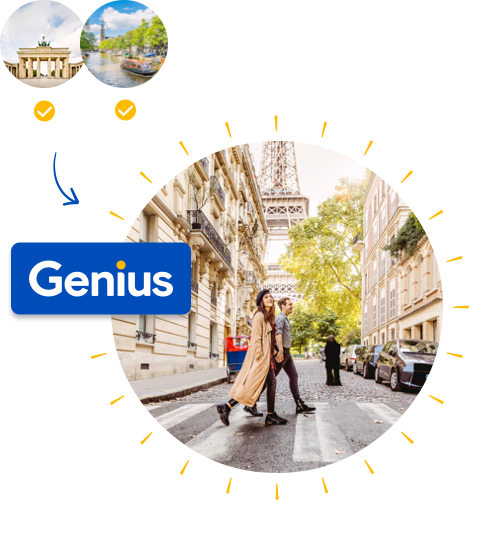 Easy to get
All you need is a Booking.com account and 2 completed stays within 2 years.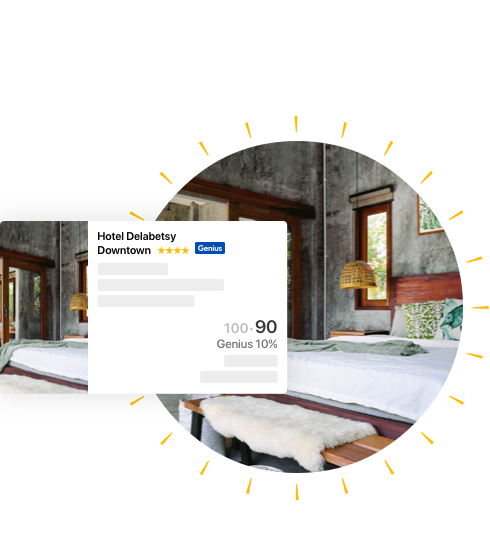 Easy to find
You'll find Genius travel rewards wherever you choose to go. Look for the blue Genius logo.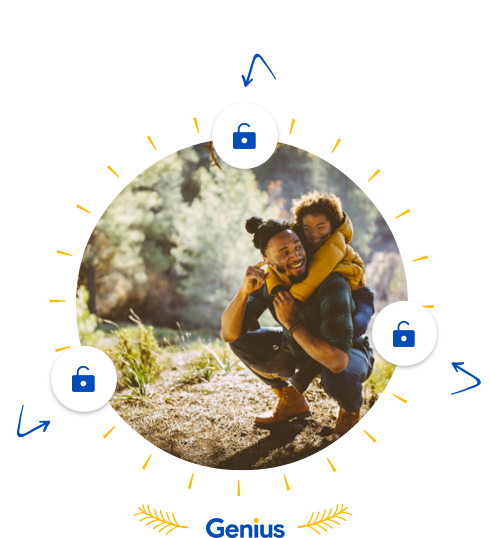 Easy to keep
Genius membership lasts for life, so you'll always save when you book a Genius rate.
Your Genius travel rewards are easy to find
Look for properties offering Genius benefits in your search results.
Discover which Genius benefits are available at the property.
Select a Genius option and enjoy your travel rewards.
After you stay and check out, your stay will count towards your Genius progress.
Genius Levels
Unlock even better travel rewards with each Genius Level. To level up, all you have to do is stay with us.
Genius Level 1
Complete any two stays within two years to unlock Genius Level 1
Genius travel rewards
Free lifetime membership

Once in the program, you're a Genius member for life

10% base-rate discount

You get a 10% discount on the price of your stay before taxes and charges are applied
Genius Level 2
Complete any five stays within two years to unlock Genius Level 2
Genius travel rewards
Free lifetime membership

Once in the program, you're a Genius member for life

10% base-rate discount

Your Genius Level 1 discounts are still available in Genius Level 2

15% base-rate discount

You get a 15% discount on the price of your stay before taxes and charges are applied

Free breakfast at select options

Enjoy complimentary breakfasts at your Genius stays

Free room upgrade on select options

Get the most of your stay with a free upgrade