Vakantiehuis

Quaint Farmhouse near Forest in Moergestel
5066CE Moergestel, Nederland – Toon kaart
Na reservering kun je alle gegevens van de accommodatie (inclusief telefoonnummer en adres) vinden in je boekingsbevestiging en je account.
Geschikt voor
Kamertype

Max. volwassenen: 14

Vakantiehuis met 5 Slaapkamers

Slaapkamer 1:

2 eenpersoonsbedden

Slaapkamer 2:

2 eenpersoonsbedden

Slaapkamer 3:

2 stapelbedden

Slaapkamer 4:

2 eenpersoonsbedden

Slaapkamer 5:

2 stapelbedden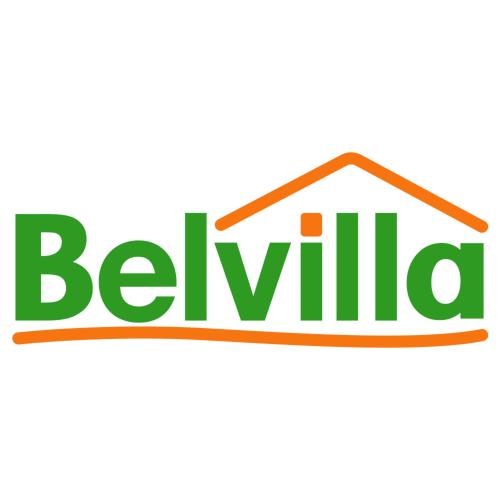 Beheerd door Belvilla
18.433 beheerde accommodaties
Bedrijfsinformatie
This property is managed by Belvilla. Belvilla is a leading European specialist in the rental of unique, self-catering holiday homes and apartments. We bring more than 35 years of experience in satisfying our guests (you!) and helping them find the perfect holiday. When you stay in a Belvilla home, you can be sure you will enjoy a unique holiday home in ideal surroundings. We're looking forward to welcoming you in a Belvilla and love to hear from you!
Gesproken talen
Nederlands
Wat is er in de buurt? *
Station Oisterwijk

3,5 km

Safaripark Beekse Bergen

5 km

Speelland Beekse Bergen

5,2 km

Natuurmuseum Brabant

7,6 km

station Tilburg Universiteit

9,7 km
Dichtstbijzijnde luchthavens *
Luchthaven Eindhoven

17,3 km

Internationale luchthaven Antwerpen

65,1 km
Populairste bezienswaardigheden *
Best Golf & Country Club

16,6 km

station 's-Hertogenbosch

17,1 km
*
Alle afstanden zijn gemeten in vogelvlucht. De werkelijke reisafstand kan afwijken.
Parkeerplaats
Gratis! Openbaar parkeren is gratis. U kunt parkeren in de buurt van de accommodatie. Reserveren is niet noodzakelijk.
Internet
Gratis! WiFi is beschikbaar in de gehele accommodatie. Deze service is gratis.
Keuken

Alle vrijheid om te eten wanneer je dat wilt
Oven

Keuken

Wasmachine

Vaatwasser

Magnetron

Koelkast
Media & Technologie

Plezier voor iedereen
Cd-speler

Dvd-speler

Radio

Tv
Kamerfaciliteiten

Extra comfort
Huisdieren
Huisdieren zijn niet toegestaan.
Buiten

Leun achterover en relax
Terras

BBQ

Barbecuevoorzieningen

Terras

Tuin
Entertainment en familiediensten
Overige
Niet-roken in gehele accommodatie

Verwarming
Bedankt voor uw hulp!
Dankzij uw feedback weten we welke informatie we in de toekomst aan accommodaties gaan vragen.
Terug naar de accommodatie
Sorry, er is waarschijnlijk iets misgegaan bij het versturen. Kunt u het opnieuw proberen?
Opnieuw versturen
Huisregels
Quaint Farmhouse near Forest in Moergestel accepteert speciale verzoeken, voeg ze toe bij de volgende stap!
Inchecken
16:00 - 18:00
Laat de accommodatie van tevoren weten hoe laat je arriveert.
Annuleren /
vooruitbetalen
Annulerings- en vooruitbetalingsvoorwaarden verschillen per accommodatietype. Vul alsjeblieft de data van je verblijf in en controleer de voorwaarden van je gekozen kamer.
Kinderen en bedden
Voorwaarden voor kinderen
Kinderen van alle leeftijden zijn welkom.
Voeg het aantal kinderen in je groep en hun leeftijden toe aan je zoekopdracht om de juiste prijzen en informatie over de bezetting te zien.
Voorwaarden voor kinderbedjes en extra bedden
Deze accommodatie heeft geen capaciteit voor kinderbedjes.
Deze accommodatie heeft geen capaciteit voor extra bedden.
Geen leeftijdsrestrictie
Er is geen minimumleeftijd om in te checken



Quaint Farmhouse near Forest in Moergestel behoudt zich het recht voor om tijdelijk een bedrag vast te houden op je creditcard.
---
Roken
Roken is niet toegestaan
Rustige uren
Het moet stil zijn tussen 22:00 en 08:00.
Huisdieren
Huisdieren zijn niet toegestaan.
De kleine lettertjes
Houd er rekening mee dat er mogelijk een toeslag voor gas, elektriciteit en verwarming in rekening wordt gebracht.
Ook voor optionele faciliteiten, zoals beddengoed of handdoeken, kan een toeslag in rekening worden gebracht. Controleer uw reserveringsbevestiging van Belvilla voor meer informatie. Reserveer optionele faciliteiten ten minste 2 weken voor aankomst.
Nadat de volledige betaling is voldaan, ontvangt u via e-mail de voucher van Belvilla. Deze voucher is vereist op de dag van aankomst.
Houd er rekening mee dat het volledige bedrag van de reservering voor aankomst voldaan dient te worden. Belvilla zal een bevestiging sturen met gedetailleerde betalingsinformatie. Na volledige betaling zullen de gegevens van de accommodatie, zoals het adres en het afhaalpunt voor de sleutel, naar je worden gemaild.