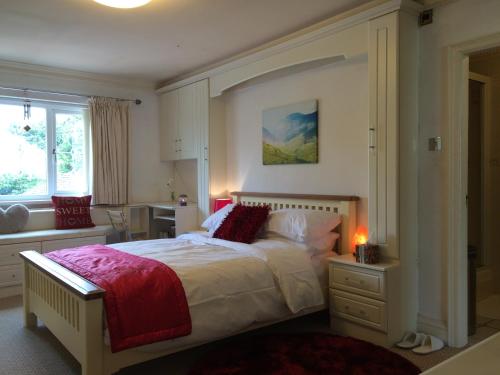 Hale, United Kingdom
Including its own yoga room, the country house also benefits from a library and shared garden. Services include laundry and dry cleaning, and breakfast served in the room. Bedrooms offer a dining area and table, a seating area and an en suite bathroom, views of the garden and a TV with Blu-ray / DVD player. Complimentary slippers are provided on arrival, as outdoors shoes cannot be worn in the guesthouse.

Within few minute's walk guests can enjoy a fully equipped gym, studio classes, health club with indulgent spa and beauty treatments, sauna, steam and swimming pools for just GBP 10 per day.