Booking.com is unveiling the 10 Most Welcoming Cities on Earth for 2023*, all of which have been awarded for consistently providing outstanding hospitality – demonstrated by over 240 million verified reviews from Booking.com travelers.
Read on for tips on the world's welcoming places to add to your travel wishlist, along with suggestions for things to do and places to stay while you're there.
Polignano a Mare, Italy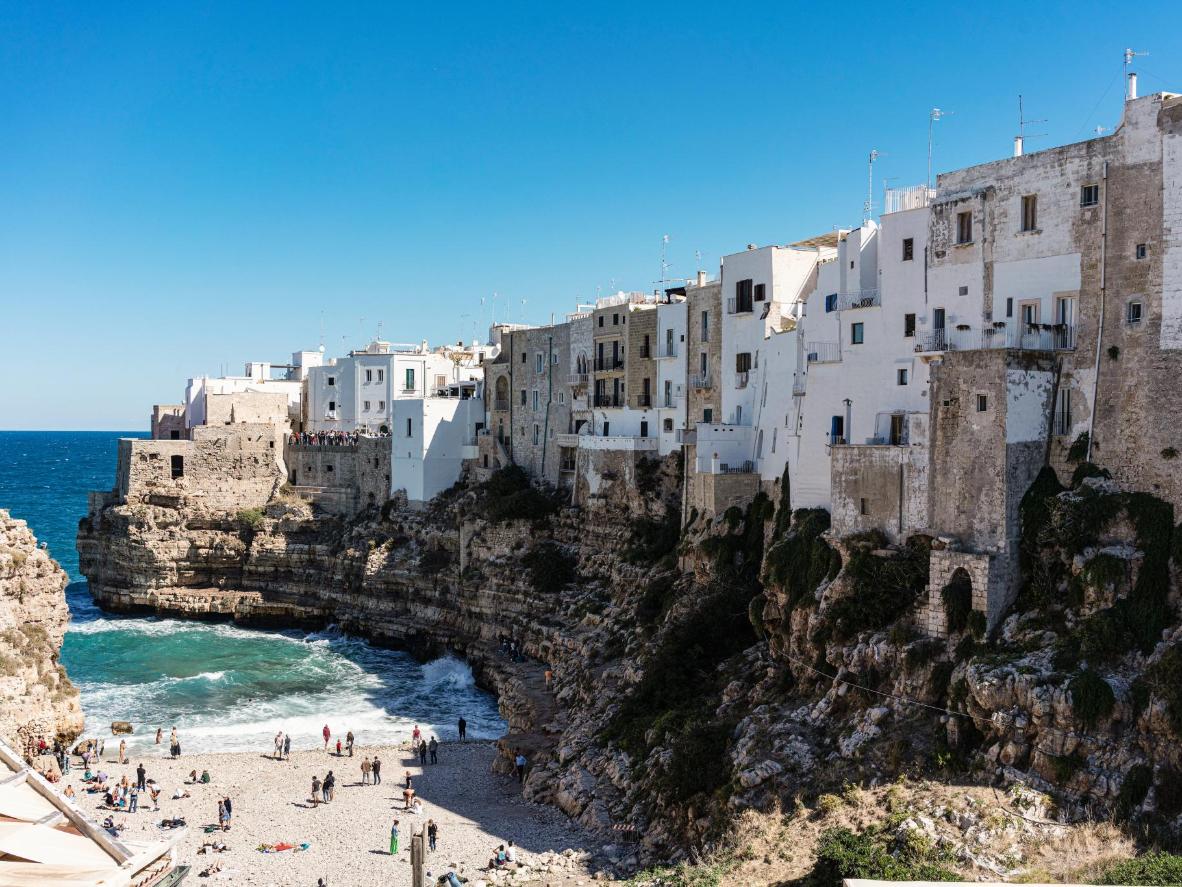 The town of Polignano a Mare sits on the southern coast of Italy. Known for its pretty houses perched on a limestone cliff, it's also popular for its sandy cove lapped by the crystal clear waters of the Adriatic. It's the poster child for picture-perfect Puglia, the region that forms the stiletto heel to the country's boot. Be sure to visit Grotta Palazzese while you're in town, a spectacular restaurant set in a natural cave overlooking the sea. Or another famous local attraction, Alberobello – a nearby town famous for its trulli (whitewashed stone huts with conical roofs).
An interesting pattern that surfaced from our research is that in Italy, apartments are the highest-rated type of vacation accommodation.
Hualien City, Taiwan
There are plenty of reasons to visit Hualien City, situated on the East Coast of Taiwan. First of all, Taiwan's most beautiful national park, Taroko, is on its doorstep. After an outdoor adventure spent exploring temples and waterfalls, soak up more nature and the city's laid-back atmosphere with a relaxing visit to a park like Meilunshan. It's also the perfect place to taste Taiwanese delicacies at one of the city's many buzzing night markets, like Dongdaemun Night Market.
In Taiwan, homestays are the most popular type of vacation accommodation.
San Sebastián, Spain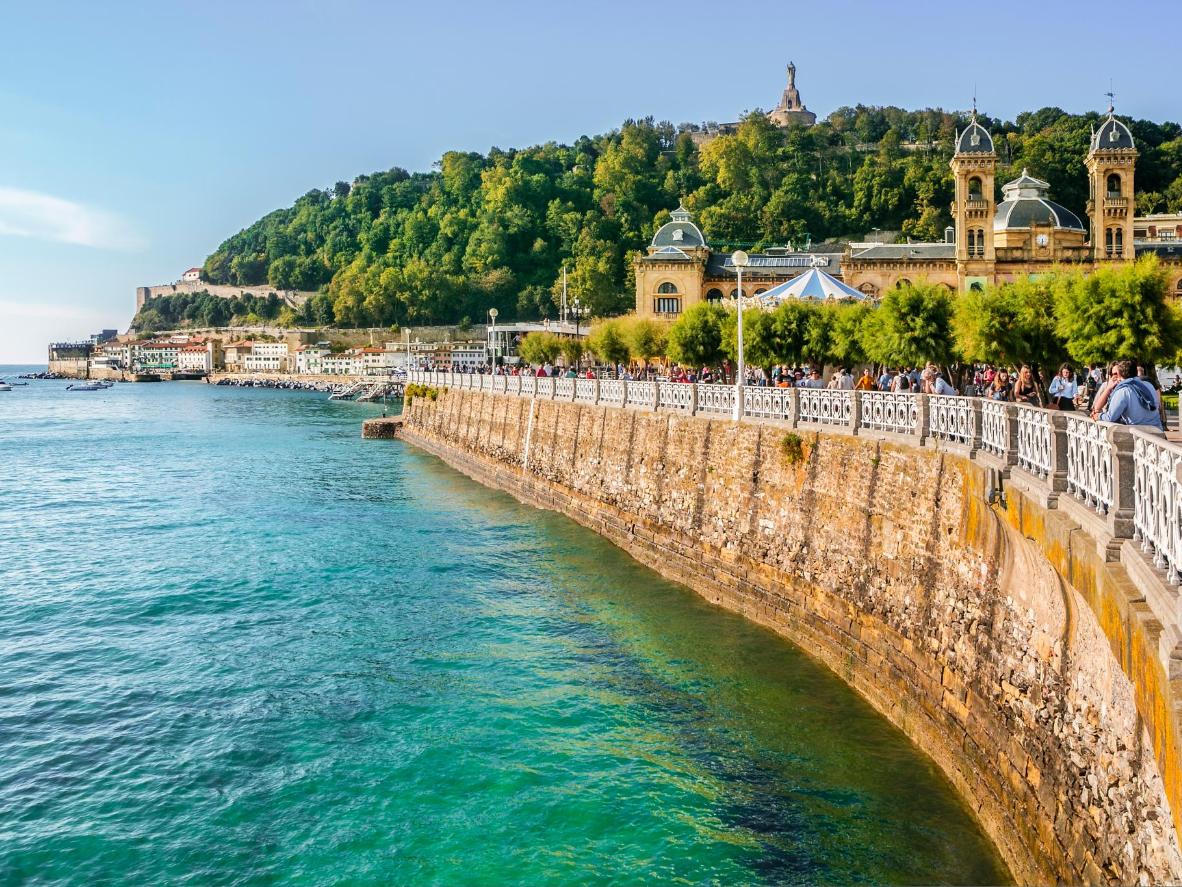 Surrounded by the Spanish Basque Country's golden beaches, San Sebastián is a sensational seaside destination for foodies. World-class restaurants and bars are scattered throughout the city, offering treats like fresh oysters and txakoli – a light, locally produced sparkling white wine. Dine in one of the city's many Michelin-starred restaurants. Eat pintxos (Basque tapas) with fresh regional ingredients in one of the many bars or during a Pintxos Tasting and Spanish Wines Experience.
Our research revealed that travelers visiting Spain are most likely to book apartments while on vacation.
Dresden, Germany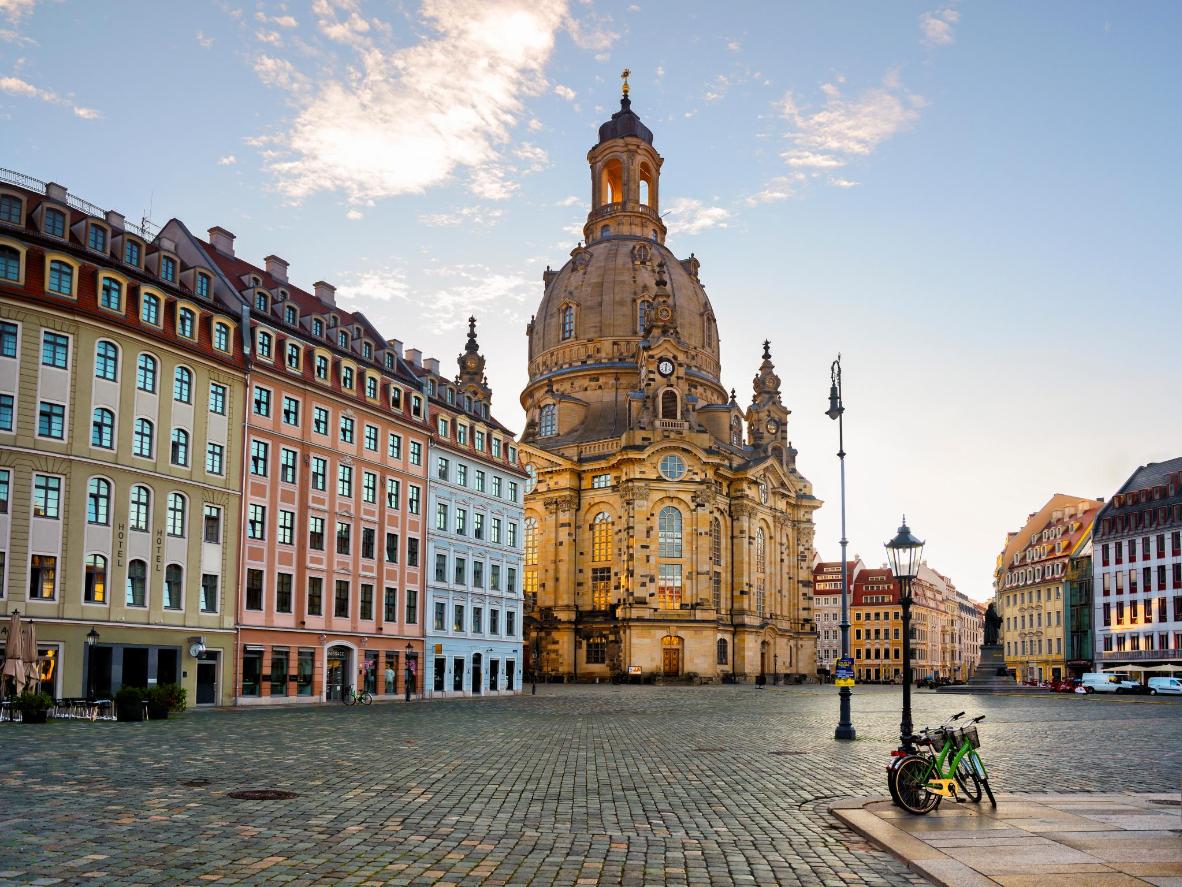 As the capital city of the German state of Saxony, Dresden has a lot to offer in the way of culture and history. After suffering devastating bomb damage during World War II, much of the city has been rebuilt – restoring its historic, baroque architectural style. It's not surprising that Dresden has been nicknamed "Florence of the North," as it has a similar grandiose and whimsical look and feel as Florence, Italy. Explore the old town on a Historic Walking Tour and see famous sights like the Augustus Bridge, the Renaissance Royal Palace, and the Frauenkirche, a church with a soaring dome that was rebuilt after the war.
Klaipėda, Lithuania
The historic Lithuanian port city of Klaipėda sits at the confluence of the Baltic Sea and the Danė River. The city offers plenty of culture and architecture to admire. The old town has German-style wood-framed buildings situated in the cobblestoned streets, and the modern city features cranes and industrial shipyards. For those who want to explore nature, Klaipėda is a gateway to one of Europe's best-kept secrets – the Curonian Spit. This narrow sand dune peninsula separates the Curonian Lagoon from the Baltic Sea with 62 miles of spectacular scenery and charming villages. Try a Full-day Tour of the Curonian Spit National Park to see wildlife and visit the UNESCO-listed Dead Dunes.
York, United Kingdom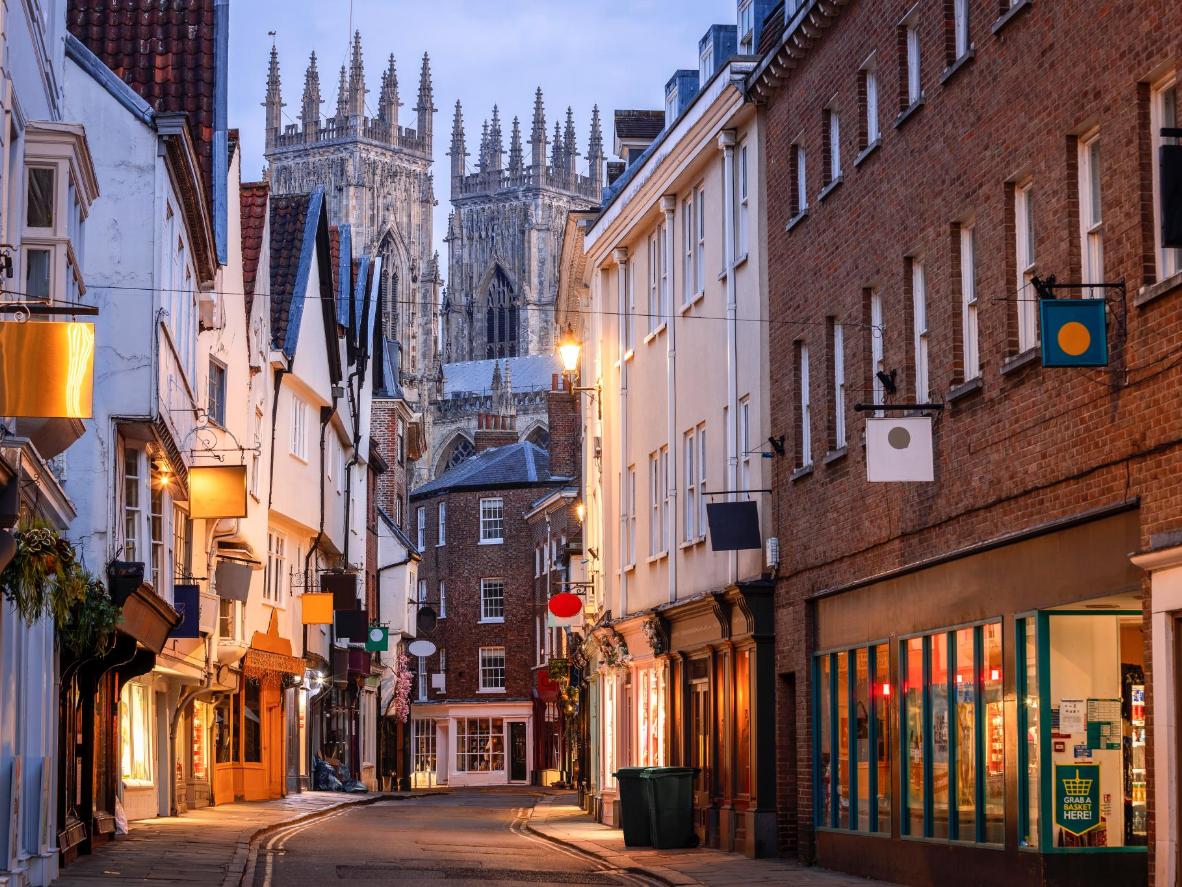 Transport yourself back in time when visiting the city of York. Situated in the north-east of the UK, it was founded by the Ancient Romans and boasts long, magnificently preserved medieval city walls. From historic, picturesque buildings to quirky tea shops, a visit to York promises plenty to see and do. At the heart of York's historic center is The Shambles, a 14th-century cobbled street known for its timber-framed houses with tiny cafés, sweets shops, and boutiques. The seventh-century cathedral of York Minster is the city's architectural crown jewel, with its Gothic facade towering above the cityscape. Delve deeper with a Ghost Bus Tour, taking you to some of York's most famous landmarks while learning about the creepier side to its history.
Ushuaia, Argentina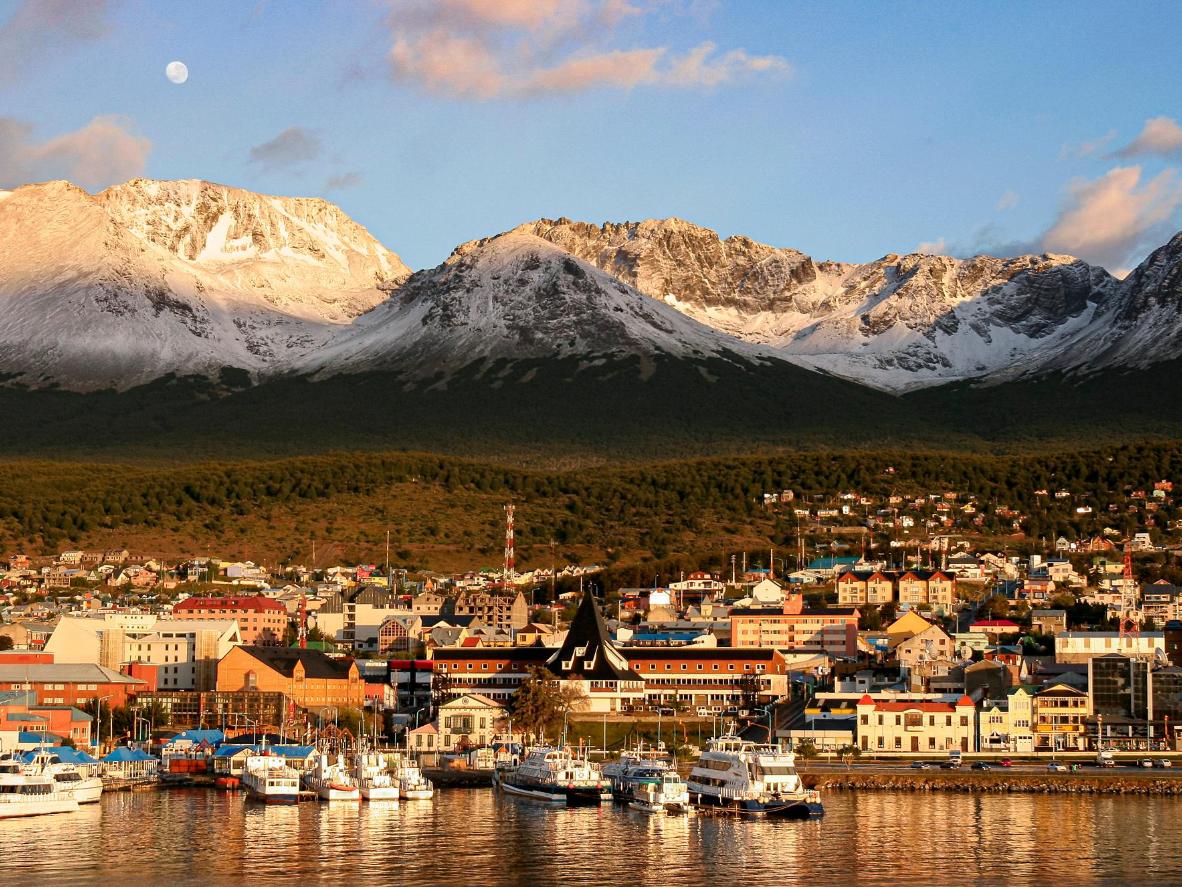 Ushuaia is known as "El Fin del Mundo" (the end of the world) because it's the southernmost city on earth – famous as the gateway to Antarctica. It's the perfect destination for an outdoorsy adventure because it's situated in the Tierra del Fuego province where you'll find one of Argentina's most impressive national parks. Known for dramatic landscapes and incredible vistas of snow-capped mountains, glaciers, wild tundra, and wind-sculpted trees, it's a great region for hiking. Alternatively, you can explore by water on a boat tour to spot penguin colonies.
In Argentina, apartments are the most popular type of vacation accommodation.
Porto De Galinhas, Brazil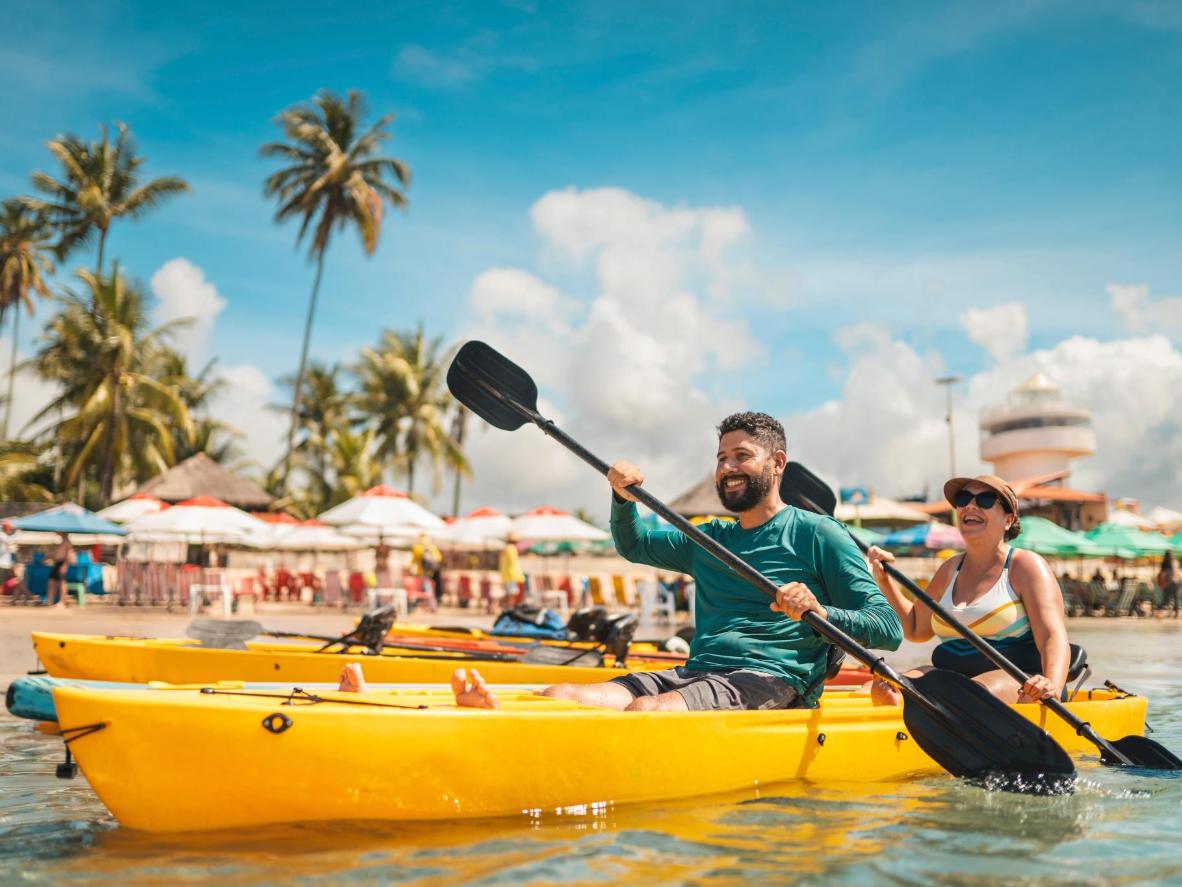 Beautiful beaches with bright sands and crystalline water can be found in Porto De Galinhas. One of Brazil's top coastal destinations, it showcases the very best of authentic Brazilian beach culture. It's also home to natural tide pools – pockets of turquoise water surrounded by coral reefs where tropical fish congregate at low tide. One of the best ways to witness this phenomenon is by taking a "jangada"—a single-sail fishing boat—for some offshore snorkeling. Enjoy plenty of lively restaurants and bars situated in town, with churrascarias (barbecues) and a fantastic seafood selection.
Apartments are the most booked type of vacation accommodation in Brazil.
Mexico City, Mexico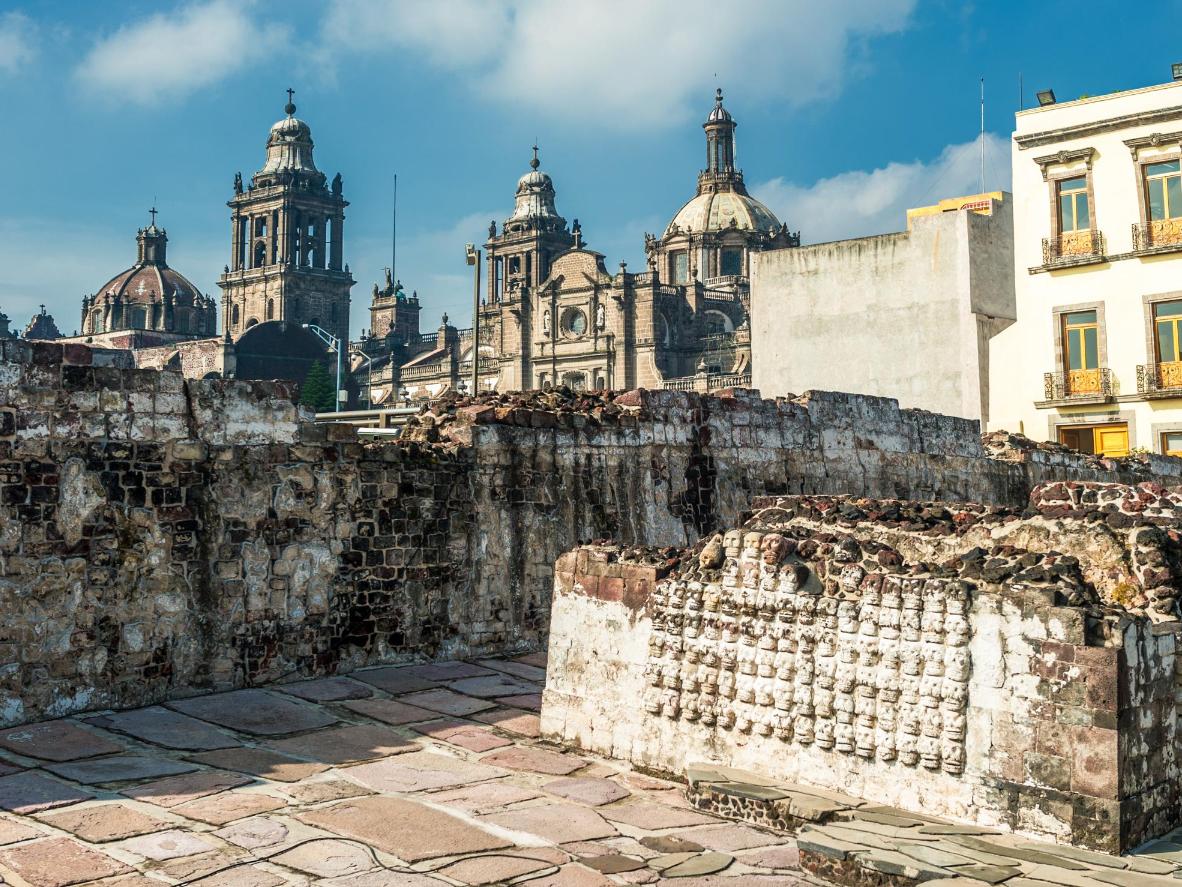 Steeped in history and culture, sprawling Mexico City offers tons of attractions in each of its eclectic neighborhoods – from museums and art galleries to ancient ruins and vast parks. Mexico's capital is also home to several UNESCO World Heritage Sites, including the city's historic center, which can be explored on a Historic Downtown Walking Tour. Taste traditional Mexican cuisine like tacos and quesadillas paired with local drinks like mezcal and tequila. There's a great selection of cantinas (local bars), street food stalls, and high-end restaurants here. For anyone who wants to explore farther out, a day trip outside the city to the archaeological complex of Teotihuacán or the World Heritage Site of Xochimilco is highly recommended.
Gold Coast, Australia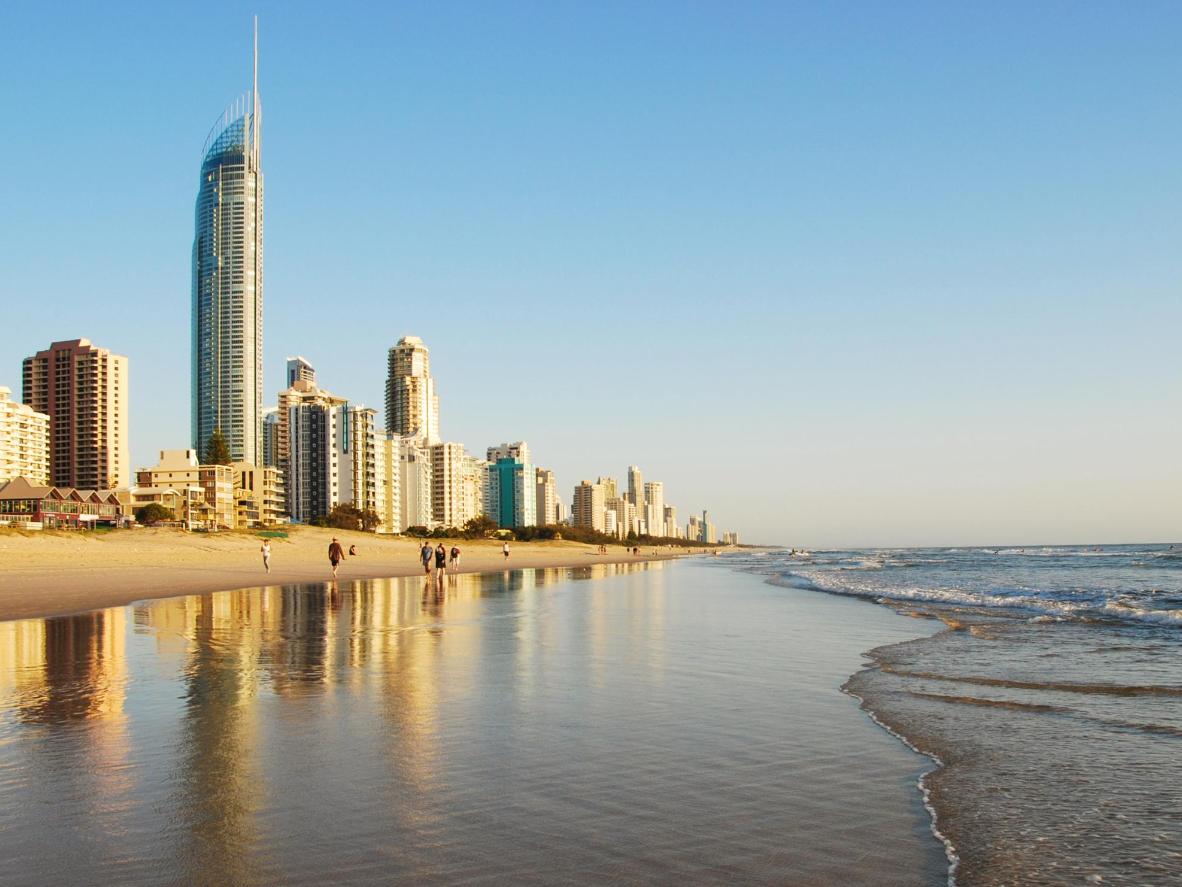 Sun, surf, and sea – this is what the Gold Coast is all about. With its white-sand beaches and choice of luxury hotels, this surfers' paradise south of Brisbane is ideal for a mix of pleasure and relaxation. Besides amazing beaches, the Gold Coast is known as Australia's theme park capital, with a variety of theme parks throughout the city. For travelers who prefer nature-based trips, a variety of national parks are situated in the surrounding area. Spend a day out visiting the nearby Nerang National Park or Lamington National Park, where you can hike, mountain bike, and spot some native wildlife.
Our research revealed that travelers visiting Australia are most likely to book vacation homes.
Top 20 Most Welcoming Cities and Towns in the U.S.A.
| Rank | Cities | States |
| --- | --- | --- |
| 1 | Gettysburg | Pennsylvania |
| 2 | Newport | Rhode Island |
| 3 | Eureka Springs | Arkansas |
| 4 | Homer | Alaska |
| 5 | Lancaster | Pennsylvania |
| 6 | Cape May | New Jersey |
| 7 | Bloomington | Minnesota |
| 8 | West Yellowstone | Montana |
| 9 | Seward | Alaska |
| 10 | Bar Harbor | Maine |
| 11 | Ogunquit | Maine |
| 12 | Waco | Texas |
| 13 | Madison | Wisconsin |
| 14 | Page | Arizona |
| 15 | Franklin | Tennessee |
| 16 | State College | Pennsylvania |
| 17 | Charlottesville | Virginia |
| 18 | Maggie Valley | North Carolina |
| 19 | Williamsburg | Virginia |
| 20 | Nantucket | Massachusetts |
Top 5 Most Welcoming States in the U.S.A.
| Rank | States |
| --- | --- |
| 1 | Nebraska |
| 2 | Iowa |
| 3 | Alaska |
| 4 | Kentucky |
| 5 | Wyoming |
*Destinations were sorted by the total share of Traveller Review Awards 2023 recipients when compared to the total number of eligible properties in that city (accommodation only). Destinations also had to have an above-average number of winners to be included on this list (500 award recipients or higher for cities) and were curated for geographic spread.