Japan's ski and snowboard resorts have it all; excellent snow records (thanks to cold fronts coming in from Siberia), wild mountain scenery, geothermal hot springs (onsen) to soak sore ski muscles in, and delectable Japanese food. To help you narrow down the many options of where to go in this skiing utopia, here are six of the best resorts in Japan.
Make sure to check travel restrictions before booking a trip. At the time of writing, Japan is not open for worldwide tourism.
Niseko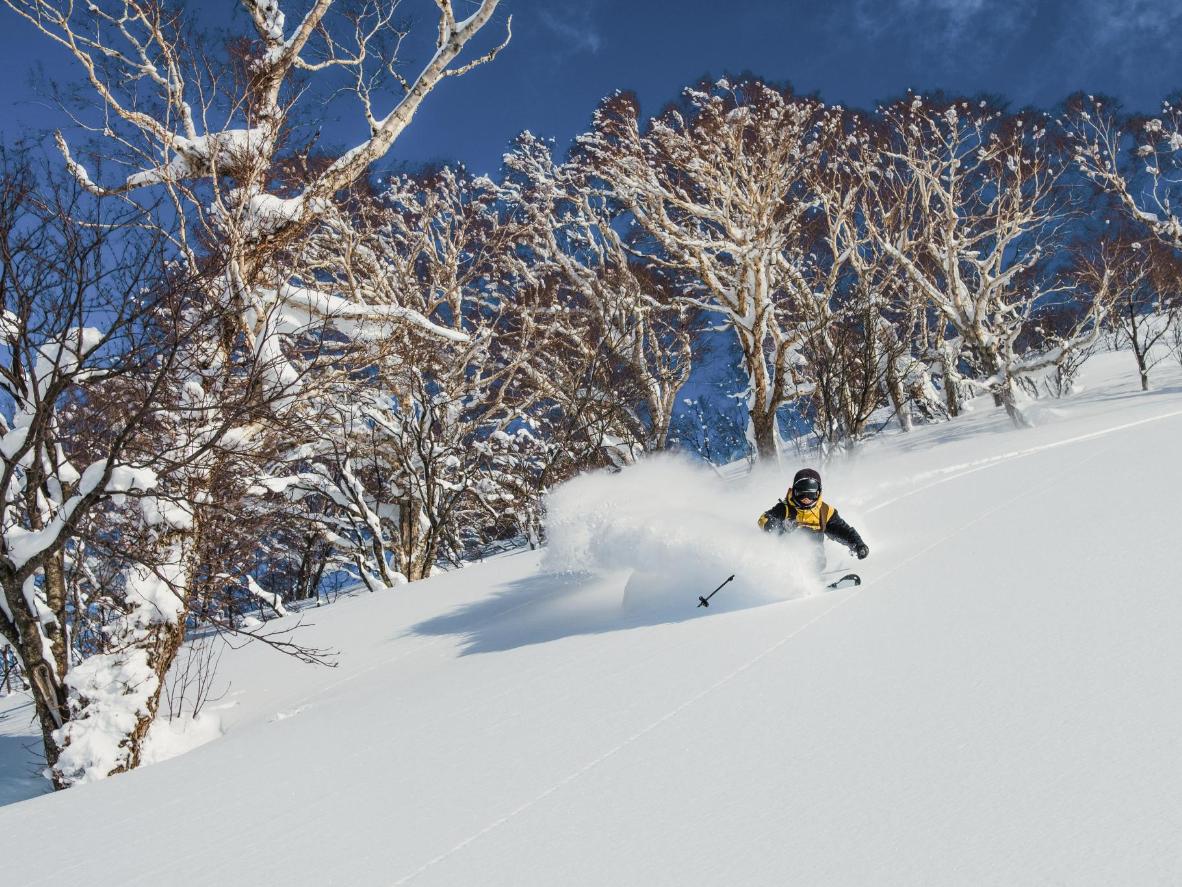 Niseko, Japan
Arguably the best ski resort in the world – let alone Japan – Niseko on the island of Hokkaido comprises four interconnected resorts that can be ridden with a single pass. Hokkaido lies in the path of a cold front that travels from Siberia across the Sea of Japan to dump metres of snow per season on the mountains here. This pattern has led to the moniker 'Japanuary' by keen skiers who head to these slopes just in time for the annual powder party. One of the highlights of visiting this resort is being able to experience skiing at night. You can carve through floodlit powder and light fog under a starry sky, on slopes that are quieter after dark. Niseko is also renowned for its Japanese and international haute cuisine; miso ramen is a must-try local speciality. Discover gourmet restaurants in warmly-lit, converted barns with glass walls, and sizzling kobe beef so tender you can cut it like butter at Steak Rosso Rosso. Stay at Moiwa Lodge, a wooden chalet right on the slopes.
Hakuba
Hukuba, Japan
Since hosting several events as part of the 1998 Winter Olympics, Hakuba has been rising up the ranks as one of Japan's foremost ski and snowboard destinations. Comprising 11 ski resorts in the Japanese Alps, it has almost 150km of well-groomed slopes and a remarkable snow record, in an area of immense natural beauty; take the gondola from Iwatake (one of these 11 resorts) for the glorious 360-degree alpine view. The size of the area means that skiing for all levels is guaranteed, with both a lively après-ski scene and quieter spots co-existing. Check into Hakuba Cottage Gram for isolation (it's located in the middle of the woods) or Pension Ringo-no Ki with its own open-air onsen.
Myōkō
Myōkō, Japan
Myōkō is one of Japan's oldest ski areas and has myriad slopes to keep you entertained on a ski holiday. There are several interconnected ski areas dotted around Mount Myōkō (an active, snow-covered volcano standing 2,454 metres high), many of which are renowned for having the longest runs in Japan. Carve through incredible powder as you weave your way through forests of oak, maple and beech trees. And relish the quiet of a landscape cloaked in thick snow; Mount Myōkō also lies in the path of Siberian cold fronts, meaning your skis will often be deep in powder here. Kogakuro Hotel has indoor and outdoor hot spring baths and log fires for warming you up after a day on the snow.
Furano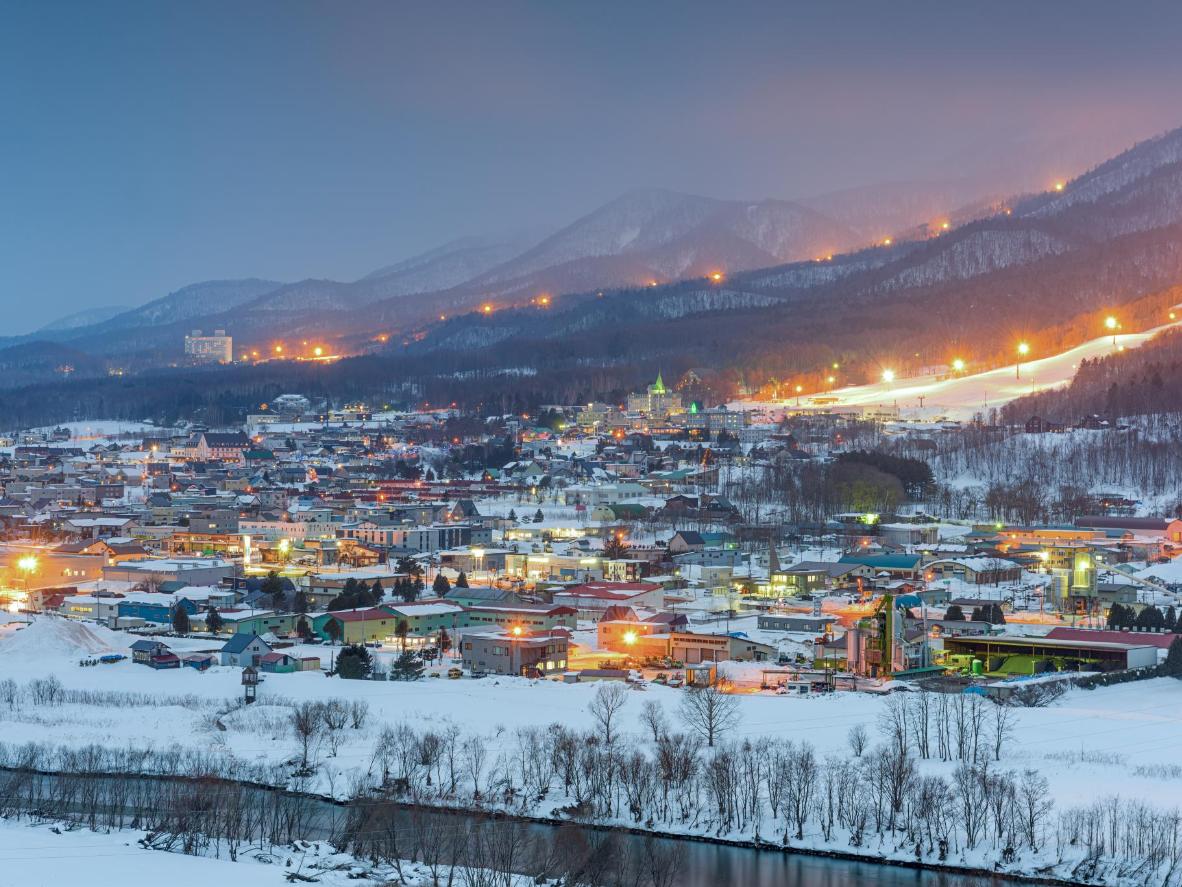 Furano, Japan
On the island of Hokkaido, just north of the Japanese mainland, the city of Furano boasts some of the nation's best powder. It's yet another resort that benefits from Siberian storm systems that dump hundreds of inches of snow every season, and has ski and snowboard terrain for all levels. Furano is also home to numerous izakayas (Japanese pubs) and cafés (some located in mountainside wood cabins) where you can enjoy steaming bowls of ramen and sticky yakatori to replenish your weary ski legs. Stay at Fresh Powder Apartments, just across the street from the ski gondola.
Nozawa Onsen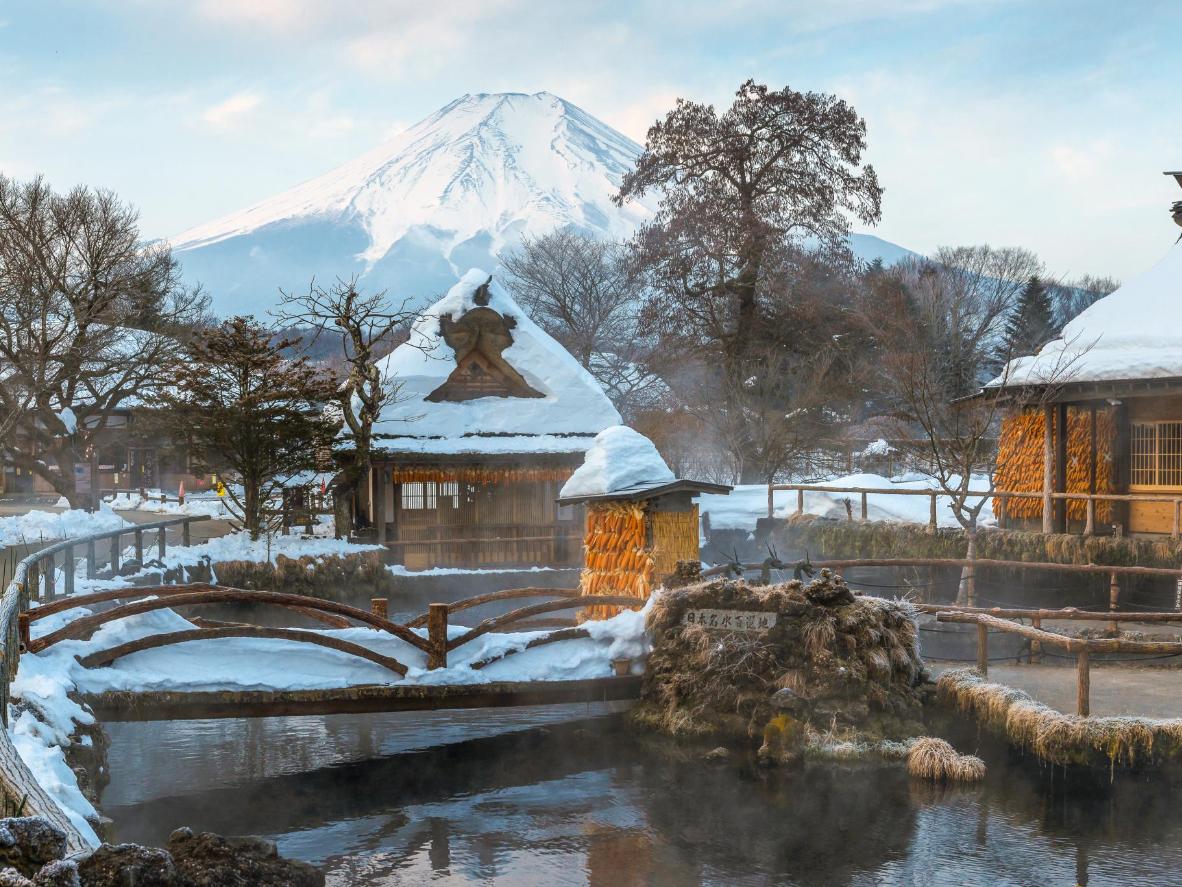 Nozawa Onsen, Japan
If you want a broad choice of high-quality slopes at the same time as staying in a typical Japanese mountain village, Nozawa Onsen is perfect. It's a historic town that's one of Japan's oldest ski resorts – in fact, it's even considered by some to be the birthplace of skiing in Japan (the sport was introduced here by an Austrian in 1912). It's also one of Japan's most famous spa towns, where hot springs were discovered in the 8th century and still billow steam up through the narrow, cobbled streets. Many of its buildings date back to the Edo period (1603-1868), so you can stay in a traditional, wood-panelled ryokan or inn with tatami mats and paper sliding screens. Don't miss the nearby Jigokudani Snow Monkey Park, where you can watch wild snow monkeys bathing and splashing in the local hot springs. Check into Shirakaba, with its own hot spring bath and serene Japanese-style decor.
Yuzawa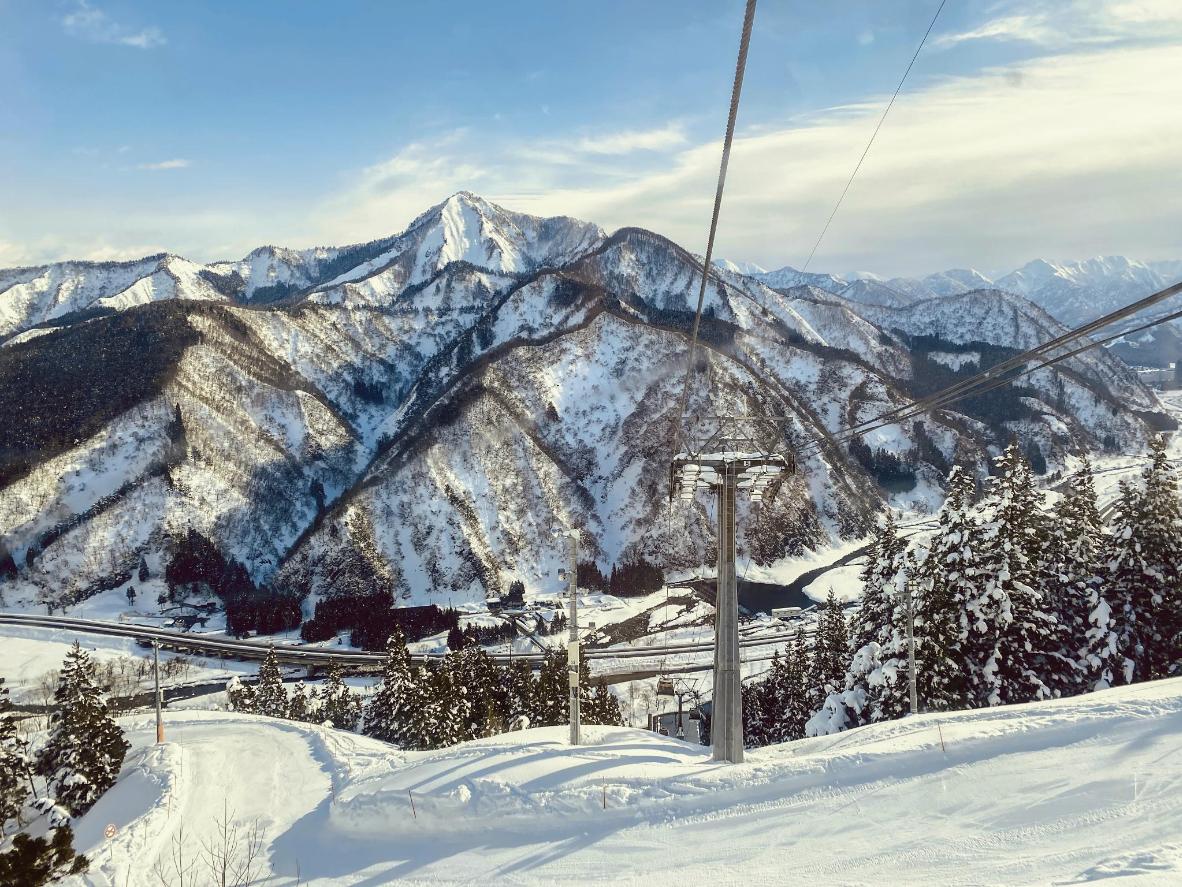 Yuzawa, Japan
In an area known as 'snow country' (yet only an hour's bullet train ride or two and a half hour car ride from Tokyo) you'll find the resort of Yuzawa. You can step out of the Shinkansen station right onto the ski gondola to take you to the slopes. And you don't need to bring any gear from home, as skis, boots, salopettes and all other equipment are readily available to hire. The snowfall is wonderfully heavy and consistent, so the season is long and the conditions are excellent. And – at such a high altitude – you'll have the rare opportunity of skiing from 1,181 metres down to 358 metres above sea level. Yuzawa is also vast, with 'central', 'southern', 'northern' and 'downhill' areas and connections to many other well-known Japanese ski resorts. And perhaps the best bit of all; the town was built hundreds of years ago around natural hot springs, so you can soak in these bubbling outdoor onsens after a day on the slopes, while snowflakes fall around you. Stay at Shosenkaku Kagetsu, with a Japanese garden and 10 hot spring baths.