Switzerland may be celebrated primarily for its chocolate, cheese and record-breaking tennis star, Roger Federer. But zopf, the country's national bread, is yet another reason to visit this beautiful Alpine nation. Here, we dive into the history of this plaited loaf and reveal the very best places to try it.
A brief history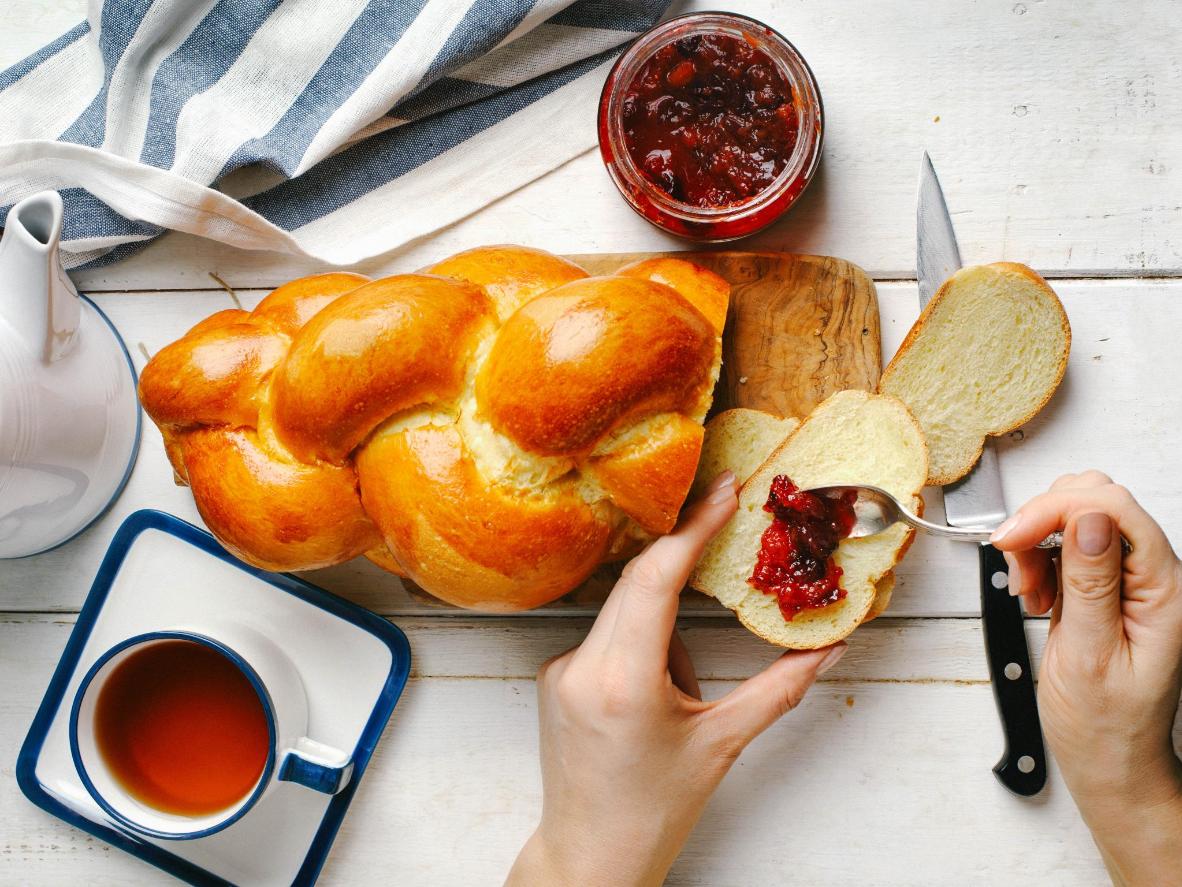 The zopf is associated with the story of an ancient burial ritual in Switzerland
Otherwise known as butterzopf (or züpfe if you're from the Bernese region of Switzerland), the zopf is a celebratory bread with a slightly macabre history. Legend has it that the recipe first appeared in the 15th century as part of an ancient burial ritual; when a woman's husband died, she was obliged to be buried alive with him in the tomb in order for their souls to reunite in death. Later, this tradition was abolished and replaced by a new more humane one where a woman would cut off her (usually braided) hair and bury it with her husband. Eventually, this evolved to simply leaving a braided zopf loaf in the tomb. While this story is just folklore, it is a popular tale in Switzerland. Another more likely explanation of this bread's evolution is the growth of bakers' guilds around this time, with the zopf becoming so popular that it was often given as a gift on celebratory days. This tradition lives on today and it's customary to gift a zopf on Swiss National Day (1st August). It's also known as a Sunday bread, when you can expect the table to be groaning with a sizeable loaf, butter and jam.
The bread
The most important ingredient in this bread is butter – lots of it
Zopf is similar to Jewish bread, challah, in terms of shape and taste but one major difference is the use of butter – after all, it is called butterzopf for a reason. To make it, you'll need flour, yeast, sugar, milk, salt, an egg and plenty of butter. All of the ingredients bar the egg are mixed together until a dough is formed, which is then left to rest and rise. Next is the crafty part – braiding the dough. It is cut into two long strands and crossed into an X-shape, before different ends are wrapped around each other until they take on a braided form (to pick up the technique, you'll need to watch an expert do it first). Once that's done, the unbaked zopf is placed in the oven for the dough to rise before it is given an egg glaze and then baked until golden. And how to know when it's done? Look out for a golden crust and a hollow sound when you knock the bottom of the bread with your finger.
Where to try it: Hausammann, Zurich
Hausammann is regarded as one of the best bakeries in the country for zopf
Hausammann is the bakery to head to for zopf in Zurich – and arguably in all of Switzerland – guaranteeing visitors an irresistibly buttery bread. The bakery's zopf recipe has been refined over the years but it's still broadly based on the original by one-time owner, Walter Hausammann, which of course remains a secret. Try the classic plaited loaf, the poppy seed variant or even a mini 'zöpfli', which is great if you're on the go. Make your Zurich base the stylish Hotel Seehof.
Bohnenblust Cafe, Bern
Grab a loaf to go or sit out on the terrace with a baked treat
A trip to the Swiss capital of Bern wouldn't be complete without sampling a züpfe. Head to the pink-fronted Bohnenblust Cafe, which will lure you in with its stacks of pastries and chocolatey treats lining the counter. But the bread is where you'll want to focus your attention – mounds of golden, knotted loaves linger in the back and you'll be hard pushed to resist buying a few. Grab some to go as you wander down to the Aare river or towards the nearby B&B The B.
Bäckerei Meier, Vechigen
This local bakery has buttery zopfs and jammy Berliner doughnuts on offer
A little out of the way but a lovely stop if you're on your way into the heartland of the Emmental region, Bäckerei Meier is a local bakery that really knows what it's doing. Pick up a fresh zopf and one of their daily pastries (the jam-filled Berliners are particularly good) early in the morning as you drive out into the countryside. Enjoy a classic Alpine stay at Alpenblick Ferenberg Bern.
One reason to try it
It's a truly Swiss treat and no trip to Switzerland would be complete without trying this bread
Zopf is particularly popular in Switzerland's Emmental region, an area that may be known primarily for its cheese but also where you can find loaves stretching up to a metre long. A local Swiss novelist, Jeremias Gottheif, once described in a story of his a zopf that was as big as a one-year-old child and just as heavy. Head to a local bakery, rip off a hunk of bread, butter it generously and top with lashings of jam.