Pride is in the air again, and we're listing the best places to experience the most LGBTQ+ friendly festivities in Europe. Whether it's cobblestone streets brimming with rainbow-flag-wielding marchers or outdoor concerts with everything from drag to voguing battles, you'll find that these European cities don't disappoint when it comes to celebrating love.
Manchester, United Kingdom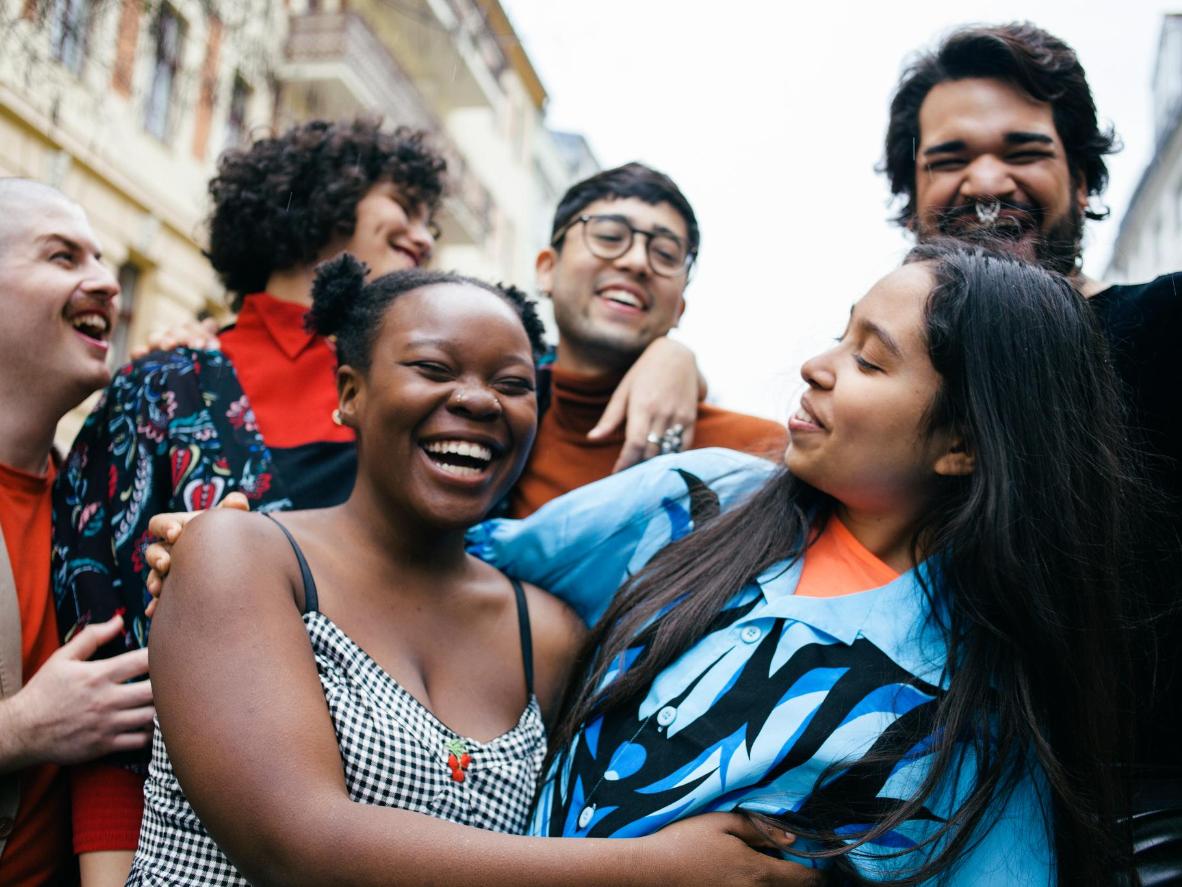 Manchester is an inclusive playground during Pride weekend.
Manchester played a vital role in the UK's gay liberation movement in the '60s. The city continued to spearhead LGBTQ+ rights during the '80s, and it's currently home to the country's second-largest LGBTQ+ community.
The history of Pride in Manchester began in 1986, when Manchester City Council funded a two-week street party on Oxford Street dedicated to the gay community. Since then, the city has been famous for throwing a Pride bash that brings together tens of thousands of people from across the globe. This year, the festivities will happen August 26 to 29, 2022.
The event's main draw is the Manchester Pride Parade, which sees allies, activists, and LGBTQ+ people marching down the cobbled streets in a vibrant display of what can be best described as a "protest as a party." There's also a ticketed event called the "Gay Village Party," which involves a four-day-long fete with live performances, food, family-focused activities, and more. Once you're all partied out, return to The Edwardian Manchester, A Radisson Collection Hotel to spend a luxurious night in Manchester city center.
Berlin, Germany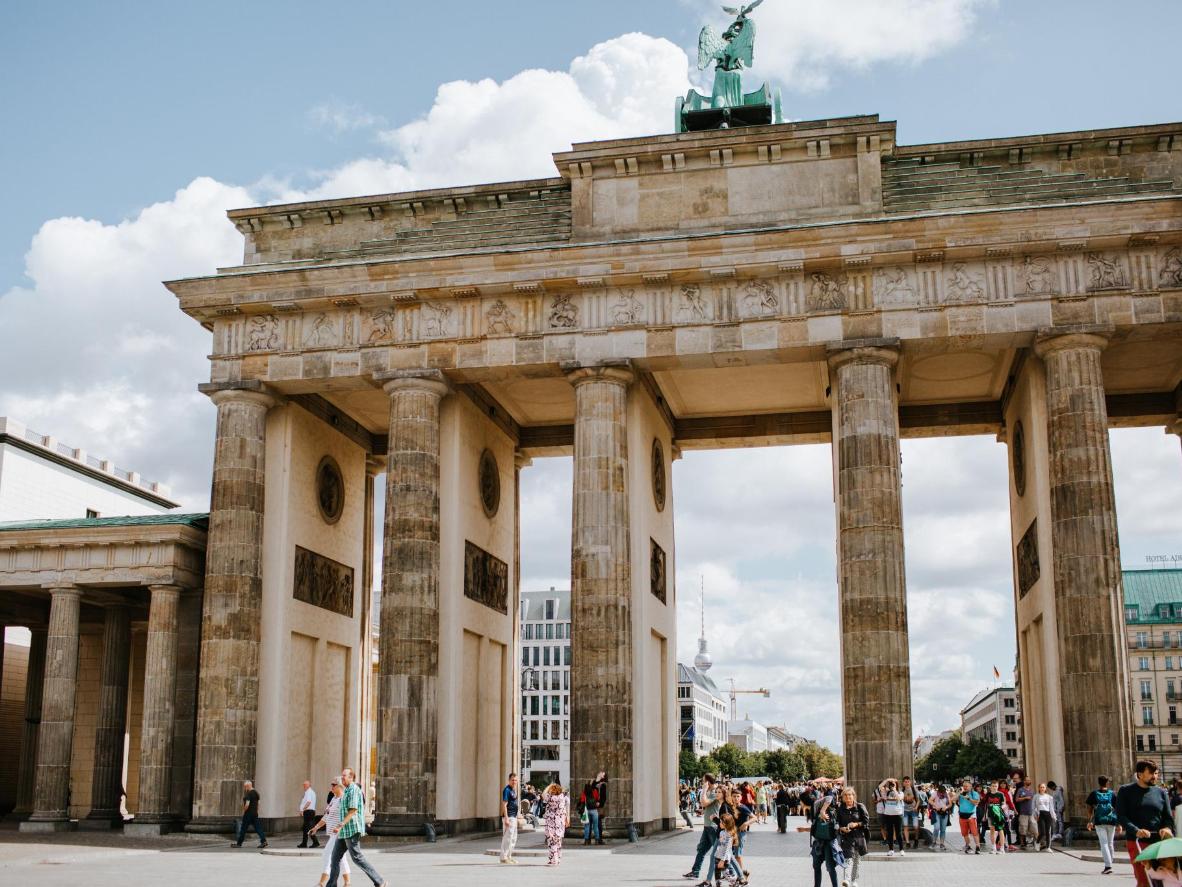 There's nothing like partying in Berlin for a good cause, and CSD lets you do just that.
Berlin throws a Pride party that is easily one of the world's greatest street celebrations. After all, it's only natural that a city well known for its clubbing culture and liberal mindset would pull out all the stops when it comes to celebrating Pride. This year, you can enjoy it on July 23, 2022.
Some half a million people celebrate Berlin Pride—also known as Christopher Street Day, or CSD—making it the largest Pride celebration in Europe. Amid the crowds and parties, the fraught history of the LGBTQ+community is a red thread that runs throughout the event. The first-ever Berlin Pride took place in 1979, when just 450 brave people attended. Back then, it was more of a demonstration than a party – it was held in memory of the Stonewall Riots, the first large-scale uprising of LGBTQ+ people against police brutality. Today, Berlin Pride pays homage to the past with a slew of educational workshops and protest marches across the inner city.
From outdoor film screenings to house parties, the whole city comes out to play during Pride weekend. A glittery parade runs from Kurfürstendamm to the Brandenburg Gate, where the lively atmosphere is sustained well into the night thanks to a fist-pumping concert. Head back to your comfortable bed at Hotel KPM Hotel & Residences, located a short distance from the Brandenburg Gate.
Edinburgh, United Kingdom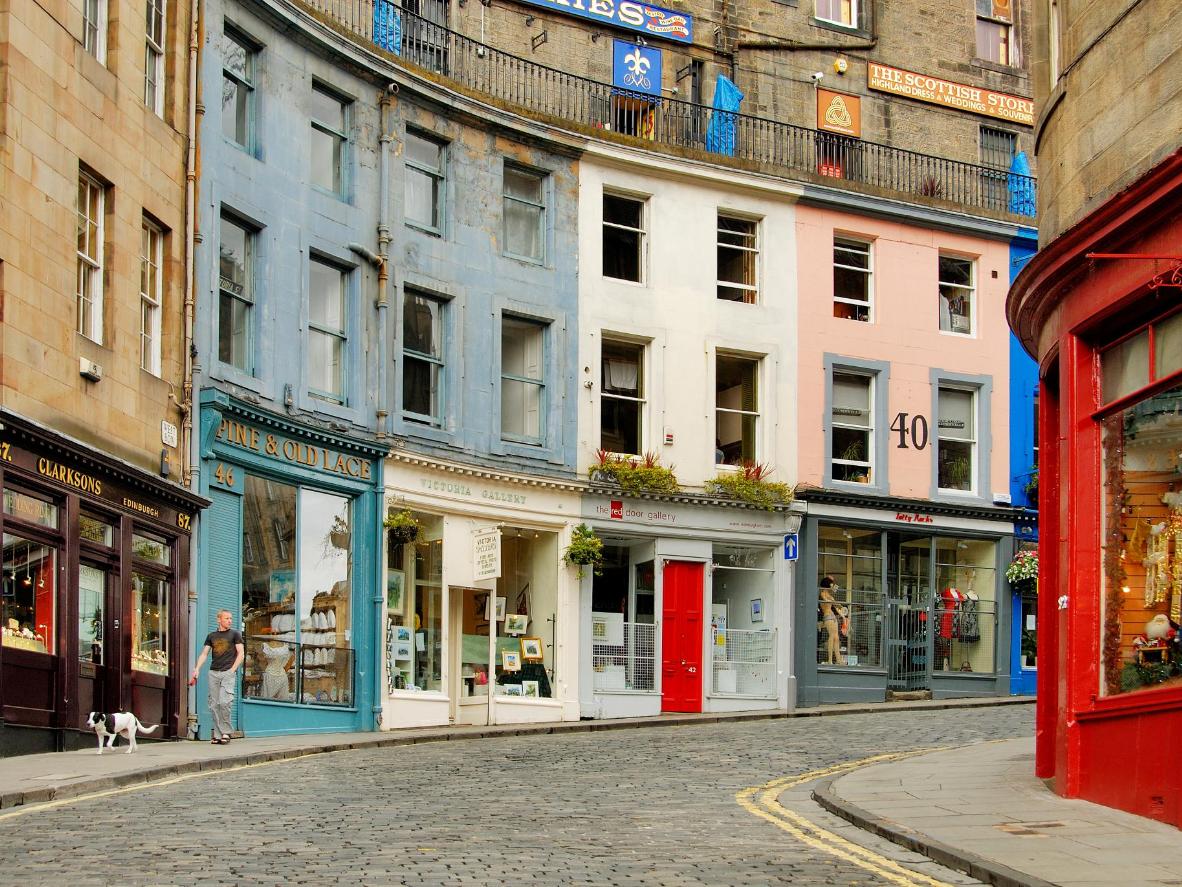 The ancient streets and alleyways of Edinburgh are colored with acceptance during Pride.
Edinburgh Pride is what you get when you take the fairy-tale cityscape of Edinburgh and run it through a kaleidoscope filled with glitter. Tracing its roots back to 1988—when it was crudely known as "Lark in the Park"—the event claims to be the largest celebration of diversity in Scotland. And rightfully so – from fighting for equality and intersectional rights to speaking out on critical world issues, Edinburgh Pride is all about representation. While throwing a big bash along the way, of course.
This June 25, prepare to party your way through the ancient alleyways of Edinburgh as you weave in and out of parades, themed bars, and entertainment venues around the city. The event is primarily community-based, meaning that instead of glitz and glam, you'll be able to enjoy the combined efforts of local people who play an active role in Edinburgh's LGBTQ+ culture. Stay at the ultra-modern Market Street Hotel, located close to the buzz of the celebrations.
Amsterdam, Netherlands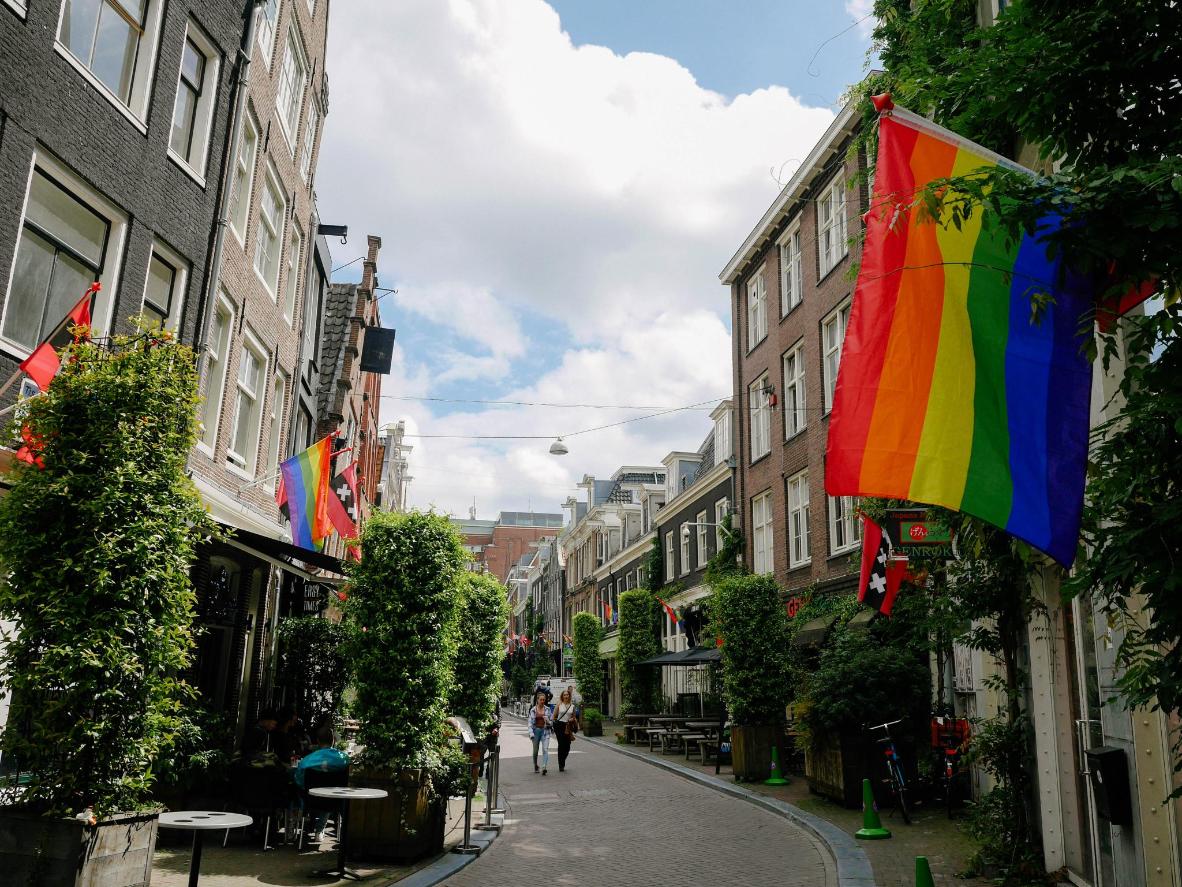 From Canal Pride to Pride Beach – take your pick of parties in Amsterdam.
The Sin City of Europe doesn't shy away from hosting several-days-long Pride celebrations that cater to any spectrum of the rainbow you may identify with. The first country to legalize gay marriage has come a long way in 26 years, thanks to its inclusive laws combined with the typically Dutch "anything-goes" attitude. This year, Pride Amsterdam will take place over nine days, from July 30 to August 7, 2022.
From the famous Canal Pride, which sees floats that, well, literally float, to Pride Walk, Pride Park, and Pride Beach – the festivities will see you having Pride whiplash by the end of the day. There are over 300 events planned, and this year's theme is "My gender, my pride." It invites you to cast away heteronormative ideas of gender and deconstruct societal notions of male, female, and all that these categories entail.
If you're looking for a multi-city Pride experience, check out Utrecht Pride, which takes place on June 4, 2022. Located just a 20-minute drive from Amsterdam, the café-lined canals of Utrecht see throngs of colorful crowds during Utrecht Canal Pride. The street parties here are endless and seemingly stream from bars to private terraces and public parks without any clear boundaries. The city puts on concerts that run late into the night, and when you want to take the trip back to Amsterdam, your cozy room at Eden hotel Amsterdam is just a short car ride away.
Paris, France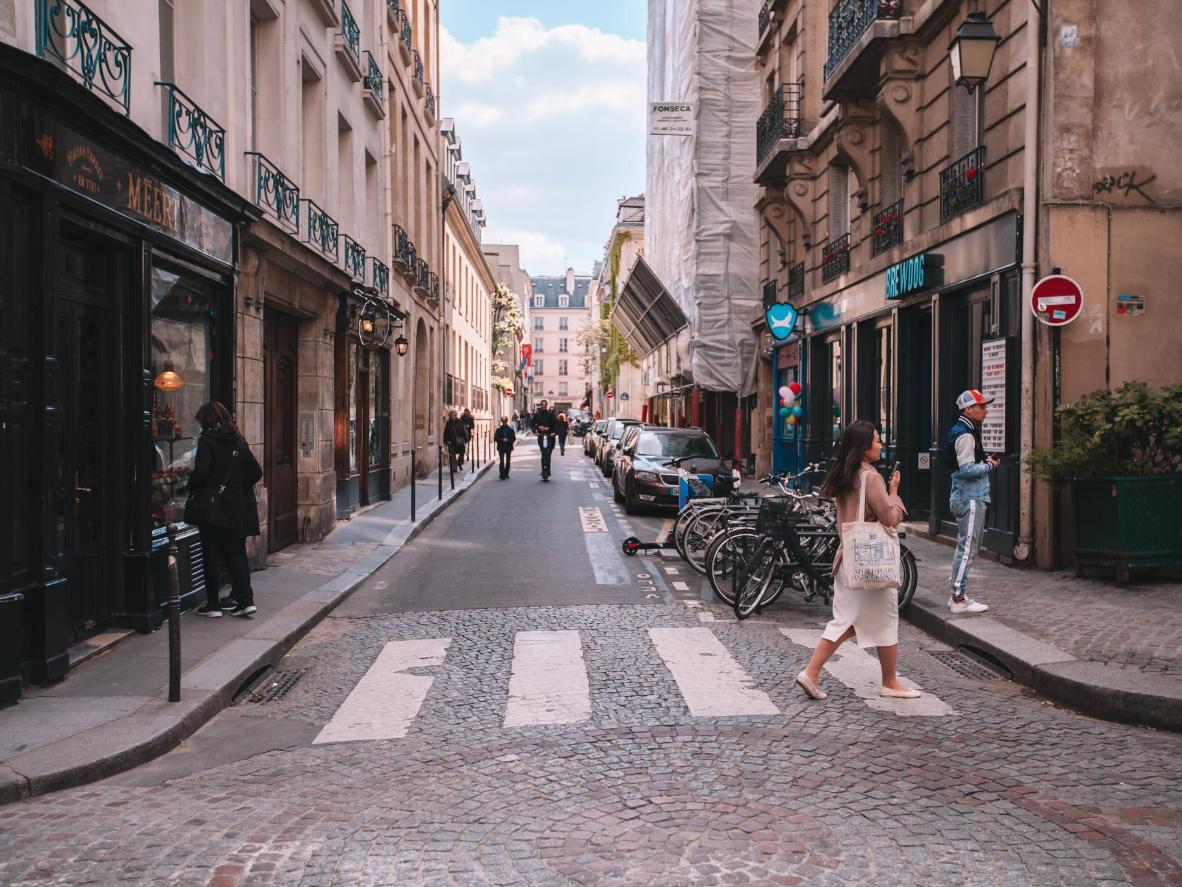 Paris Pride is always a good idea, thanks to many events geared toward the LGBTQ+ community.
Paris is the perfect place to celebrate the freedom to love whomever you want, all against the romantic backdrop of the Eiffel Tower. The Marche des Fiertés LGBT (or Paris Pride) will be held on June 25 this year, and the festivities will track a circuit covering Paris' most famous neighborhoods. This completely volunteer-led celebration is a visual spectacle based on actively rejecting discrimination and hate.
Paris Pride dates back more than 50 years – catching the tail end of the city's Bohemian era, back when it was a haven for Libertines. Today, almost 700,000 people parade down the streets each year, many flaunting show-stopping attires that would put even Louis XIV to shame.
You can expect festivals, outdoor screenings, music, and workshops. At dusk, the party culminates in Paris' gay district, Le Marais. Bars and cafés will host themed parties to keep you moving all night long. Head back to the luxury of Maison Bréguet to kick off your dancing shoes and settle in for a night in the City of Love.
Get yourself in the party mood for Pride with this playlist of iconic anthems, featuring everything from Madonna to MIKA.