A Michelin star is the trophy for fine dining restaurants. Just one star is an achievement, but restaurants that receive three are considered to have reached the highest ranks of dining. With such celebrity status today, it's easy to forget the award's origin as the Michelin Guides – a collection of free road atlases created by the French tire brand Michelin in 1900. Each country-specific atlas directed motorists to top-rated mechanics, hotels, and gas stations through a star ranking system, then expanded to include restaurants after World War I.
Today, restaurant chefs compete for these coveted stars as foodies travel the world to taste top-rated menus. Sometimes you don't even need to leave your hotel to treat your taste buds to a Michelin dining experience. Many of these restaurants are located right inside Europe's most lavish hotels, so you can dine and sleep in luxury. Here are some of the best Michelin-starred hotel restaurants in the world.
Le Brittany & Spa – Roscoff, France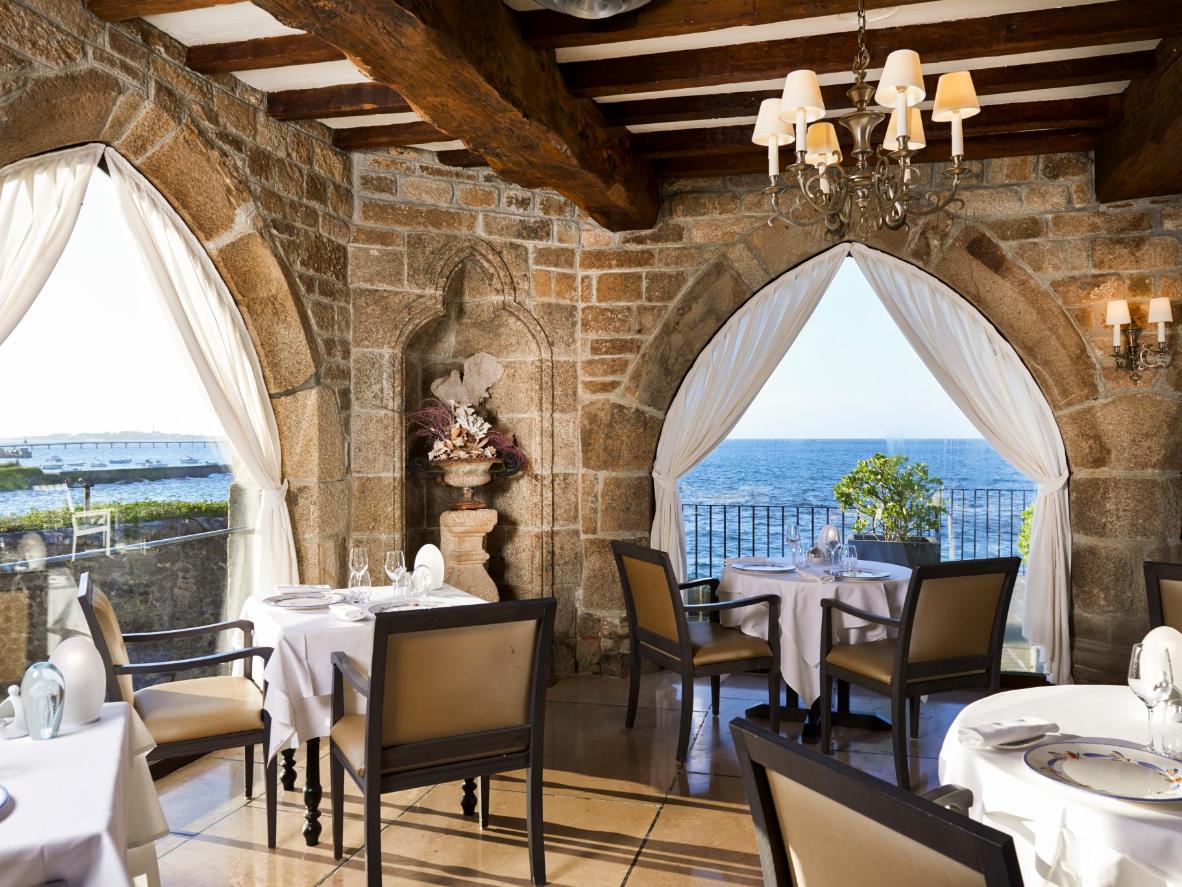 Fine dining with a view at Le Brittany & Spa
Perched on a peninsula where the Celtic Sea meets the Bay of Biscay, Le Yachtman in Relais & Châteaux Le Brittany & Spa is a feast for the senses. This Michelin one-star restaurant is housed inside a striking manor home that overlooks the sea. Naturally, seafood is the specialty here. The restaurant serves up a delectable menu featuring mackerel with beetroot sauce and local artichokes that celebrate Brittany's culinary heritage. A stay at Le Brittany will pamper you from head to toe. Thanks to the hotel's spa facilities, you can immerse yourself in fine dining and living.
Park Hotel Vitznau – Vitznau, Switzerland
A culinary feast with a jaw-dropping view at Park Hotel Vitznau
Indulge yourself at Park Hotel Vitznau and its on-site Restaurant Focus, and take a culinary journey set against the backdrop of Switzerland's mountains. This Swiss getaway is located right on Lake Lucerne and promises fantastic views with lakeside dining. Rated two Michelin stars, the restaurant features dishes like fresh salmon with mustard pearls and beef saddle with artichoke. It also has six wine cellars, so you can expect a perfect pairing with each course.
The Yeatman – Vila Nova de Gaia, Portugal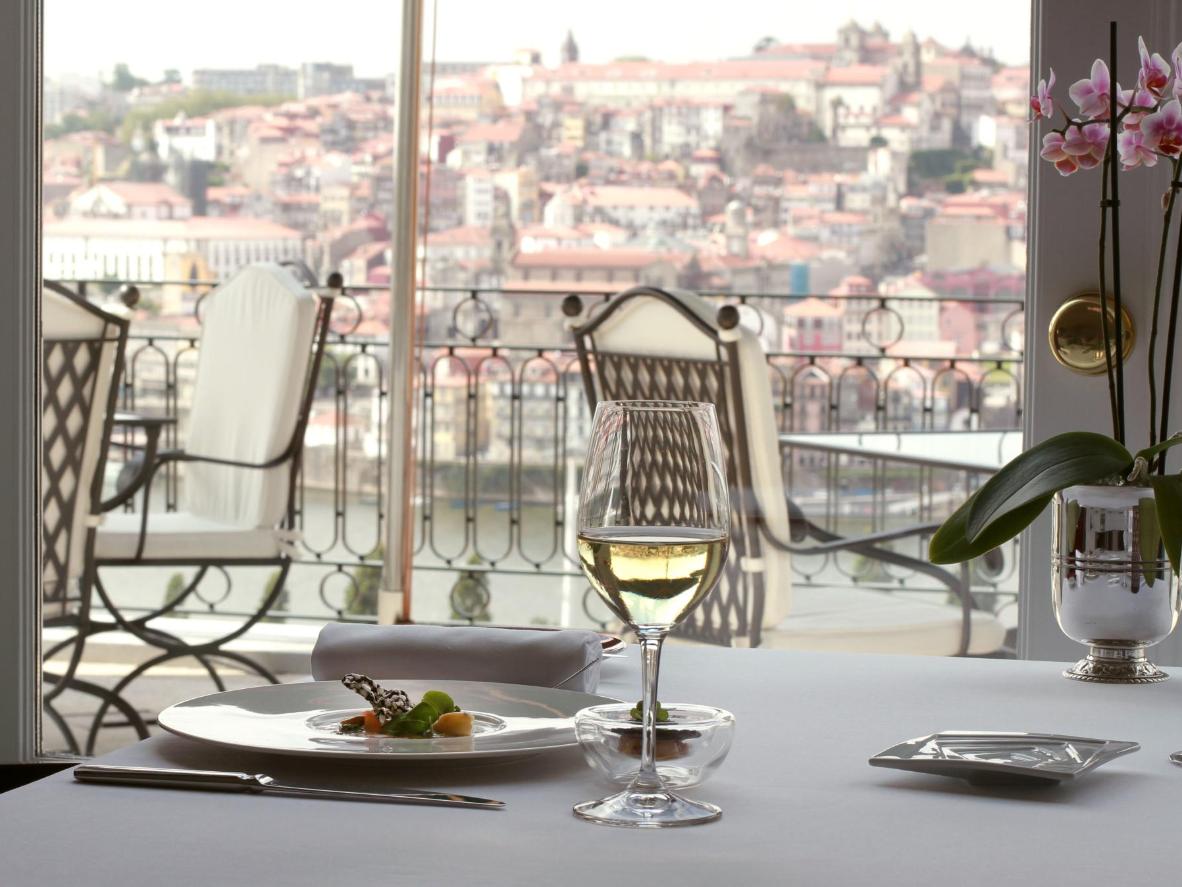 The Yeatman is known for its specialty wines
Awarded two Michelin stars, The Yeatman Gastronomic Restaurant is located inside The Yeatman hotel and is known for its gourmet take on classic Portuguese cuisine. Here you can sample fresh seafood paired with specialty wines from all over the country. For just 35 euros, you can join the Yeatman's port wine tasting every Thursday and learn more about Portugal's famous drink.
Dining aside, many people claim they visit just for the views. The Yeatman's terrace looks out over the Douro River and Porto's colorful rooftops.
Trianon Palace Versailles, A Waldorf Astoria Hotel – Versailles, France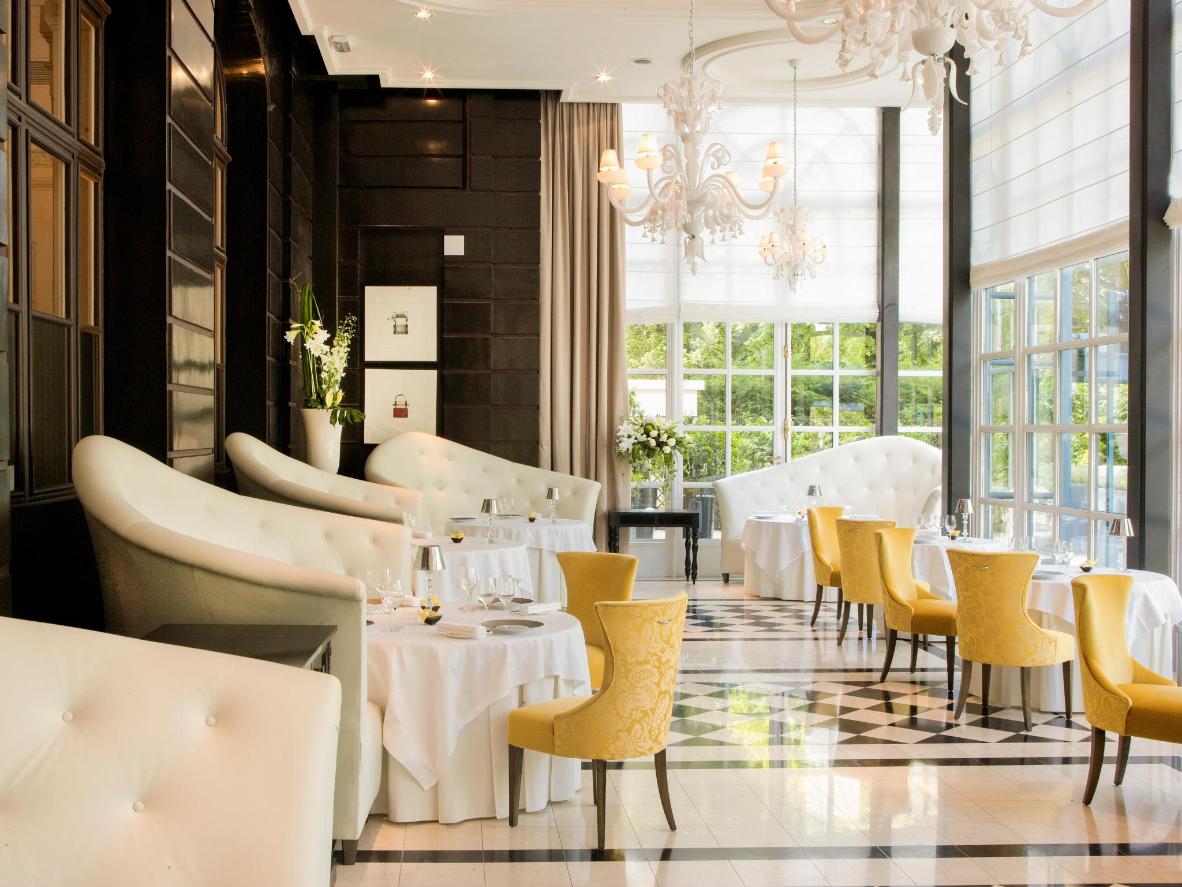 Eat like a king at Trianon Palace Versailles, A Waldorf Astoria Hotel
Next door to the Palace of Versailles is Waldorf Astoria Versailles – Trianon Palace, where you'll wine, dine, and slumber like a king. Add some star status to your stay by dining at Gordon Ramsay Au Trianon, which artfully blends baroque cuisine with modern flavors to create a unique French menu. Enjoy your edible works of art with an impeccable wine menu and service to match.
SingleThread Farm Restaurant & Inn – Healdsburg, USA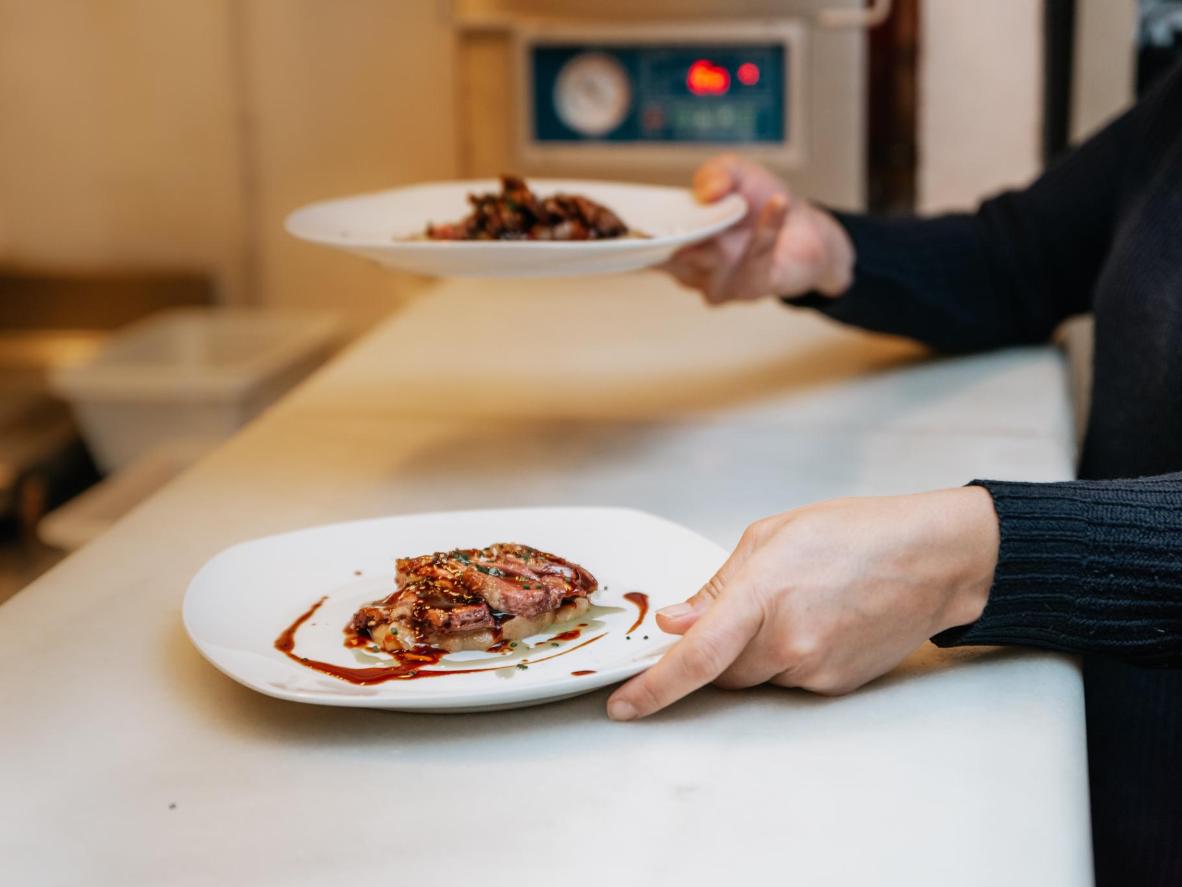 Sample authentic Japanese cuisine at SingleThread Farm Restaurant & Inn
SingleThread Farm is a three-star jewel in Healdsburg where guests can enjoy a calm atmosphere paired with authentic Japanese cuisine. Trained in Japan, Chef Kyle Connaughton practices the philosophy of "omotenashi" – the anticipation of a guest's every need.
The menu is crafted based on the area's seasons. Spring may feature smoked Ōra king salmon topped with arctic char roe and myoga ginger, while winter is all about pumpkin tartare served with Dungeness crab topped with miso-makrut lime foam. Don't skip dessert here – the buttermilk-thyme sherbet gets rave reviews. After a restful night at the inn, guests can wake up to an equally scrumptious breakfast.
Hotel Adlon Kempinski Berlin – Berlin, Germany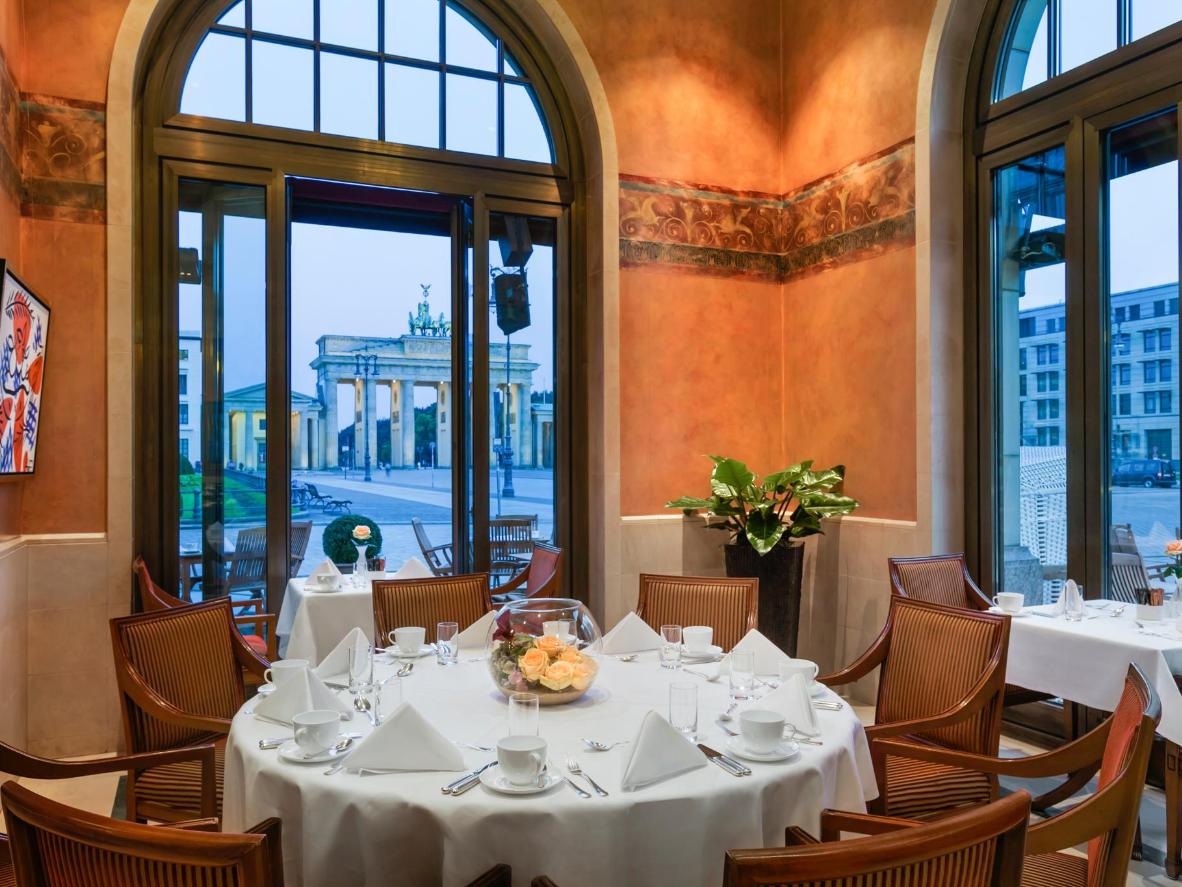 Sample European haute cuisine at Hotel Adlon Kempinski Berlin
This legendary hotel is as grand as they come, and Lorenz Adlon Esszimmer is the cherry on top. This two-Michelin-starred restaurant promises to reveal the flavors of the world to your palate, as Chef de Cuisine Hendrik Otto and world-class Maître d' Oliver Kraft serve modern interpretations of European haute cuisine. Dine while overlooking the historical Brandenburg Gate before diving into Hotel Adlon Kempinski Berlin's neoclassical swimming pool.
Four Seasons Hotel George V Paris – Paris, France
Take your pick from three Michelin-starred restaurants in the Four Seasons
The Four Seasons Hotel George V Paris has not one, not two, but three Michelin-starred restaurants within its historic walls. To experience the creme de la creme of hotel dining, get a table at Le Cinq. This is the pinnacle of gourmet, complete with a golden dining room and classic haute cuisine, all of which have garnered it a coveted three stars. The additional two stars come from Le George, which serves Mediterranean-style plates to share, and the contemporary L'Orangerie, which overlooks the Marble Courtyard. Cap off your fine dining experience by taking in views of Paris from the hotel's opulent rooms and terraces.
Castell Son Claret – Es Capdella, Spain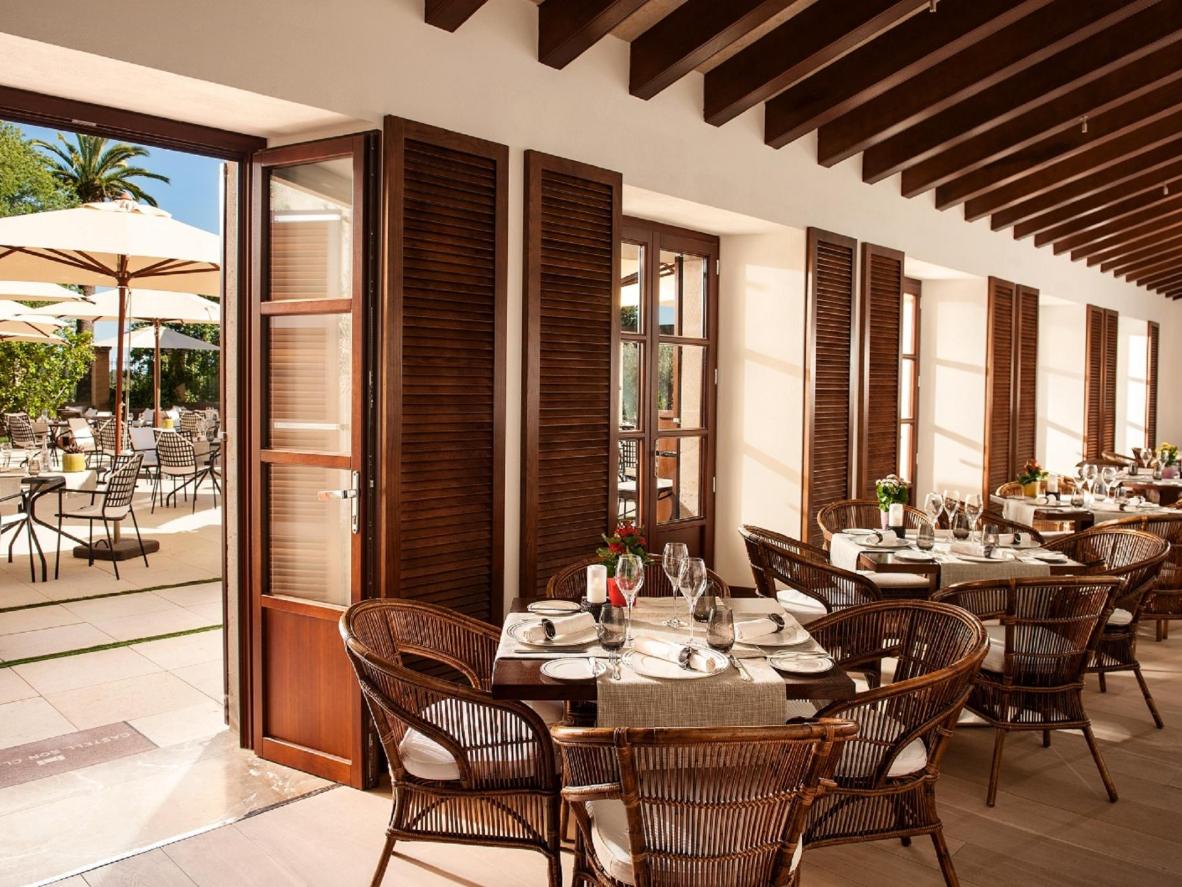 Fernando P. Arellano brings the richness of the Balearic Islands to the plate at Zaranda
Set in a restored castle in the Mallorcan countryside, Castell Son Claret wows guests with its mountain-facing pool and lush gardens. Then there's Zaranda, the on-site restaurant known for innovative, mouth-watering Mediterranean cuisine. Each dish tells a story and highlights one special ingredient, be it tender lamb or goat milk burrata. Award-winning chef Fernando P. Arellano brings the gastronomic richness of the Balearic Islands to life with each bite. His bold experimentation of flavors has earned Zaranda two Michelin stars, as well as countless satisfied guests.
Goodwood Park Hotel – Singapore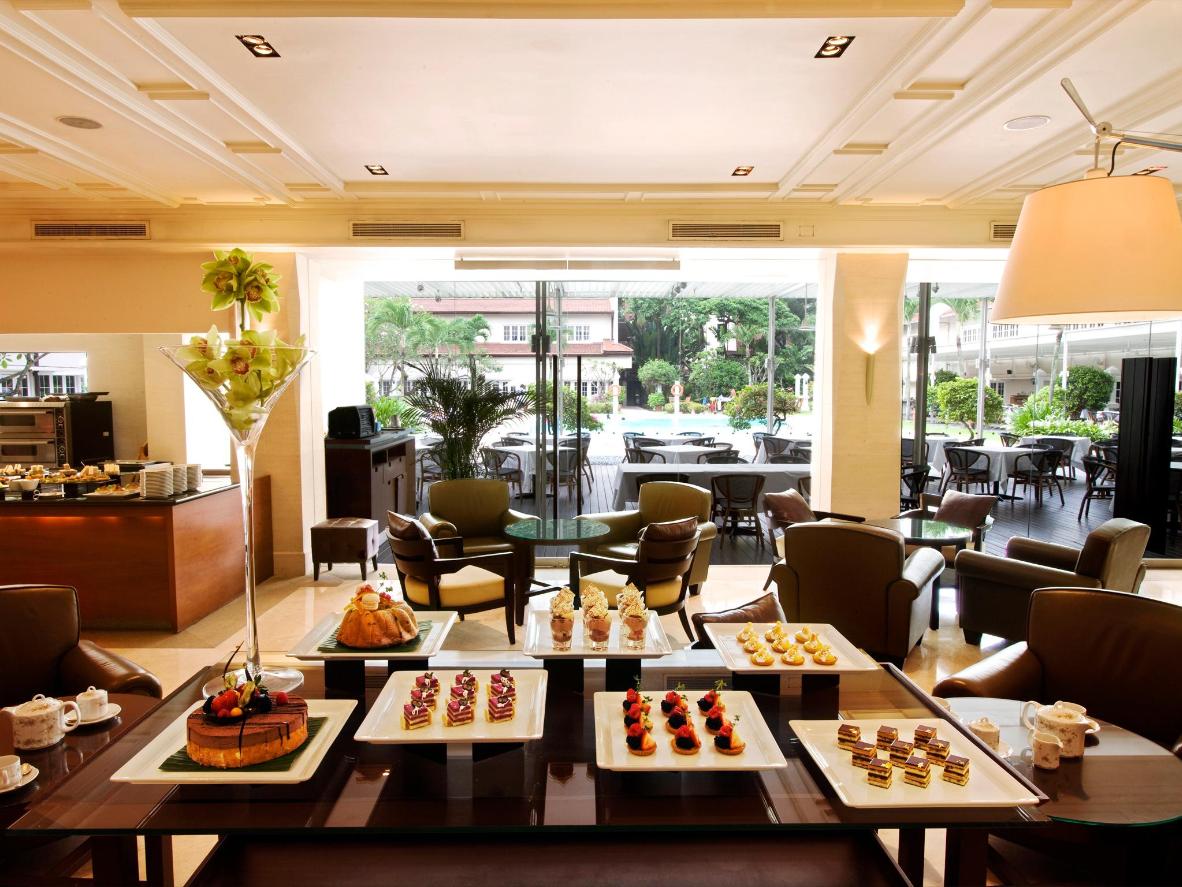 Score yourself a table at Alma by Juan Amador
Alma by Juan Amador, located in Goodwood Park Hotel, brings modern Spanish dishes with Asian influences to life, putting dishes like crispy tofu, Iberian pork, Hokkaido scallops, and lobster capellini side by side on the menu. Rated one Michelin star and housed inside a historic, post-colonial hotel, this is one of Singapore's hottest tables. Wash it down with a selection of fine wines, whiskey, or cognac, then walk off your meal in the nearby woodlands.
Hotel Okura Amsterdam – Amsterdam, Netherlands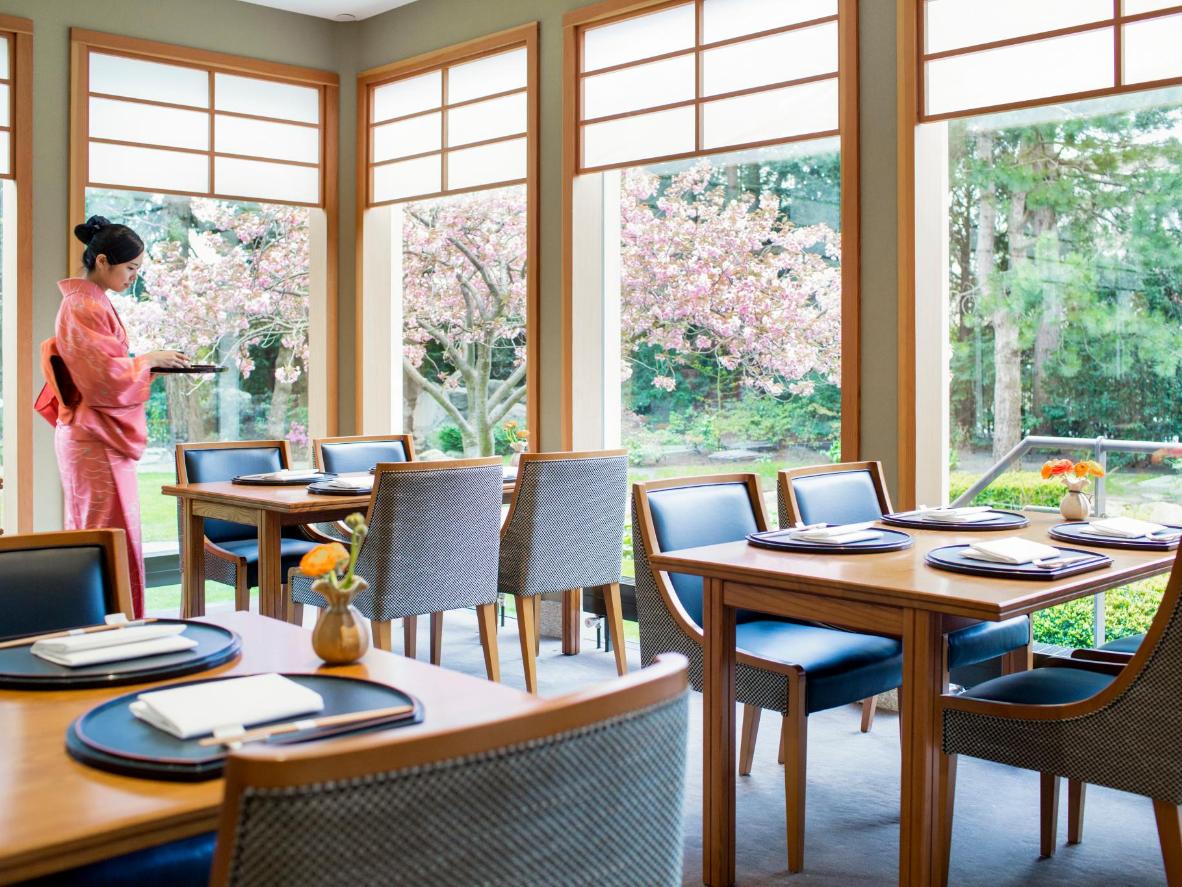 The one-star Yamazato restaurant at Hotel Okura Amsterdam will not disappoint
Hotel Okura boasts four award-winning restaurants, two of which have Michelin accolades. Ciel Bleu takes the lead with two stars, while Yamazato Restaurant has one. The first is perched on the 23rd floor of the hotel, overlooking Amsterdam's neo-Renaissance rooftops and winding waterways. Helmed by chefs Onno Kokmeijer and Arjan Speelman, the restaurant presents a uniquely Japanese-French dining experience, with Japanese Wagyu and rare caviar on the menu.
At one-star Yamazota, which serves Japanese kaiseki-ryōri, you can enjoy artfully prepared cuisine that blends minimalism with maximum flavor. With your belly full, sink into Hotel Okura Amsterdam's plush beds or work off the calories in the state-of-the-art fitness center.
Cottage In The Wood, Cumbria, UK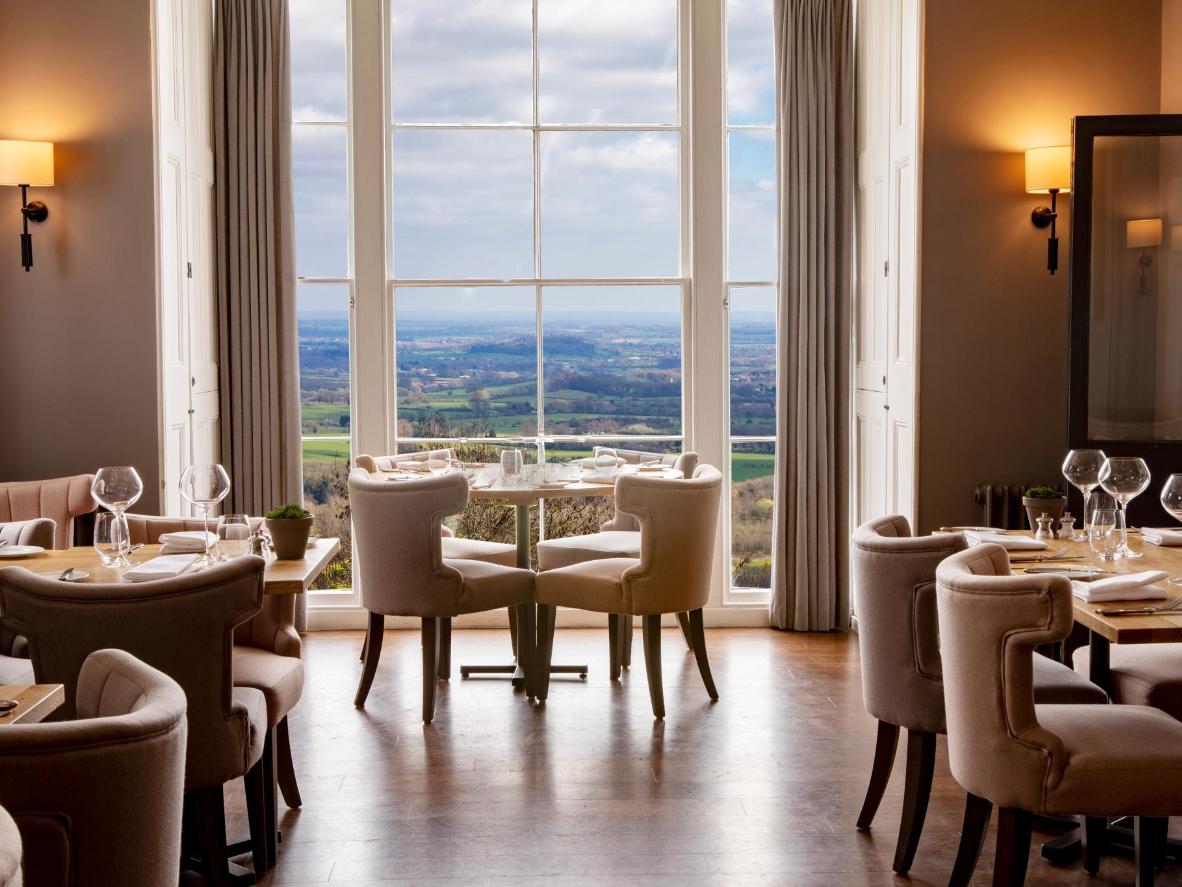 Cottage In The Wood is one of Cumbria's best-kept secrets
Located on a narrow road past the cozy town of Braithwaite, England, Cottage In The Wood is one of Cumbria's best-kept secrets. Cozy during the winter and serene during the summer, this year-round escape will impress even the pickiest of eaters. Chef Ben Wilkinson leads the one-Michelin-starred kitchen in preparing quintessentially British countryside cuisine using locally sourced ingredients. Elderberry, monkfish, and venison feature prominently here, and visitors can dine in the sunlit conservatory that overlooks the Whinlatter Forest and Pass. Explore the forested surroundings after your meal before retiring to the hotel's contemporary bedrooms for a peaceful night's sleep.