Research shows that almost a quarter of a billion people visit the world's top 100 museums and galleries every year. Tourists account for a large proportion of those visitors, and for good reason – these cultural hubs paint a picture of a city's zeitgeist, community and heritage. They're a window into our past and offer insight into the city we're in.
Most of us are aware that when in Paris, one must visit the Louvre, and when in Florence, you can't miss the Uffizi. But these days, there's a museum or gallery to suit every flavour of culture you're into. From cutting-edge wine museums where you can enjoy a tasty tipple to modern art galleries where the weird meets the wonderful, here are some of the most captivating and diverse museums and galleries around the world.
Museo Nacional Centro de Arte Reina Sofía, Madrid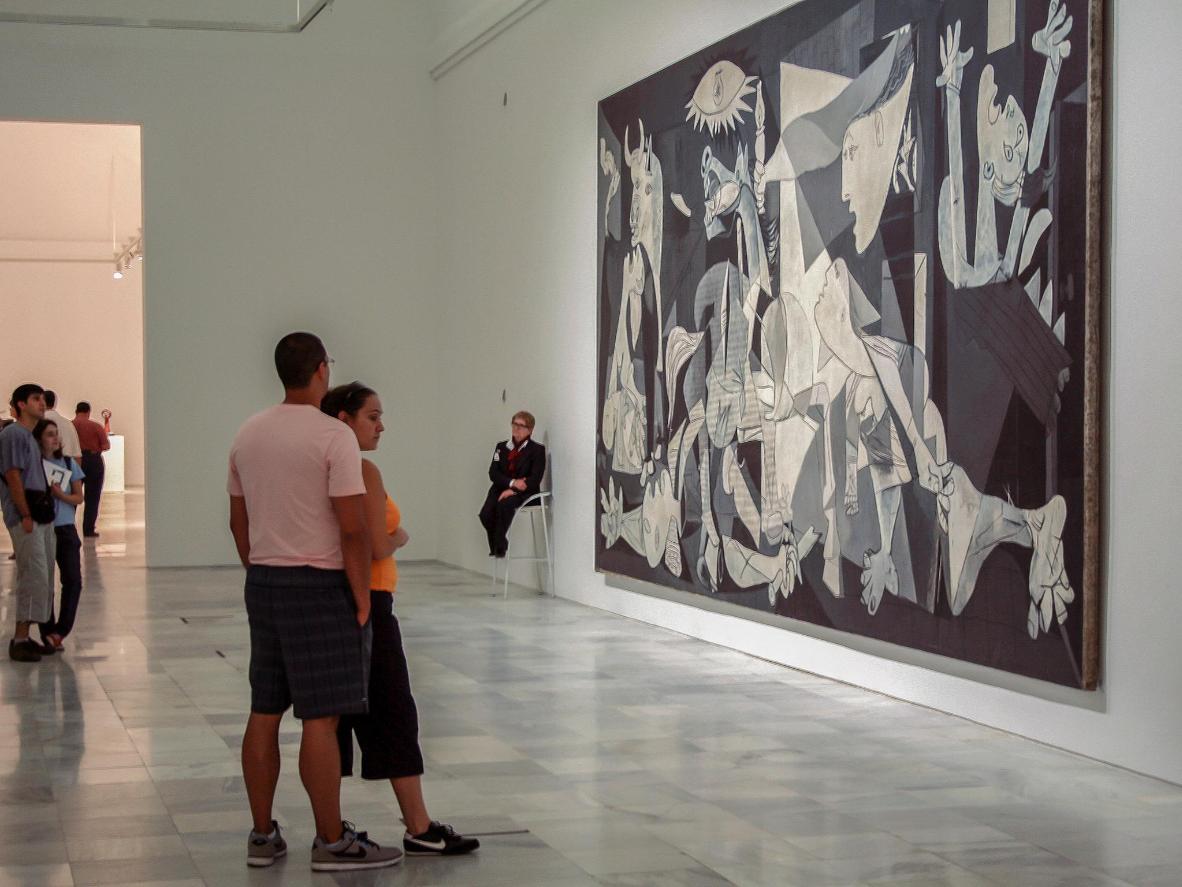 The Reina Sofía is home to Picasso's Guernica
Completing Madrid's famous Golden Triangle of Art – together with the Museo Del Prado and Thyssen-Bornemisza Museum – is the Museo Nacional Centro de Arte Reina Sofía. This modern art museum is housed in a former hospital and plays host to a sublime collection from 20th-century Spanish artists, such as
Pablo Picasso and Joan Miró.
Undoubtedly, the Reina Sofía's crowning glory is Picasso's Guernica, which depicts the bombing of the Basque village of Guernica by Hitler's German air forces. This monumental black-and-white canvas is one of the most powerful anti-war paintings in history.
The rest of the museum's collection is just as awe-inspiring. Explore rooms housing famous pieces by Surrealist master Salvador Dalí that will challenge your imagination – and come face to face with the magnum opuses of the Avant-gardes. Spend the night at the lavish Hotel Paseo del Arte, whose café overlooks the Reina Sofía.
The National Gallery, London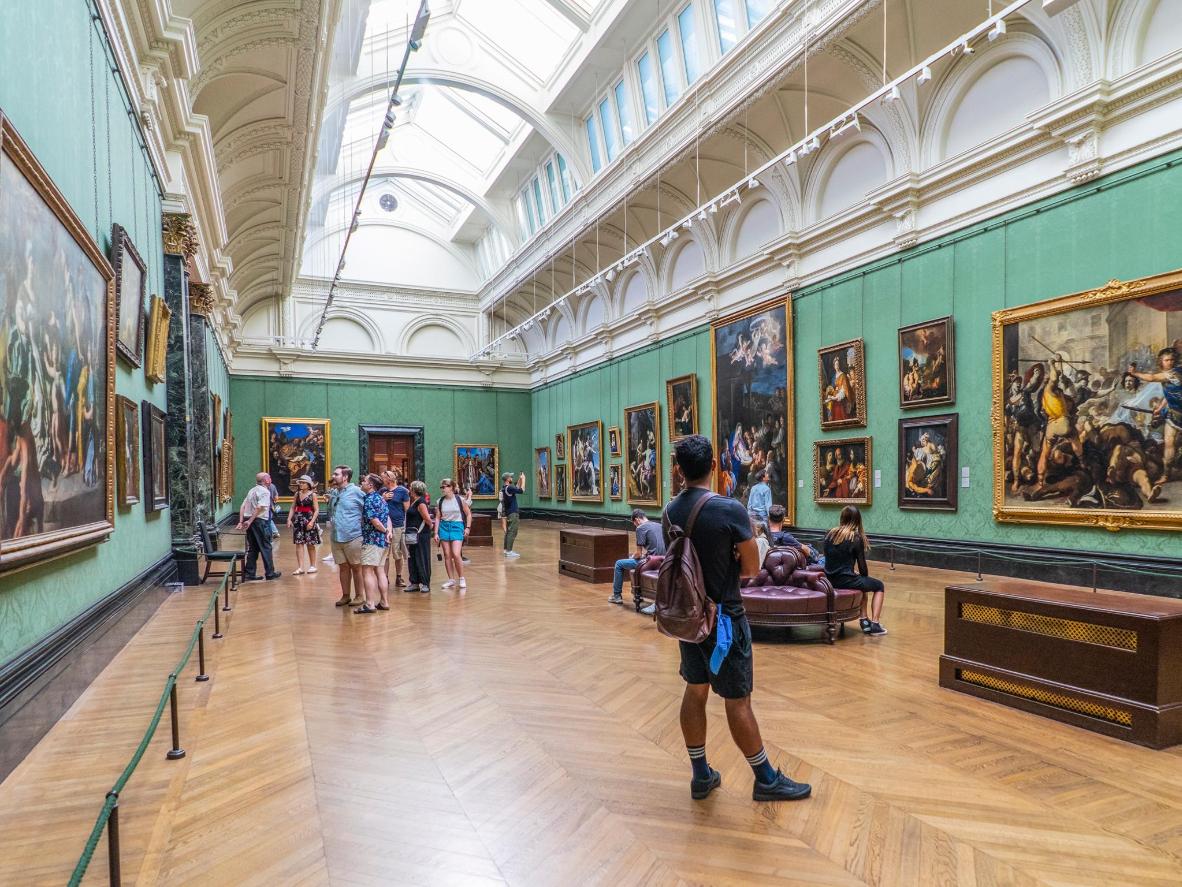 With over 2,300 works of art, the National Gallery is heaven for art lovers
Spend hours getting lost in the National Gallery's spectacular collection of art; art-lovers will adore the museum's treasure trove of paintings and sculptures, which spans over 700 years of human history.
There are over 2,300 works to take in, including Van Eyck's Arnolfini Portrait, Turner's The Fighting Temeraire and Vermeer's Lady Standing at a Virginal. It's also one of the few places in the world where you can see Van Gogh's Sunflowers, painted during his fraught final years in Arles, in the south of France.
From the Impressionists to Contemporary greats, a huge array of work from different artistic eras is housed here. And room after room will prove to be a feast for the eyes. But for anyone who struggles to differentiate their Manets from their Monets, thankfully the National Gallery runs daily guided tours of the museum's highlights. London is on your doorstep, thanks to the gallery's prime location in Trafalgar Square. Stay at The Londoner, which boasts an indoor pool and modern rooms.
La Cité du Vin, Bordeaux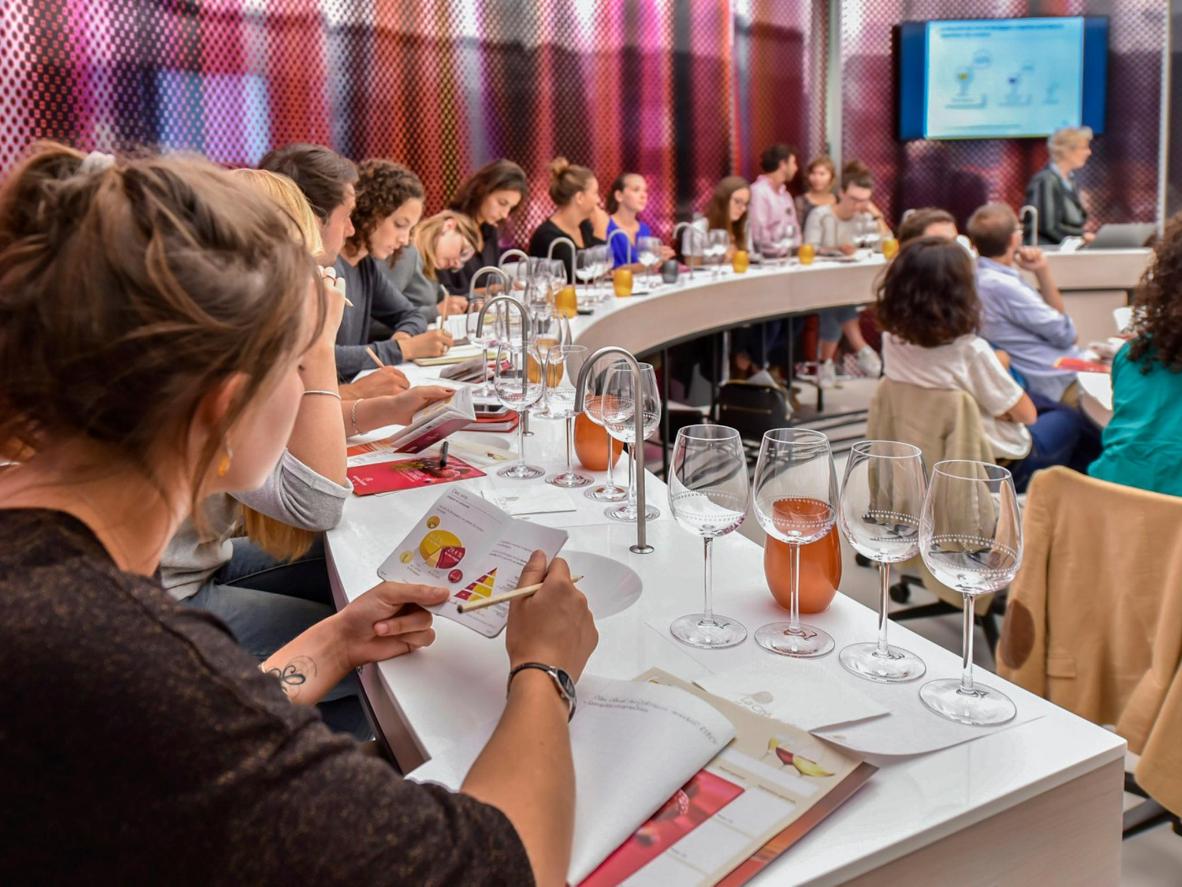 Refine your taste in French culture by exploring the state-of-the-art La Cité du Vin
Bordeaux's decanter-shaped wine museum is a work of art in and of itself – which may lead you to have grape expectations for what you'll find inside. This eight-floor monument to wine lets you uncover our fascination with the drink and discover how it was born out of necessity thousands of years ago, when there weren't many reliable sources of drinking water available. Marvel at how rapidly the wine-making tradition spread from the highlands of the Caucasus across the Mediterranean to Western Europe and beyond.
If that doesn't get the conversation flowing, then surely learning about the 'families of wine' will. These are some of Europe's most celebrated winemaking families, who made their fortune in the craft and earned themselves a place in history worth toasting to.
Once you've got a strong base of knowledge, you can apply it in one of the museum's tasting rooms or at the wine shop that carries more than 800 wines. Don't forget to enjoy 360-degree views of the city and the river Garonne from the top floor of the museum. From this vantage point, you might even be able to catch a glimpse of the dreamy vineyard-laced hills of Saint-Émilion, which is easily reachable by car. A guest favourite in Bordeaux is Hotel des Quinconces, a quaint hotel that offers bike hire so you can cycle directly to the museum.
Biomuseo, Panama City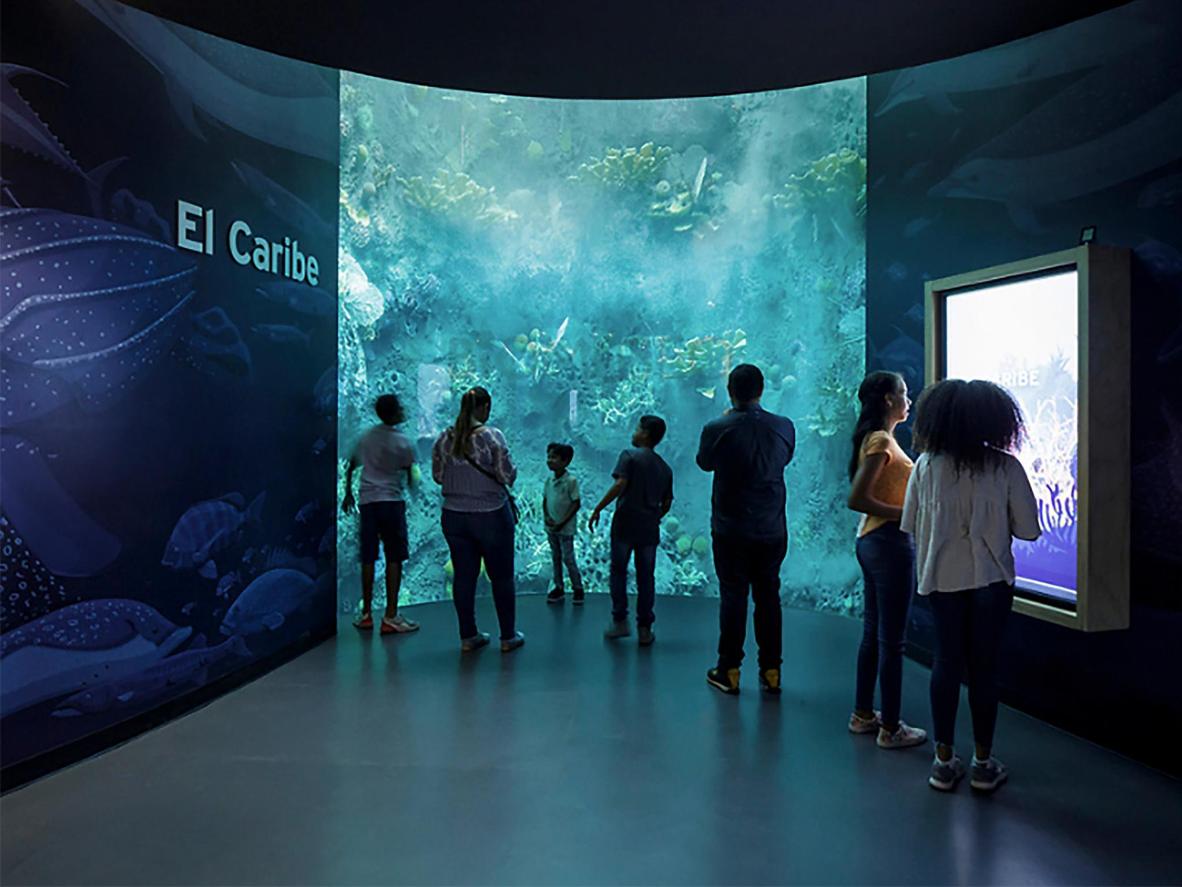 Designed by architect Frank Gehry, Biomuseum frames nature as the artwork
From the outside, Biomuseo may look like a tangled cascade of colours with no form, meaning or function – but rarely has renowned architect Frank Gehry designed anything without intention. Situated on a peninsula of Panama City that was once occupied by a United States military base, this 4,000-square-metre museum tells the story of the country's rich and relatively young ecological and geological history.
Rather than rooms with artworks, visitors will find themselves immersed in living gardens that bleed into airy outside spaces. Discover the importance of biodiversity and the complexity of Earth's myriad ecosystems across eight gardens, ranging from the Garden of Survival to the Garden of Evolution. The museum frames nature as a work of art worth cherishing, and science enthusiasts will feel right at home here.
As we're faced with making more sustainable choices, museums like Biomuseo play an increasingly important role in educating us about the natural world. Stay at Bristol Panama, a Registry Collection Hotel, a sustainable property located just 10 minutes from Panama International Airport.
Museo Nazionale del Cinema, Turin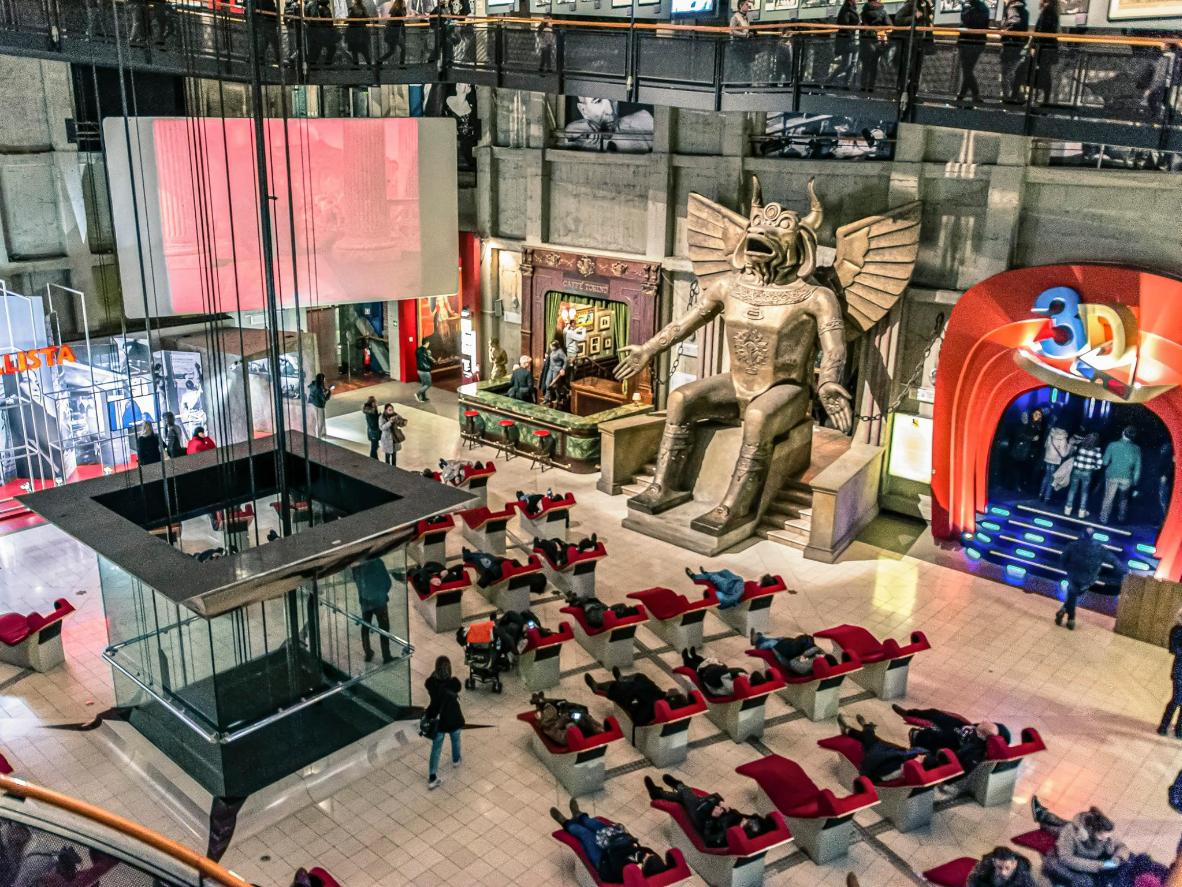 It's paradise for cinema lovers at Museo Nazionale del Cinema
Painting, sculpture and other art disciplines can be an acquired taste – but one of the art forms with the most universal appeal has to be cinema. Towering over the ancient Italian city of Turin is the lavish Mole Antonelliana building, which was once a synagogue. These days, it's home to the Museo Nazionale del Cinema, a foundation devoted to the study, research and documentation of cinema, photography and images.
Spanning 3,200 square metres and five floors, the museum is an ode to cinema and houses all sorts of curious objects, from zoetrope film devices to cinema memorabilia. Their collection includes original props and costumes from The Empire Strikes Back, Jaws and Aliens as well as Marilyn Monroe's personal jewellery.
The museum hosts several film festivals each year – and naturally, there's an on-site cinema that evokes the nostalgia of Hollywood's Golden Age. Live La Dolce Vita at B&B Via Stampatori, a palazzo-style accommodation adorned with blooming wisteria and turn-of-the-century decor.