Pension

Bed and Breakfast Centrostorico
Via Lantieri 26, 24067 Sarnico, Italië – Uitstekende locatie - toon op kaart
Uitstekende locatie - score: 9,4/10! (score gebaseerd op 130 beoordelingen)
Beoordeeld door gasten na hun verblijf bij Bed and Breakfast Centrostorico.
Jouw host: Umberto Martinenghi_titolare
Beoordelingsscore host
9,2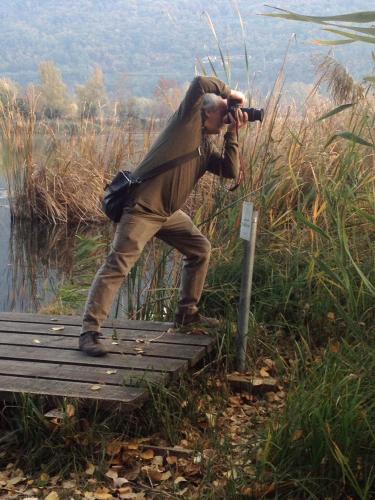 Umberto Martinenghi_titolare
Old family house renovated and made available to visitors gentlemen, in the historical center, with common parts in the past have seen generations of family succession in time. Here tourists can feel a bit like at home by sharing their own spaces and experiences with the owner and his family.
I love what I do. I deal with corporate management working on the web to improve the welcome to the guests and photography, my other passion and work that I do in contemporary tourist activity. As hobbies I love cycling and traveling to more and new discovery.
the area is very strategic since it is located only 5 km from the A4 Milan-Venice. This allows to reach and visit in a short time famous cities from a tourist point of view as Bergamo, Brescia, Milan. The area that I prefer are the bogs of the Lake, between Sarnico and Iseo as free rein to do photographic passion.
Gesproken talen: Engels, Italiaans
Wat is er in de buurt? *
Franciacorta Outlet Village

16,5 km

conferentiecentrum Ente Fiera Promoberg

20 km
Dichtstbijzijnde luchthavens *
Internationale luchthaven Orio al Serio

20,1 km

Luchthaven Milaan-Linate

57,4 km

Luchthaven Verona (Villafranca)

79,3 km
*
Alle afstanden zijn gemeten in vogelvlucht. De werkelijke reisafstand kan afwijken.
4 redenen om te kiezen voor Bed and Breakfast Centrostorico
Redenen om bij ons te boeken
Beheer je reserveringen online
Er worden 2 talen gesproken
Populairste faciliteiten
Parkeren
Huisdieren toegestaan
Gratis WiFi
Familiekamers
Rookvrije kamers
Huisdieren
Gratis! Huisdieren zijn op verzoek toegestaan. Deze service is gratis.
Eten & Drinken
Ontbijt op de kamer

Erg lekkere koffie!
Internet
Gratis! WiFi is beschikbaar in de gehele accommodatie. Deze service is gratis.
Parkeerplaats
Openbaar parkeren is mogelijk in de buurt van de accommodatie. Reserveren is niet mogelijk. Er zijn extra kosten aan verbonden.

Parkeren op straat
Algemeen
Rokersgedeelte

Airconditioning

Anti-allergene kamer

Verwarming

Familiekamers

Rookvrije kamers
Bedankt voor uw hulp!
Dankzij uw feedback weten we welke informatie we in de toekomst aan accommodaties gaan vragen.
Terug naar de accommodatie
Sorry, er is waarschijnlijk iets misgegaan bij het versturen. Kunt u het opnieuw proberen?
Opnieuw versturen
Huisregels
Bed and Breakfast Centrostorico accepteert speciale verzoeken, voeg ze toe bij de volgende stap!
Annuleren /
vooruitbetalen
Annulerings- en vooruitbetalingsvoorwaarden verschillen per accommodatietype. Vul alsjeblieft de data van je verblijf in en controleer de voorwaarden van je gekozen kamer.
Kinderen en bedden
Kinderen ouder dan 2 jaar zijn welkom.
Voeg het aantal kinderen in je groep en hun leeftijden toe aan je zoekopdracht om de juiste prijzen en informatie over de bezetting te zien.
Deze accommodatie heeft geen capaciteit voor kinderbedjes.
Deze accommodatie heeft geen capaciteit voor extra bedden.
Leeftijdsrestrictie
Geen leeftijdsrestrictie voor het inchecken. (Alleen kinderen van 2 jaar en ouder zijn toegestaan)




PIN Bed and Breakfast Centrostorico behoudt zich het recht voor om tijdelijk een bedrag vast te houden op je creditcard.
---
Huisdieren
Gratis! Huisdieren zijn op verzoek toegestaan. Deze service is gratis.
De kleine lettertjes
De accommodatie heeft geen 24-uursreceptie.
Houd er rekening mee dat deze accommodatie gelegen is in een gebied met beperkt verkeer. U kunt rechtstreeks contact opnemen met Bed and Breakfast Centrostorico voor meer informatie.
Laat Bed and Breakfast Centrostorico van te voren weten wat je verwachte aankomsttijd is. Tijdens het boeken kun je het veld Speciale Verzoeken gebruiken, of je kunt rechtstreeks contact opnemen met de accommodatie met de contactgegevens in de boekingsbevestiging.