The baguette is one of the world's most celebrated breads and one of France's most symbolic foods. But what of its ambiguous origins? And where in the world can you be guaranteed to get an excellent loaf? Continuing our series on global bread culture, we've looked into this legendary bake and the story of a nation that fell in love with it.
A brief history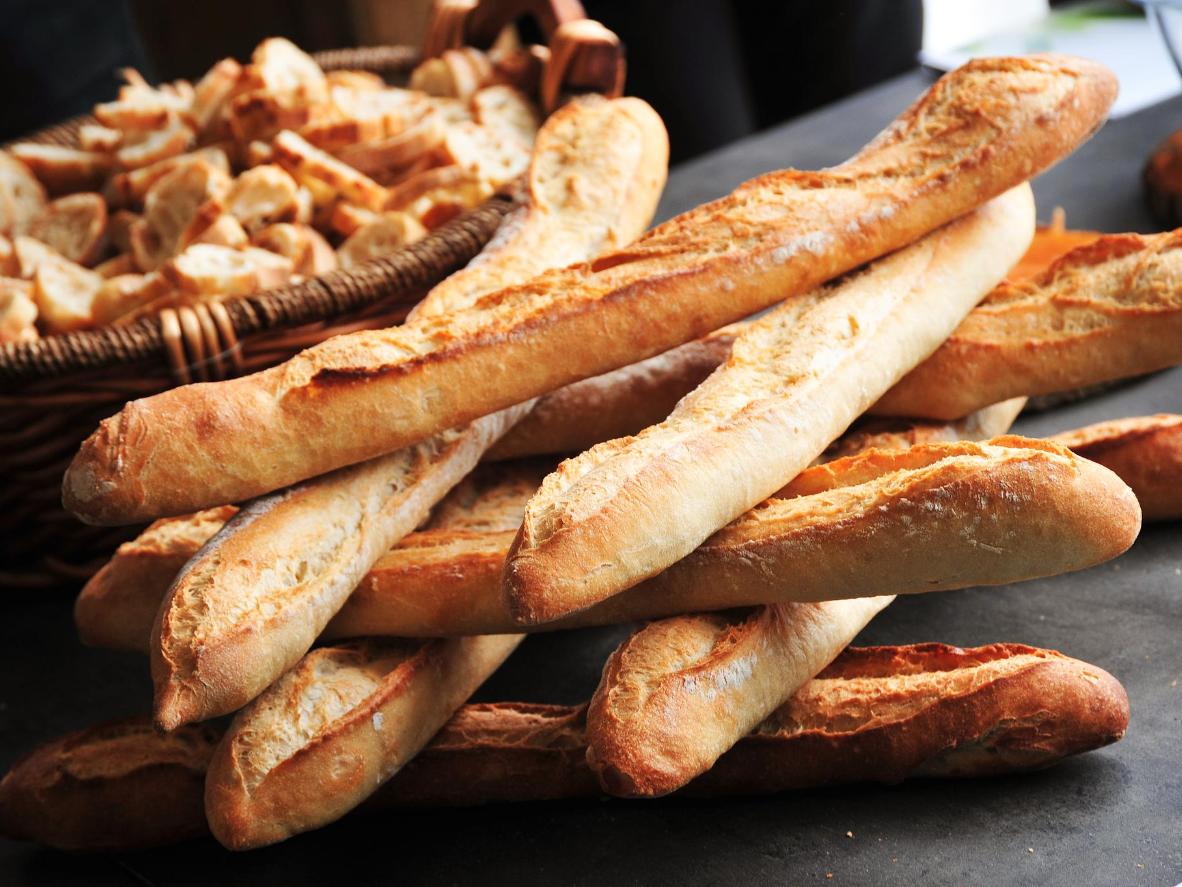 Napoleon Bonaparte allegedly ordered for the bread to be baked in a longer, slender mould
Historical accounts of where the baguette comes from vary. However, it's widely believed that it first appeared after the French Revolution, when a shortage of bread was a core issue leading people to violent uprisings through the streets of Paris. In response, a law decreed that both rich and poor would have access to one type of wheat bread – 'The Bread of Equality'. Other stories contest this; one tale alleges that Napoleon Bonaparte requested bread loaves lose their traditional square shape in favour of a longer, slender mould, so that soldiers could more easily carry their bread into battle. Another story claims the baguette arose because of the Parisian metro, where workers carried knives to cut their breads until the metro's management asked bakers for bread that could be torn by hand, thus removing the need for knives and the potential of violence. There's also a more modern perspective based on a law that was passed in 1920 prohibiting bakers from working between 10pm and 4am – this meant there was simply not enough time for your average loaf to be baked, so a substitute (the baguette) was created. The baguette was first given its name in 1920, and broadly translates to 'wand' or 'baton'.
The bake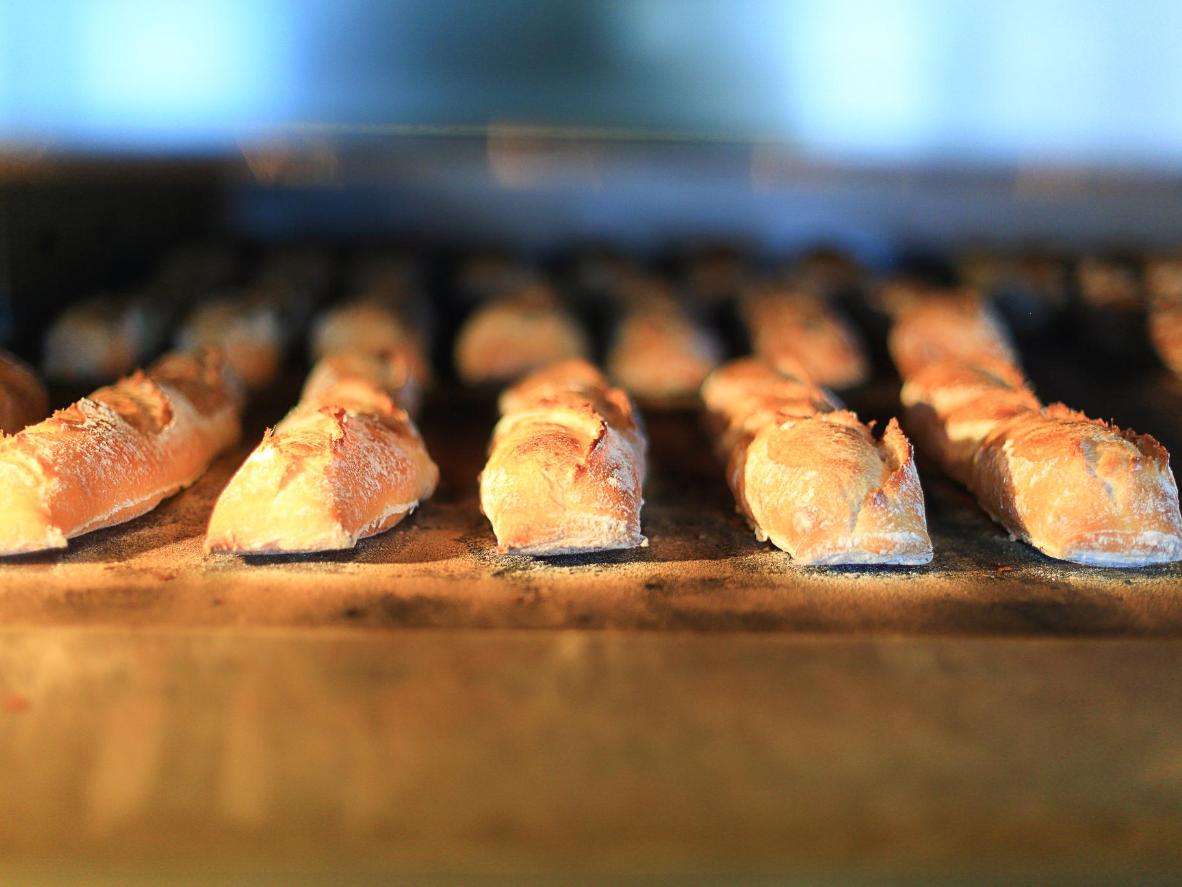 The baguette needs to be made on the premises it's sold to classify as one
There are strict laws around what qualifies as a baguette. It can only include four ingredients: flour, salt, water and yeast. It is traditionally around 24 to 30 inches in length and needs to have been baked on the premises where it's sold. But for all this precision, making a baguette is a surprisingly simple affair; bakers start by whisking together water and yeast, before adding in the flour and letting a dough form. Salt is then added and the dough is kneaded until elastic and smooth. After being left to rest (and double in size), the dough is gently divided, flattened out and rolled into its signature sausage shape. It's then baked until golden brown and dusted with flour. And the key to knowing if it's a good batch? The gentle snap and crackle it should make as you press the crust.
Where to find it: Boulangerie 2M, Paris
This bakery won Paris' esteemed best baguette award
President Emmanuel Macron once claimed the baguette was the envy of the whole world – and the baguettes at Boulangerie 2M certainly might be. Winner of Paris' annual best baguette competition in 2018, this 14th arrondissement bakery is a worthy stop for bread-lovers. Resident baker Mahmoud M'Seddi uses his chemistry degree and father's recipe to concoct crusty batons, delicately charred from the oven and ready to be snapped to reveal their fluffy interior texture. Grab a baguette or a demi (half) and head to the regal Jardin du Luxembourg for a Parisian picnic. And Hotel Observatoire Luxembourg is moments away.
Le Grenier à Pain, Paris
Watch the bakers at work at the bakery's semi-open kitchen
There are 10 varieties of bread at Le Grenier à Pain but one worth making a beeline for is 'la baguette de tradition'. A previous winner of Paris' 'Grand Prix de la Baguette', it's an atmospheric bakery where stacks of baguettes form a moveable feast behind the counter. There's a semi-open kitchen, too, meaning you can watch the master bakers at work. Order 'une baguette' (though really you'll want more) and tear a delightfully crusty hunk off as you wander back to the retro Hôtel des Arts Montmartre.
Madam Khanh, Hoi An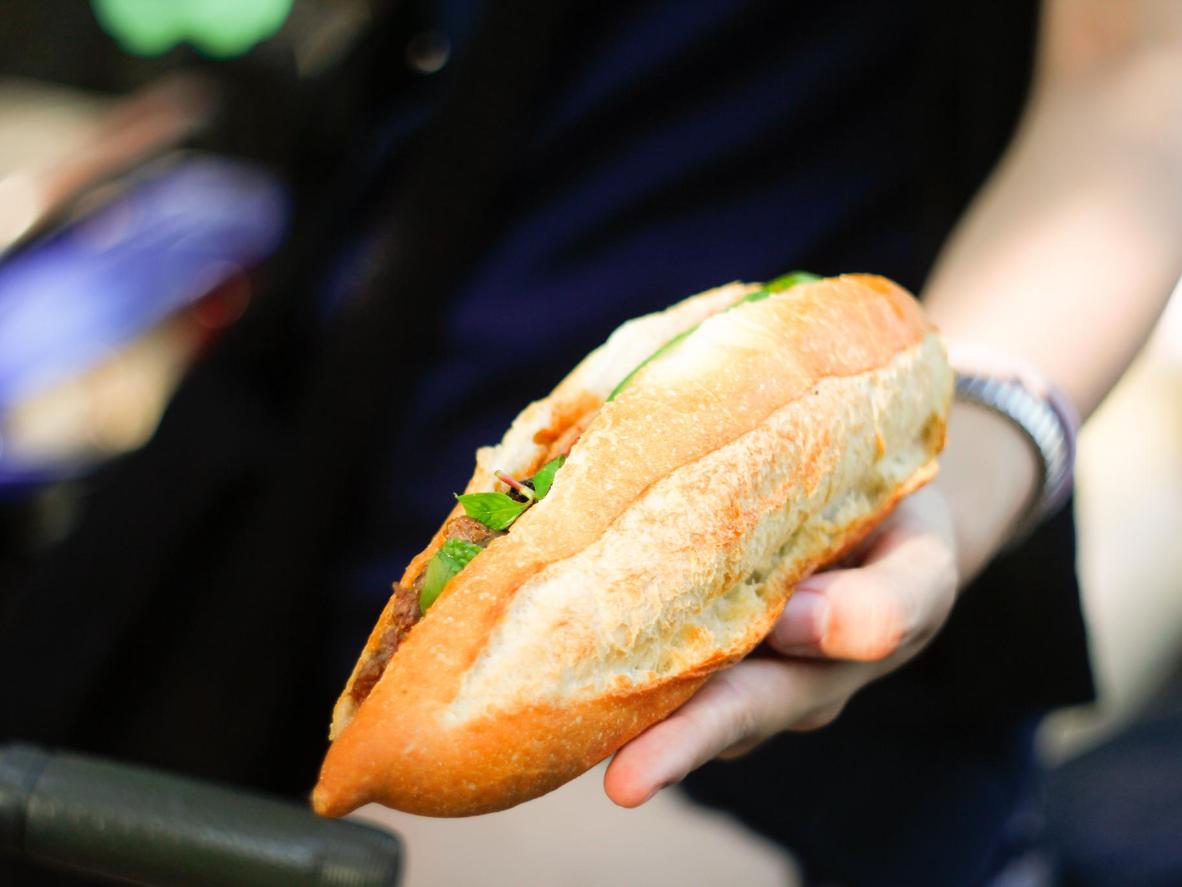 Ask anyone what makes a great bánh mì, and they'll say the crustiness of the baguette
One of the legacies of the French presence in Vietnam is the bánh mì – a sandwich that's a staple of the Vietnamese street food scene. And one of its most important components is the baguette. A little different from its French counterpart, the Vietnamese baguette has rice flour and is often smaller. Head to Madam Khanh's in Hoi An and you'll find toasted baguettes smeared with butter, loaded with paté, pork (or beef), sliced cucumber and carrot, egg, and topped with a range of Vietnamese herbs and searing chilli sauce. Retreat to the boutique Christina's Hoi An.
One reason to try it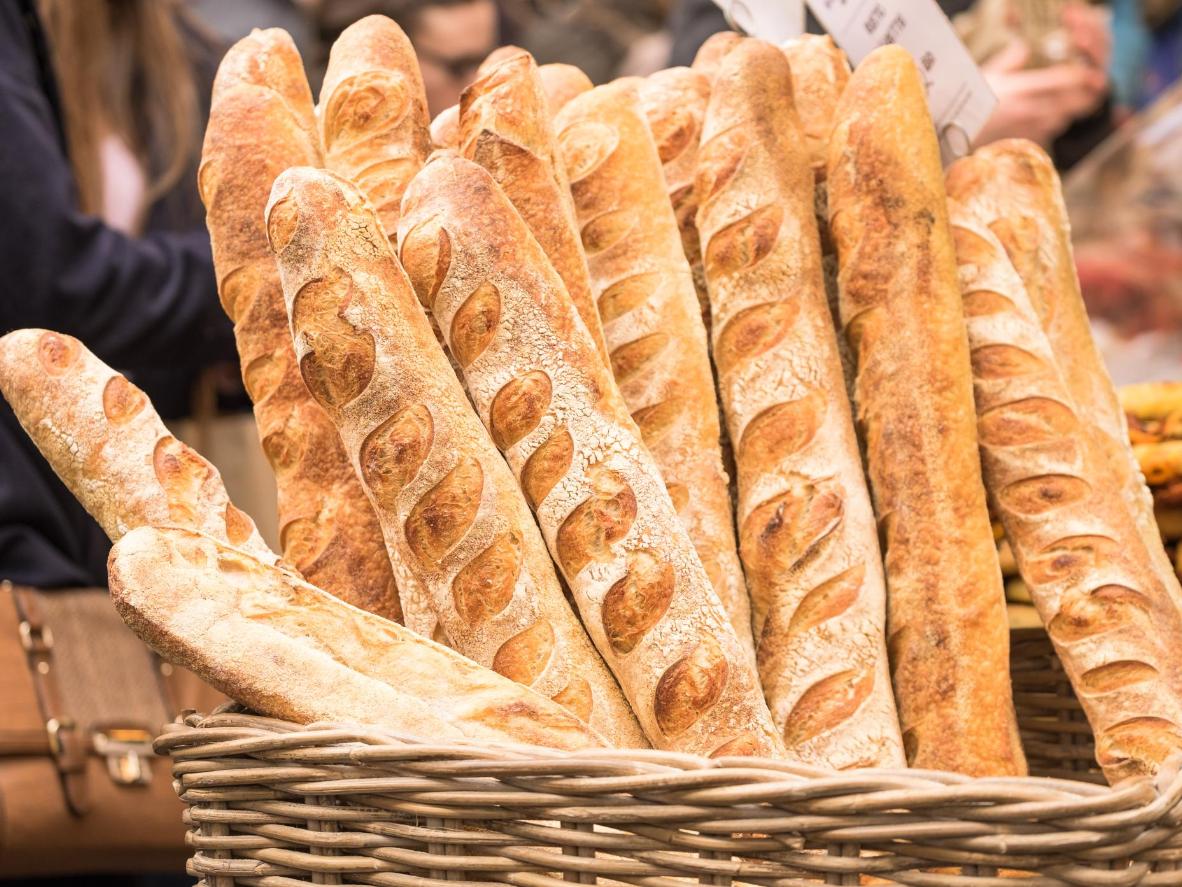 The Algerians and the French eat more baguettes than any other country in the world
During the 1900s, records allege that the French consumed not one, not two, but three baguettes per person daily. Nowadays, they've cut back (half a loaf is the current standard) but that still adds up to over 25 million baguettes eaten in France every day – and that's nothing on the Algerian population who consume close to 50 million baguettes daily. Bon appétit.