The European continent doesn't lack for spellbinding lakes. And within these glinting bodies of water you'll often find islands reachable by boat that serve as gateways to secret citadels and flower-filled universes. Set your compass and raise the sails – we're taking you to some of Europe's most enchanting lake islands.
Mainau Island in Lake Constance, Germany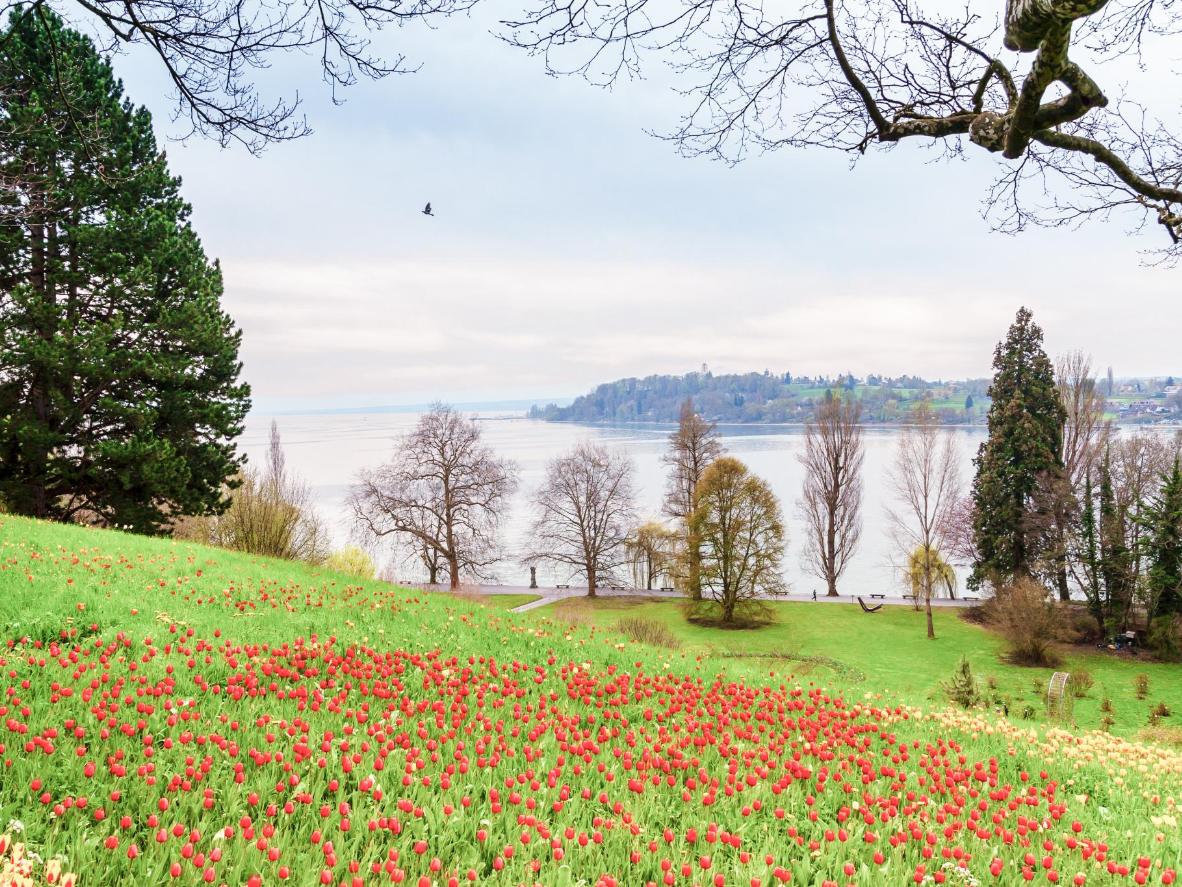 You'll find flowers wherever you wander on Mainau Island
In the middle of Germany's luminous Lake Constance is Mainau Island. Dubbed the island of flowers, it's a patchwork of colour due to a kaleidoscopic selection of plants. The idea to turn the island into a floral showcase was whipped up by Prince Lennart Bernadotte (a Prince of Sweden and landscaper who fondly referred to Mainau as 'the flower ship') and these days, it's home to over 500 species of coniferous and deciduous trees, including one of Germany's oldest dawn redwoods. In the springtime, rows of sunset orange tulips, daffodils and primroses sprout up and fringe the island with pastel colours, while in the autumn, thousands of dahlias flood the island's south-facing garden. Strolling through these gardens is the primary draw for visitors, however, a trip to the resident butterfly house is also a worthy stop. Revel in the island's gentle natural beauty, framed by a towering 18-century castle, before wandering back towards the mainland and the airy Hotel Volapük.
Brissago Islands in Lake Maggiore, Switzerland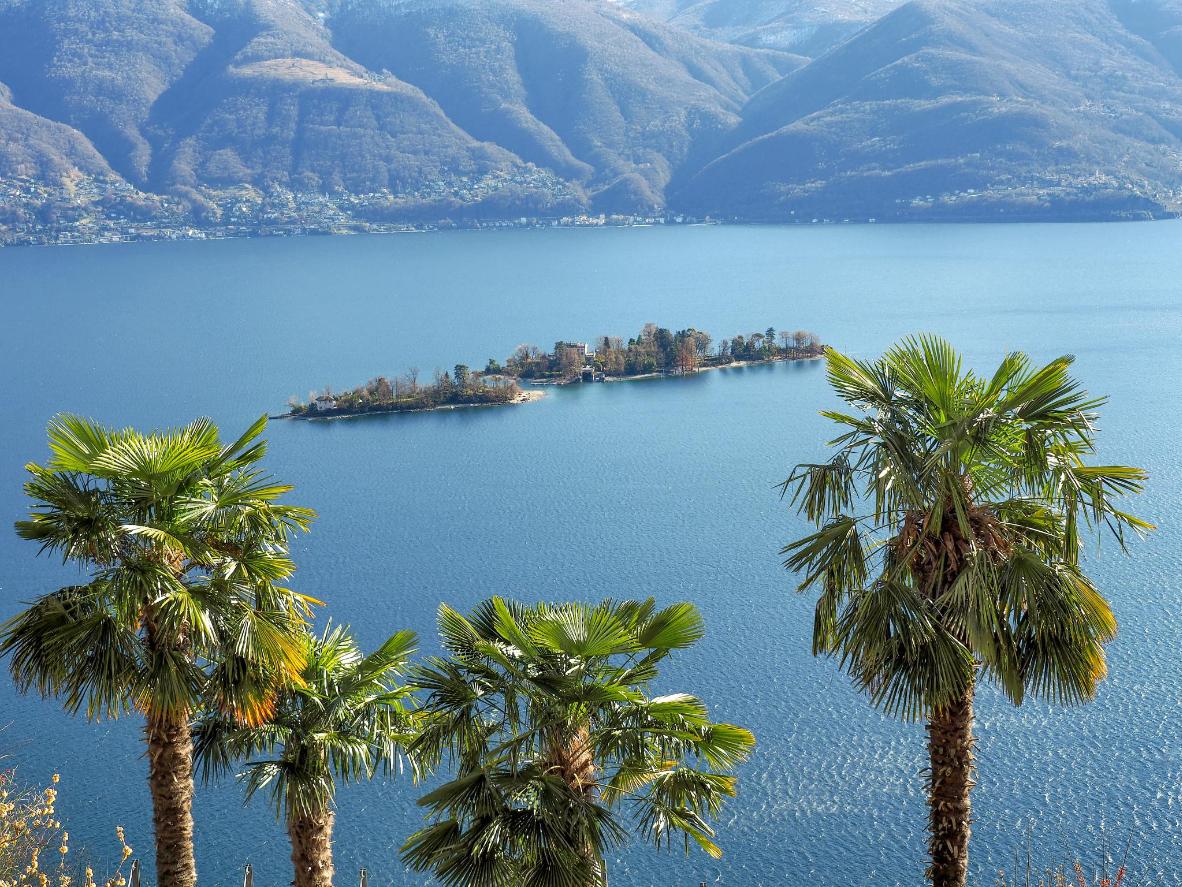 Brissago Islands are home to distinctly tropical flora
At the lowest point in Switzerland, the Brissago Islands prove that there's no lack of spectacle when you come down from the mountains. Amid Lake Maggiore, these islands (known individually as Isola Grande and Isola Piccola) both boast a distinctly Mediterranean climate that has allowed a range of subtropical plants to grow and flourish. Isola Grande is the larger of the two and is the only island open to visitors, playing host to a thriving botanical garden and a grand villa, which Irish novelist James Joyce once called his temporary home. Over 1,500 different plant species can be found on Isola Grande, ranging from Japanese palms to scented eucalyptus trees set against the backdrop of Maggiore's cerulean waters. Navigate gravel walkways winding between slim cypress trees and an ocean of ferns. And afterwards, opt for a boat ride across the water to twinkling town of Locarno and the Giardino Ascona Hotel, from which you can still appreciate island views.
Kizhi Island in Lake Onega, Russia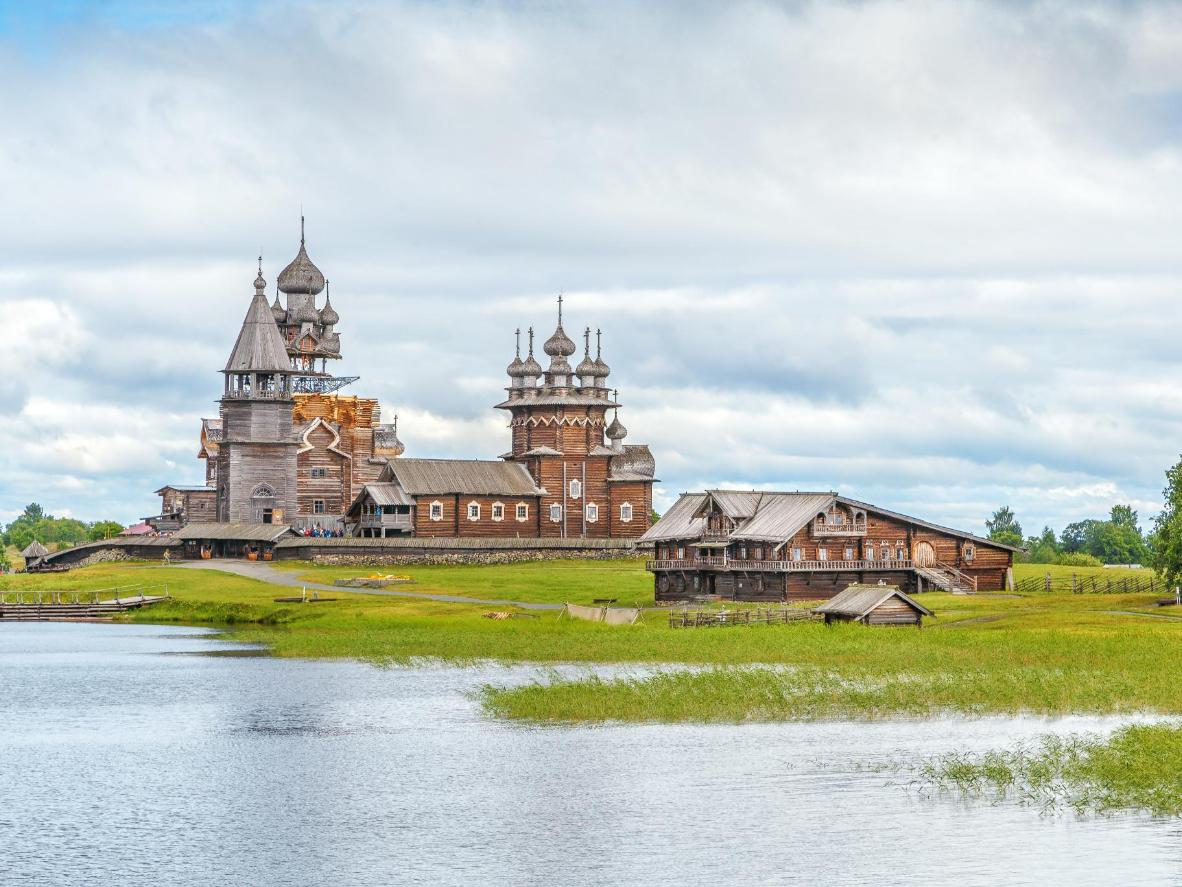 The Kizhi Pogost is a celebrated historical site in Russia
One of 1600-plus islands in Russia's mighty Lake Onega, Kizhi is often sought out by those looking to lay eyes on the silver spires of the Kizhi Pogost – a historical site on the island that contains two 18th-century wooden churches and an octagonal wooden clock tower, showcasing Russia's architectural heritage. Folk legend suggests that during the construction of one of these buildings (the Transfiguration Church),the overseeing builder used one axe throughout, eventually hurling it into the lake followed by the words "there was not and will not be another [church] to match it.'' And the church is an impressive sight; with 22 glinting silver domes cascading over one another, and altogether reaching a height of 37 metres, making it one of the tallest wooden buildings in Northern Europe. Take in the view from the water of the church, the belltower and the smaller Church of the Intercession, which – when lined up together – are an ethereal vision. After that, explore the rest of the island (which is an open-air museum) before taking a boat to the Frigate Hotel in lakeside Petrozavodsk.
Golem Grad in Lake Prespa, North Macedonia
Take a row boat out to Golem Grad, otherwise known as Snake Island
Golem Grad goes by a few names; while its direct translation is 'Big Citadel', it is more commonly known as 'Snake Island'. A solitary isle on Lake Prespa, it is North Macedonia's only island. Once the retreat of the monarchy, it has since become better known for the snakes that have made this lake hideout their home. While most are harmless water snakes, it's wise to wear hiking boots just to be on the safe side. Regardless, there's an atmosphere of adventure that hangs in the air here, helped by the hallowed and crumbling church of St Peter and the ruins of a Roman cistern. Not to mention the journey to the island; get rowed out by a local boatman and watch the flocks of pelicans that skim Prespa's still waters. Return to the mainland to spend the night at Villa Bisera on the shores of neighbouring Lake Ohrid.