We always dream of that blissful island getaway: the rolling hills, jagged cliffs, swaying palms, quaint towns, and—of course—sparkling waters. However, it can be difficult to travel such great distances to get there.
But paradise is closer than you think! Your next island getaway is right here, in the continental US. Whether you're looking for adventure, relaxation, or just getting back to simpler times, you can find it all in the lower forty-eight.
So pack a swimsuit, and check out these five island vacations.
Mackinac Island, Michigan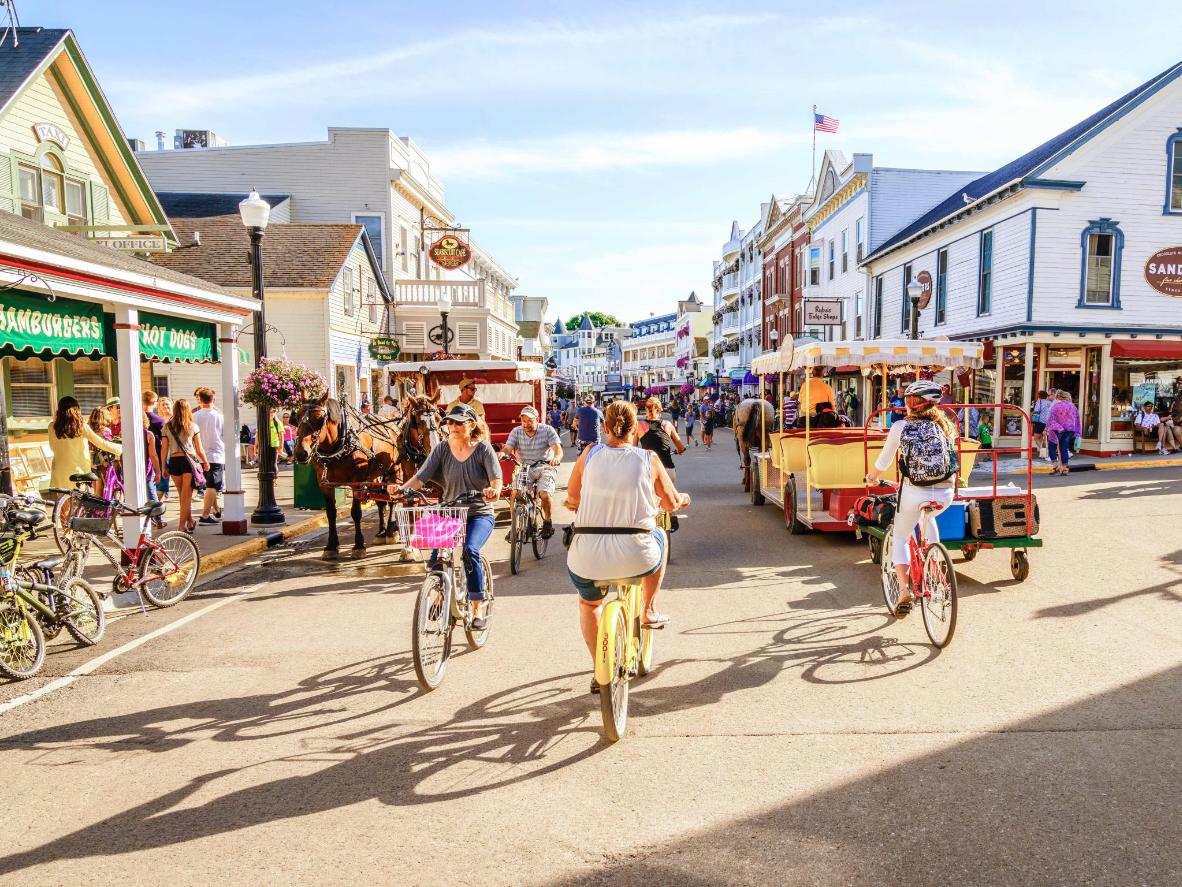 No cars allowed on Mackinac Island, Michigan
Located in Lake Huron off of Michigan, Mackinac Island is a small, historic island best known for its complete ban of motor vehicles and chain hotels. Here you can bike the just over eight-mile circumference of the island on the M-185 route, try the downtown fudge shops, take a horse taxi, and explore the Mackinac Island State Park trails. Then head to the island's highest point, Fort Holmes, to learn about the War of 1812 and have a picnic with great views.
Afterwards, spend a night downtown at the Island House Hotel, where you can sit on the terrace and watch the sunset over Lake Huron.
Santa Catalina, California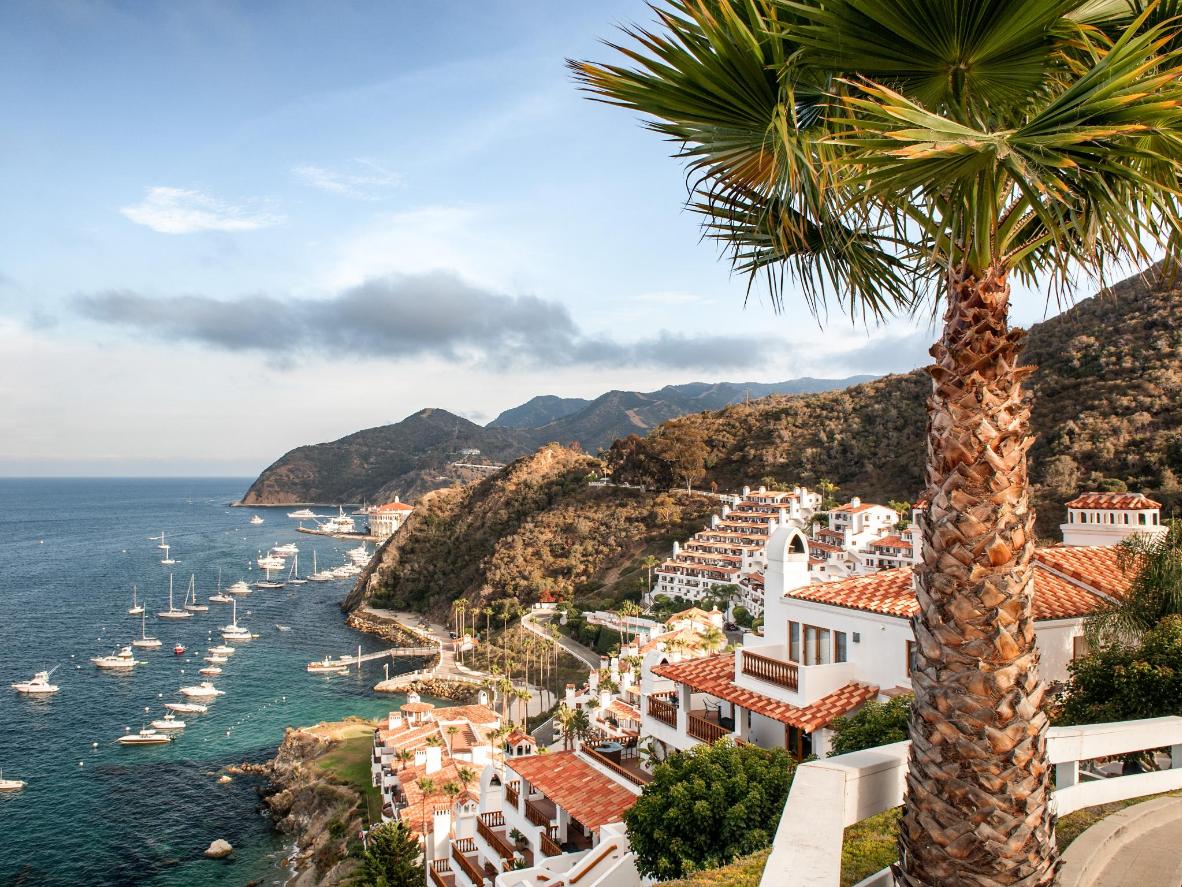 Relax and adventure on the subtropical Santa Catalina Island
Live out all your tropical island dreams on sunny Santa Catalina Island. Just an hour ferry ride from San Pedro, Catalina—as the locals call it—is speckled with white-sand beaches, brilliant blue waters, and swaying palm trees. Spend the entire trip relaxing or try one of the many activities available to add some adventure to your getaway. You could tour the island by open-air Jeep, go scuba diving, parasailing, ziplining, hiking, then explore the island's botanical garden, or even try to catch a glimpse of Catalina's roaming buffalo.
Then head into town for some local cuisine and a bit of shopping before settling in at the Pavilion Hotel. This beachside hotel has groomed gardens, fire pits, a spa, and a wine and cheese reception for all your relaxation needs. Plus, there's a golf course and free bike rental to appease your more active side.
Outer Banks, North Carolina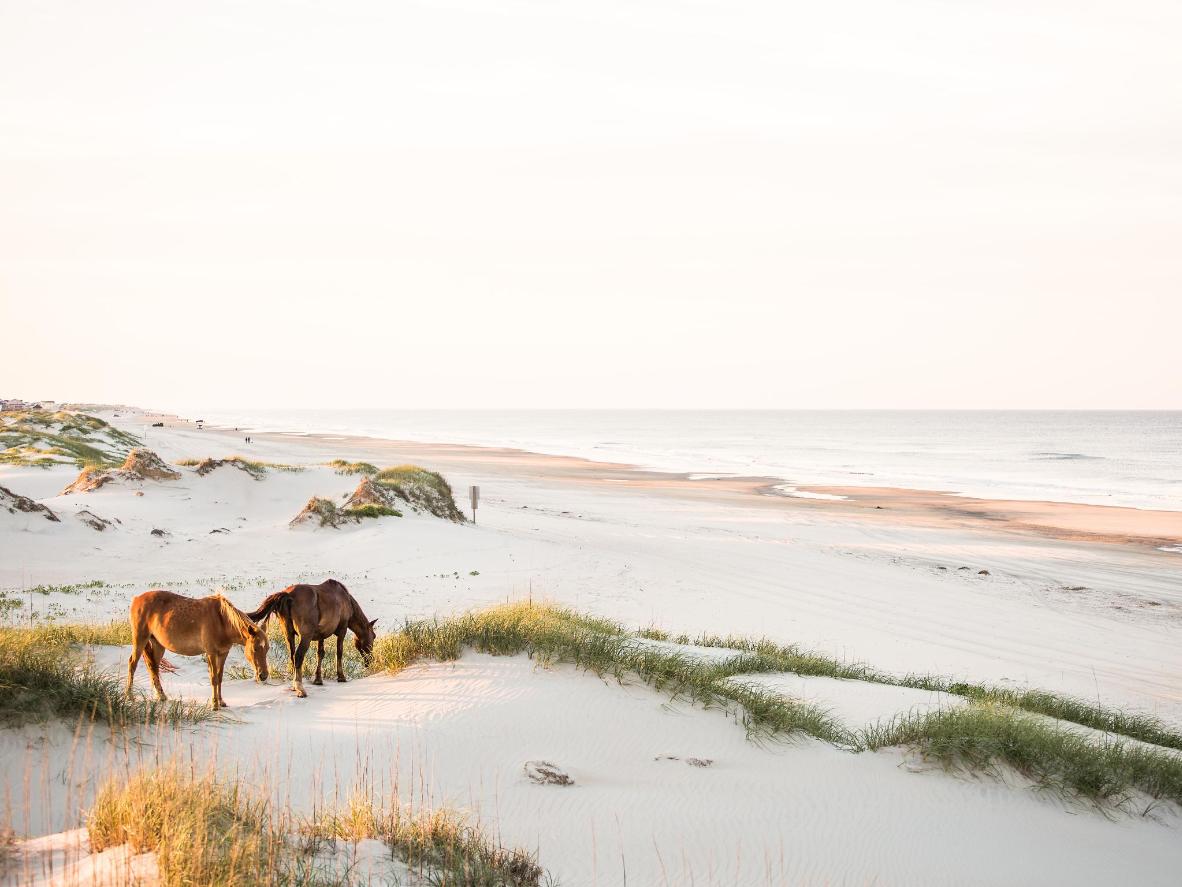 Watch wild horses roam the sands of the Outer Banks
The Outer Banks in North Carolina are barrier islands off of the Atlantic. This island chain is home to some of the oldest history in the country, some of its most beautiful wildlife, as well as beaches in every direction.
Visit Roanoke to see an enactment of the first European settlement in American history – and learn about its mysterious demise. Then go to the site of the Wright Brothers' first flight—now a monument—at Kill Devil Hills. Then finish your historic touring by diving into a World War Two German U-Boat.
If wildlife is more up your alley, head to the town of Corolla to watch the roaming ponies canter across the beaches, or else to Nags Head where you can ride a horse along the beaches for yourself.
Make Surf Side Hotel your home base during your vacation. Located in Nags Head right next to the beach, you won't be far from whatever activity you're looking to try during this island getaway.
Mount Desert Island, Maine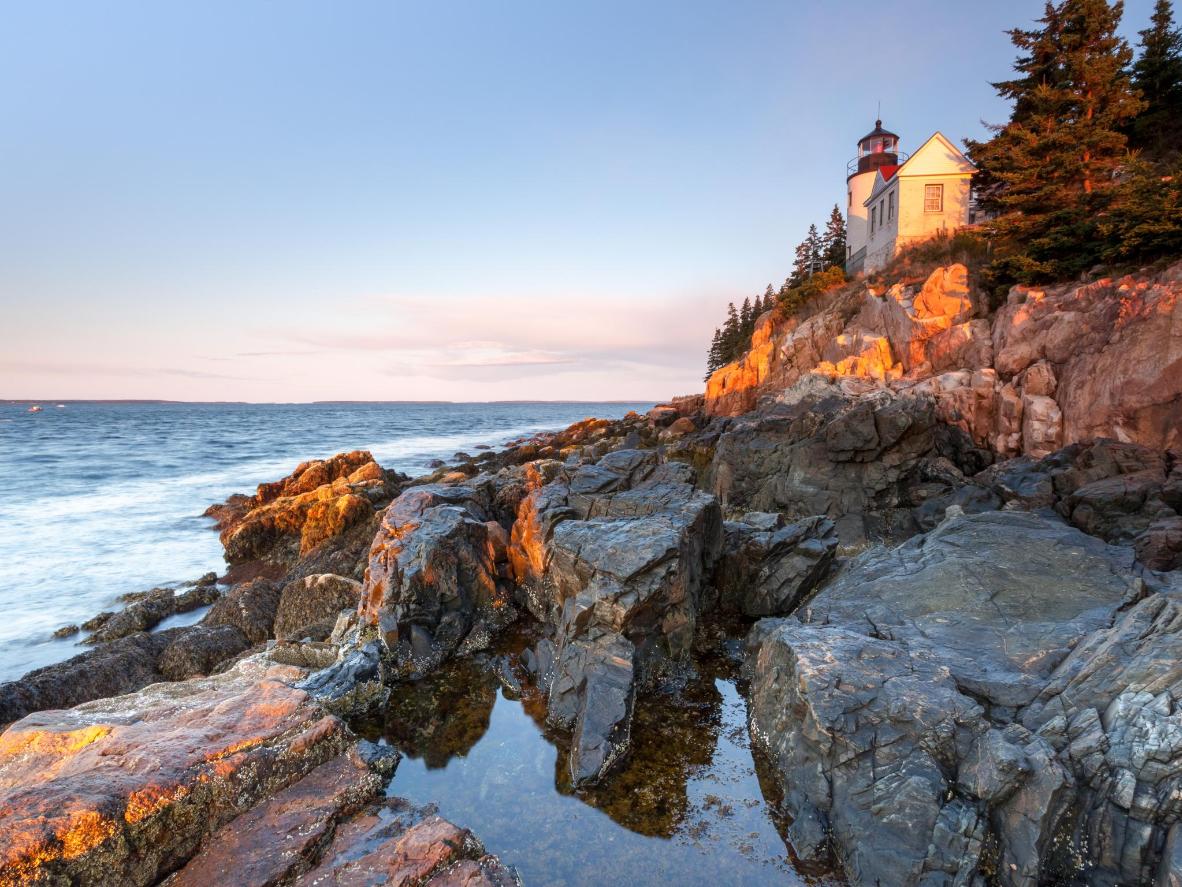 Hike rocky cliffs on Mount Desert island, Maine
Charming seaside getaways don't get any better than at Mount Desert Island. This North Eastern microcosm has all the quaint shops, architecture, and restaurants notable to the region, but the biggest reason to visit is Acadia National Park. Acadia has forest hikes, rock climbing bluffs, over 18 mountains to explore, beaches to stroll along, and unforgettable cliff views that are a must on this rocky island.
After a long day, rest your eyes (and your feet) at the Bar Harbor Grand Hotel. Close to the beach and the national park, this hotel combines historic charm with modern accommodations.
San Juan Islands, Washington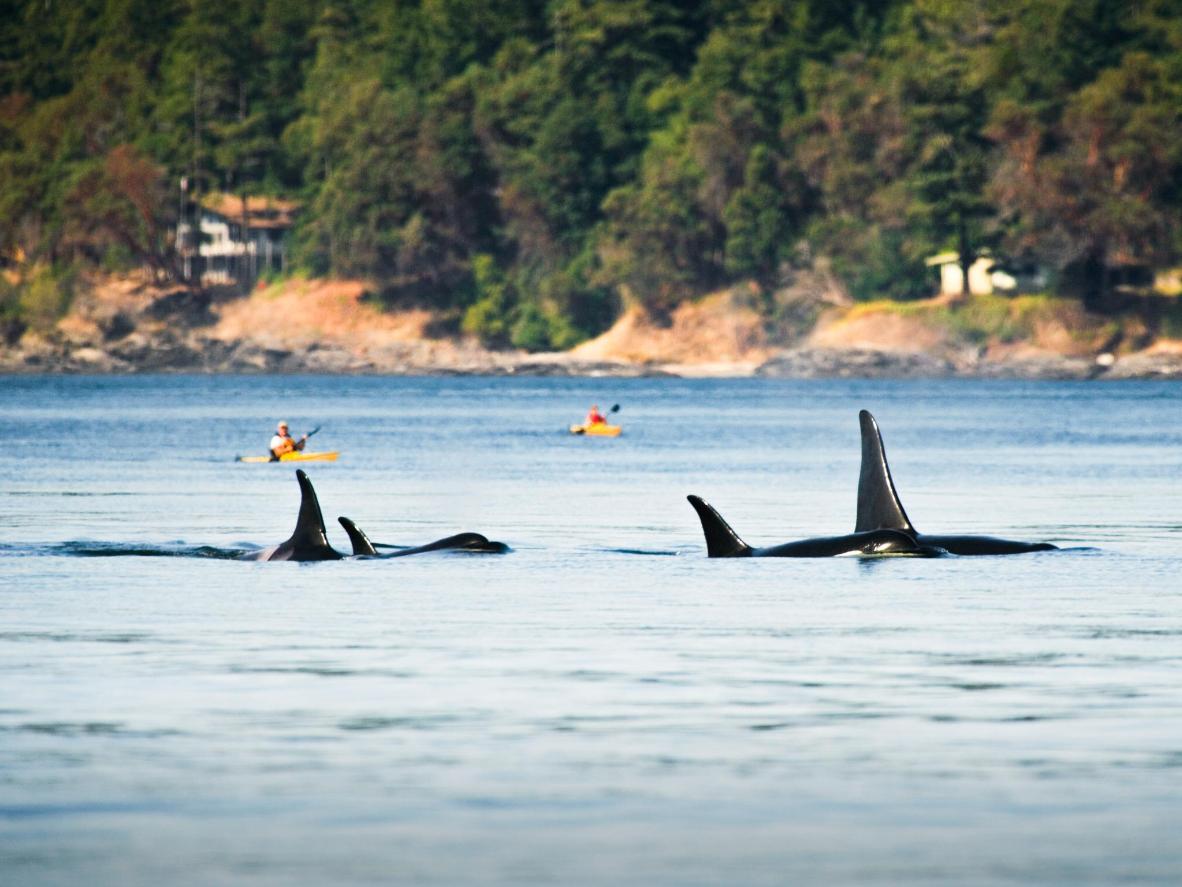 Backpacking, sightseeing, and rural living are all options at the San Juans
The San Juan Islands are a group of islands, each with its own unique reasons for visiting. Orcas Island—or, the "Gem of the San Juans"—is the place to go for backpacking adventures through lush forests, horseback riding over rolling hills, and splashing in lake-side beaches. Lopez Island—or, "The friendly isle"— is great for a rural getaway to disconnect from hectic life in the city. Last there's San Juan Island, which is the largest of the three and ideal for sightseeing. Enjoy vineyard wine tastings, animal spotting—including alpaca, whales, and sea lions—exploring lush lavender fields, and going on a lighthouse tour.
Or you could spend a few days to check out what makes each of these islands a unique and memorable experience. Stay the night on the main island of San Juan at the Earthbox Inn & Spa, where whale watching opportunities are only five minutes away.