India is home to one of the world's greatest street food scenes, with delicacies ranging from coconut-based concoctions in the south to succulent Tibetan dumplings in the north – and plenty of spices and ghee-laden treats in-between.
For a taste of India's diverse and delectable cuisine, check out this selection of seven of its greatest street foods – and the very best places to try them.
Vada pav in Mumbai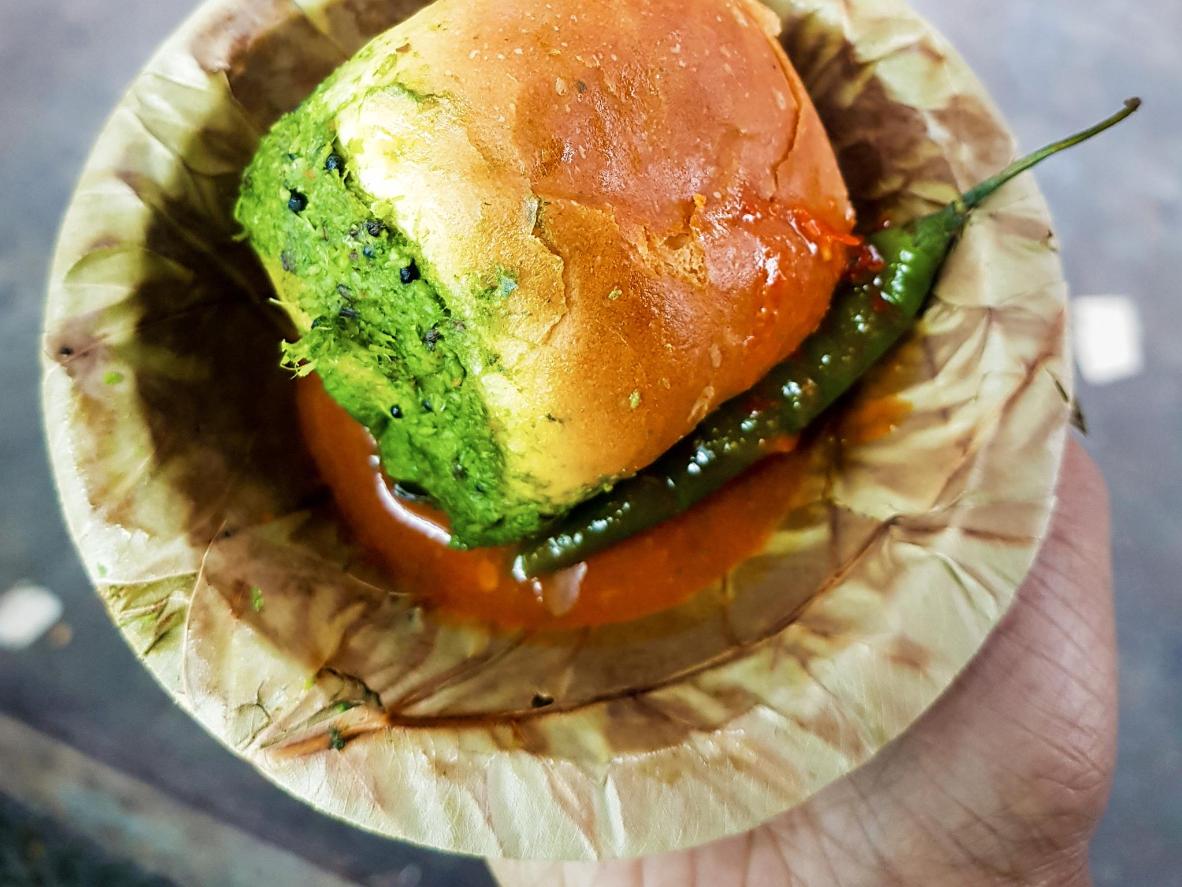 Vada pav in Mumbai
Readily available at street food stalls and eateries all over Mumbai, vada pav is an irresistible Maharashtrian fast food snack perfect for a quick refuel on the go. It consists of a deep-fried, crunchy and spicy potato patty, placed inside a soft bread bun roll and garnished with layers of delicious chutneys, onions and garlic. If you're in Mumbai, head straight to Ashok Vada Pav in Dadar; this small but popular stall has been serving up some of the city's best vada pav for over three decades, with a clientele that includes some big Bollywood names. Treat yourself to a stay at Taj Lands End, a short drive from Ashok Vada Pav.
Chaat in New Delhi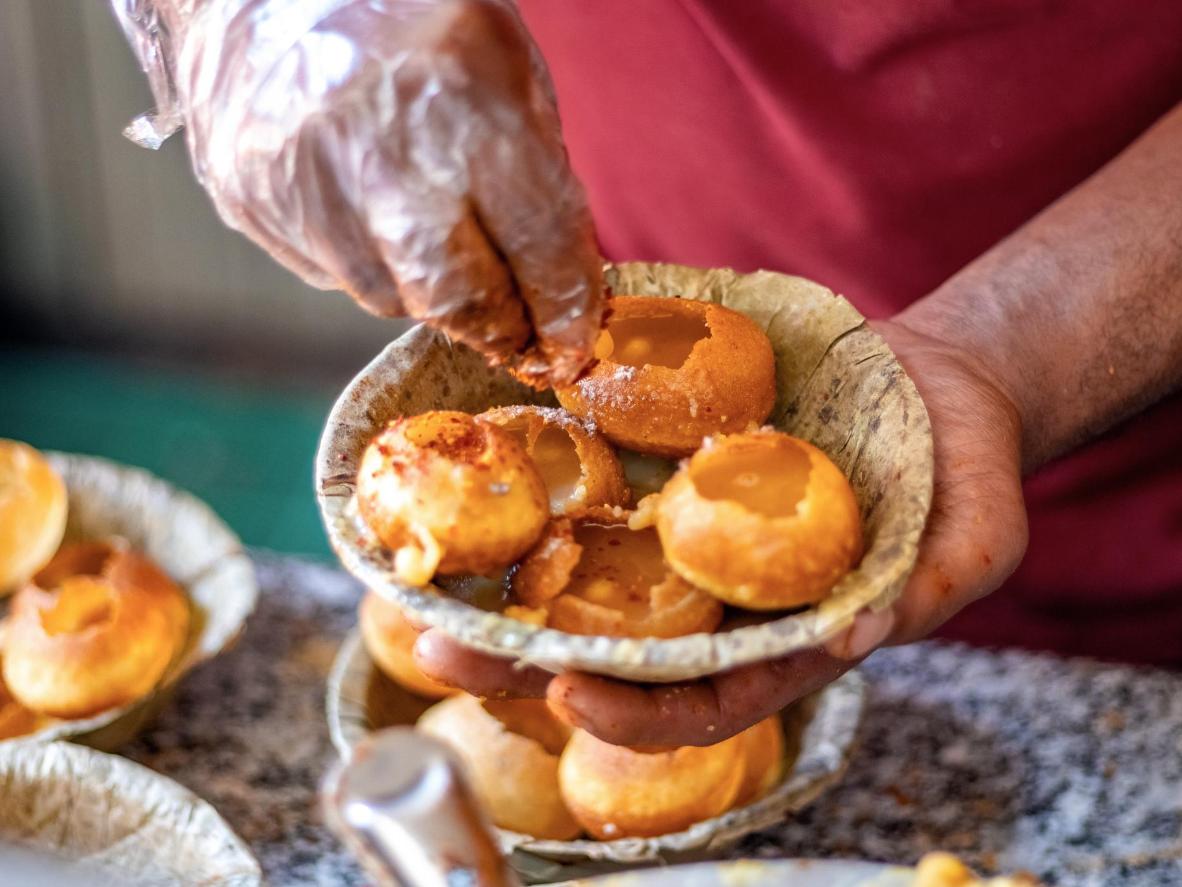 Chaat in New Delhi
Presenting a street food whose name describes its sheer deliciousness, the word 'chaat' means to lick or to taste (as in, licking your fingers to relish every last morsel). The term actually refers to a whole category of savoury snacks typically served at roadside stalls in India, which come in all sorts of flavours ranging from spicy to sweet. Usually, chaat comprises a base of some sort of crunchy fried dough, potatoes, crispy puffed rice or chickpeas tossed with pomegranate seeds, yoghurt, onions and tomatoes. Then topped with tamarind, mint and coriander chutneys and served on a small plate. The most popular of these incarnations are bhelpuri (crispy puffed rice), aloo tikki (fried potato), dahi vada (fritters with spices yoghurt), pani puri (wafer-thin, hollow and deep-fried spheres with spicy sweet broth). Head to Haldiram's in New Delhi's Connaught Place to try authentic chaat. Stay at The Connaught, New Delhi.
Dosa in Bangalore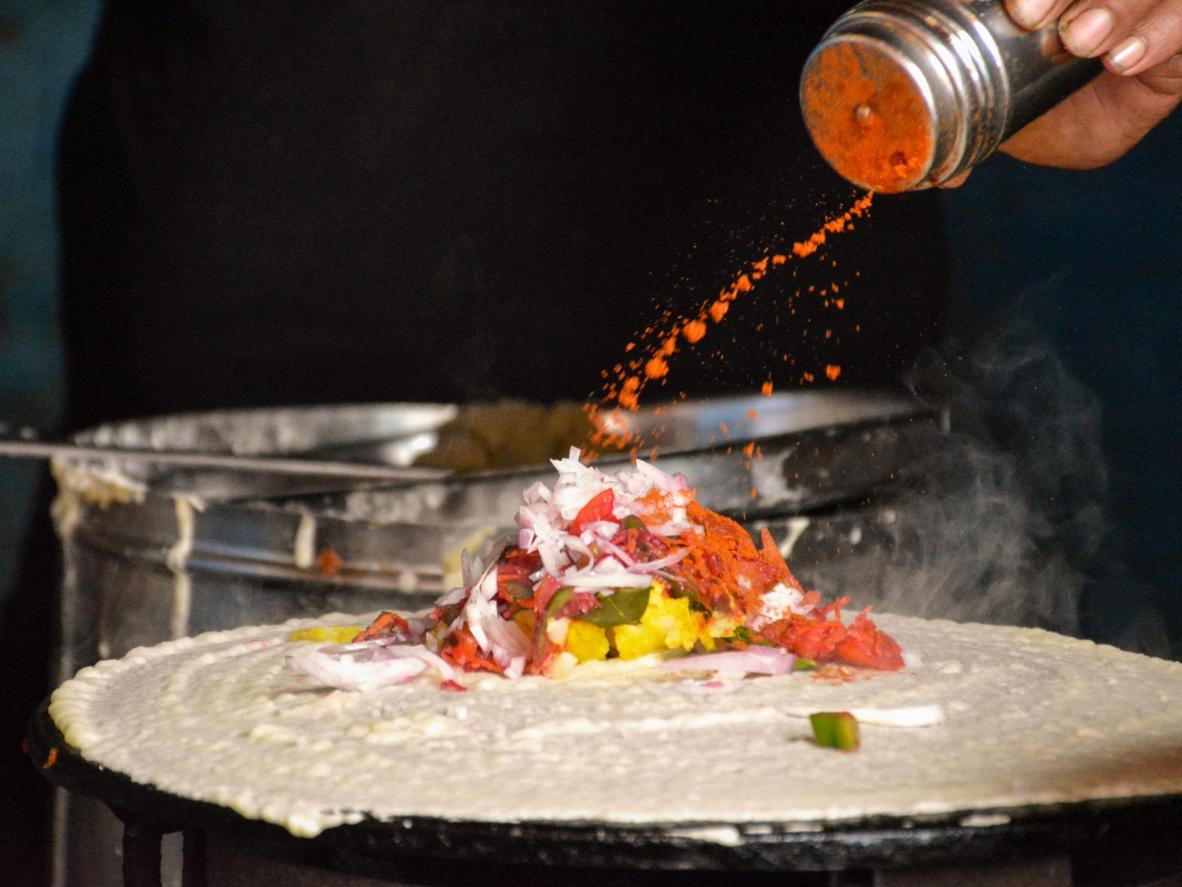 Dosa in Bangalore
If you haven't tried dosa yet, you haven't lived. Originating in southern India, it's a rice pancake made from fermented batter, often served crispy, golden and lathered in ghee (with helpings of fresh coconut chutney and sambar, an aromatic lentil and tamarind-based sauce). As versatile as it is delicious, the dosa can be served for breakfast, as a snack or as a meal, and there are many different types to enjoy – masala dosa for its potato and onion filling, soft and fluffy set dosa, or rava dosa (made with wheat instead of rice flour). One of the best places to enjoy dosa is in the city of Bangalore; head to MTR (Mavalli Tiffin Rooms) near Lalbagh Botanical Gardens to try the signature masala dosa topped with a tiny bowl of melted ghee. Other dosa hotspots in the capital of India's southern Karnataka state include Vidyarthi Bhavan in Gandhi Bazaar and CTR (Central Tiffin Rooms) in Malleswaram (the Benne Masala Dosa is a must). Stay at the nearby La Marvella, Bengaluru.
Kathi roll in Kolkata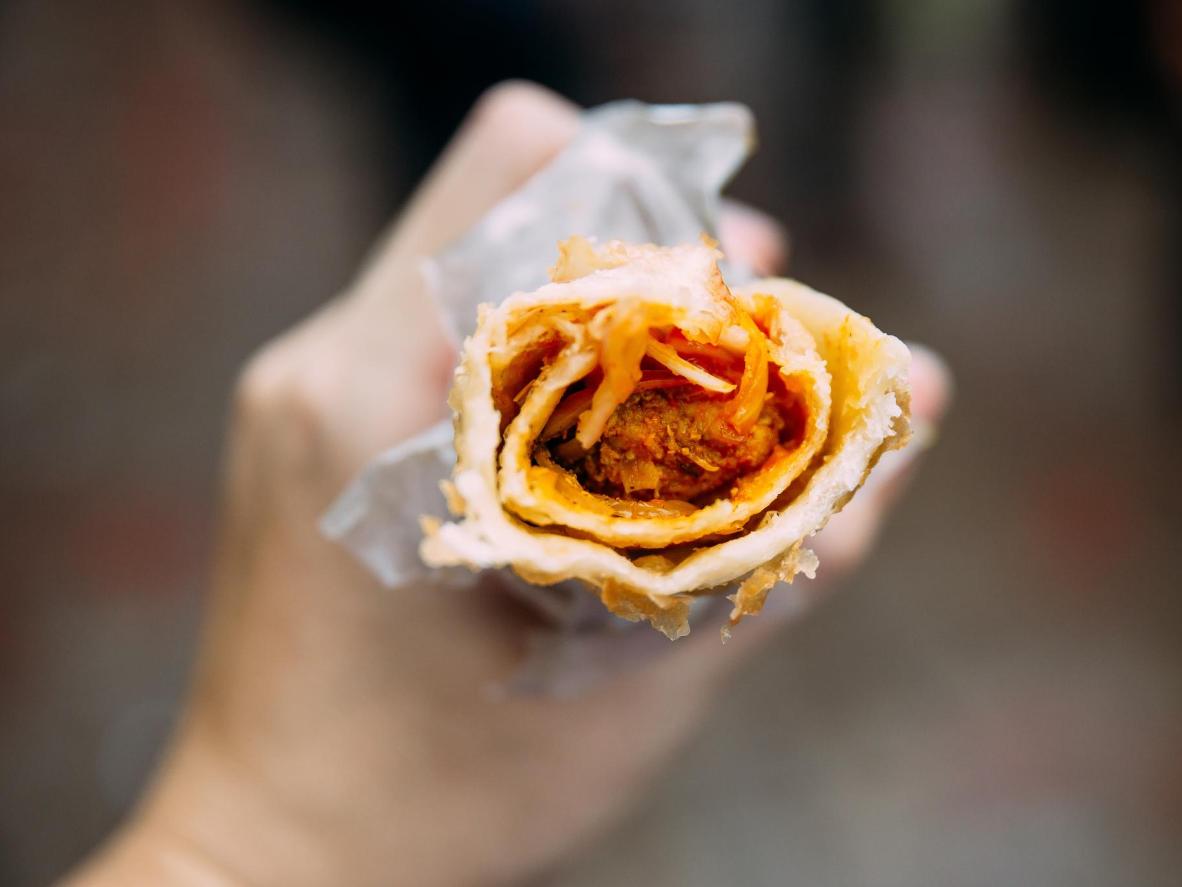 Kathi roll in Kolkata
A kathi roll is a delectable dish of kebab meat roasted on a skewer over hot coals then wrapped in a buttery, flaky paratha (flatbread) with all kinds of spices, onions, chillies and sauces. A kathi kebab can be filled with marinated beef, chicken, mutton, mixed vegetables, egg or paneer. It was born in Kolkata or – more specifically – in Nizam's Restaurant (founded in 1932 but still open today if you're down for a kathi roll pilgrimage). For some time, Nizam was the only eatery to serve its own creation but these days it can be enjoyed at restaurants, canteens and street food stalls all over Kolkata. Check into Park Suites, just a few minutes' drive from Nizam's.
Momos in Shillong
Momos in Shillong
Momos are a triple threat; nutritious, delicious and filling, you could live off them forever. Which is in large part why they're such a staple food in northeast India, particularly in the hill station of Shillong (they hail from Tibet and Nepal, but soon spread across the border to India). A juicy, steamed dumpling made of a delicate dough twisted at the top, momos are traditionally stuffed with beef but you will find plenty of alternative fillings and ways of preparing them – from fragrant vegetarian momos to succulent fried chicken momos or even those cooked in soup. Pretty much every café and restaurant in town serves up amazing homemade momos here but try charming eatery, ML05 Cafe, for a plate served with picturesque natural surroundings. Stay at Shillong's highly rated Dew Drop Inn.
Tunday kebab in Lucknow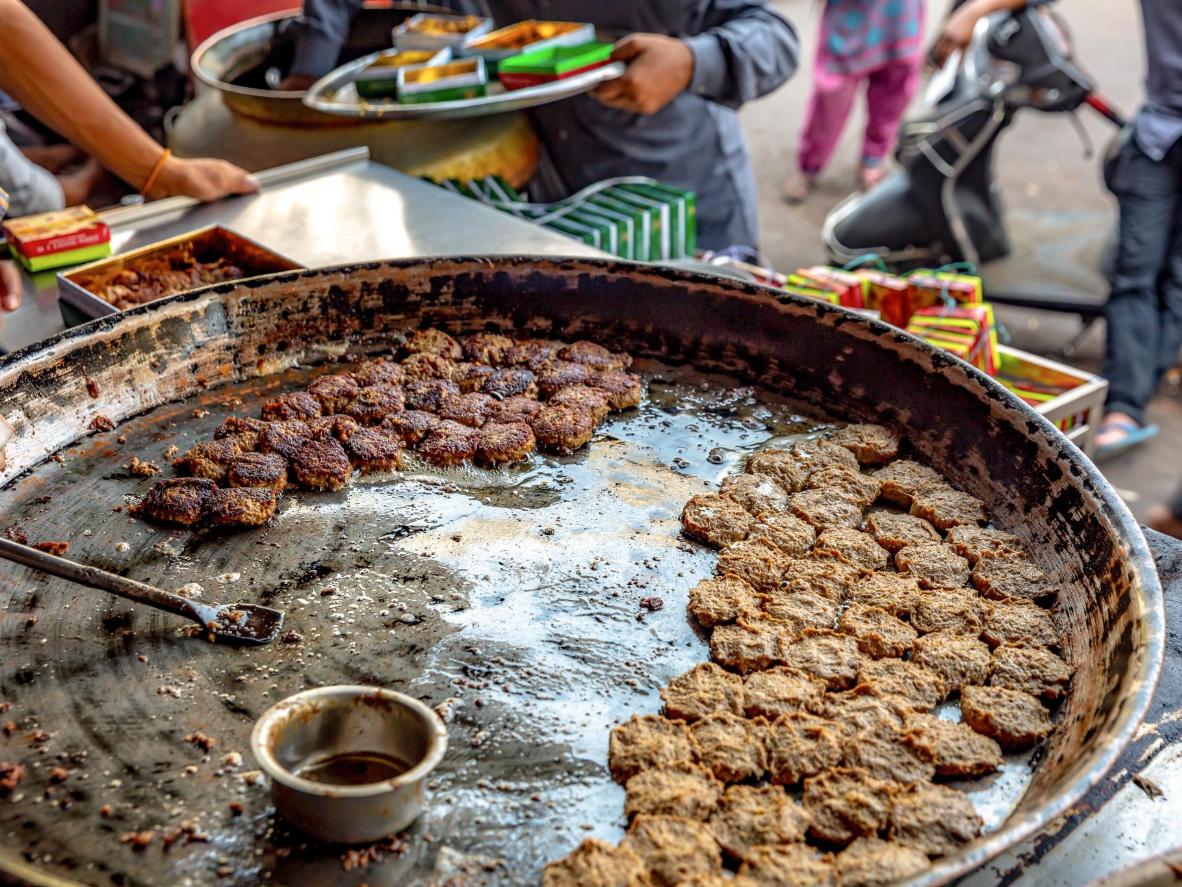 Tunday kabab in Lucknow
Kebab fans should first head to the northern Indian city of Lucknow, where the skewering and grilling tradition is particularly strong, and start with a 'galouti' (meaning 'soft') kebab. This melt-in-your-mouth delicacy is said to have been created for the Nawab Wajid Ali Shah, the last Nawab of Awadh, who – in his toothless old age – could no longer chew normal kebabs (yet his passion for them raged on). Thus, the royal kitchens developed a flavoursome recipe using finely ground lamb, mutton or goat with raw papaya and an array of spices, all moulded into patties and then pan-fried. Treat yourself to a stay worthy of the kebab-loving Nawab himself, at the Taj Mahal hotel, Lucknow.
Poha Jalebi in Indore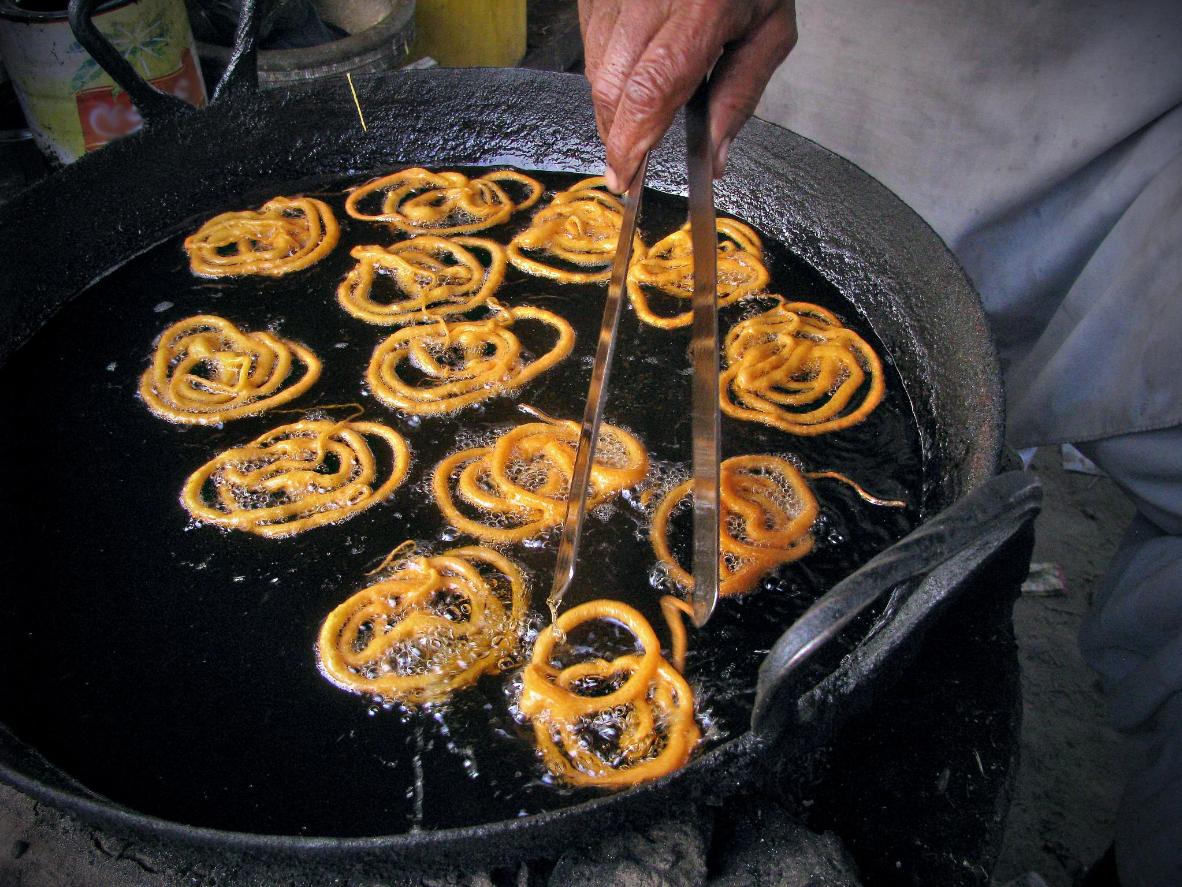 Poha Jalebi in Indore
Popular street food poha jalebi is generally enjoyed for breakfast; it's a beautiful combination of crunchy jalebis (deep-fried batter swirls coated in sugar syrup) and spicy puffed rice with turmeric that lends it a yellow hue, topped with chillies, coriander, sliced onions and fennel seeds. The established Vijay Shree Poha Kachori stall in Indore serves up some of the city's best and is beloved by locals. Stay at Indore's highly rated Playotel Premier Vijay Nagar.
Now you know what to eat, dive into the country's rich music scene with this curation of incredible Indian tracks.