Surf's up – summer's right around the corner.
You might already know how to slash and tail slide, but what if you're traveling with friends or family who are still working on their cutback? Or maybe it's the other way around, and you're the one who needs mellower waves to master the basics like paddling or simply getting up to both feet.
Either way, we've got you covered. We compiled the best surf spots across the country that promise to keep everyone having fun in the surf – regardless of skill level.
Haleiwa, Hawaii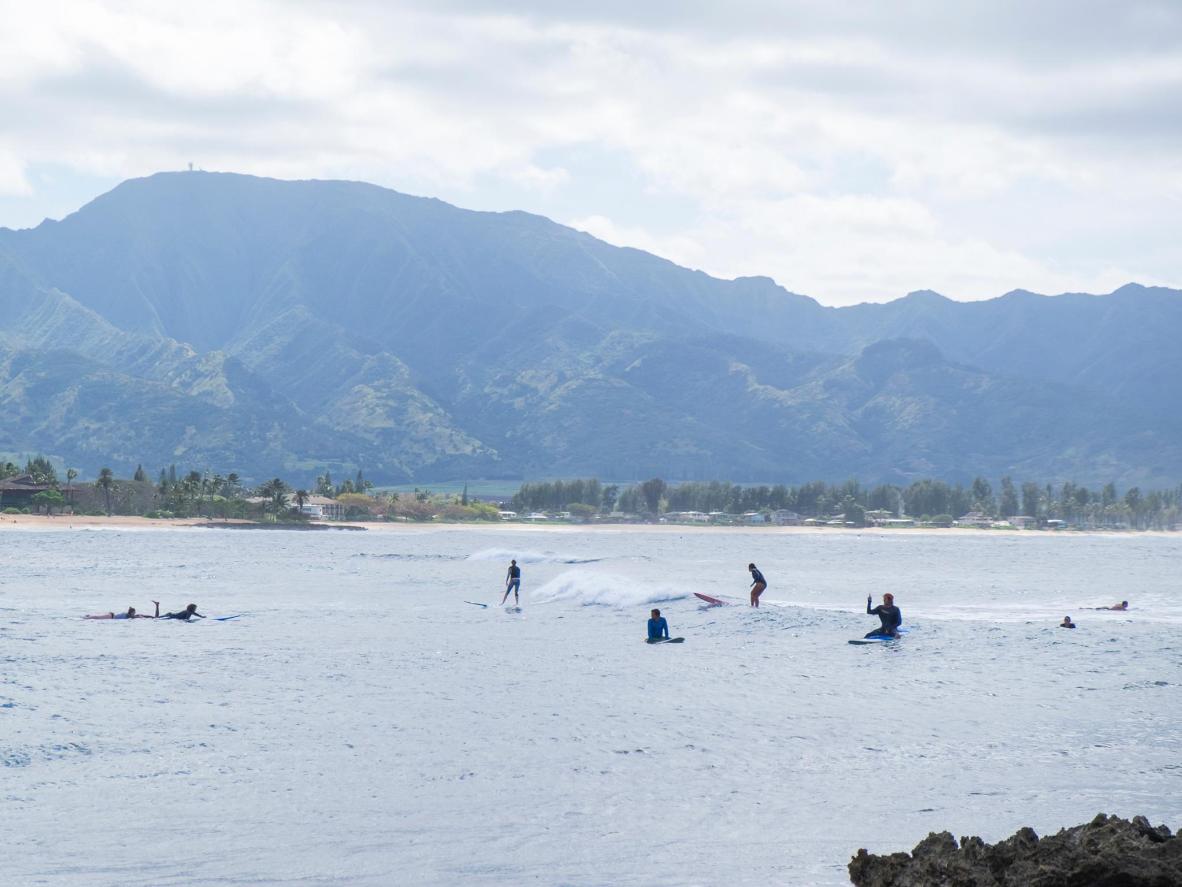 A surf class mid-session in Haleiwa
It's next to impossible to even think of surfing without Hawaii coming to mind. However, some of the most famous surf spots across the state's seven islands are far more suited to more experienced riders. On the north shore of O'ahu, the beaches by Haleiwa offer the perfect mix of mellow to sharp waves, promising long, fun days of surfing for everyone. When it's time to head ashore for the night, the city has a low-key vibe, with boutiques and restaurants housed in stylishly refurbished plantation-era buildings.
If traveling with the whole family, you can't beat Turtle Bay Resort. Along its five miles of beachfront, you can enjoy the on-site spa, water slide, 18-hole golf course, and even sign up for horseback riding tours or surf lessons.
Kill Devil Hills, North Carolina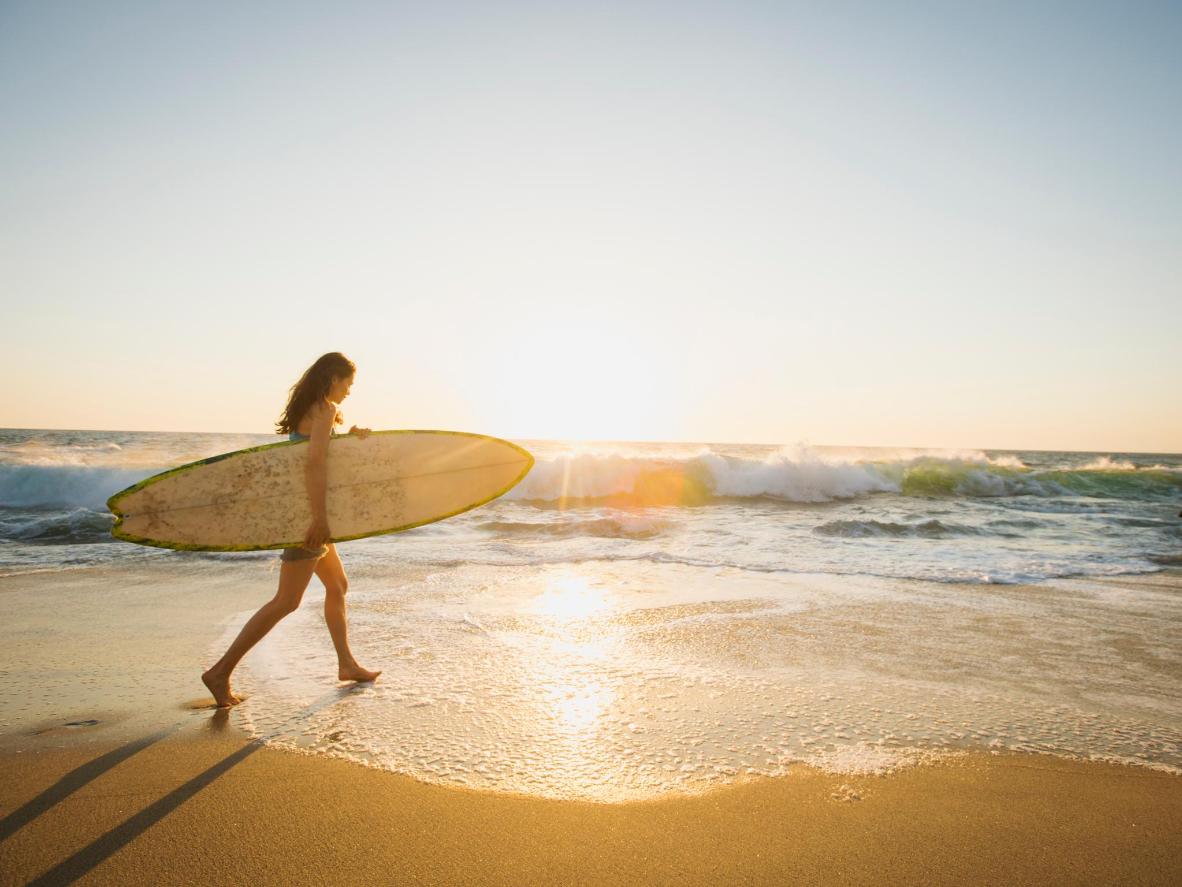 Sunrise over the Atlantic Ocean at Kill Devil Hills
In spite of its name, Kill Devil Hills is heaven for surfers. This town on North Carolina's Outer Banks is flanked by numerous beaches with a variety of wave heights and intensities, promising solid swells for riders of all skill levels. These days, the Atlantic winds attract windsurfers, but over 100 years ago they also brought in the Wright Brothers to conduct the first controlled, powered airplane flight in 1903.
With private beach access, the Colonial Inn is ideal for catching some early morning waves, and also has a cozy terrace where you can end the day watching an ocean sunset.
Newport, Oregon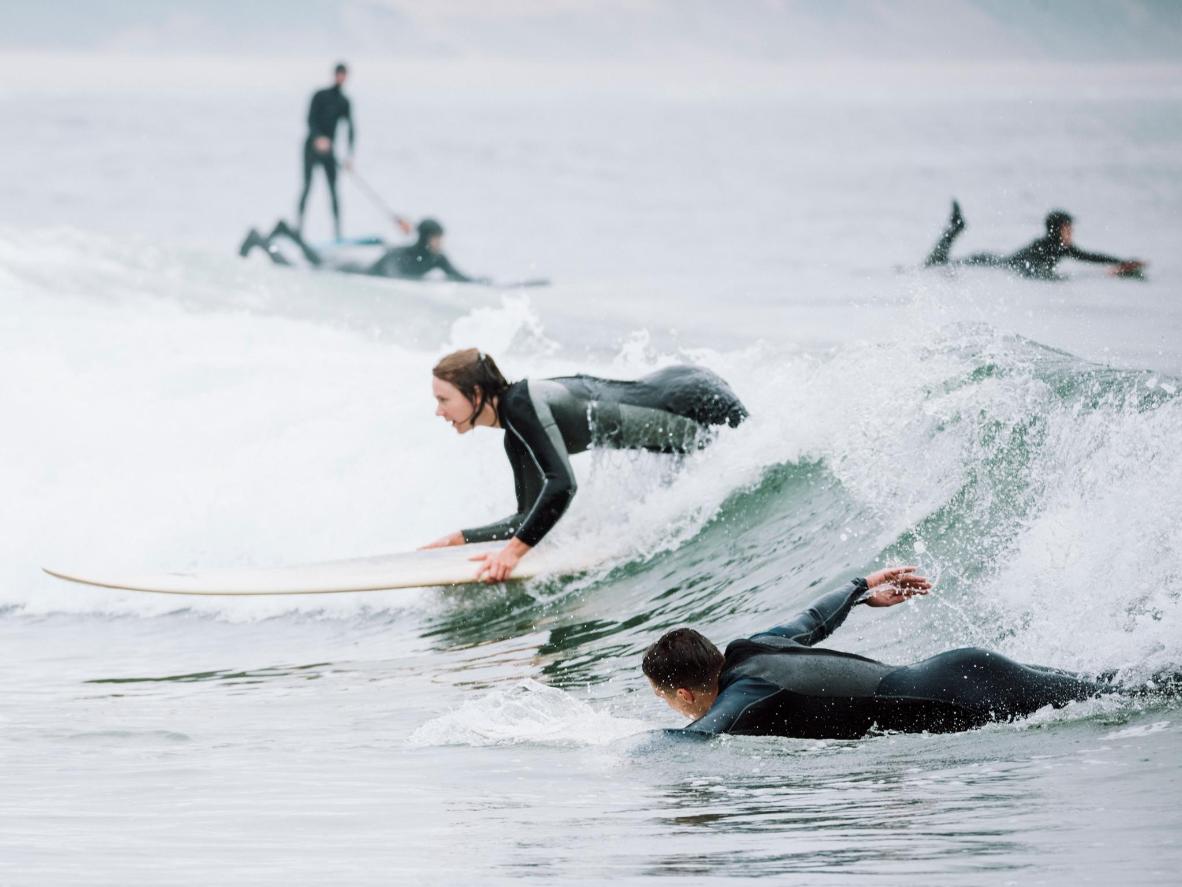 Be sure to pack a wetsuit for Newport's chilly waves
Although the stretch of the Pacific along the Oregon coast doesn't have any palm trees, it promises all the great breaks you'd find down in California. Agate Beach is a favorite among local and visiting surfers alike, and offers easy access into town and a great surf shop. Just north of Newport is Otter Rock, which is referred to as the Waikiki of the Central Oregon Coast, and has especially great surf in the winter.
Whether just to rinse off in the summer or to warm up in the winter, the Hotel Elizabeth Oceanfront Suites is the perfect place to unwind from an oceanview room after a solid day of surfing.
South Padre Island, Texas
The golden shores of South Padre Island, Texas
The town of South Padre Island sits on a barrier island, which means its long coast catches all the intense breaks from the Gulf of Mexico before reaching the shores of mainland Texas. These waves are ideal for all skill levels, and the city's beaches and vibrant town bring in travelers from around the world. Besides catching waves at Costa Blanca Beach Park and Dolphin Cove, there's plenty of other water activities available, from deep-sea fishing and dolphin watching, to kiteboarding and beachfront horseback rides.
La Copa Inn Beach Hotel has direct access to the beach for those who want to surf, a beachfront pool for those who want to recline, and the southern hospitality to make everyone feel at home.
Ocean City, New Jersey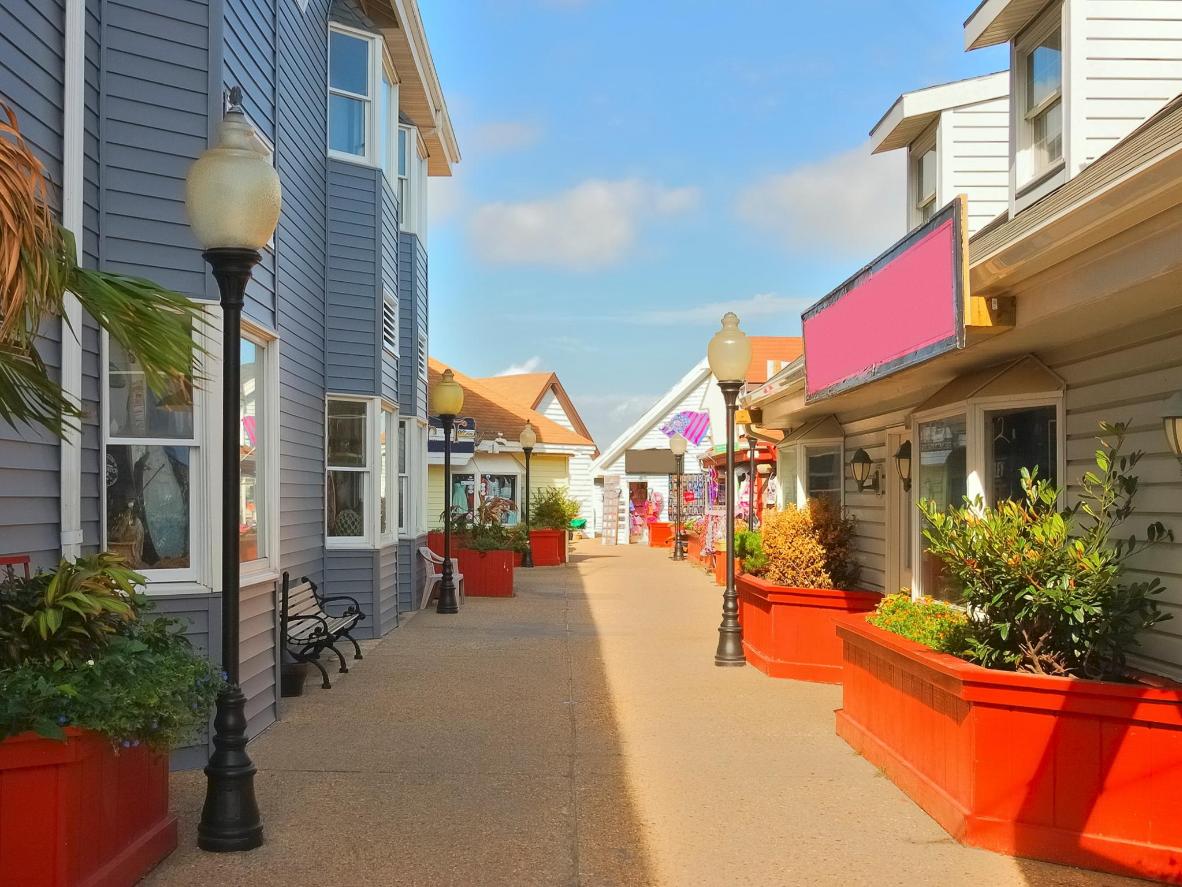 One of many quaint streets in laid-back Ocean City
Back in the 1960s, Ocean City was one of the first places on the east coast where surfing took off. The surf community is still thriving to this day, thanks to great waves throughout the year, particularly on the stretch of beach between 1st and 10th Streets. The seaside town is as scenic as the waves are fun, with Gillian's Wonderland offering all sorts of amusement park rides on the boardwalk, and adorable boutiques and restaurants throughout the inland streets.
Just a stone's throw from both the shoreline, Harris House by the Beach is perfectly situated, whether you're heading out for the morning surf, or a night out on Ocean City's picturesque boardwalk.