As travel starts to feel like an exciting reality again, we've compiled the top destinations for rediscovering the world in 2022. A combination of destinations on the rise and favorites from Booking.com's travel community, these places range from charming Welsh seaside towns to Taiwan's second largest city where you'll find a blend of vibrant night markets and historic temples.
Taichung, Taiwan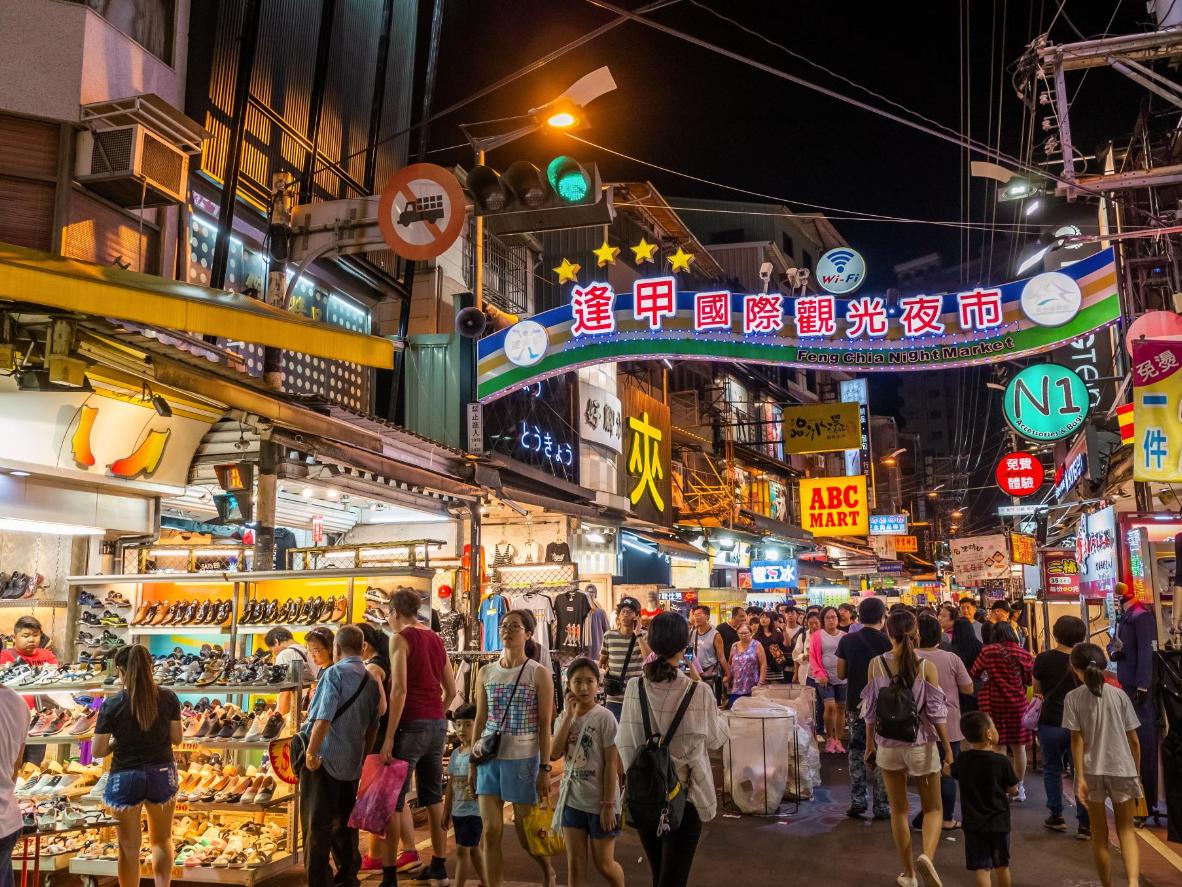 Taichung, Taiwan
By day, Taiwan's second largest city is a scenic blend of soaring skyscrapers and historic temples. Must-see sites include the prestigious 200-year-old Lecheng Temple, the ornate Chenghuang Temple, and the three-hall style Wanhe Temple, each of which showcases grand Taiwanese architecture and the rich cultural past of the city's ancestors. But Taichung is most famous for its lively night markets, notably the Feng Chia Night Market. Here an eclectic collection of stalls sells everything from beauty products to sizzling plates of "stinky tofu." Stay at the stylish K Hotel, located a quick walk from the market.
Traveler tip from Tifanny:
"Time your visit around spring to be lucky enough to witness Taiwan's beautiful cherry blossom season."
Gramado, Brazil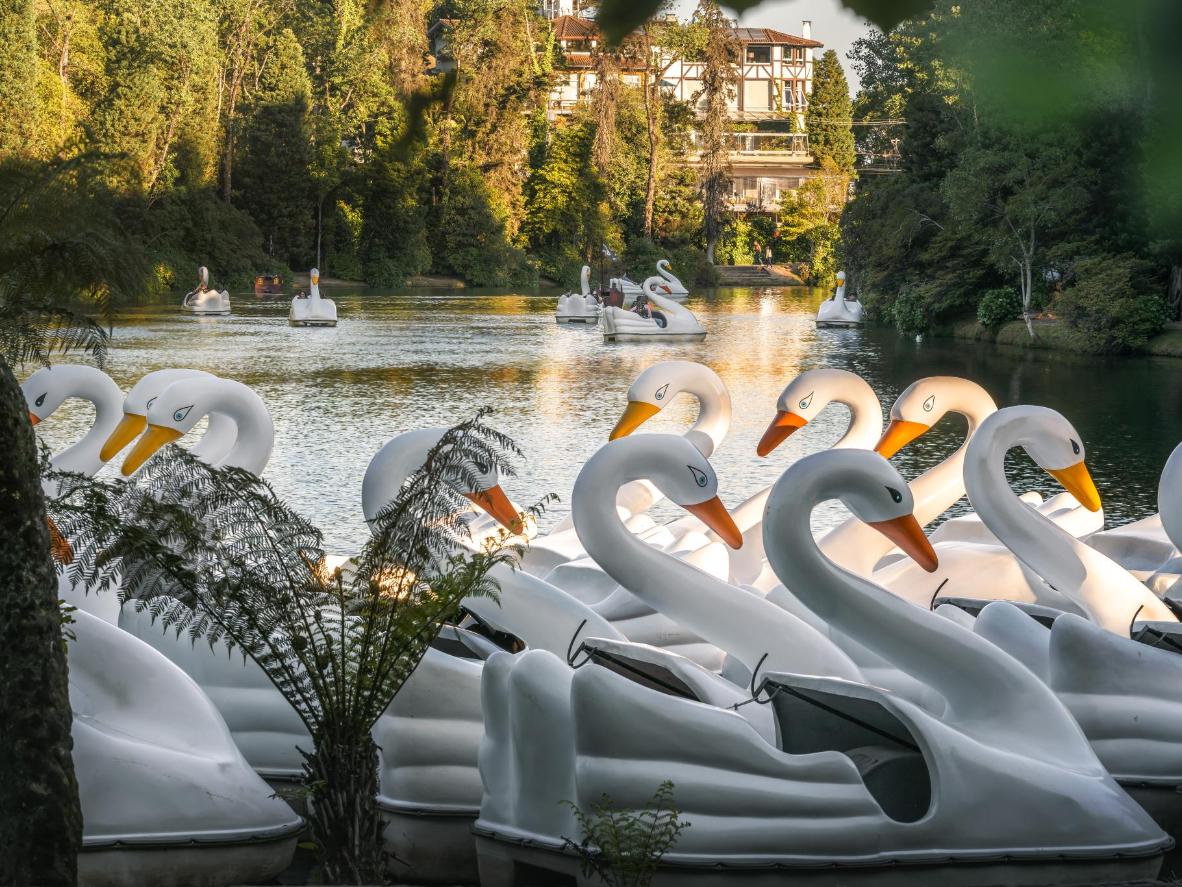 Gramado, Brazil
Found on a walking route known as "Rota Romântica"—named for its breathtaking scenery—Gramado isn't what you'd expect to find in Brazil. It's a small town surrounded by green mountains and filled with gingerbread-style timber houses, and is often compared to an Alpine resort. Far more peaceful than most Brazilian metropolises, it's a place to shop in artisanal boutiques and indulge in locally-produced chocolate and beer. The best time to visit is late spring (November), when the lavender-blue hydrangeas are in bloom around nearby Lake Negro. Stay in a charming, turreted building in the middle of town at Hotel Sky Gramado.
Atlanta, US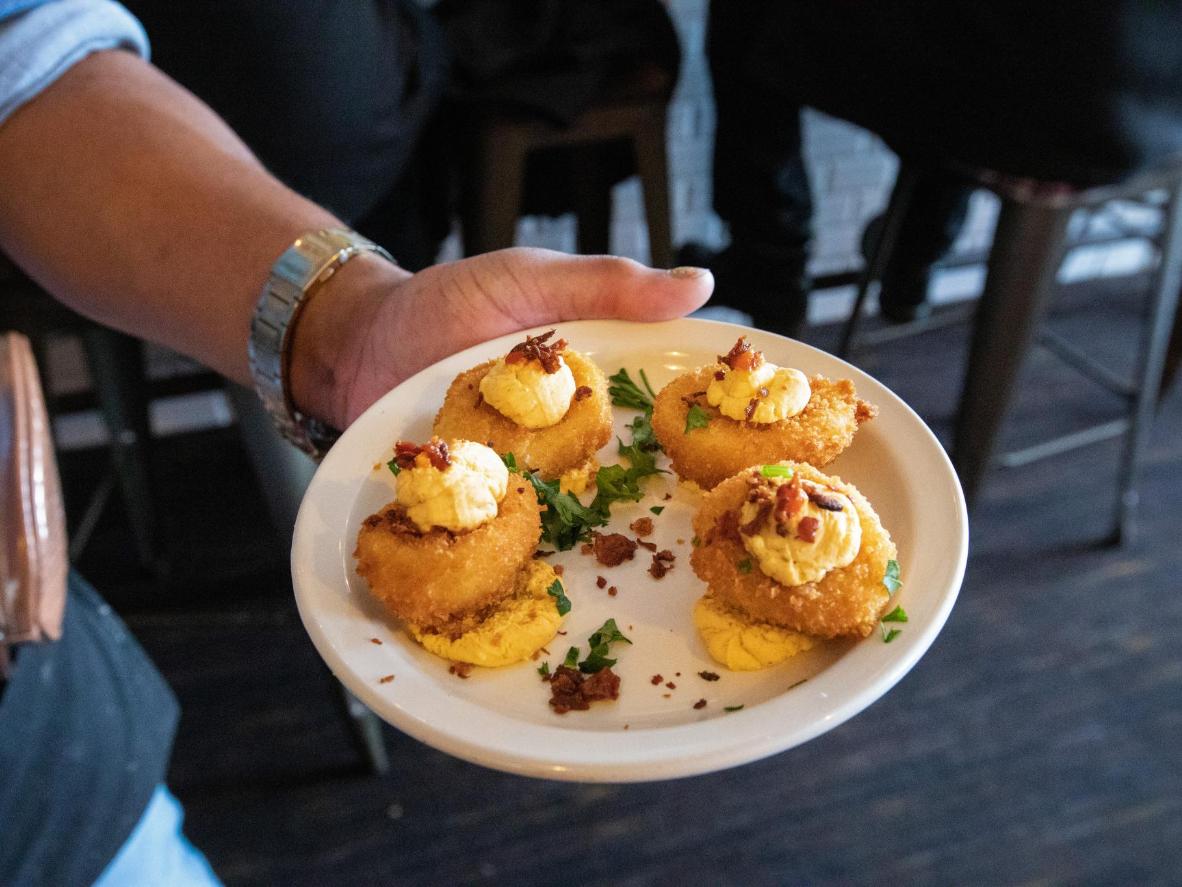 Atlanta, US
As the capital of Georgia, Atlanta is a hub of the state's culture and offers visitors an urban adventure with cuisine, nightlife, and Southern hospitality. Expect world-class restaurants that incorporate more recent trends like farm-to-table dining into traditional Southern fare with considerable flair. Stay in Midtown Atlanta at the quaint and idyllic Stonehurst Place Bed & Breakfast.
Traveler tip from Lucas:
"The food scene in Atlanta is massive, so you may have trouble narrowing down your top picks. Famous names include Miller Union, Lazy Betty, Gunshow, BoccaLupo, O4W Pizza, The Optimist, Kimball House, Bones, Table & Main, 8Arm, Aria, Grana, Lake & Oak, Talat Market, Supremo Taco, Lyla Lila, Twisted Soul, Umi Sushi, Ticonderoga Club, and many others."
Llandudno, UK
Llandudno, UK
Llandudno is a town that sits on a peninsula on the North Welsh Coast, offering visitors a quintessential British seaside escape, complete with a pier and Victorian promenade lined by pastel-colored houses. It's also perfect for exploring the many exceptional and often deserted beaches nearby, as well as some fairytale castles. For an unforgettable view of the coastline and Snowdonia National Park, take the tram to the peak of the limestone headland that overlooks Llandudno, known as The Great Orme. Check in to the gorgeous Belmont Llandudno in the middle of town and enjoy a bedroom balcony with sea views.
Santo Domingo, Dominican Republic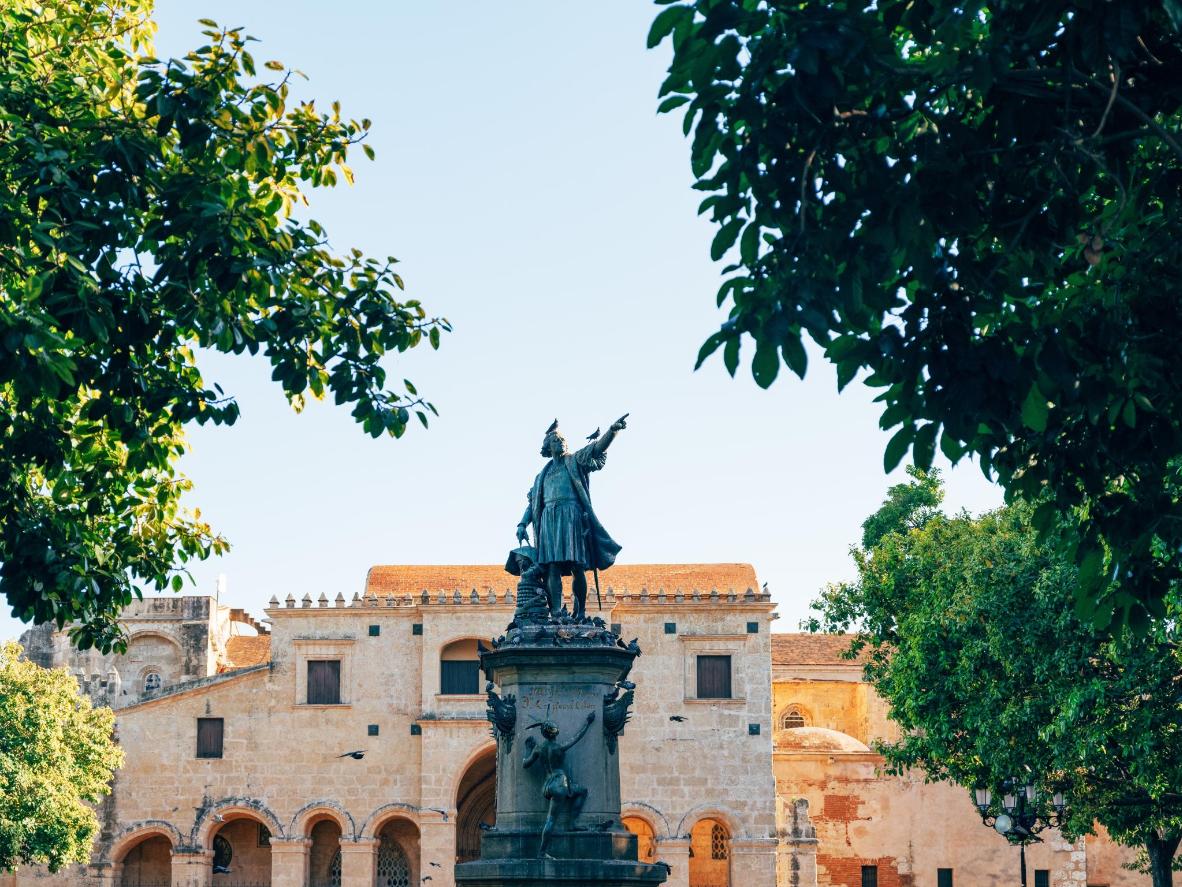 Santo Domingo, Dominican Republic
The capital of the tropical paradise that is the Dominican Republic, Santo Domingo is also one of the Caribbean's oldest cities. Yet it still exemplifies the pulse of Dominican culture and is a city where the old meets the new, with art galleries, plenty of nightlife, and a culinary scene featuring historic architectural wonders and UNESCO world heritage sites. After exploring this dreamy island, watch the sunset with a piña colada in a hammock hanging from the palm trees before heading back to the colorful La Choza Guesthouse.
Traveler tip from Luliia:
"I was in Punta Cana, and I took a tour to Santo Domingo from there. You can simply fly straight to Santo Domingo, or you can take a tour from the local bureaus of excursions. In Santo Domingo, we visited the Columbus Museum, the house where the son of Columbus lived, and the very first Catholic cathedral of the city."
Brașov, Romania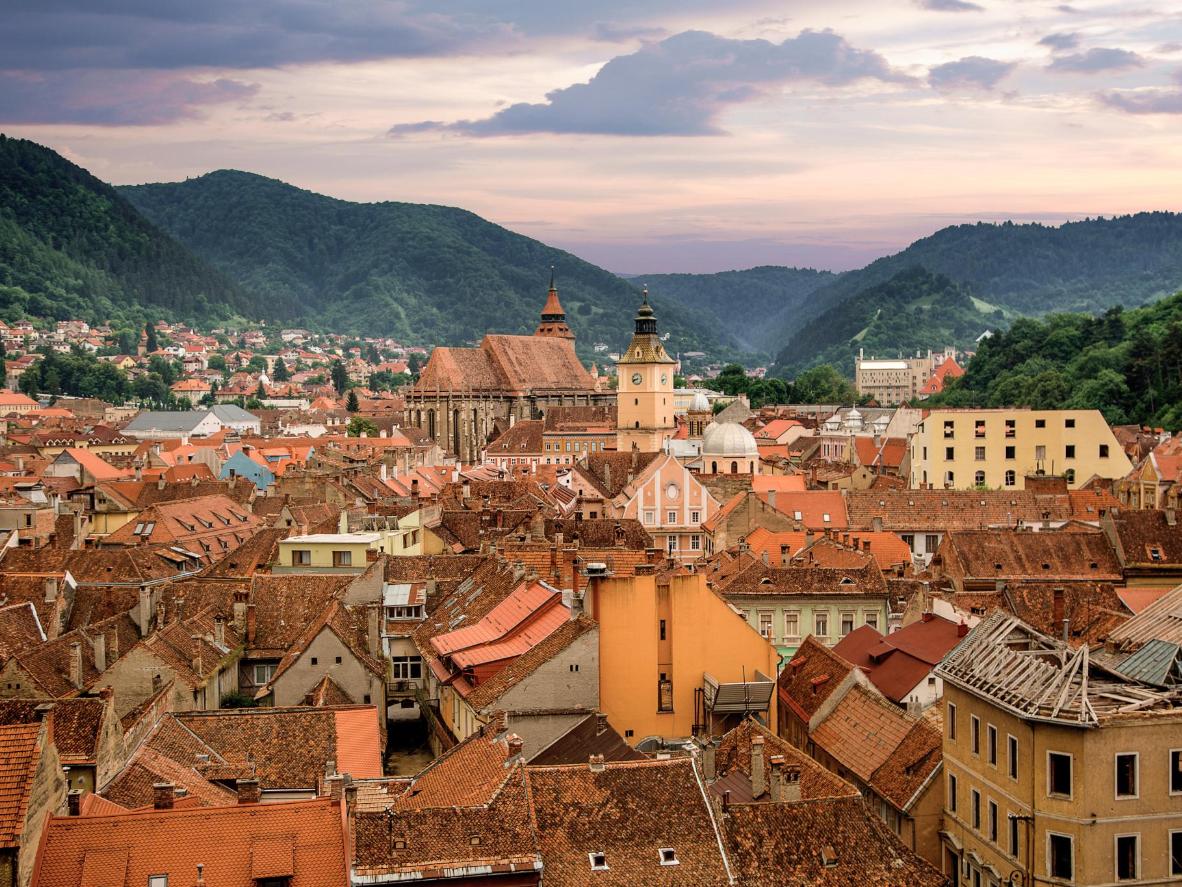 Brașov, Romania
Found in the heart of Transylvania, the 13th-century city of Brașov will transport you back medieval times. The city is surrounded by the peaks of the Southern Carpathian Mountains and is full of romantic, Gothic turrets and towers that create an incredible skyline. Stay in the heart of Braşov's Old Town at the chic and highly rated apartment, Quiboo.
Traveler tip from Eduard:
"I recommend eating at Bistro del Art, have some quality Romanian craft beer at The Jar, and enjoy the best specialty coffee at Nola (all in the center of Brașov)."
Melaka, Malaysia
Melaka, Malaysia
Melaka City, the capital of the eponymous state, served as a major trading port in the 15th century. While it's still rich with heritage buildings and ancient landmarks, travelers can also take in the contemporary street art dotted around town during a stroll down Jonker Walk. Plus, there are tons of local boutiques, small museums, and restaurants with spicy and tantalizingly tasty local Nyonya cuisine. Spend the night at the modern and spacious Yote 28.
Traveler tip from Baharuddin:
"Melaka is well known for its history and heritage, its cultural events, and its food – don't miss the many delectable rice specialties like Nasi kandar, noodle dishes such as Mee goreng mamak, or the pancake-like snack, Apam balik."
Montpellier, France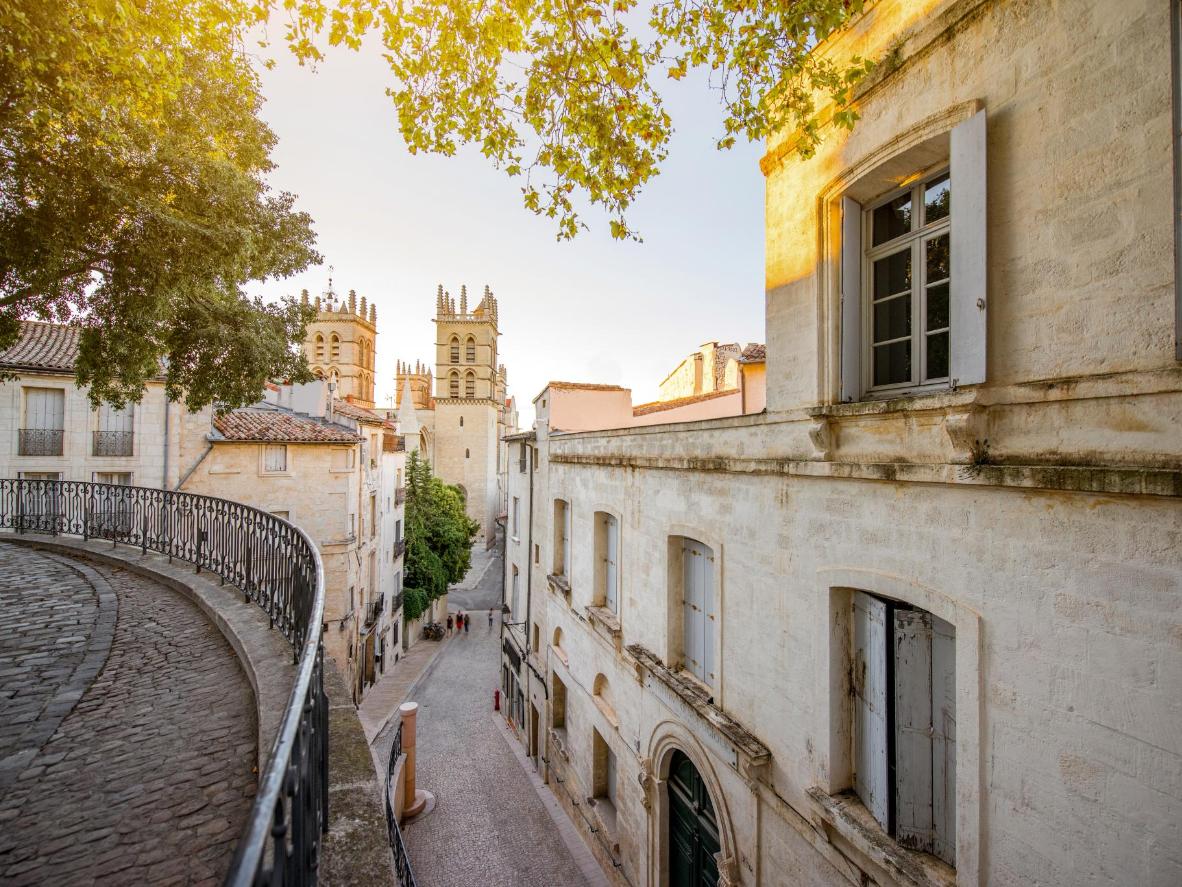 Montpellier, France
Awash with Renaissance building facades, ornate fountains, and polished marble squares, the elegant city of Montpellier is a gem on France's Mediterranean coast. Take a stroll down the stunning waterfront Promenade du Peyrou to sample some French cheese in the market before visiting the magnificent Cathedral. Art enthusiasts should also pay a visit to the Musée Fabre to see some exquisite 15th-century art. Then head to one of the area's wide, white-sand beaches like Plage de L'Espiguette, which stretches 11 miles along the shore. Head back to Montpellier and spend the night in a 14th-century building in the heart of the city, at the delightful B&B "Chambre d'Autres".