For an unforgettable vacation with a sense of adventure, theme parks are where it's at. From family-friendly teacup rides to roller coasters that will spin you around and upside down at lightning speed, here are five of the best theme parks in Europe.
Legoland® Windsor, UK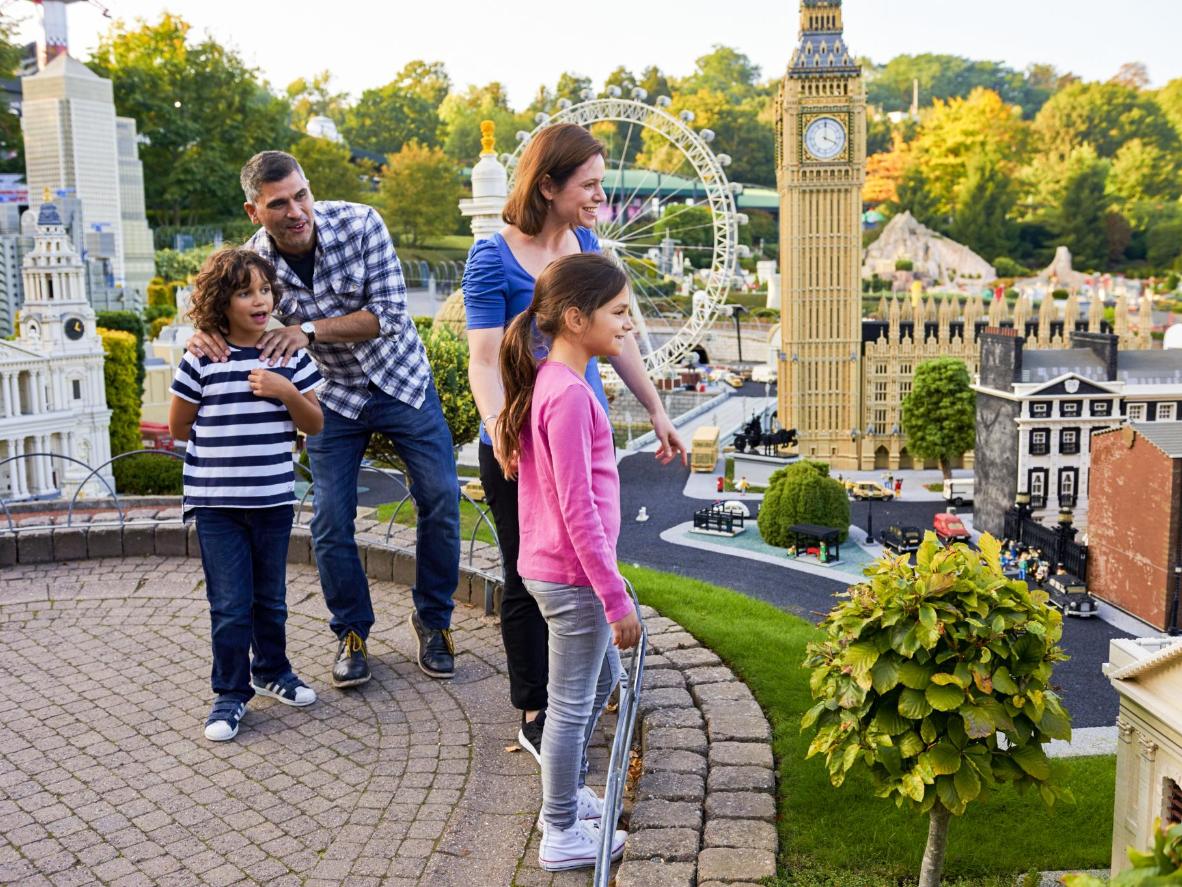 Legoland Windsor, UK
The second Legoland to be built after the original in Denmark, Legoland® Windsor first opened its LEGO® doors in 1996 but remains a theme park classic. Designed for families with children under 12, it's a creative and playful world spanning 150 acres with 55 rides including the charming Lego City Driving School and Miniland, a model village with LEGO® landmarks ranging from a tiny Taj Mahal to Times Square. There are also exciting attractions for adults, like The Dragon roller coaster, numerous live shows, and—of course—LEGO® bricks scattered all around the park for spontaneous construction sessions. There's a themed LEGOLAND® Windsor resort hotel too, making for an easy family trip.
PortAventura World, Spain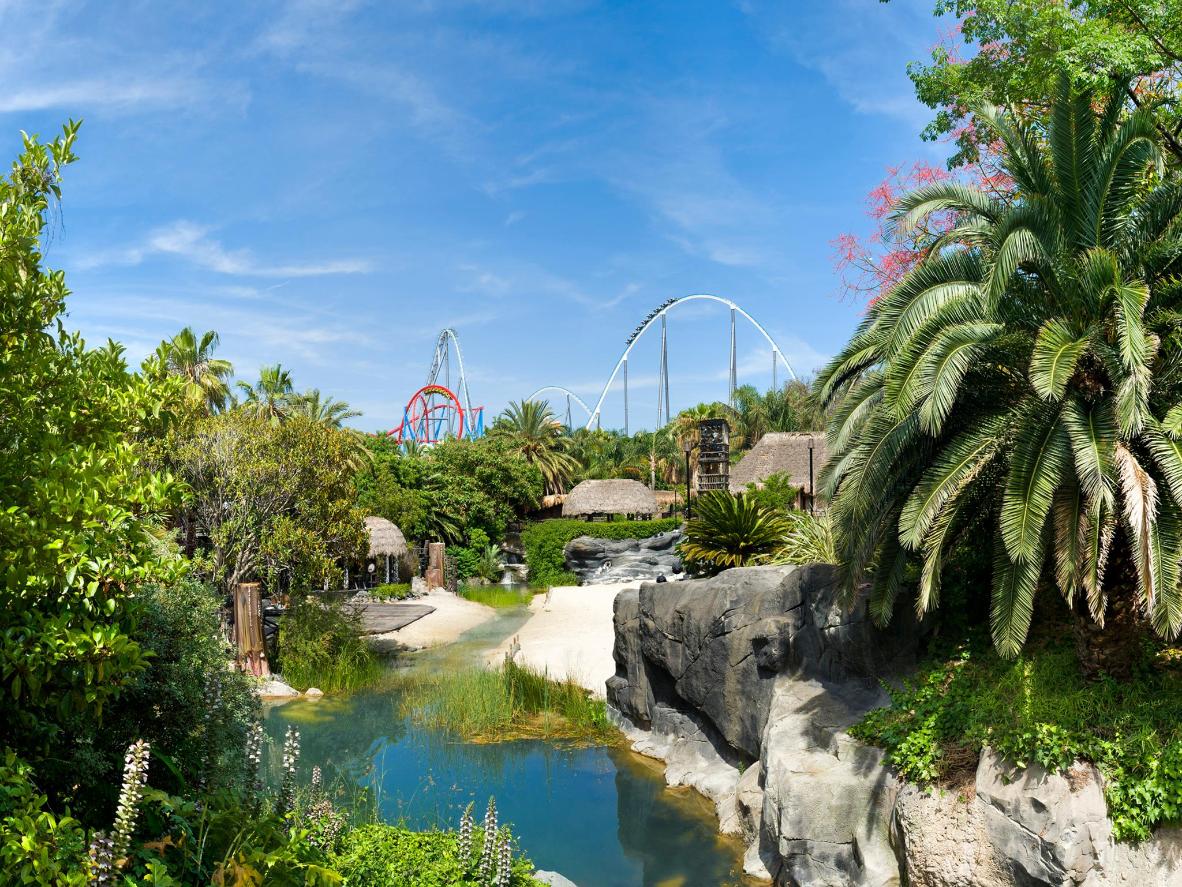 PortAventura World, Spain
Just an hour and 15 minutes' train ride along the sunny Spanish coast from Barcelona, PortAventura World is a beach vacation and theme park rolled into one. Set in greenery and flowers, the park is divided into six worlds. There's Mediterrània, an area modeled after a fishing village with a peaceful lake and the not-so-peaceful "Furius Baco," a catapult that hurls you at a speed of 84 miles per hour. Or a Mexico-themed area where you can plummet from a height of 328 feet on the Hurakan Condor freefall and then treat yourself to tasty tacos afterward. To cool down on a hot summer day, take a splash in the various water rides – Tutuki Splash, Grand Canyon Rapids, and Silver River Flume being the most popular. Stay at the PortAventura Hotel and get free tickets included in your stay.
Thorpe Park, UK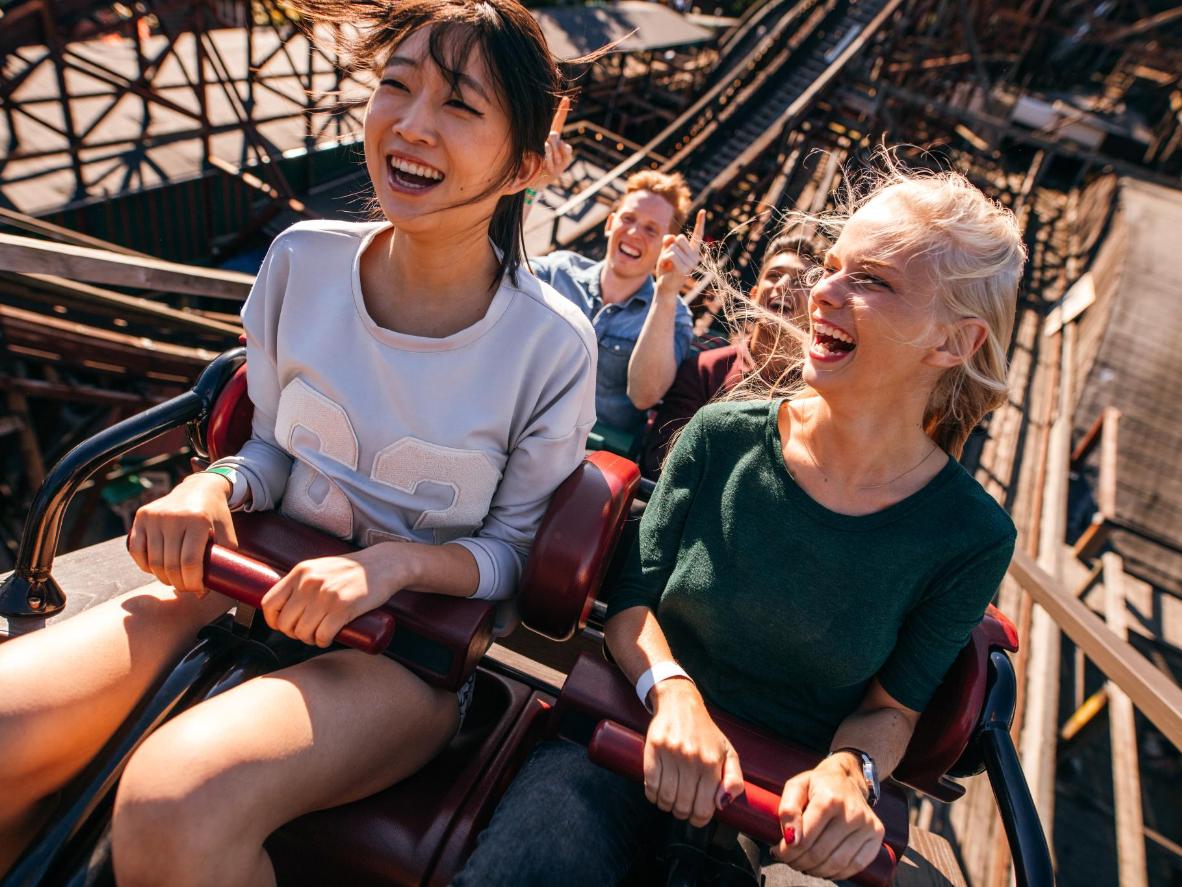 Thorpe Park, UK
An hour's drive or train ride from central London, Thorpe Park is home to "Stealth"—the UK's fastest roller coaster—and a number of other record-breaking rides, immersive experiences, and events. Check out Colossus, the world's first ten-loop rollercoaster, or Saw, the world's first horror movie-themed roller coaster. Or the mighty Tidal Wave water ride. Only true daredevils should attempt the Nemesis Inferno, with several hundred meters of sharp twists, turns, and sudden lunges in every direction. If you're looking for something mellow in between adrenaline kicks, there's also Derren Brown's Ghost Train, Black Mirror Labyrinth, or—if you really need to wind down—a family-friendly teacup ride. Get settled in London at Stayo Waterloo, close to where the train to Thorpe Park departs.
Disneyland Paris, France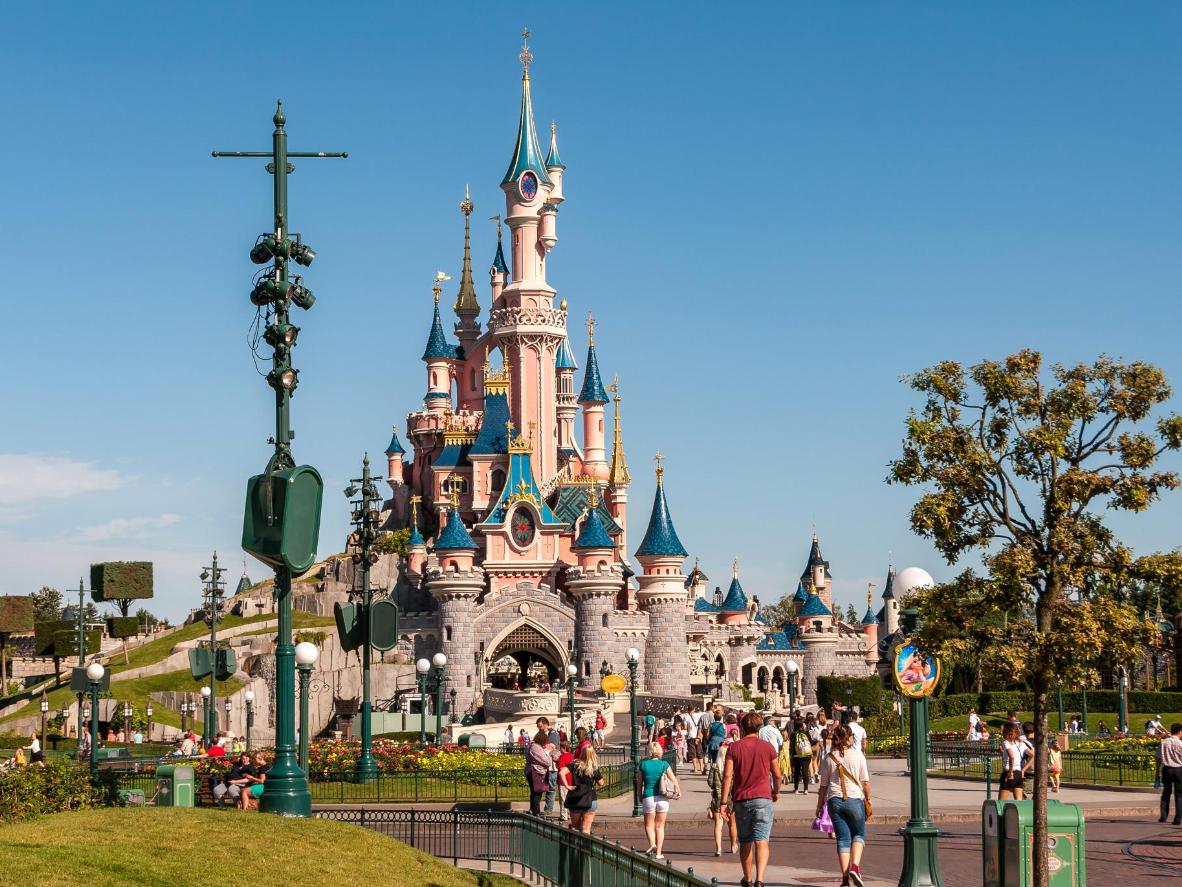 Disneyland Paris, France
Disneyland Paris is one of the world's most visited theme parks – and for good reason. Just 20 miles from Paris, it doesn't have to be a standalone trip, yet it offers visitors a Finding Nemo roller coaster, a Ratatouille adventure, and a whole world of fantastical wonder framed by the sparkling pink spires of its Sleeping Beauty Castle. It's currently celebrating its 30th anniversary, so now is the time to visit, with a whole year of special festivities and new attractions planned that kicked off on March 6, 2022 – from an Avengers Campus opening in summer 2022, to limited edition 30th anniversary pastries, cocktails, and merchandise and a new Disney show featuring Minnie Mouse in a custom Stella McCartney costume. Stay in Paris at citizenM Paris Gare de Lyon for easy access to the train to Disneyland.
Parque Warner, Spain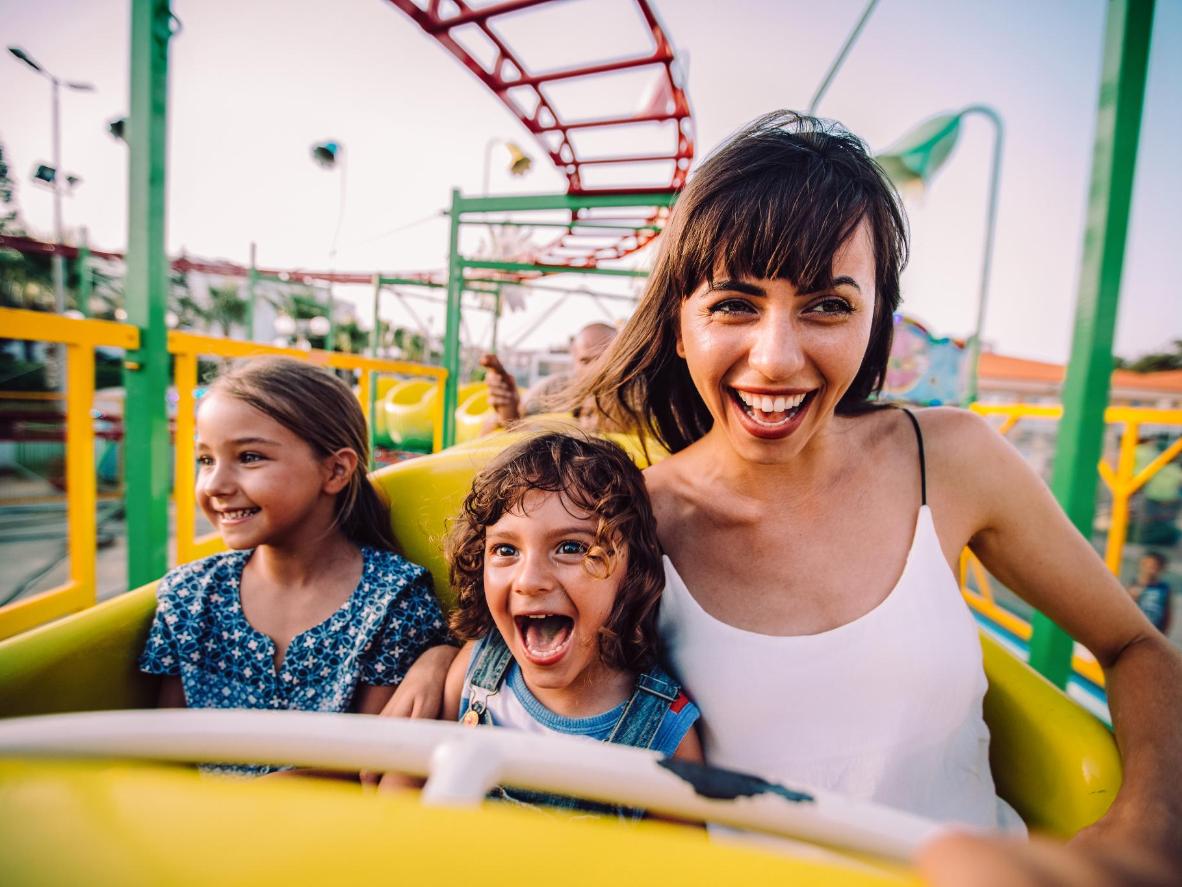 Parque Warner, Spain
Parque Warner is a vivid theme park just outside Madrid that brings to life the magic of Warner Bros Studios, from Spanish-speaking Daffy Duck and Bugs Bunny to themed areas that include the "Old West Territory" and "Hollywood Boulevard." The park's real show-stopper rides are the "Batman: Arkham Asylum" and "Superman: La Atracción de Acero" roller coasters, the latter speeding up to 62 miles per hour while the former takes you through dizzying loops and down intense drops. There's also a charming wooden roller coaster, various family-friendly rides, water rides, and fun shows such as the action-filled "Police Academy Stunt show" and the "Gotham City Streetmosphere show." Stay at Hotel Sancho near Estación Madrid – Puerta de Atocha, the station from which you can catch the train to Parque Warner.