The Riverside Durham is England's most northerly ground, as well as the venue for England v New Zealand and two Sri Lanka matches during the ICC Cricket World Cup 2019. It's relatively new, having only opened in 1995 but has already hosted memorable matches like Pakistan v Scotland in 1999, during which Abdul Razzaq took three wickets apiece.
But enough about the stadium – for the lucky few who nabbed tickets for any of these three fixtures, it's time to acquaint yourself with this infatuating university city set on the banks of the River Wear, where you'll find friendly people, tea rooms, history, terraced Georgian houses and plenty more to keep you occupied in between matches.
What to do
Durham Cathedral & Durham Castle
Durham Cathedral and Castle, both built upon a hilltop that rises out of a loop in the River Wear
Most visitors to Durham arrive by train on the East Coast Main Line and are immediately met with the vision of the city's magnificent castle and Norman cathedral. Both are built upon a hilltop that rises out of a loop in the River Wear, their spires and turrets defining the cityscape. The presence of these architectural masterpieces looming over the city endows Durham with a powerful transcendental and historical appeal. Climb steep, narrow cobbled alleyways to the top of the hill to Palace Green, a public square that separates the two structures – from here, you can see the 496-foot-long Cathedral side-on, as well as the castle in all its glory. Head inside the 11th-century cathedral to discover incredibly advanced (for its time) stone vaulting, mammoth columns and other details. Then there's the castle, on which construction began under the orders of William the Conqueror in 1072, evolving from its Norman origins with various architectural additions over the centuries since. Its hallowed walls are now home to fortunate Durham University students but it is also open to the general public to visit on guided tours.
Beamish Museum
Experience life in a 19th-century northern English town at the Beamish Museum
Durham may be small and lacking a large repertoire of tourist attractions but of the handful of options available, there's some high-quality fodder. In particular, the Beamish Museum (just a 10-minute drive from the cricket ground) is an open-air 'living museum' that's laid out like a northern English town from the early 19th century up until the mid-20th. There's even a colliery shedding light on coal miners' lives in the 1900s (do take the tour down the drift mine) and activities like a spam-tastic 1940s wartime cookery experience. Visitors can mingle with staff dressed up in traditional garb, buy fish and chips cooked in beef dripping from Davy's Fish and Chip Shop, and have a cup of tea in the Farmhouse Café or tea rooms.
Where to eat
Flat White Kitchen
Try the ricotta pancakes with maple syrup and cinder toffee butter at Flat White
A local favourite (especially among students) is Flat White, a café and restaurant spread across five storeys in a 16th-century house on Saddler Street (seconds from the cathedral and castle). While the aesthetic is on-trend and aimed at the university demographic (picture industrial features like exposed brick and copper pipes in a light and airy space), the food is for everyone. And it's consistently great, from classic brunch dishes like ricotta pancakes with maple syrup and cinder toffee butter to seasonal tapas-style plates (on certain days) and soups like split pea & ham knuckle with mustard crème fraiche. Finally, don't forget to have a coffee; Flat White boasts both experienced baristas and beans sourced from Ouseburn Coffee, an independent roaster based in Newcastle.
Cellar Door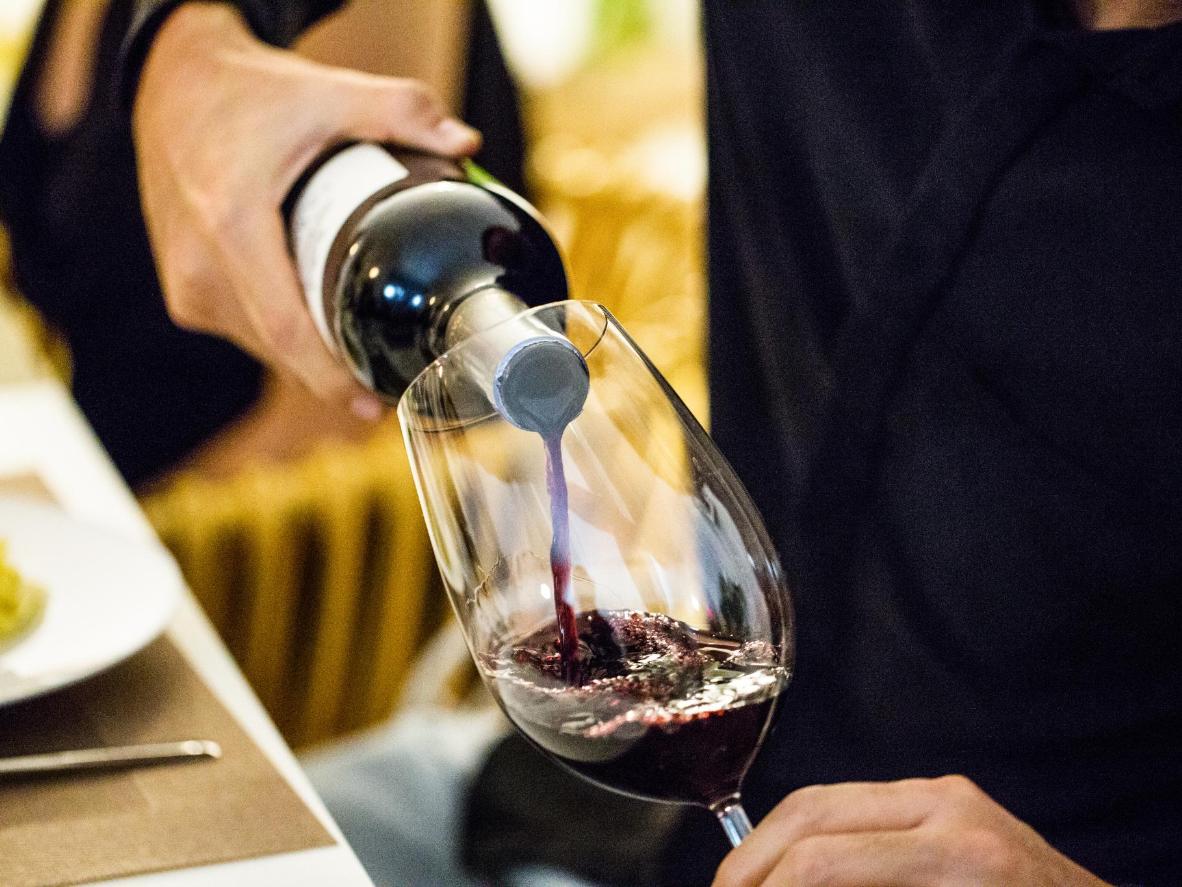 Dine in a 13th-century cellar conversion at Cellar Door
For a post-match meal to remember, head below ground through an inconspicuous entrance on Saddler Street to discover popular restaurant, Cellar Door. Though diners may also choose to eat in the bright above-ground dining room or on the balcony overlooking the river, the 13th-century cellar conversion is where it's at. The food is high-end and focused on seasonal, local produce, from the warm, rosemary-scented bread to carrot and cumin gnocchi or duck breast with Wye Valley asparagus and wild garlic aioli.
Where to stay
The Kings Lodge Inn
Relish the flower-filled country garden at The Kings Lodge Inn
In a historic stone house just a short walk from the centre of town, the Kings Lodge Inn offers accommodation within a family-friendly pub restaurant fringed with a flower-filled country garden. The rooms are simple but delightful, a continuation of the decor in the rest of the building where tartan furnishings and wood panelling feature alongside a welcoming atmosphere.
Durham Riverside Apartments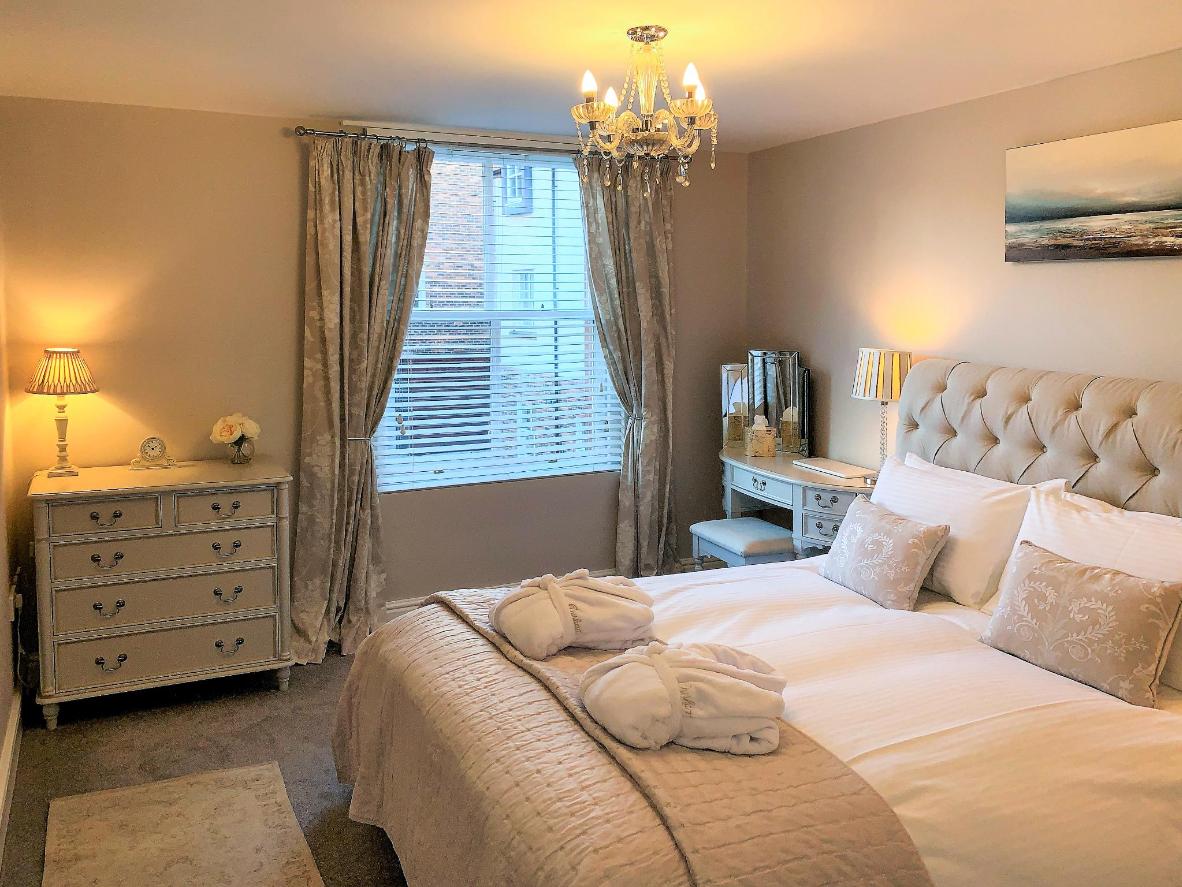 Stay right on the banks of the River Wear in these homely apartments
Providing wine, cream tea and other treats on arrival, the self-catering Durham Riverside Apartments gives guests a space to unwind and feel at home in a new city. The location right on the banks of the River Wear is also enviable, with a slow and steady stream of rowers gliding past each morning. It's also just a short walk from the city's key sights.
More from Sports & Fitness