Some say that mountains are there to be climbed. Others argue the opposite: that slopes are not for scaling, but for speeding down in a cloud of dust and gravel. In celebration of those who like it fast and furious, we've put together a list of the six best mountain biking destinations on the planet*.
Riva del Garda, Italy
Mountain biking in Riva del Garda, Italy
Stunning mountain views? Check. Routes to suit all levels? Check. Wonderful Italian food? Double check. Riva del Garda is a biker's dream, with many trails going along the River Adige, up ascents and out onto views over the lake itself. The town doesn't lack for nice places to stay, but one of our guests' favourites is Du Lac Et Du Parc Grand Resort, set in idyllic parkland, with indoor and outdoor pools.
Moab, USA
Mountain biking in Moab, USA
The desert has never been so plentiful. The dusty, rust-coloured terrain around Moab is scattered with a bounty of mountain biking trails. There are routes for all levels, but if you're after something challenging, try the Slickrock Trail – full of adrenaline-heavy drops and spectacular valley views. For the full Moab experience, check out Red Cliffs Lodge, complete with its own winery and a hot tub for night-time dips under the stars.
Winterberg, Germany
Mountain biker riding through woods
For death-defying downhill, Winterberg can compete with anywhere in Europe – but it's the profusion of berms, rollers, drops and gaps that set it apart. If you like to do tricks, these slopes can keep the most demanding of riders occupied. For an all-round 'play hard, relax hard' experience, the Vakantiehotel Der Brabander is an ideal choice. This four-star hotel has a spa offering massages, five saunas, a relaxation room and a pool.
Finale Ligure, Italy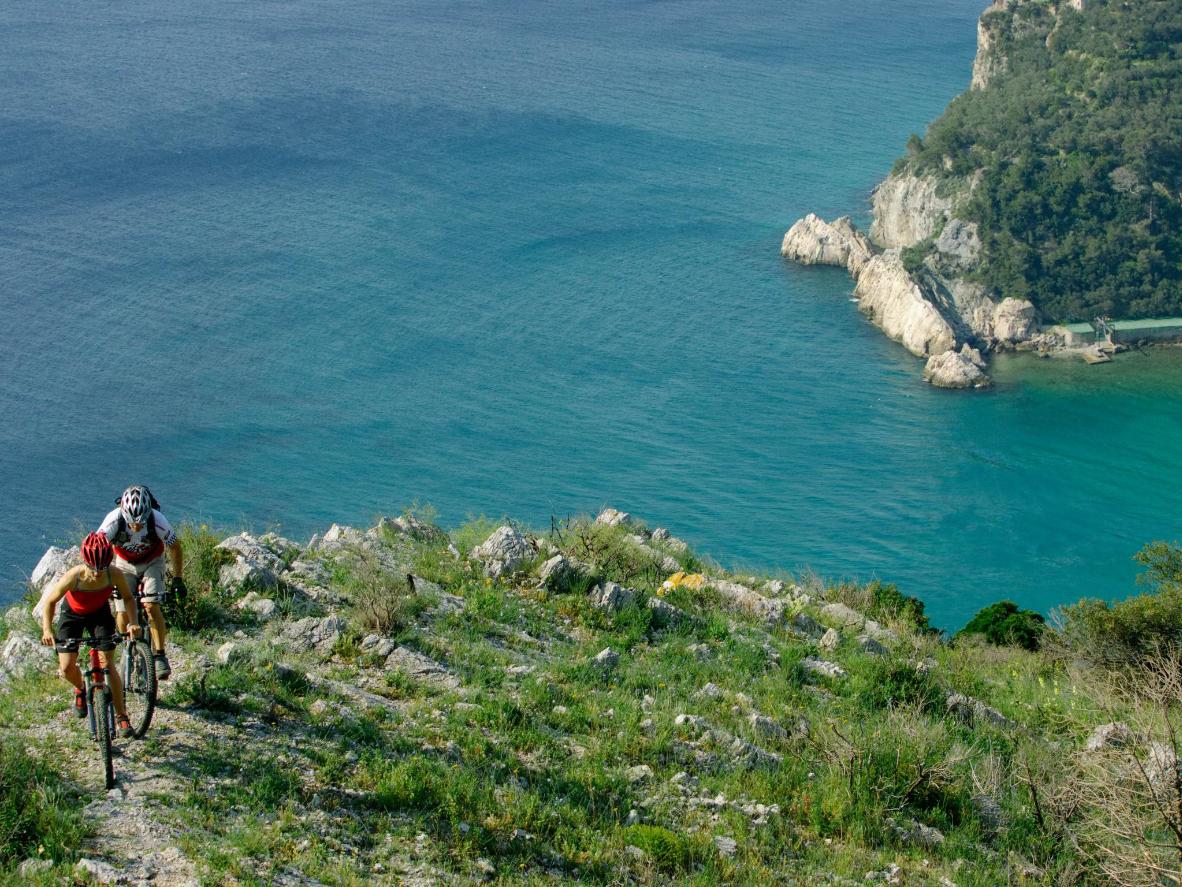 Couple biking up a mountain
Beginners beware. Above this sleepy town lies a network of paths that'll test even the best bikers. Many set off from an abandoned, graffiti-spattered NATO base. The rewards are great – trails that run past ruins and a beautiful finish down on the beach. One of Finale Ligure's highest-rated properties is La vie est belle, a charming bed and breakfast with remarkable views.
Whistler, Canada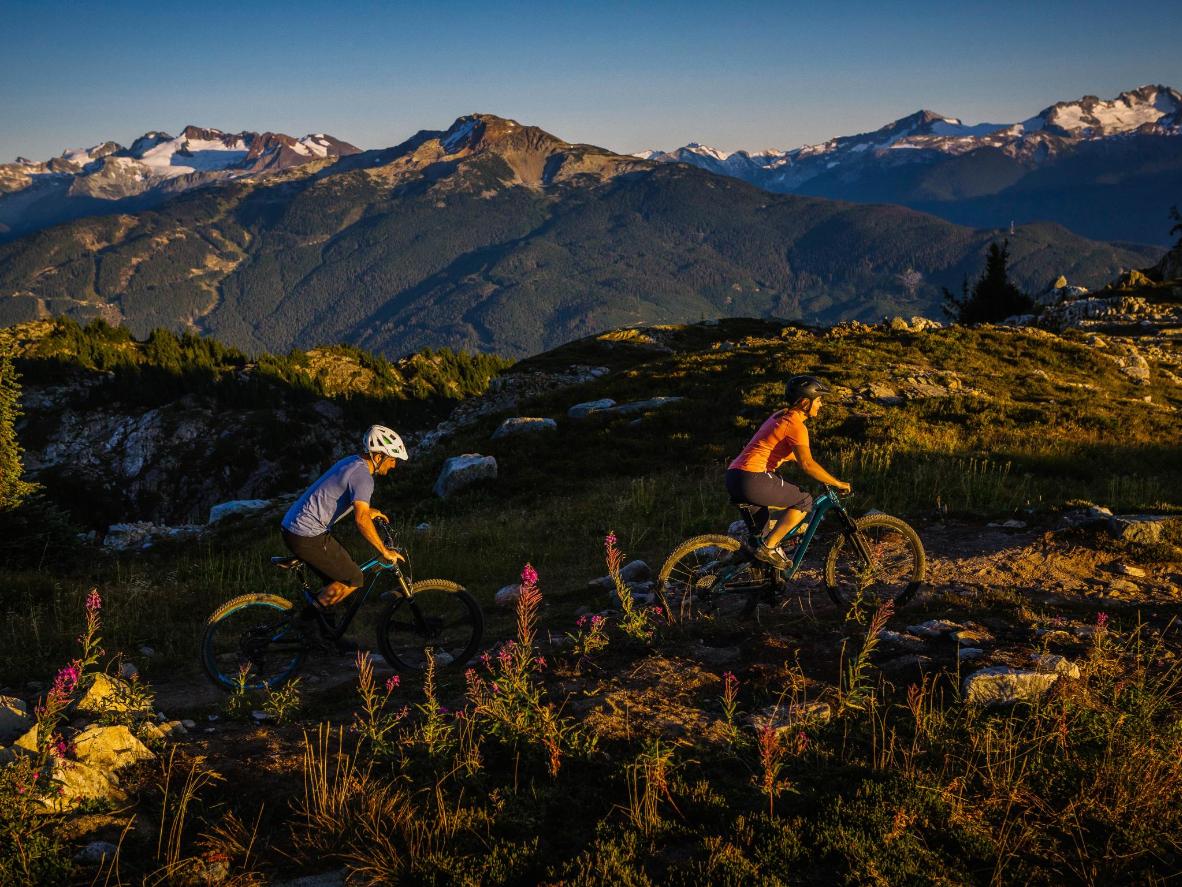 Couple mountain biking in Whistler alpine
Whistler is one of the best ski destinations in winter but in spring, it transforms into planet Earth's top mountain biking spot. Nowhere else has as many kilometres of downhill biking – and with backdrops this dramatic, it's easy to see why Whistler's so loved by bikers. For a quiet lakeside base to relax in the evening, how about Nita Lake Lodge? It hits the spot for views, on-site massages and hot tubs.
Leogang, Austria
Mountain biking in Leogang, Austria
The peaks around Leogang are the Alps at their best: pretty and perfect for biking. The area is so full of trails and freeride routes that you'll never finish them all. Not to mention Leogang Bikepark, an all-levels complex that hosted the 2017 UCI Mountain Bike World Championship. Leogang isn't short of places to rest tired legs, but it's hard to look beyond Kleintödlinggut, a rural property with bike storage and mountain views.
*These destinations were the top-rated cities for 'mountain biking', according to Booking.com travellers. Destinations had to have over 500 endorsements for 'mountain biking'.