London during Christmas has a special charm, with almost every corner sparking with holiday cheer. As the festive season descends upon the capital, the city dons its most magical attire, offering travellers an unparalleled Yuletide experience. Here are six enchanting experiences that will make your Christmastime visit to London truly special.
Winter Wonderland at Hyde Park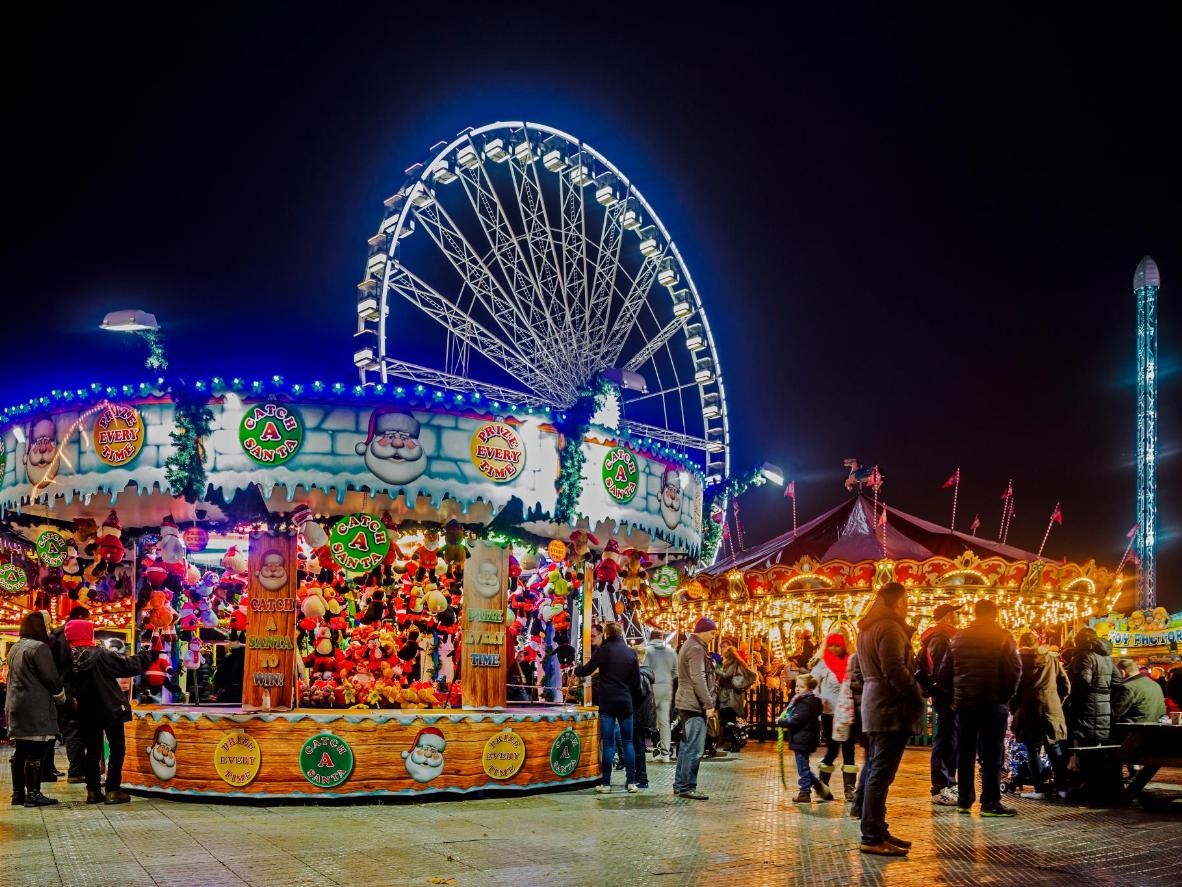 Soak up the holiday spirit at Hyde Park's Winter Wonderland
Hyde Park transforms into a festive dream every Christmas, inviting families to participate in a longstanding city tradition: Hyde Park's Winter Wonderland. This seasonal event captures the holiday spirit with various activities for all ages, including ice skating on the country's largest outdoor rink and captivating circus performances.
The crown jewel of the Winter Wonderland is the Magical Ice Kingdom. Over 500,000 kilograms of ice is masterfully sculpted in this whimsical world to create secret passageways, snow-covered ice slides and the grand Ice Palace's crystal carriage. Additionally, the Winter Wonderland boasts a vibrant Christmas market brimming with unique gifts and delectable seasonal treats.
Book a stay at The Dorchester. Conveniently located near Hyde Park, it offers sumptuous five-star rooms with scenic winter views out over Hyde Park.
London's finest carol concert at the Royal Albert Hall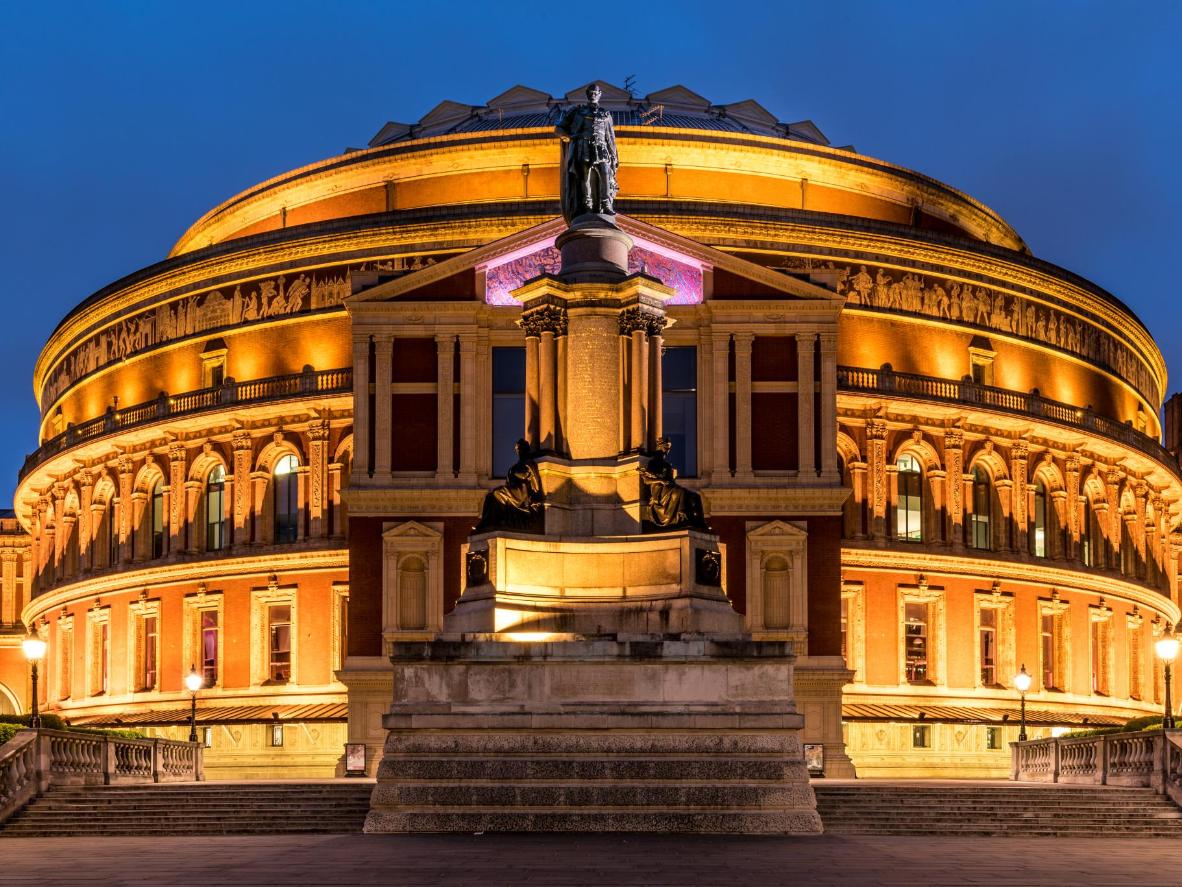 Sing along with the Christmas crowds at the Royal Albert Hall
The Christmas Carols at the Royal Albert Hall have become a festive favourite over the years. The iconic venue sets the stage for a heartwarming holiday experience every year. In a place where festive fun knows no bounds, sing along to your favourite holiday tunes and soak up the festive atmosphere that fills the grand hall. It's an opportunity to connect with the spirit of the season and gather with fellow holiday enthusiasts in this iconic venue.
Book a night or two in the Harrington Residences, a short walk from the hall.
London's magical Christmas lights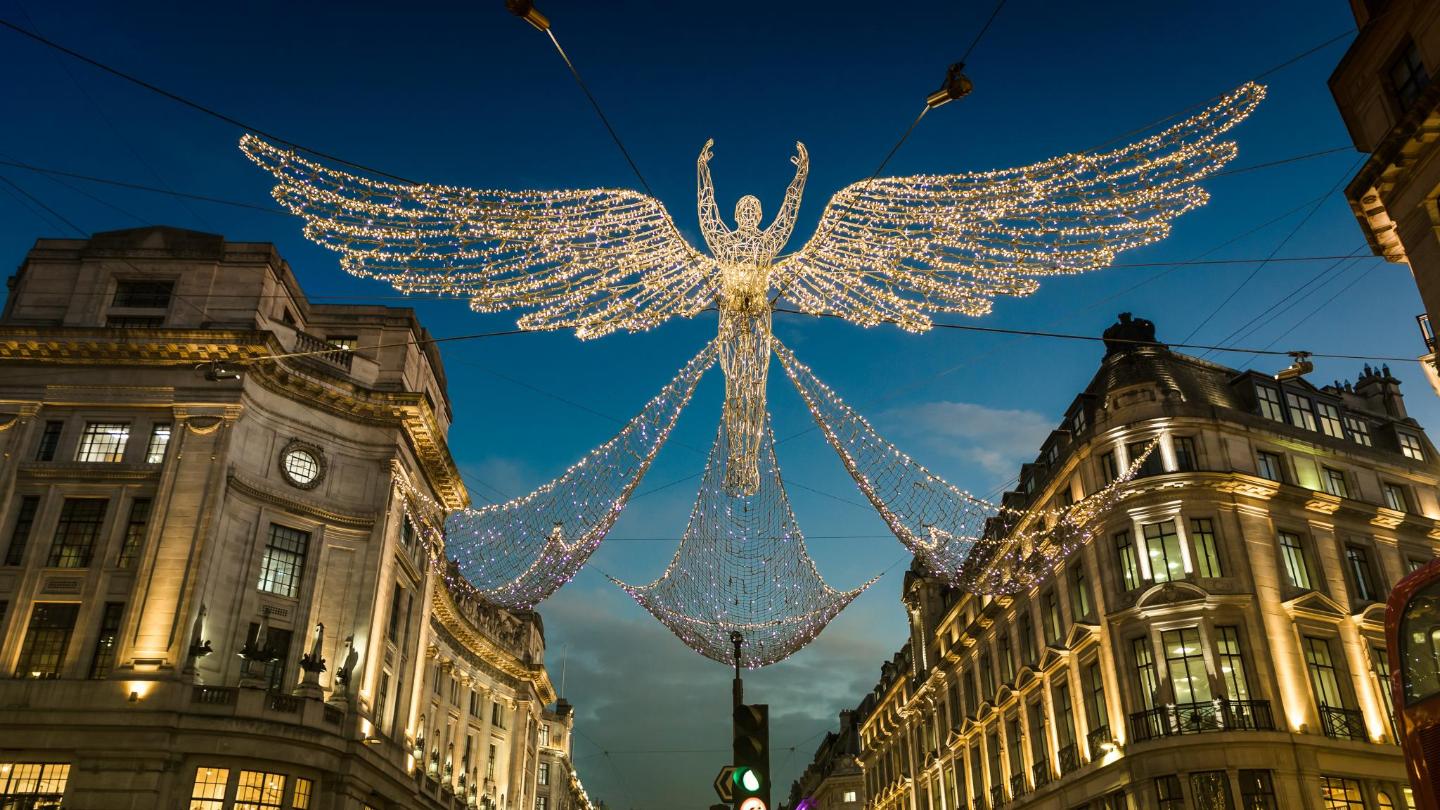 Watch London sparkle as streets across the city centre are adorned with Christmas lights
Every year, London's festive spirit awakens, lighting up the city's streets with enchanting displays of holiday decor and filling the night sky with shimmer and sparkle.
Oxford Street, with its radiant tunnel of lights, creates a mesmerising canopy that stretches as far as the eye can see. These brilliant lights make an evening stroll down this famous shopping street an enchanting experience, casting a warm and inviting glow on shoppers and sightseers.
Regent Street, with its curved architecture, provides the perfect canvas for elegant decorations. The subtle glow of the lights against the backdrop of London's historic buildings creates an ambience that's timeless and inviting.
In Covent Garden, a towering Christmas tree takes centre stage, adorned with an array of lights and decorations. This enchanting courtyard becomes a focal point for holiday photos and joyful gatherings. The tree and vibrant decorations create an infectious sense of wonder for those seeking the heart of London's Christmas spirit.
To make sure you're close to all the attractions, book a few nights at The Londoner in the heart of the West End. You'll be only a short walk from the streets with the best lighting displays.
Skate, shop, and sip: Somerset House's festive ice rink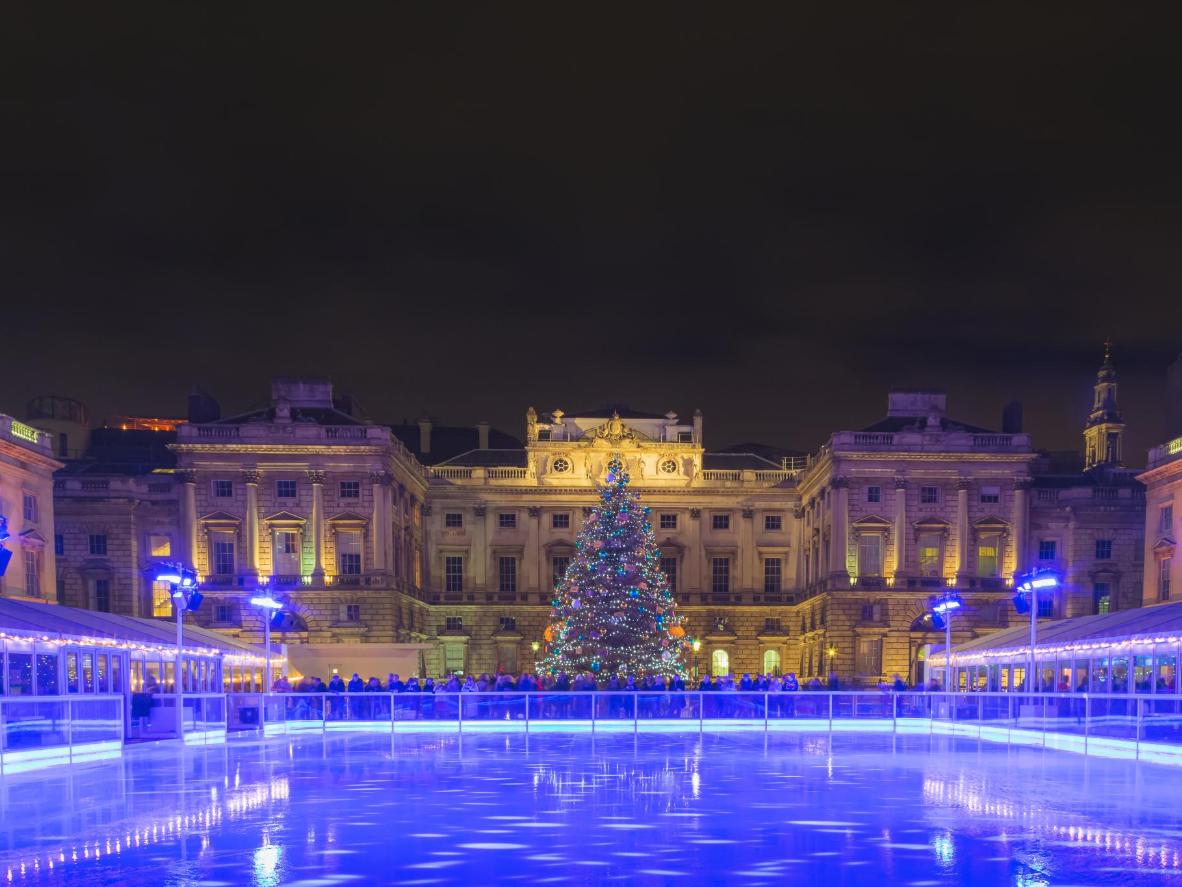 Hit the ice at London's quintessential Christmas experience
Ice skating at Somerset House is the quintessential London Christmas experience. The historic courtyard of Somerset House transforms into a festive ice rink during the holiday season, welcoming skaters of all levels. It's the ideal spot for families and friends to enjoy together.
The setting is undeniably charming – the courtyard is adorned with fairy lights, creating a warm and inviting atmosphere. And after your time on the ice, why not explore the Christmas Arcade within Somerset House? This vibrant market offers a broad selection of unique gifts, seasonal treats and cosy beverages to complete a delightful day.
Book a stay at Middle Eight, a short walk from Somerset House, and retreat to its stylish interiors after some time on the ice.
London's winter igloos: festive feasting in a cosy cocoon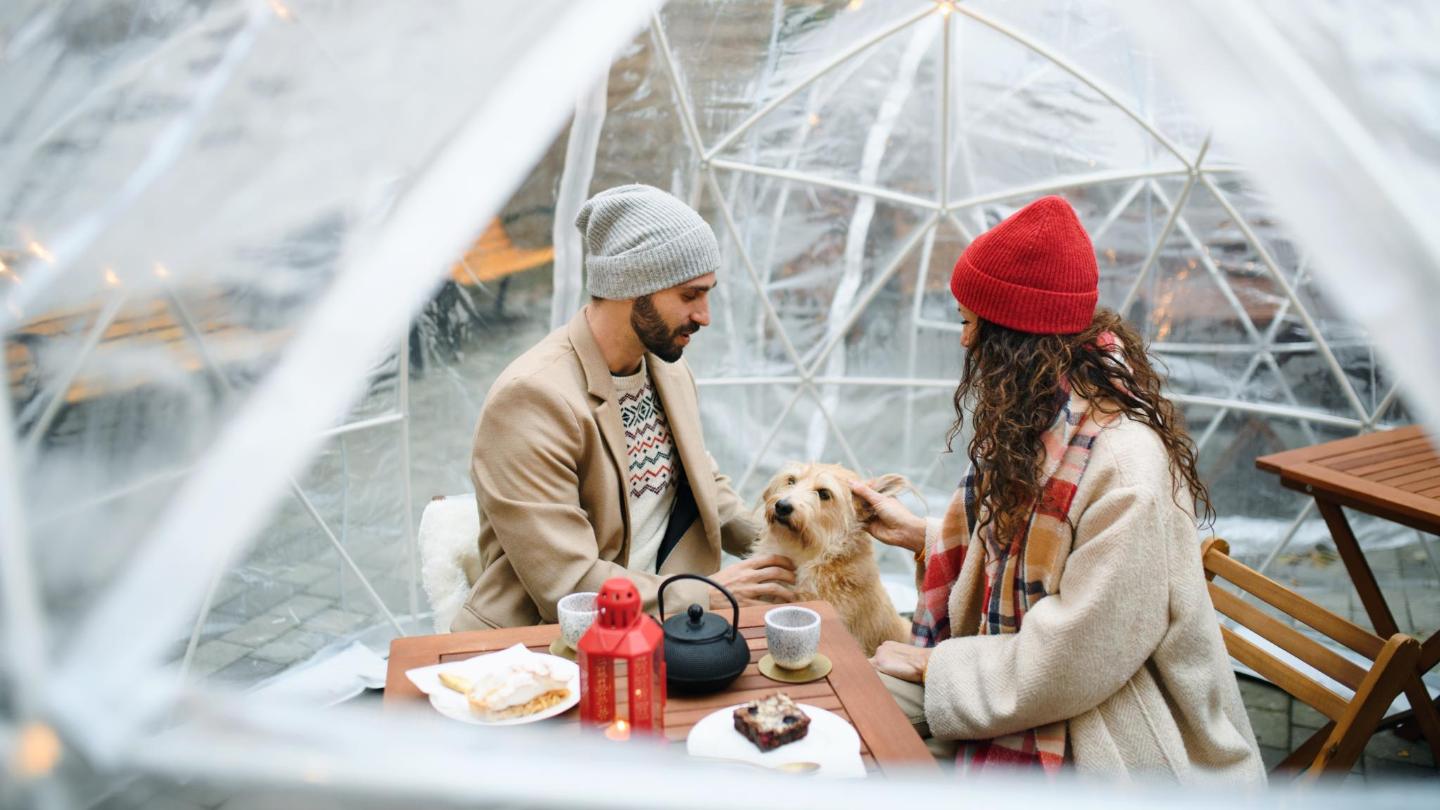 Tuck yourself away in a cosy igloo as you enjoy a Christmas feast
London's inviting winter igloos provide a unique culinary adventure. These charming bubbles allow guests to dine and make merry while shielded from the winter elements. And there are now several other spots offering a similar experience.
The year-round Thames-side igloos at Coppa Club, Tower Bridge, set the stage for Christmas celebrations with iconic views of Tower Bridge and the London skyline. Aviary, perched atop Finsbury Square, offers Nordic-night-themed igloos that provide Grey Goose cocktails, Scandinavian-inspired bites and mesmerising city vistas. Its sister venue Wagtail, located near London Bridge, also offers Nordic-themed igloos with captivating views of the Shard and the Monument.
These cosy igloos, accommodating up to 12 guests, are perfect for festive gatherings during the holiday season. But be quick: they're incredibly popular and get booked up quickly.
Jingle and mingle: discovering London's Christmas markets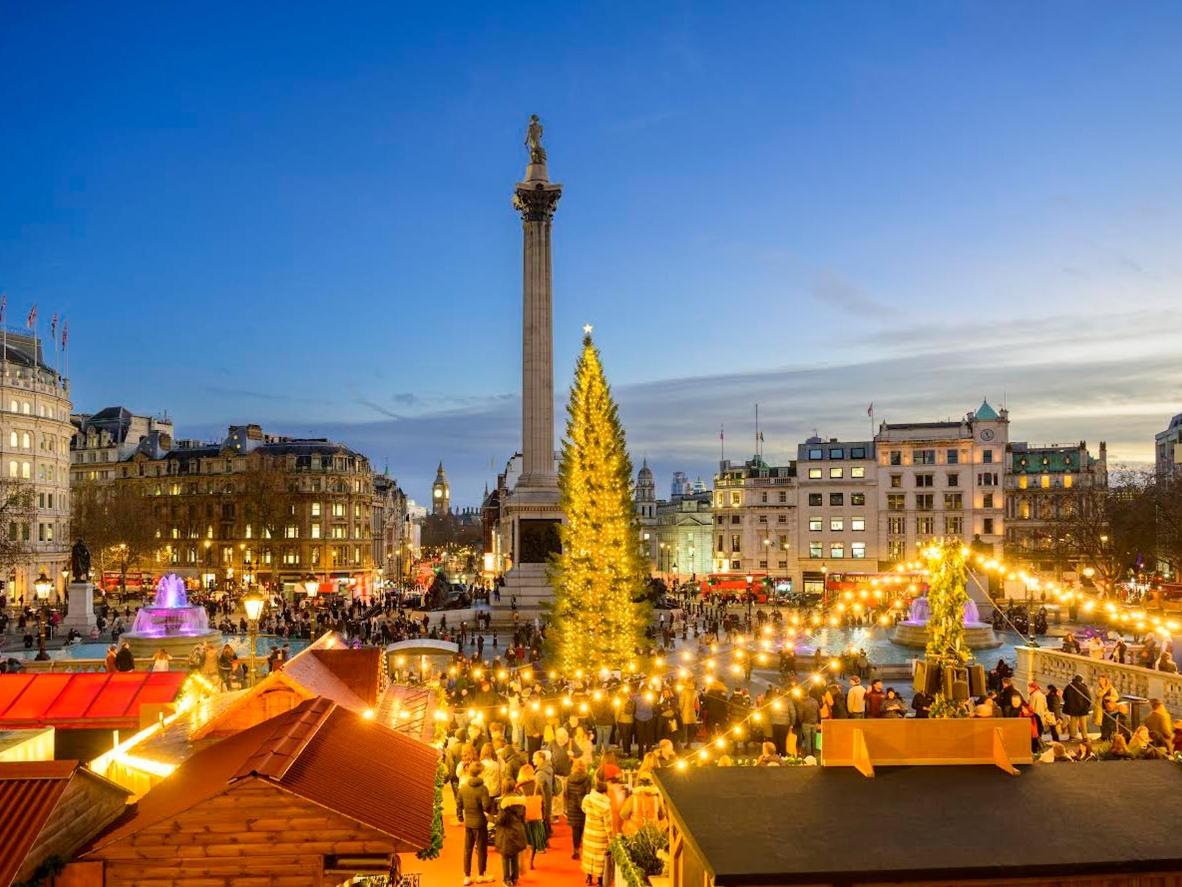 Pick up gifts and winter treats at one of London's Christmas markets
Christmas markets in London are a cherished tradition, and the city goes all out to make them unforgettable. From handmade crafts and clothing to the old favourites like mulled wine and mince pies, London's Christmas markets cater to a variety of tastes and are great places to find both the ideal gift and indulgent treats.
Southbank Winter Market, located by the London Eye, provides a traditional Christmas market experience with wooden stalls adorned with sparkling lights. Here you can find Christmas gifts, decorations and food stalls while enjoying the backdrop of iconic London landmarks.
Over at Leicester Square, embrace a hub of holiday cheer with a Christmas market that has food stalls and live events. London Bridge Christmas Market stretches from London Bridge to the Scoop amphitheatre. It has more than 60 wooden booths filled with charming decorations, gifts and delicious street food.
Book a stay at the Soho Hotel to be close to all these markets and a selection of London's best restaurants, bars and cafés.