There's something about libraries that every bibliophile craves, from the guaranteed peace and quiet to the distinctive smell of aged paper and varnished wood. Library lovers come together from all over the world for one thing – their innate appreciation of the humble book. Sadly, traditional libraries do not come with beds, but plenty of hotels do come with books. We've bookmarked five of the world's quaintest library hotels, where you can curl up with an old hardcover and read to your heart's content.
Library Hotel, New York, USA
The walls are lined with literature at the Library Hotel in NYC
There's more than enough to keep you entertained in New York City, but at the end of a long day of sightseeing, perusing a publication may be the ideal way to wind down. Each of the Library Hotel's ten floors honors one of the categories of the Dewey Decimal System—the most widely used method for classifying library books—and every book-laden room explores topics within those categories, from natural science to philosophy. Browse the pages of your favorite novel over a breakfast of fresh bagels, muffins, and OJ. Or, head up to the 14th floor Writer's Den, which serves up literary-inspired cocktails and sweeping city views.
The Library, Koh Samui, Thailand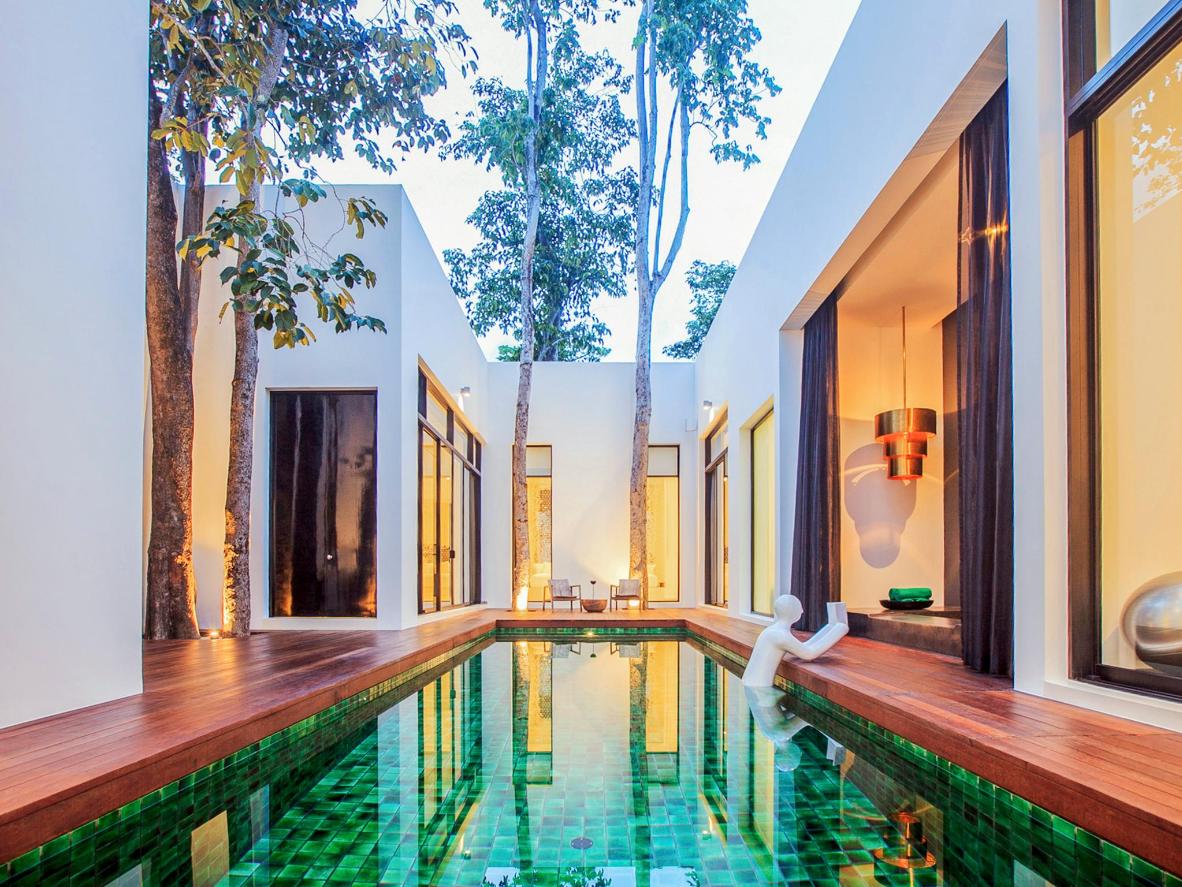 A reader's paradise awaits at The Library
If The Library were a book itself, it would undoubtedly be a bestseller. This stylish beachfront hotel in Koh Samui invites you to simply sit with a book and enjoy the sound of breaking waves all day long. Inside you'll find The Lib, a chic white space home to a varied collection of well-thumbed tomes and rooms. Meanwhile, the outdoor Red Pool—so-called for its vivid fire-hued mosaic tiles—provides a refreshing break in between reads.
The Alcove Library, Ho Chi Minh, Vietnam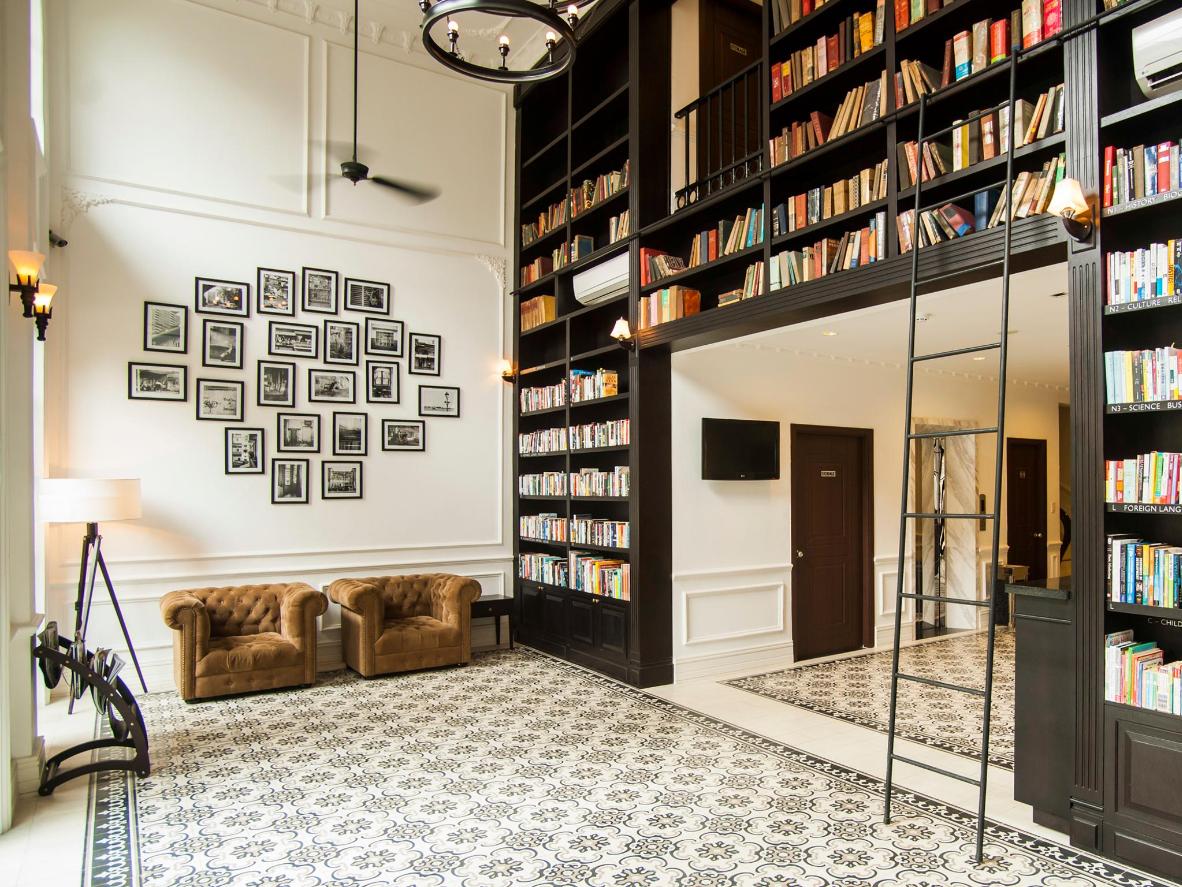 The Alcove Library is the best place in Ho Chi Minh to get lost in a book
Book enthusiasts seeking refuge from Ho Chi Minh's bustling center will appreciate this elegant bibliothèque. The Alcove Library Hotel's grand lobby boasts floor-to-ceiling polished mahogany shelves heaped with a variety of books, while guest rooms each feature their own fictional theme. Find your way up to the roof and order the delicious French toast and homemade yogurt in the aptly named Bookmark restaurant. The remarkable customer service at The Alcove is also something of legend. Staff members are so friendly, they'll even read you a bedtime story.
Book And Bed Tokyo, Tokyo, Japan
Curl up with a novel at Book And Bed Tokyo
Tsundoku is the Japanese term used to express the act of buying a book and leaving it unread, piled with others that have suffered the same fate. Thankfully, you'll never find a neglected novel at Book And Bed, located in Tokyo's Ikebukuro district. Here, guests can read in their own bookshelf beds until they find their way into the land of nod. Though books aren't actually sold here, the lobby area offers plenty in the way of both English and Japanese reading material – including an epic Manga collection.
Hotel Not Hotel, Amsterdam, The Netherlands
The hidden rooms at Hotel Not Hotel could have jumped straight out of a mystery novel
As its name suggests, Hotel Not Hotel promises to be everything you wouldn't expect from a place to stay. Found in the west of Amsterdam, books abound in the eclectic hotel lounge, and peculiar rooms include a converted tram, a printed house, and a lofty crow's nest. Scratch under the surface and this hotel has a few secrets to reveal, too. Hidden behind five cunning bookcases are rooms containing one-way mirrors and paintings. This way, devoted bookworms can see when it's safe to emerge from their secret hideaway.