FREE cancellation on most rooms!
Instant confirmation when you reserve
How do you find the best beer in Dusseldorf?

Andrew
, United Arab Emirates
5 days ago
There really is only one beer in Dusseldorf - and that beer is "Alt". Just about every bar in town serves it, and it is generally considered odd if you ask for a specific kind of beer. The staff will arrive at your table and all you have to do is tell them how many beers you are need, not what kind. Keep an eye on your drink coaster, it is yours, and your responsibility. That sounds a bit odd, I know, but with every drink that is put on it, the waiter will draw a pencil mark At the end of the session there are no fights as to who had what - it is right there on your coaster! I highly recommend Füchschen Brauerie on Ratinger Straße (Ratinger Strasser). It is in the old town, but a part of the old town that seems more local than tourist oriented. BUT if you want to be amongst the Stag/Hens parties that swarm the town over most weekends, head toward the river into the more, um, party oriented areas. You can't go wrong. (Just don't be surprised if you are looked at strangely if you try to order anything other than Alt beer)
Read more traveler tips
See how Booking.com rates
From

9,900

reviews

88%

of users recommended Booking.com
Looking for deals in Dusseldorf? Check prices and accommodations for: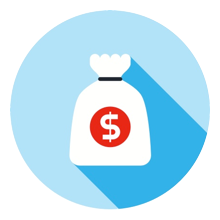 Save money in Dusseldorf
We'll send you our best discounts
Get deals
Recommended for you in Dusseldorf
Good
Score from 2329 reviews

There are 10 people looking at this hotel.

Kaiserswerther Str. 166, Golzheim, 40474 Dusseldorf, Germany

Exceptional
Score from 30 reviews

Good
Score from 1327 reviews

There are 3 people looking at this hotel.

Good
Score from 839 reviews

There are 4 people looking at this hotel.

Wielandstr. 8, City Center, 40211 Dusseldorf, Germany

Wonderful
Score from 480 reviews

Very good
Score from 823 reviews

There are 5 people looking at this hotel.