FREE cancellation on most rooms!
Instant confirmation when you reserve
Why do people say Dusseldorf can be seen best by foot?

Jelena
, Montenegro
19 days ago
Dusseldorf is big city but is very easy to come to know about history, touristic attractions, beer and gastronomy...on every step you will find something new, interesting and nice. But, souvenirs and food are expensive compared with other cities in Germany.
Read more traveler tips
See how Booking.com rates
From

9,873

reviews

88.1%

of users recommended Booking.com
Dusseldorf 279 properties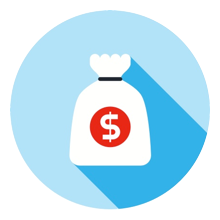 Save money in Dusseldorf
We'll send you our best discounts
Get deals
Recommended for you in Dusseldorf
Popular Hotels in Dusseldorf
Hotels that guests love in Dusseldorf
"I am using this clean and reasonably priced hotel for a quick overnight stay, coming late from Düsseldorf airport and travelling on the next morning from Düsseldorf main train station. I take a city bus from the airport in the evening and a tram the next morning. (I have not had breakfast so that I cannot review it here.)"

"We needed to stay a night after a late flight to Dusseldorf. The hotel is very well located - close to the airport and a highway. Probably not the best place to explore the city, but for us it was perfect. The breakfast was very rich and tasty! We had an apartment in the building behind the main lobby. It was big, warm and very clean. Nothing to complain about. Was a very good stay!"

"The Düsseldorf Hilton is conveniently located between the airport and Altstadt. It's easy to catch the tram to the city centre. There were always taxis waiting. The price of a taxi to the Altstadt was between €10-€12."

"Great location. Easy to get train from dusseldorf airport to hotel. We travelled to dortmund for the football and was easy. 10 mins walk to old town. Great bar in hotel open 24 hours. Staff were very helpful when 23 of us were checking in."

"Very Friendly, helpful staff, Very clean rooms & bathroom. Very good location for old town & main shopping area(walkable in 15 minutes). Convenient for getting around city as near undergrount and tram stop. Free travel pass from hotel for buses, trams & trains in Dusseldorf area saved us a lot of money. Would definately stay here again."
You might also like these hotels
In and Around Dusseldorf
Cities
Districts
Places of Interest
Airports
Other Accommodations
More Hotel Themes
Popular Chains