Meticulously curated wine lists, white tablecloths, and courses of delicately crafted bites – welcome to the world of Michelin-starred fine dining. Such meals—though excellent—aren't exactly affordable for most. However, there are plenty of Michelin-starred restaurants that won't break the bank nearly as much as a tasting menu at the likes of Eleven Madison Park or Alinea. Here are some of our more affordable Michelin picks that won't set you back more than $50 USD per meal.
Ai Fiori, New York, New York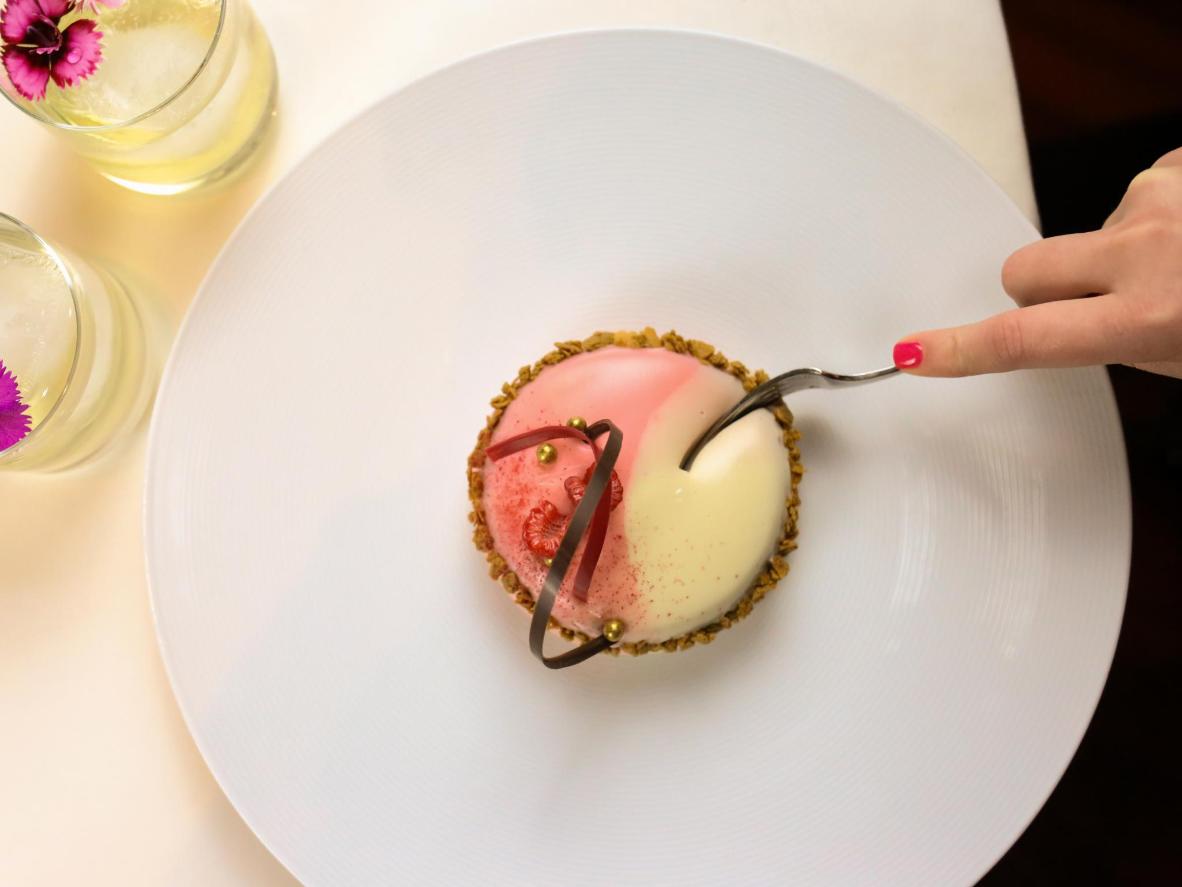 One of the desserts served at Ai Fiori
Excellent Italian food can be found all over New York – just ask any local about their favorite pizza spot. But Ai Fiori, located in Midtown, takes it to a whole new level. Named after the Italian phrase meaning "among the flowers," Chef Michael White's one-Michelin-star restaurant serves modern interpretations of French and Italian Riviera cuisine paired with an impressive wine selection of over 1,000 varieties. Best yet, many of their award-winning entrees are around $30-40 USD. Treat yourself to Astice—their signature dish consisting of butter-poached Nova Scotia lobster, confit leeks, and black trumpet mushrooms—or one of their many hand-made pasta dishes. After your meal, wind down with a nice drink at Bar Fiori or head straight up to your room in The Langham – just steps away, since Ai Fiori is located on the second floor of the hotel.
Tail Up Goat, Washington, D.C.
The vibrant Adams Morgan neighborhood of Washington, D.C.
If you're looking for an excellent one-Michelin star brunch spot in DC without the frills of tablecloth service or confusing utensils, this is the spot. Owned and run by Bill Jensen, Jon Sybert, and Jill Tyler, Tail Up Goat is tucked away in the Adams Morgan neighborhood of Washington, D.C. With its whimsical name, exposed-wood tables, and colorful chairs, you'll find that the restaurant's vibe is very laid-back – but the quality of the food and service are anything but. Treat your taste buds to their $40 USD three-course brunch prix fixe featuring delicacies like ricotta pancakes and grilled mahi mahi. After dinner, walk back to Adam's Inn – just around the corner.
Kin Khao, San Francisco, California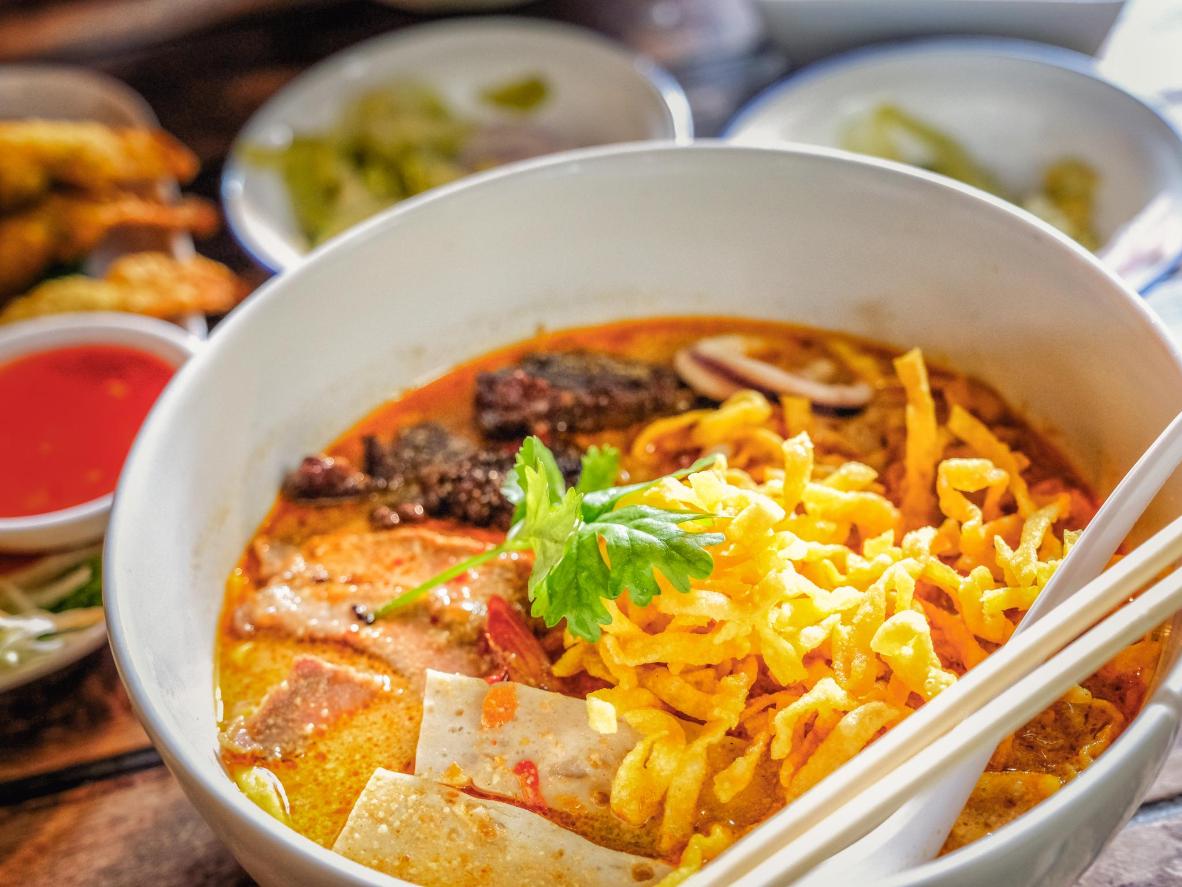 Bookers who are looking for authentic Thai fare won't be disappointed
Founded as an homage to the local cuisine of Bangkok, Kin Khao in San Francisco was first of Silicon Valley techie-turned-chef Pim Techamuanvivit's restaurants to earn a Michelin star. This unassuming eatery prides itself on serving authentic Thai dishes using locally-sourced ingredients, with a few creative twists. Try one of the a la carte entrees—many of which are under $20 USD—or round up a group of friends and enjoy the dishes family-style. Be careful, though: many of the dishes are Thai-level spicy (that is to say, very spicy) and the spice levels aren't adjustable as to maintain the integrity of the dishes. Stay at the Parc 55 Hotel, conveniently located around the corner from the restaurant.
Jeju Noodle Bar, New York, New York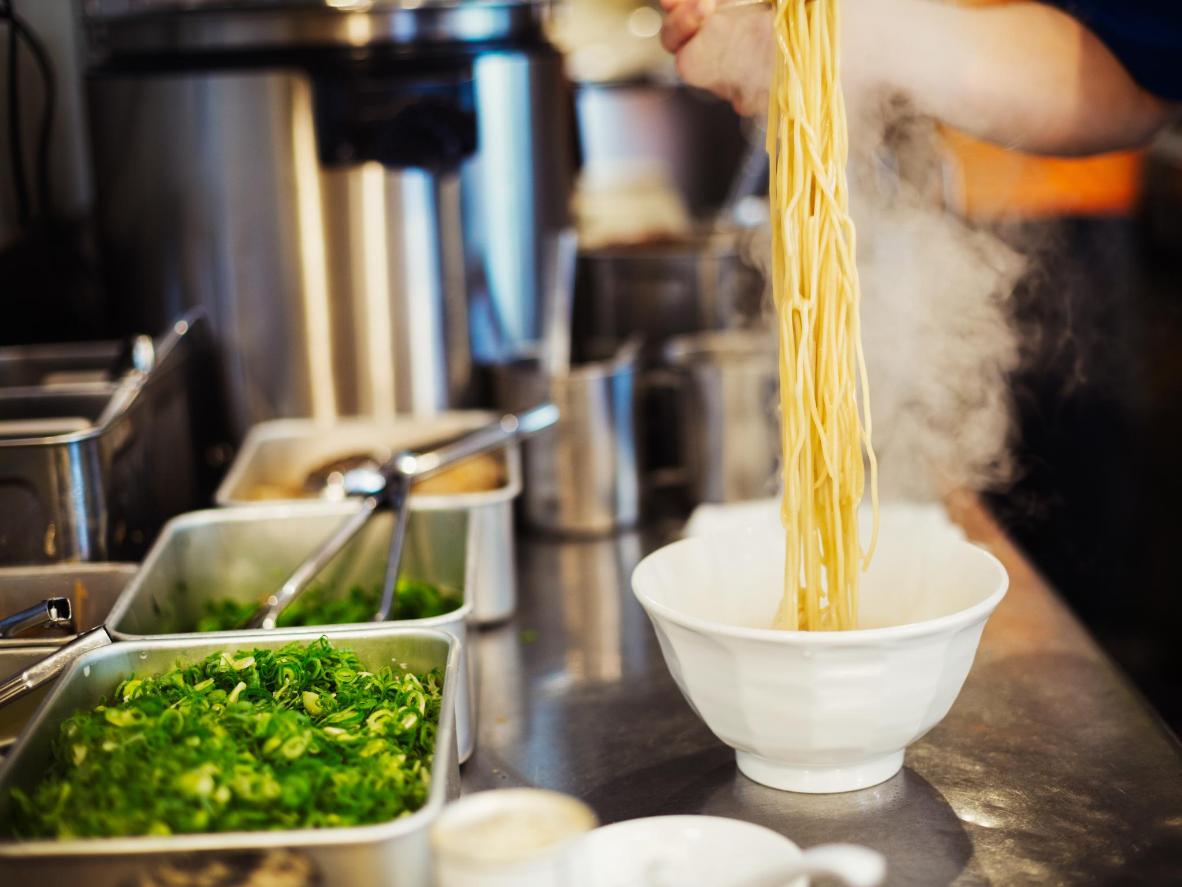 This isn't your typical instant noodles
Chef Douglas Kim is no stranger to New York's culinary scene, having sharpened his knives at the likes of Per Se, Nobu, Morimoto's, and Zuma. In a nod to his former stints, traces of French and Japanese influences can be seen in his menu for Jeju Noodle Bar. Here he serves up elevated variations of traditional Korean noodle dishes topped with premium ingredients such as A5 Wagyu and Périgord truffles in custom stoneware. With most of the entrees here ranging between $15-40 USD, Jeju is certainly worth a stop for any foodie. Just a couple blocks away is The Jane Hotel, a classy hotel with old-school charm.
State Bird Provisions, San Francisco, California
Some of the "provisions" you might see at State Bird Provisions
San Francisco's State Bird Provisions got its name from a popular quail dish that owners Stuart Brioza & Nicole Krasinski used to serve at their former restaurant – but quail (California's state bird) isn't all that this one-Michelin-star restaurant is known for. This restaurant prides itself on its friendly atmosphere and caters to a steady stream of loyal regulars, so nobody will feel out of place here. Featuring an ever-rotating menu of dim sum-esque dishes—such as the Hog Island sweetwater oysters with kohlrabi kraut and sesame, or pork ribs with black bean sauce and black garlic—this restaurant is sure to surprise and delight your taste buds every time. Choose from your favorite "provisions," or smaller plates, from carts traveling around the dining room – or order one of the "commendables," ranging between $20–35 USD. Check in to the swanky Hotel Kabuki, just four blocks away from the restaurant.
Aquavit, New York, New York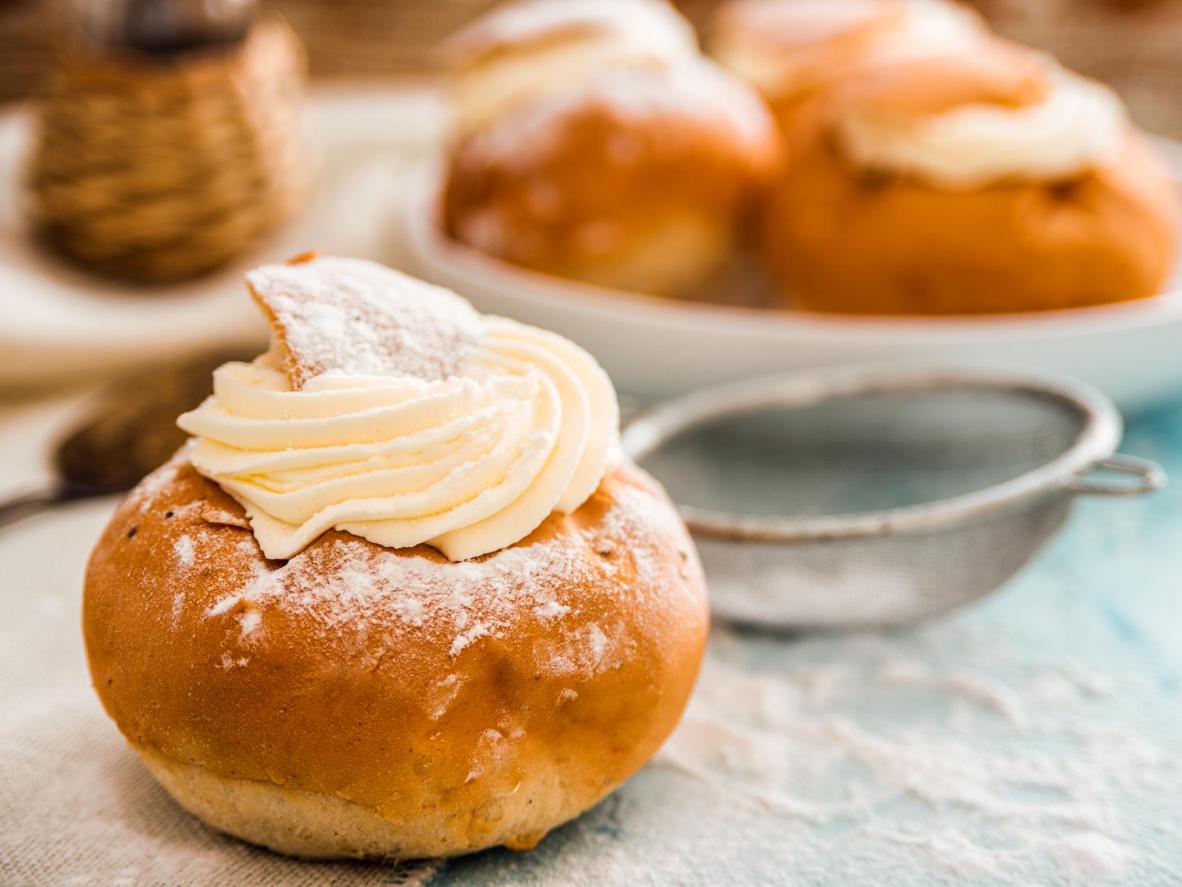 Traditional Swedish semla
Once helmed by celebrity chef Marcus Samuelsson and now executive chef Emma Bengtsson, New York's Aquavit is every bit as delightfully Nordic as its namesake. Over 30 years of history seems to have been long enough for Aquavit's menu to perfect the art of marrying the traditional with the nouveau-Nordic. Its offerings range from gravlax, a staple on all smörgåsbords, to an Arctic bird's nest dessert – white chocolate-dipped goat parfait eggs with sea buckthorn yolks atop a nest of honey tuile, sorbet, chocolate twigs, carefully garnished with brownie "dirt," feather-shaped halvah, berries, shattered milk skin, dehydrated yogurt foam flakes, and flowers. Though this sleek eatery holds two Michelin stars, you won't have to pay top-tier prices here. Order a plate of classic Swedish meatballs or a slice of princess cake at the bar – all of the entrees there are between $25-35 USD. And be sure to come back around Swedish holidays to try the seasonal specials like semla for Fat Tuesday or a julbord for the Christmas holidays. Stay at the Lombardy Hotel, where you'll feel as if you're staying in a private apartment in the heart of Manhattan.