Labor Day is one of our biggest annual celebrations, paying tribute to workers and their achievements. Inaugurated in the late 19th century, it has long been billed as an end of summer party filled with parades and cookouts. It's celebrated on the first Monday of September, with the weekend ahead of it dubbed Labor Day weekend – this year, it'll run from September 3rd to September 5th. There's always a range of excellent Labor Day deals and plenty going on. Here are five of the best cities to celebrate in.
New York City, New York
A Labor Day weekend in New York City is a triumphant one, with a range of events that put a different spin on this national celebration. The West Indian Day Carnival or Parade (which takes place on Labor Day itself) is a whirlwind of color and costumes, drawing visitors eager to try a few Caribbean food favorites like jerk chicken while watching a parade full of dancing and music. For something cultural that's a little more low-key, head to the Washington Square Outdoor Art Exhibit – a free showcase exhibiting the work of local artists.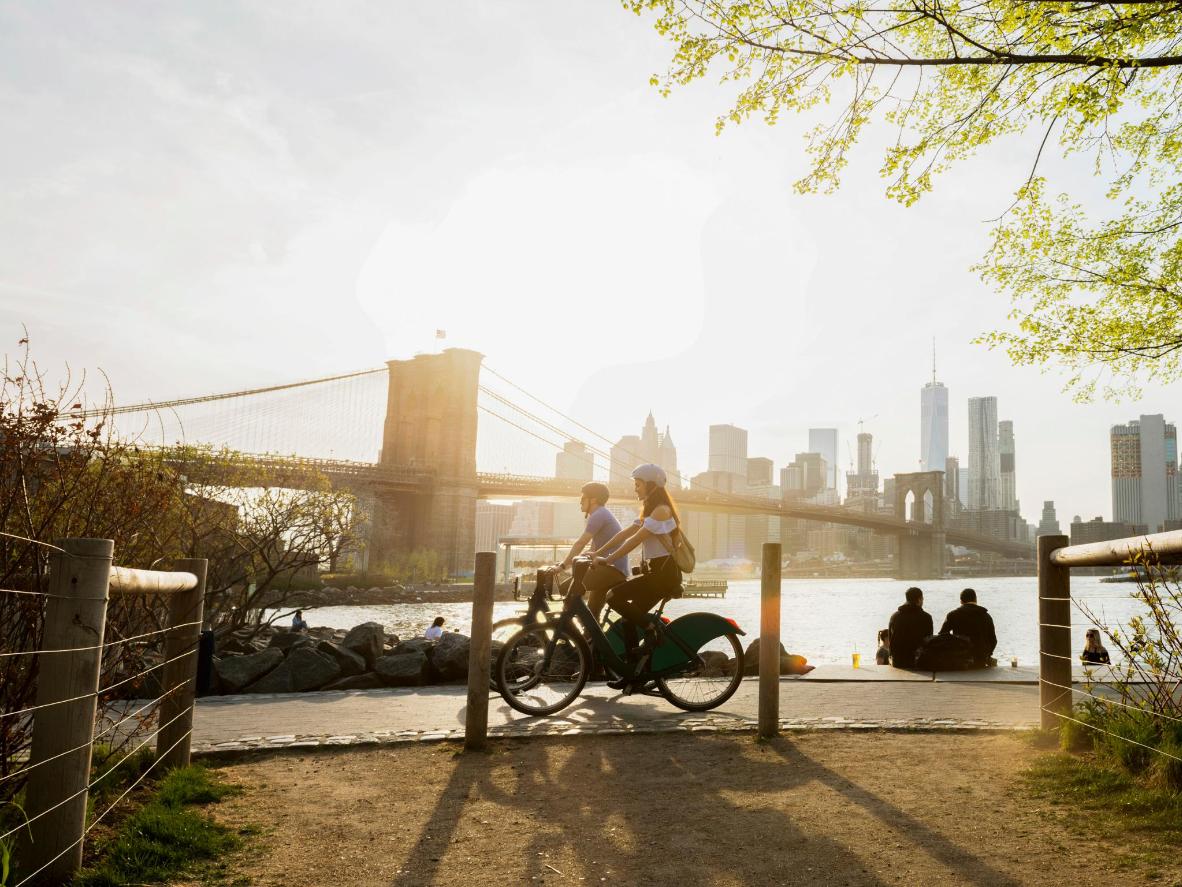 Rent a bike and ride over the Brooklyn Bridge on Labor Day weekend
While it's the city that never sleeps, NYC is certainly quieter than usual on Labor Day weekend – meaning it's the perfect opportunity to rent a bike for a peaceful ride around the grassy expanse of Central Park or over the Brooklyn Bridge. If you plan well, you can even combine a bike ride with a visit to one of NYC's beaches or public pools (many stay open over the weekend but are closed on Labor Day). Treat yourself to a stay at the Sonder Chambers, right off Central Park.
Atlanta, Georgia
"The Big Peach," or Atlanta, is an excellent destination choice for Labor Day weekend because of the sheer variety of related events. For sports fans, the Chick-fil-A Kickoff Game is a Labor Day tradition where college football teams battle it out with each other. Meanwhile, if you're a sci-fi fan, Dragon Con is a must. It's one of the largest multimedia pop culture conventions in the world, where you can watch the stormtrooper-filled Dragon Con Parade, play any board game or video game you can imagine, or simply visit as an excuse to dress up as your favorite fictional character.
Check out the nightly Labor Day laser show and fireworks at Stone Mountain Park
Another weekend-long event is Black Pride – another staple of the Atlanta Labor Day weekend itinerary. And no trip would be complete without the nightly laser show and fireworks at Stone Mountain Park—just a 30-minute drive from Atlanta—which serves as a fiery finale to your weekend. Make Kasa Buckhead Atlanta your base for the weekend, where you can spend your downtime relaxing by the property's pool.
Chicago, Illinois
Chicago has long lured music lovers to its windy shores, and Labor Day weekend puts music front and center. The Chicago Jazz Festival (beginning September 1st and ending on September 4th this year) is a free festival dedicated to jazz legends and contemporary greats. It's also Chicago's oldest lakefront celebration – so head to Millennium Park on Labor Day for a seat. Then there's the North Coast Music Festival on Chicago's Northerly Island that brings together a range of electronic music acts.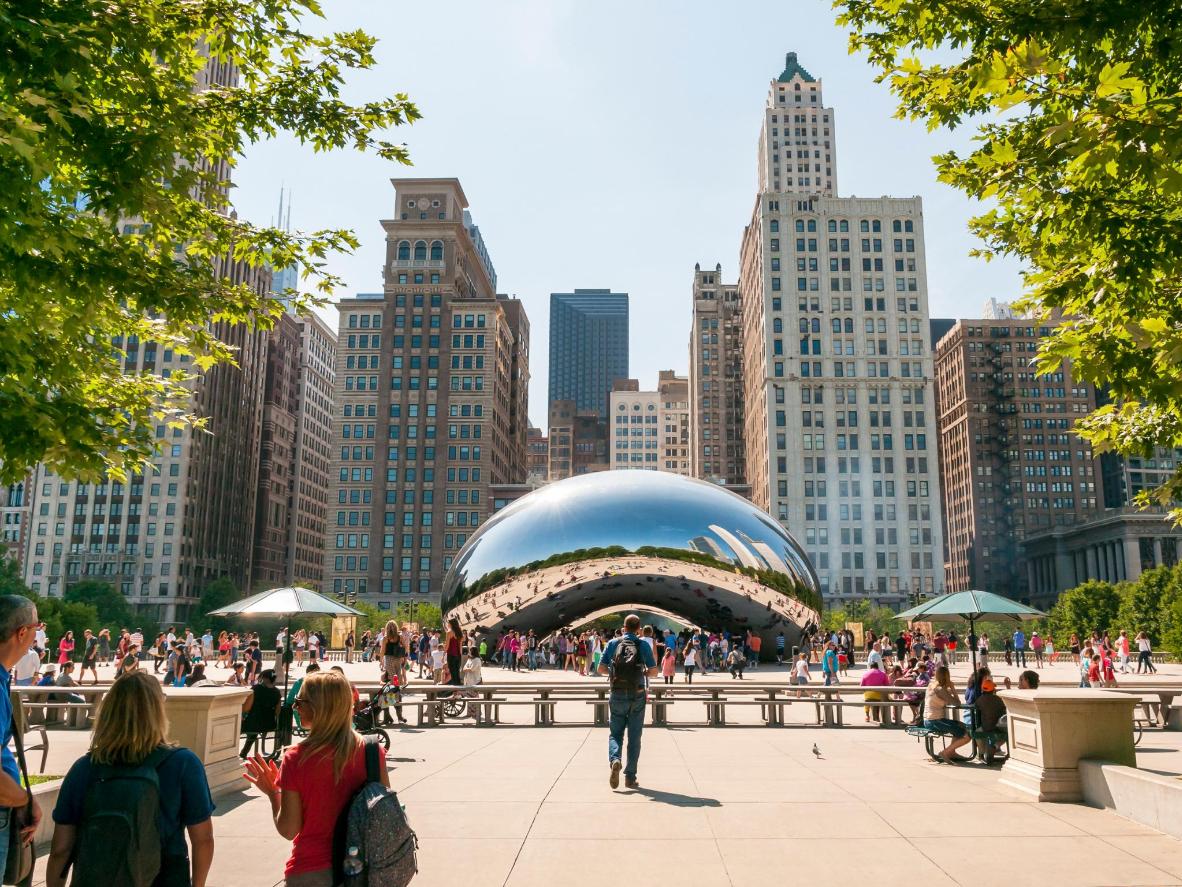 Head to Millennium Park for Labor Day weekend to enjoy free jazz from a range of artists
It doesn't end there though – live music at Navy Pier over the weekend is the perfect accompaniment to the annual Labor Day fireworks display. And no trip to Navy Pier would be complete without a bite to eat – the Great American Lobster Fest runs from September 2nd to September 4th this year, and is the Midwest's largest lobster and seafood festival. Make a beeline for the all-you-can-eat Lobster Hero Feast for helpings of lobster and corn on the cob smothered in butter. Stay nearby at the Cambria Hotel, just a 5-minute walk from Navy Pier.
Los Angeles, California
If you're in Los Angeles for the weekend, you'll find that Labor Day events here tend to capitalize on the city's perennially sunny weather and cinematic culture. Expect a number of outdoor film screenings (many hosted by Rooftop Cinema Club) of classics like Top Gun and My Neighbor Totoro. There's also the Cinecon Classic Film Festival, a nostalgic journey through Hollywood's classic black and white films. It takes place from Thursday the 1st to Monday the 5th at the historic and opulent Grauman's Egyptian Theatre.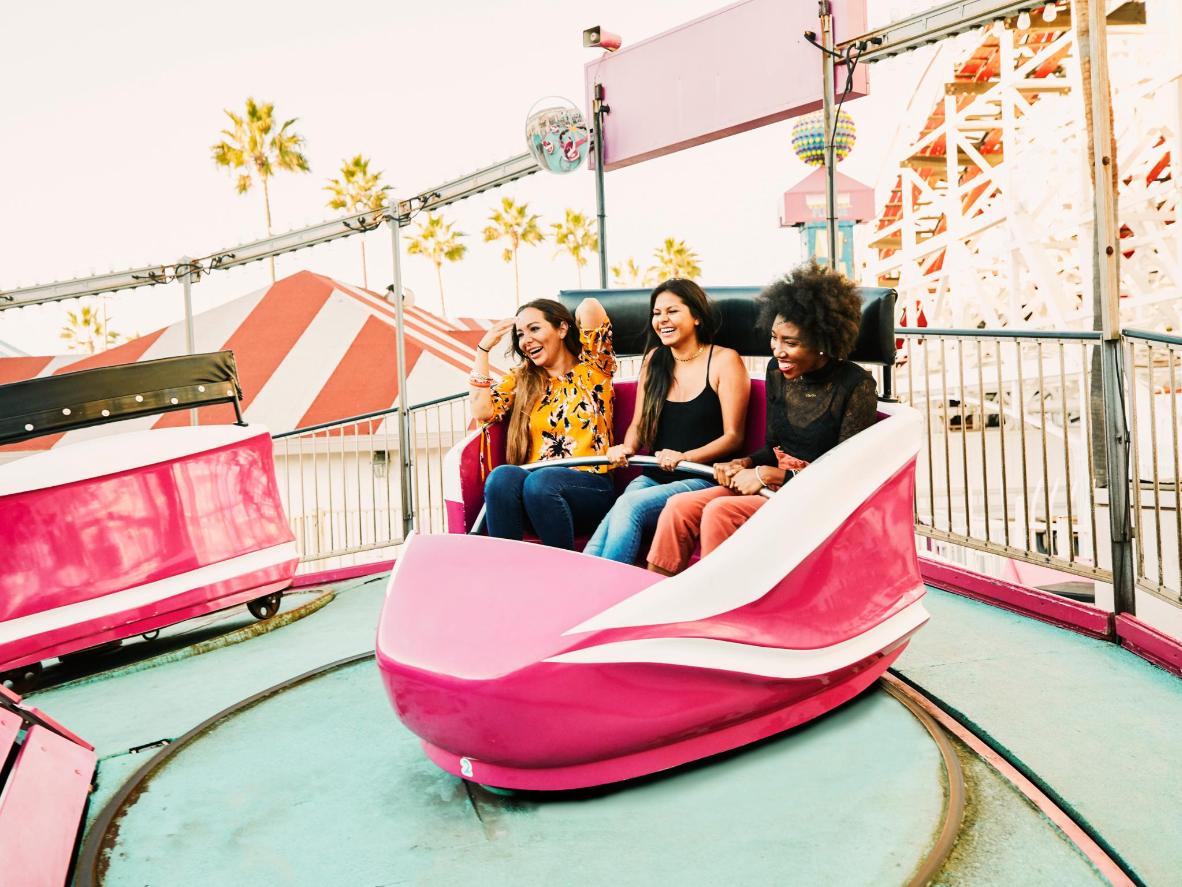 Hop on a carnival ride at the L.A. County Fair from the 1st to the 5th of September
Beyond the movies, the L.A. County Fair is a fun and notably family-friendly event where you can try your hand at looping carnival rides one moment, before hunkering down with bacon fries and fried chicken the next. Afterward, return to the stylish Hotel Per La.
Portland, Oregon
Fuel up for a fun-filled Labor Day Weekend in Portland with a Voodoo Doughnut or two
A city celebrated for its beer, coffee, culinary scene, and outdoorsy local lifestyle, Portland is a great place to celebrate Labor Day. Expect food trucks selling fare like the lip-smackingly good Thai doughnuts (Pa Thong Ko) at the Bluebird ThaiPDX food cart in Multnomah French Quarter, and savory treats such as sweet potato falafel. If the latter wasn't enough of a sweet fix, other city hotspots for fueling up for the festivities include Voodoo Doughnuts and Blue Star Donuts. There's also a charming farmers market put on for Labor Day. Refresh with a cup of fine Portland coffee, beer from a local craft brewery, or perhaps at one of the many wine tastings available as part of the Labor Day fun.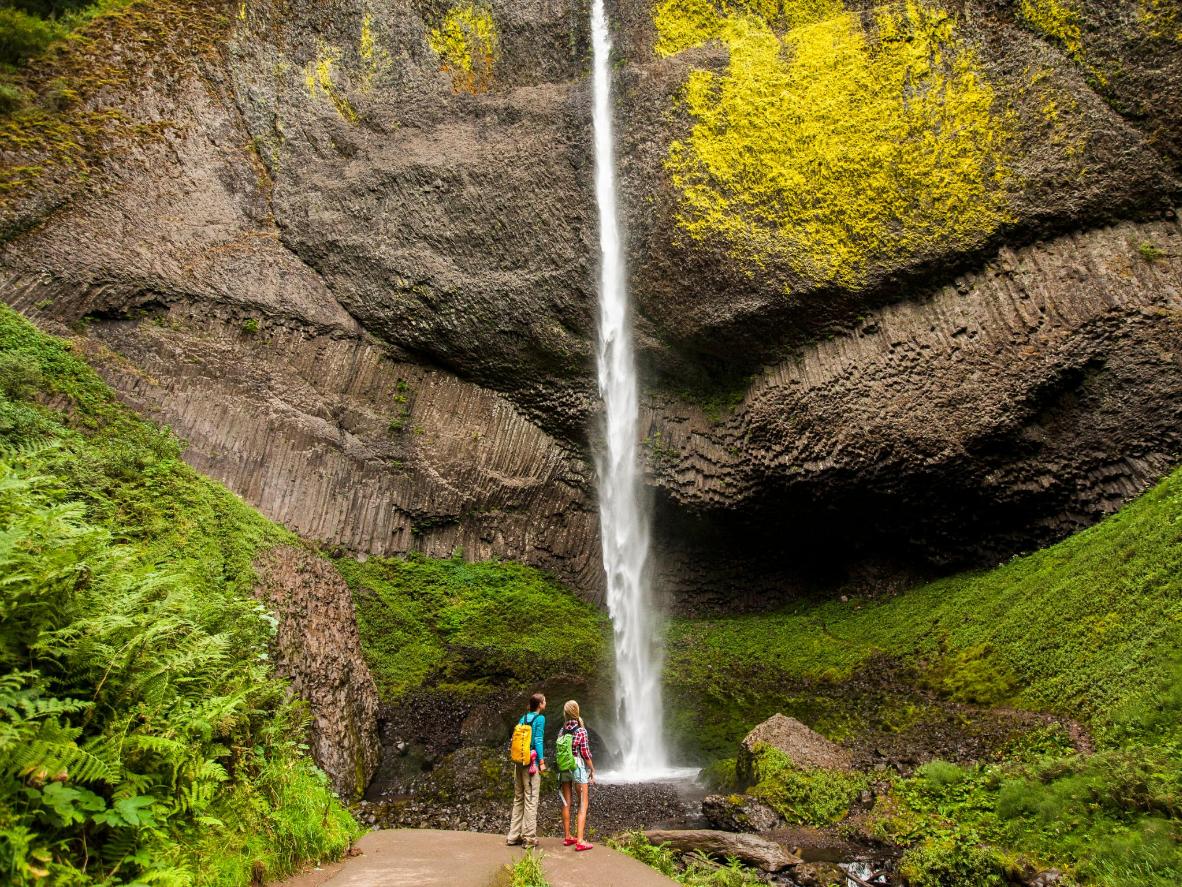 Experience Portland's surrounding natural beauty at the waterfalls in the Columbia River Gorge
Portland plays host to ample Labor Day entertainment, from urban scavenger hunt adventures and live bands to an art fair and exhibitions. If you prefer doing something more nature-filled, rent a kayak and head down the Willamette River that runs through the city. Or take a hike through the city's Forest Park, the largest urban forest in the country. To delve into Portland's abundant surrounding natural beauty, take a short drive to hike alpine lake trails near Mount Hood or around waterfalls in the Columbia River Gorge. Head back to Southeast Portland to spend the night at the highly rated Lolo Pass, where guests can enjoy an evening by the rooftop fire pit.