FREE cancellation on most rooms!
Instant confirmation when you reserve
Popular Hotels in Dubrovnik
See where others are staying...
See how Booking.com rates
From

9,898

reviews

88.1%

of users recommended Booking.com
Looking for deals in Dubrovnik? Check prices and accommodations for: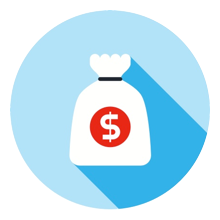 Save money in Dubrovnik
We'll send you our best discounts
Get deals
Recommended for you in Dubrovnik
Excellent
Score from 1201 reviews

There are 20 people looking at this resort.

Između Ribnjaka 1, Lapad, 20000 Dubrovnik, Croatia

Exceptional
Score from 5 reviews

Different locations in Dubrovnik Centre, Ploce, 20000 Dubrovnik, Croatia

Very good
Score from 62 reviews

There are 2 people looking at these apartments.

Gornji Kono 53, Gruz, 20000 Dubrovnik, Croatia

Excellent
Score from 16 reviews

Very good
Score from 1226 reviews

There are 9 people looking at this hotel.

Brgatska 18, Ploce, 20000 Dubrovnik, Croatia

Excellent
Score from 59 reviews
The Pearl of the Adriatic
A medieval beauty full of magnificence and glory, Dubrovnik is surrounded by white stone walls. Located on the Adriatic coast of Croatia, this masterpiece is one of the most promising tourist destinations.
Passing through the imposing stone gate of Pile Gate, you will find yourself immersed in history. Take a walk in the narrow streets of this charming city, enjoy a cup of coffee in one of the colorful cafés, or order fresh fish in one of the outdoor restaurants.
Surrounded by turquoise waters, Dubrovnik Old Town sights include the picturesque Stradun, Onofrio fountain and the Franciscan monastery.
The city's cable car will take you up to Mount Srd from where you can savoir panoramic views over the treasures of this UNESCO World Heritage Site.
Buses connect Dubrovnik Airport with the city center, and Booking.com has a variety of hotels, apartments, and guesthouses throughout.

Popular Hotels in Dubrovnik
Hotels that Guests Love in Dubrovnik
"The location on the quieter south side of Dubrovnik, with the view of the old city and right on the water prooved to be an excellent choice. It was only a 15-20 minute walk to the old city past summer villas along quiet streets. The facilities were excellent & so were the staff, giving us helpfull hints on places to see & restaurants in the old town. The view from the balcony across to Locrum island is amazing. Loved the design of the hotel."

"This is pure luxury and a lovely place to stay. The private boat from the hotel across to Dubrovnik Old Town is a fantastic touch. Great customer service and amazing views. We loved it."

"My partner and I traveled Croatia together, Dubrovnik been our final destination where we stayed in Hotel More. I had been in touch prior to our arrival, to ask for any possible upgrades to make our final couple of days special! On our arrival we were thrilled! We had been upgraded to the executive suit. Everything about this hotel deserves 5 stars... A huge thumbs up from us. Highly recommended."

"Everything, this was my first 5 star hotel and I can see why it is so. There is something to be said about this level of luxury honestly. They present the hotel i na classy way and don't bagger or intentionally pester you to spend money. The staff where BEYOND accompaning and there was never an issue. They also had no problem slowing down and explain things to ensure you got what you paid for."

"Location in the Old City. I seriously debated on staying in a 5 star with a beach/balcony view and spa versus an old city apartment. I like penthouse with view, my wife likes old quaint places. Anyway, I went with Old Town and it was absolutely the better choice for Dubrovnik. Both are fine, but staying in Old Town was cool. Dinner at night was awesome. Hotel and Staff were great. Loved the price - awesome value."
You might also like these hotels
In and Around Dubrovnik
Cities
Districts
Places of Interest
Airports
Other Accommodations
More Hotel Themes
Popular Chains