A spring weekend adventure with your beloved pet by your side will help you energise after the winter. And it can also help you become an instant member of Booking.com's travel rewards programme, Genius. With any two bookings, you'll get at least 10 percent off for life.
For those pet parents looking to explore, we've found the most popular trips endorsed by other travellers with pets in the UK*.
Bournemouth to Lulworth Cove
Avoid sandy paws with a walk along the clifftop
Bournemouth is a coastal resort town on the south coast of England. Although spring time may not be warm enough to go for a dip in the sea, strolling along the stretch of shore with your pooch can be just as enjoyable. Or if you'd prefer to avoid sandy paws, opt for a panoramic sea view on a clifftop walk instead. For visits between May and September, make sure your dog is on a lead while walking on the promenades and paths. Stay at Bournemouth West Cliff Hotel.
The cove will make you feel like you've taken a trip far away
Under an hour's drive away is Lulworth Cove, which is close to the village of West Lulworth. Despite the unpredictable British weather, the cove's blue water and white pebble shore will have you thinking you're on the Amalfi coast. Dogs are welcome but need to stay to the left of the slipway. Once you've spent the day playing catch on the shore, stay at The Pines Hotel for sea views overlooking Swanage Bay.
Pitlochry to Dundee
Let your dog play along the Loch Tummel
Pitlochry is a burgh in a peaceful county of Perthshire in Scotland. It's an ideal adventure for those with dogs in search of wide-open spaces – and the stunning scenery also helps. Make your way to Queen's View, which is understandably one of the most photographed areas in Scotland. Hike to the top and get a view of the complementing green valley and blue Loch Tummel. The area can get busy in peak season, so dogs on leads is the best policy. The visitor centre also has a dog-friendly café so enjoy some coffee and cake while your pooch munches away on a scrumptious dog biscuit. Head home to The Inn at Loch Tummel.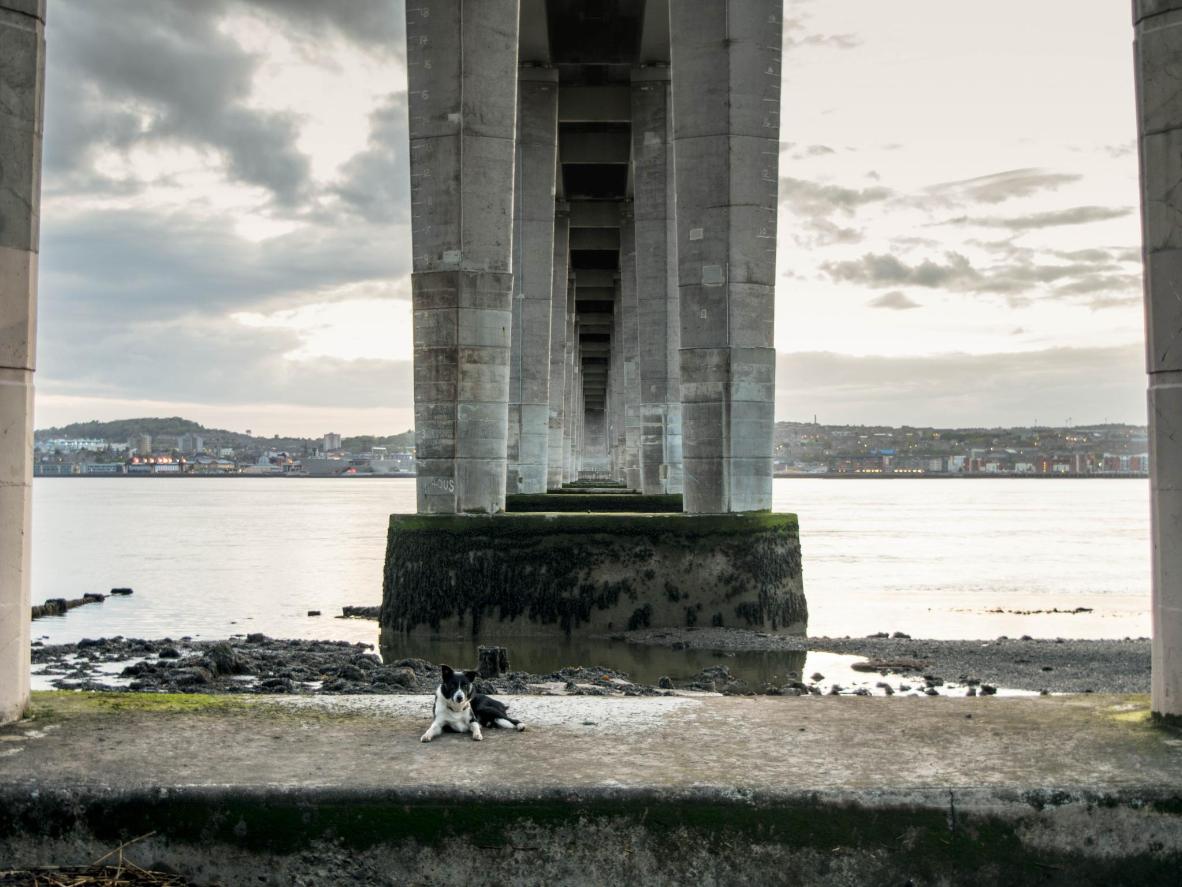 Explore Dundee followed by a bite to eat
An hour-and-a-half train ride away is your next stop, Dundee. This Scottish city is home to the longest-running British children's comic magazine, The Beano. Walk with your pooch to the city square to see the Desperate Dan statue. It's a prime opportunity to capture a photo mirroring the famous characters Desperate Dan and his dog, Gnasher. For a bite to eat, visit St Andrews Brewing Co, where both you and your dog can relax and unwind. Head home to Malmaison Dundee.
Keswick to Ambleside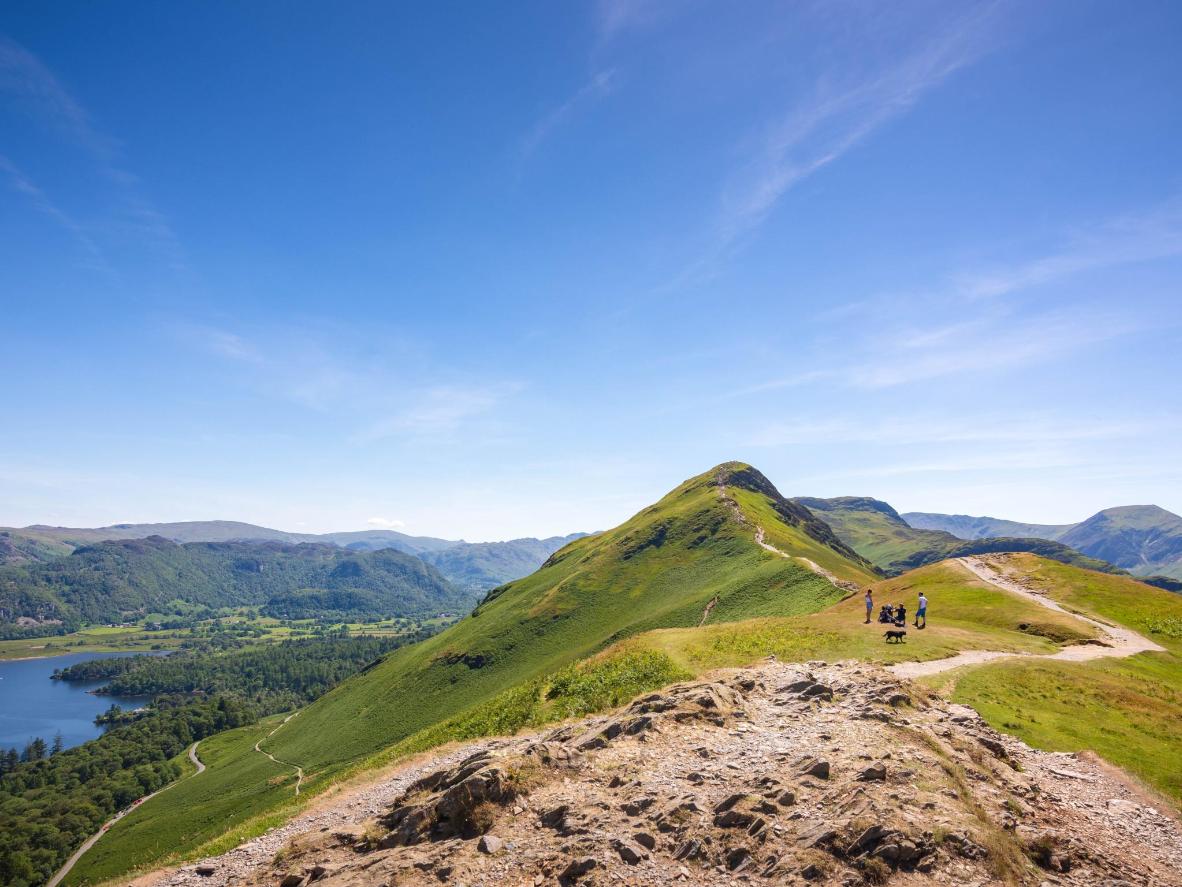 Get the best view of Keswick from a mountain top
Found among moody mountains is Keswick, a market town in the Lake District. When you arrive, make your way to the grand Mirehouse & Gardens. This historic, family-run house invites you to wander inside but it's the gardens that you and your pup will enjoy most. Spend the day exploring the heather path maze, the woodland playground and the impressive lakeshore – it will be a sure-fire way to expend all your dog's energy. After a revitalising cup of tea at the café, stay at Rickerby Grange.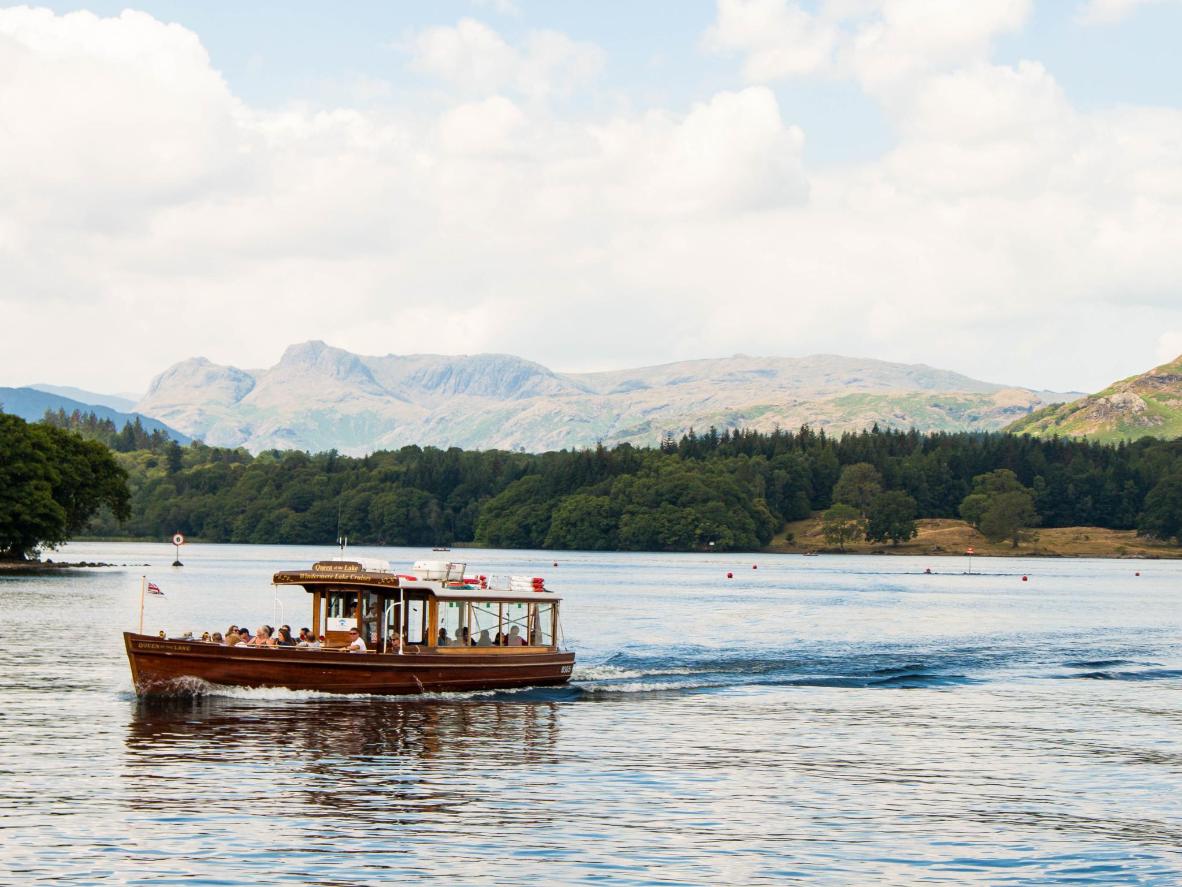 Cruise along England's longest lake, Windermere
A 30-minute drive away is Ambleside, a small town also located in the glorious Lake District. If you need a rest, cruise along England's longest lake, Windermere, while taking in the stunning scenery of mountains, secluded bays and wooded islands, with your dog by your side (just as long as they're on a lead). Many cruise companies will pick you up from Ambleside and drop you back at the same point. Stay at the Wateredge Inn, which is a short walk from the town centre.
*We looked at the top 50 destinations booked by UK travellers with pets in 2019 and then checked distances between the two destinations.