FREE cancellation on most rooms!
Instant confirmation when you reserve
What's the best way to watch a sunset in Fira?

Adriano
, United States of America
21 days ago
Go to Naoussa, but book a table early to get the front row seats! Or go to the nearby village of Oia, but head there early, around 6pm, and stake your claim around the castle to get the most stunning views of the cliff side domed dwellings Santorini is so famous for, and for a stunning view of the sun dipping into the ocean along the horizon.
Read more traveler tips
Popular Hotels in Fira
See where others are staying...
See how Booking.com rates
From

9,898

reviews

88.1%

of users recommended Booking.com
Looking for deals in Fira? Check prices and accommodations for: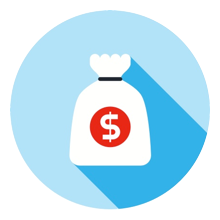 Save money in Fira
We'll send you our best discounts
Get deals
Recommended for you in Fira
Wonderful
Score from 564 reviews

There are 4 people looking at this hotel.

Fira , Fira, 84700, Greece

Exceptional
Score from 31 reviews

Excellent
Score from 103 reviews

Main Street, Fira, 84700, Greece

Very good
Score from 239 reviews

Very good
Score from 344 reviews

Very good
Score from 358 reviews
Hotels that Guests Love in Fira
"Hotel is very nice. Spacious rooms with view of the sea, friendly staff, very nice breakfast, nice swimming pool. Good location in fira and you dont have to walk up and down the steps unlike some areas in santorini"

"Of our entire Eurotrip, visiting Fira in Santorini at Costa Marina Villas was one of the best parts of our trip. Marina is the best host you will ever find, she gives great recommendations and is always so welcoming and full of energy. She made our trip to Santorini the great trip that it was. The hotel is very cozy, warm, clean and a great place to stay for the price that we paid for it. Everything was always taken care of and we didn't have to worry about anything during our stay. "

"In Santorini you pay for the view. Having said that, you cannot enjoy the view while sleeping. With De Sol you get the perfect combination of a reasonably priced room without caldera view, and the 5 star services of the sister hotel Volcano View across the road, including caldera view. You can spend the whole day over there, actually, if you want. Rooms are clean, and very spacious, which is very rare if you are staying at a hotel with caldera view. Nice staff. Highly recommended."

"Location was great, a minute's walk to the main square and the bright city of Fira. The hotel management were nice and helpful. The layout of the hotel was great and breakfast in the mornings was a real plus. Rooms are clean and all you need for a short stay in Santorini. Great time."

"- Perfect ocean view, the best hotel view i have ever had - Convenient location with just 3 minutes walk to Fira downtown - Close to supermarket in just 1 minute walk - Close to Fira bus station in about 10 minutes walk - Room are nicely decorated with cooking utilities - The staff Anna is very friendly and helpful, and knowledgeable in Santorini area"
You might also like these hotels
In and Around Fira
Cities
Places of Interest
Airports
Other Accommodations
More Hotel Themes
Popular Chains