FREE cancellation on most rooms!
Instant confirmation when you reserve
Was it cheap, fast, or easy to use? What made it so simple to get around in Brussels?

zincsilla
, Netherlands
19 days ago
4 metro lines go around the city, touching almost every important spot. There are many tram lines too, some of them go under ground. The daily ticket for public transport is 7 EUR.
Read more traveler tips
See how Booking.com rates
From

9,873

reviews

88.1%

of users recommended Booking.com
Brussels 581 properties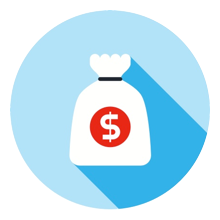 Save money in Brussels
We'll send you our best discounts
Get deals
Recommended for you in Brussels
Chocolate Capital of Europe
Brussels is well-known as the headquarters of many European institutions and is often called the capital of Europe. However, Belgian waffles, beer and chocolate are just a few of the city's best-known delicacies that can rival its political reputation.
French and Dutch are city's two official languages so all streets and landmarks have two different names: don't be surprised when you look for Grand Place and end up on Grote Markt!
Don't miss the famous bronze statue aptly named Manneken Pis or the futuristic Atomium, a truly unique architectural creation. Wandering through side streets to discover small bookshops, romantic cafés and ethnic restaurants reveals Brussel's charm.
Brussels is a real melting pot of Europe, filled with great museums and art from Memling, Bosch or Rubens, historic breweries and great concert halls. Shopping addicts can visit the world's first shopping mall, the Saint Hubert Gallery, opened here in 1847.
If you're arriving at Brussels Airport or South Charleroi Airport, all major attractions are just a short train or bus ride away. Whether you're looking for a design hotel, a comfortable apartment or a friendly B&B, Booking.com has something perfect for your trip to Brussels.

Popular Hotels in Brussels
Hotels that guests love in Brussels
"Staff was very helpful. We had an electrical car. It was impossible to work out the charging points. (Belgium is pretty primitive in this respect). The hotel staff arranged for the car to be charged. All over the service was excellent. The location of the hotel is perfect. A very short distance to the grand place, the museums and shopping streets (ave Waterloo and Louise)"

"This hotel is located in the heart of Belgium. The grand place is were you really want to be if this is your first time in Belgium. Everything you want to see is here and this hotel is in the perfect location."

"We are sooo happy we stayed here...our favorite hotel in Europe and we stayed in 12 different hotels this vacation that were all over Europe. The Morrocin art design is throughout the entire hotel and is so very beautiful. Darling place. When we go back to Belgium we want to stay here. Each room is unique and different and there is art everywhere. The owner is friendly, try to say hello to him he is a WONDERFUL conversationalist. This hotel is RIGHT next to "Grand Place""

"Location: short walking distance from the train station and the Grand Place, the most beautiful piazza in the world. The train station connects directly to the airport and to Belgium and Europe's major cities."

"It was a very nice hotel that fit a group of stranded kids very well. We lived in Belgium for the last 4 months and needed to stay one night somewhere, as our lease was ending. The Berlaymont was great! The best part was that they let us leave our luggage (a ton since we were going back to the states) while we enjoyed our last hours in Brussels."
You might also like these hotels
In and Around Brussels
Cities
Districts
Places of Interest
Airports
Other Accommodations
More Hotel Themes
Popular Chains